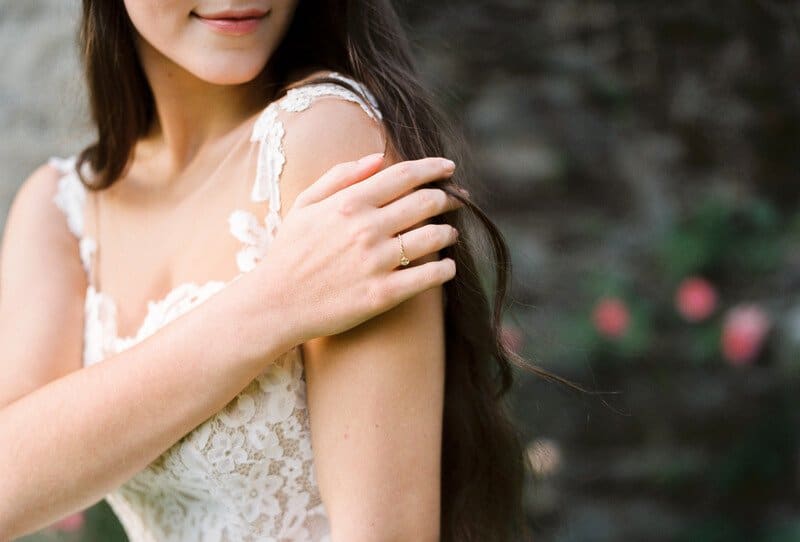 AUTUMNAL BRIDAL INSPIRATIONS 
Bright orange, gleaming red, dark brown and lots of pearly white presage powerful bridal inspirations.
Embedded in the lush green of nature and the pale grey of stonewalls, lovingly embraced by accents of silver, rose gold and gold and adorned with ancient details delicate impressions of a beautiful bride emerge.
Cranberries, rosehips and pomegranates as red as love itself don´t leave her side today. Her dress caresses her silhouette and lace strokes her shoulder while chiffon swirls around her legs.
For her recent bridal inspirations photographer Theresa Pewal picked a very special place as she told us: "For a long time now the atmosphere and the surroundings of castle Schloss Damtschach in Carinthia fascinated me a lot. Now I´ve chosen it to be the location for a styled shoot with adorable and most of all talented female vendors."
We have to admit it´s a great team the photographer assembled here. Everyone was very dedicated and helped turning Theresa´s visions into an all in all piece of art.
"Christina Taupe of  brautgeflüster provided one of her gorgeous dresses, Cornelia Ziss of rotfux inspired with her own collection of paper goods for the very first time, gold smith "Nathalie Bleyer Goldschmiedin" lend me a delicate engagement ring as well as two amazing rose gold wedding rings, "Evelyn Kühr – Lebendiges Gestalten" fascinated with stunning florals and "Birgit Schmidt – Tortenatelier" gave a sweet note to our shoot." Theresa Pewal waxes lyrical about their collaboration.
Here she shares the result of concentrated female power with us and allows us to sneak a peek into her picture gallery.
Translation: Marina Jenewein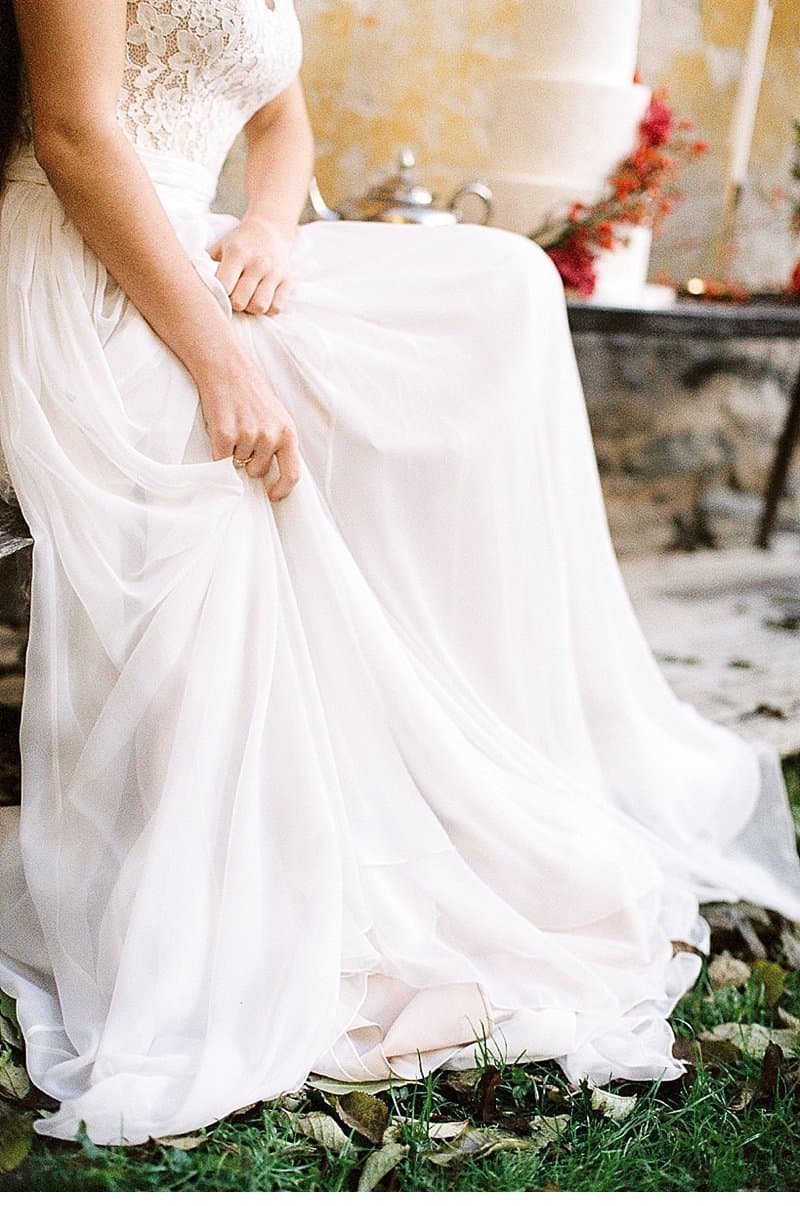 FOTOGRAFIE: Theresa Pewal Hochzeitsfotografie
RINGE: Nathalie Bleyer Goldschmiedin
FLORISTIK: Evelyn Kühr – Lebendiges Gestalten
TORTE: Birgit Schmidt – Tortenatelier
PAPETERIE: Cornelia Ziss – rotfux
BRAUTKLEID: Le Papillon by Modena of brautgeflüster
HAASCHMUCK: Juvelan
FILM LAB: Carmencita Film Lab
EMPFOHLEN IN UNSEREM SCHATZKISTCHEN: