ADORABLE SWEET TABLE with lovely details
This time we would like to take you to an adorable world of inspiration with a gorgeous sweet table concept and amazing decoration elements.
Together with the cake-artist Heike Krohz from Torten- und Patisserieservice Süß und Salzig the creative designers Mareike and Daniela from Anmut und Sinn created these wonderful ideas for an elegant vintage-wedding at Hofgut Maisenburg.
With all their heart and soul as well as lots of talent and creativity the passionate team designed a color-concept in shades of light pink and blue combined with creme and white. They turned a white ladder into a lovely shelf and arranged cake pops in white trays.
They even had very detailed and variegated stationery with a pretty vintage-look!
The heavenly beautiful cake and all the goodies like cake pops and cupcakes are a real eye-catcher and look so delicious.
Maybe a lovingly arranged sweet table like this might be perfect for your wedding, too? The girls from Anmut und Sinn and Heike from Süß und Salzig would love to meet you!
Photographer Daniela Reske caught all their sweet ideas for us on camera.
Translation: Marina Jenewein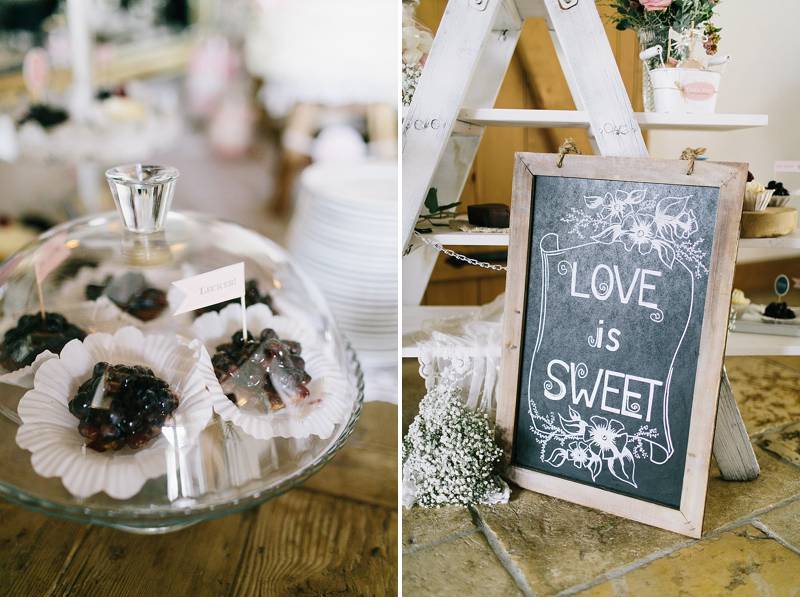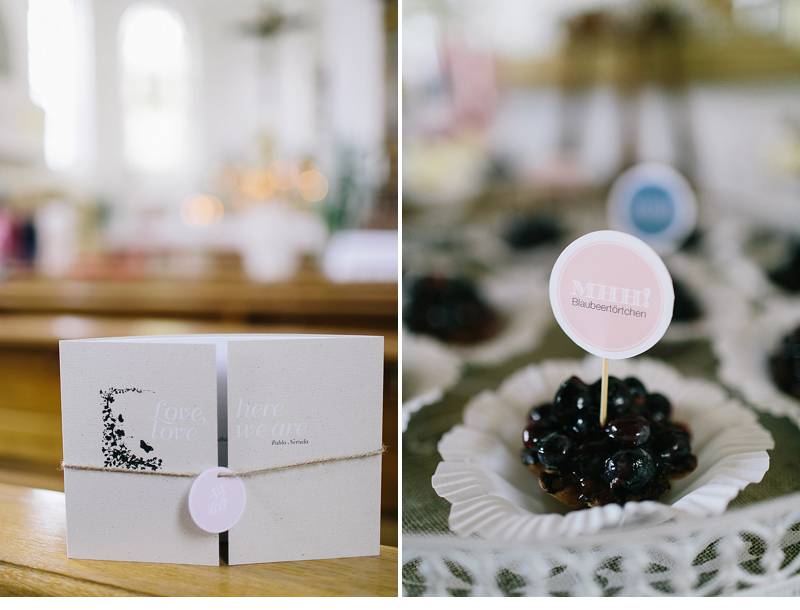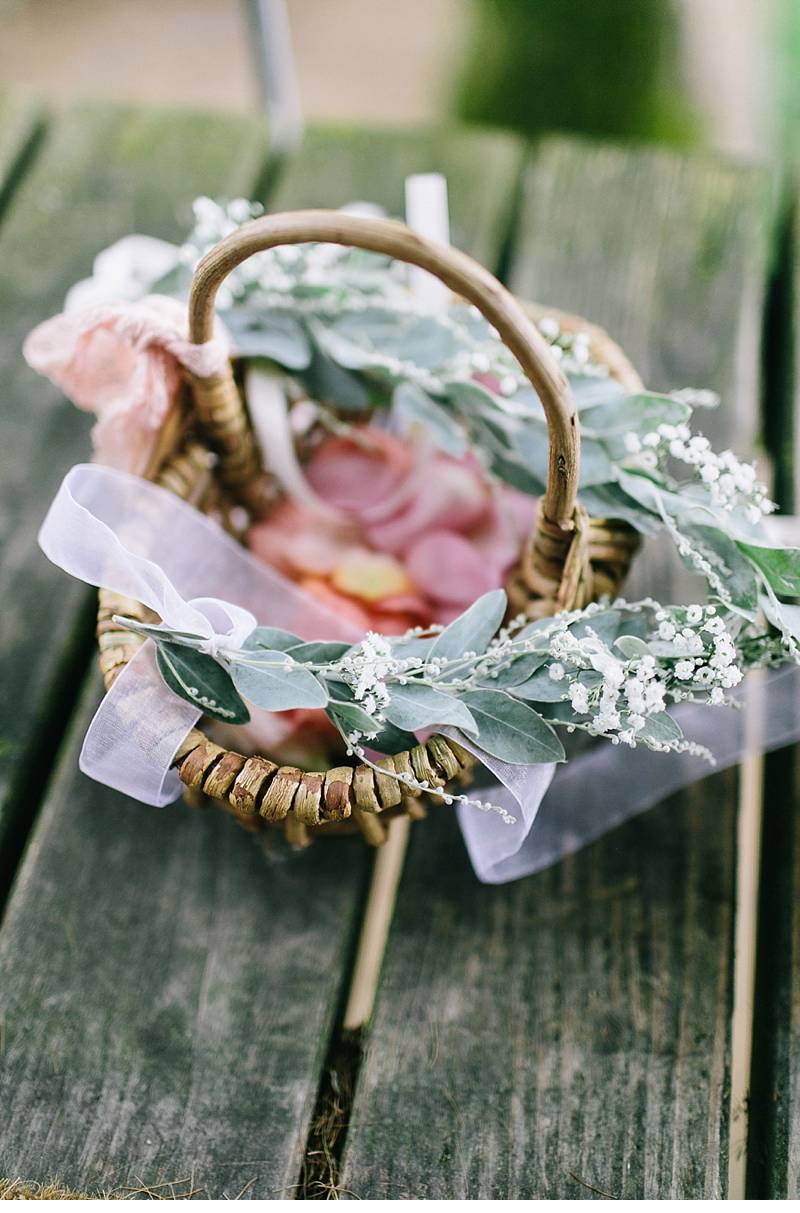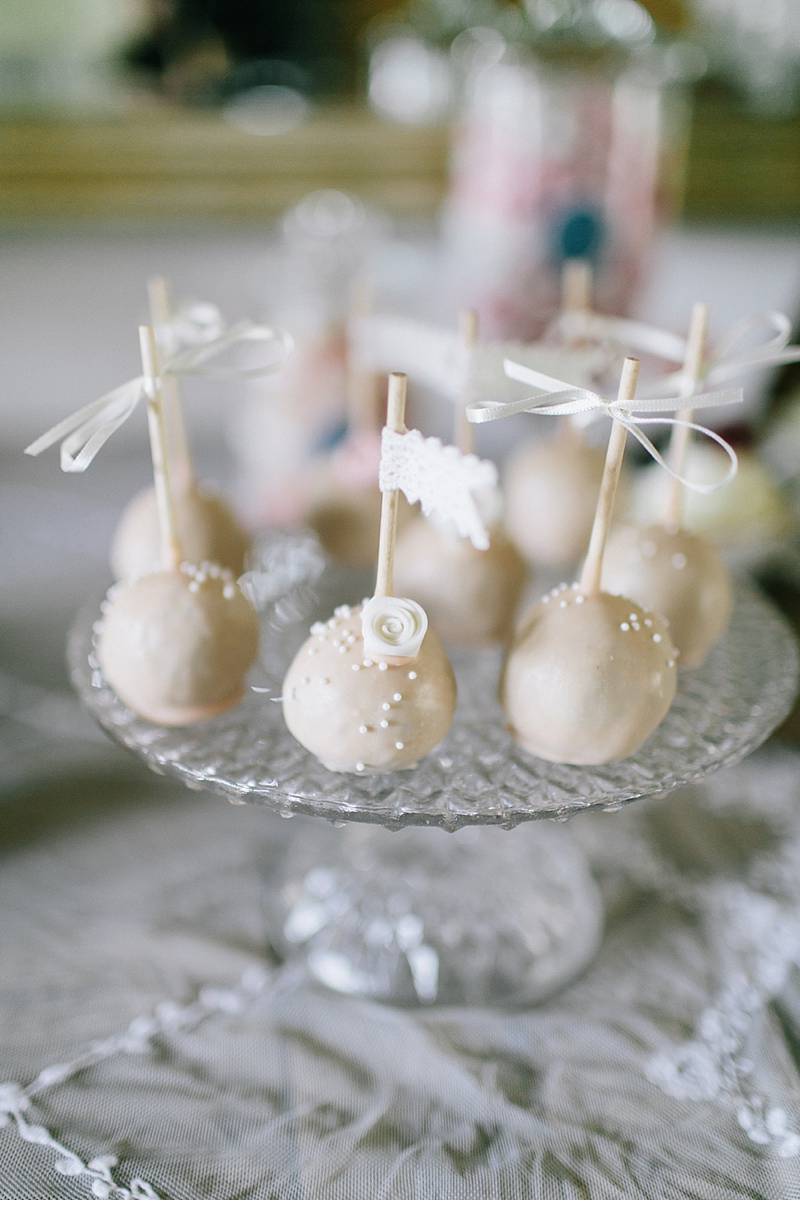 DEKORATION UND PAPETERIE: Anmut und Sinn
SWEETS UND TORTE: : Torten- und Patisserieservice Süß und Salzig
FOTOGRAFIE: Daniele Reske Fotografie
FLORISTIK Stil(l)leben
LOCATION: Hofgut Maisenburg
EMPFOHLEN IN UNSEREM SCHATZKISTCHEN:
Anmut und Sinn