Alp-Wedding at the Tegernsee
Isn't this the perfectly happy and sunny day to get married on an alp? Look at this beautiful bridal couple standing on the runway at the Tegernsee right after they got married! Their traditional ceremony in the church is over, now it's time to laugh and celebrate.
The brides veil reaches down to the floor. Her dress is tight at the top and seems to outgrow in flowing pomposity at the bottom. In the background you see waves running out, the couple exchanges intimate looks. Together they leave for the alp now.
Blossoms in all kinds of red that go perfectly with the bridal bouquet adorn the tables that are adorably arranged among the rustic cottage.
The invitations appear brave and playful just like the light pink table numbers do. A lot of passion, lovingly details and amazing enrichments turned this day into something very special.
Stylish chairs covered in white blankets and the rustic wood paneling grant this festivity its charm. Getting married on an alp is an especially feastful combination that everyone enjoys.
This dreamy world of pictures shot by Angelika and Artur from Die Hochzeitsfotografen fascinated us right away and made us become part of this breathtaking wedding.
Translation: Marina Jenewein
FOTOGRAFIE: Die Hochzeitsfotografen – Angelika + Artur
LOCATION: Boutique Hotel Wilhelmy
BRAUTKLEID: White One
SCHLEIER: Emmerling
TRACHT: Lena Hoschek
BRAUTSCHUHE: Pura Lopez
OHRRINGE: Brigitte Adolph
HAARE: Style up your Look – Sylvia Blochwitz
MAKE-UP: Braut
SMOKING: Wilvorst
BRÄUTIGAM SCHUHE: Hugo Boss
TRACHTENANZUG: Maßanfertigung Loden Kern
MANSCHETTENKNÖPFE: MR Manufaktur Michaela Römer
EHERINGE: MR Manufaktur Michaela Römer
TORTE: Zuckeraum
PAPETERIE: Die Hochzeitsfotografen – Angelika + Artur
EMPFOHLEN IN UNSEREM SCHATZKISTCHEN: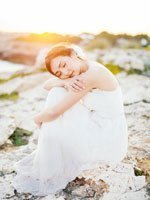 Die Hochzeitsfotografen     MR Manufaktur Michaela Römer