Autumnal Romance In Carmine
Expressive shades of red, beautiful vintage-feeling and an amazingly autumnal day made this adorable after wedding shooting perfect and our hearts skip a beat.
With lovingly arranged details weddingplanner Manuela Wieser turned this idyllic clearing into a romantic place for two.
She decorated an old wooden table with moss and berries, an opulent candle holder, ancient vintage-elements and gorgeous stationery designed by Project Pinpoint to create a magical contrast zu this natural environment.
Floral decoration in wonderfully strong colors by florist Evelyn Kühr was a breathtaking eye-catcher.
The carmine and purple tones fit Julia very well – didn´t she look adorable with her pretty floral wreath?
With her dreamlike pictures photographer Belinda Pinter lets us now be part of this dreamy atmosphere…
Translation: Marina Jenewein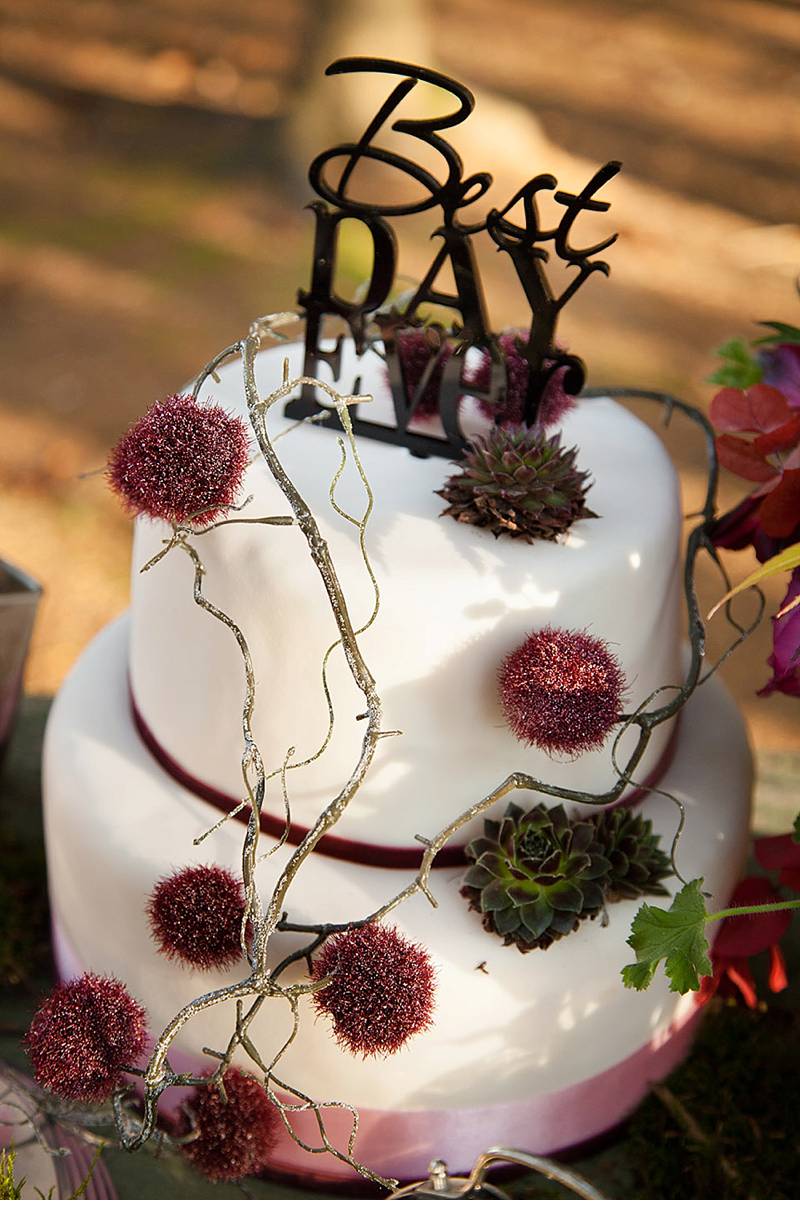 STYLISTIN UND WEDDINGPLANNER: Manuela Wieser – brautzauber
FOTOGRAFIE: Belinda Pinter
FLORISTIK: Evelyn Kühr
PAPETERIE: Project Pinpoint
EMPFOHLEN IN UNSEREM SCHATZKISTCHEN:
Project-Pinpoint