Barbara and Peter – Dreamlike wedding styled like in the 50´s
Today we are very proud to present you the dreamlike wedding of Barbara and Peter: an atmoshperic fall-wedding celebrated in our favourite pub the "Pfarrwirt" with its wonderful wineyards right in the middle of Vieanna´s most beautiful district – Döbling – and with the help of some great Austrian service-providers. What a great pleasure!
Barbara wore a breathtakingly beautiful dress styled like in the 50´s created by the Austrian designer Lena Hoschek combined with some adorable hair decoration designed by Niely Hoetsch. Doesn´t she look gorgeous?!
Supported by the talented wedding planner Susanne Hummel the happy couple planned their wedding like a relaxed cocktailparty where their guests could dance throughout the night.
Barbara is a very classy woman and so she took care of every lilttle detail with a lot of her passion, heart and soul. Especially the unique paper-work was very important to her which was designed and created by Jutta Ulmer, naturally matching the 50´s theme.
Besides we totally fell in love with the wonderful floral decoration which Gabriele Jochinger by …blumengestalten arranged in tender shades of peach and rosé.
Topping all of that our dear friend and incredibly talented photographer Pia Clodi of Peaches & Mint attended them with her camera. She is such a sensitive artist who impresses us over and over again with her atmospheric snap-shots. That´s what heaven must feel like…
Translation: Marina Jenewein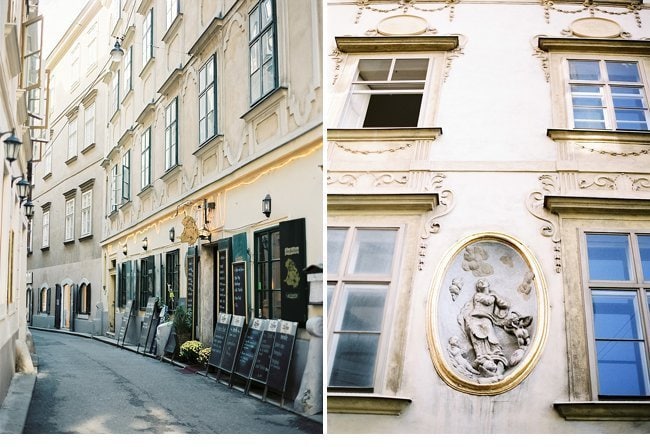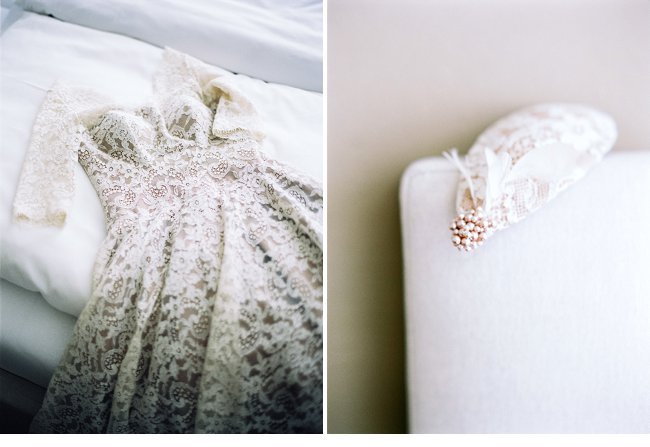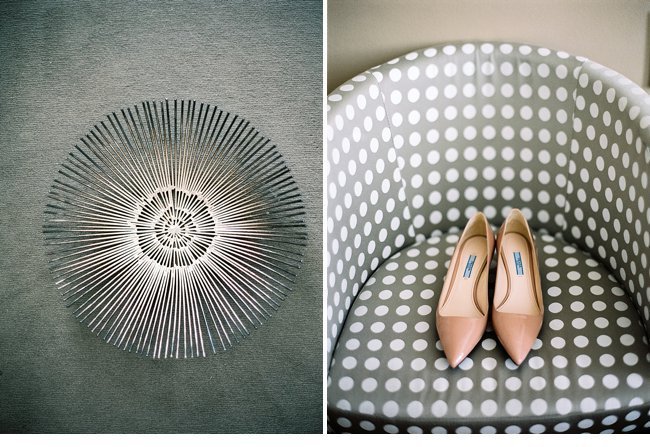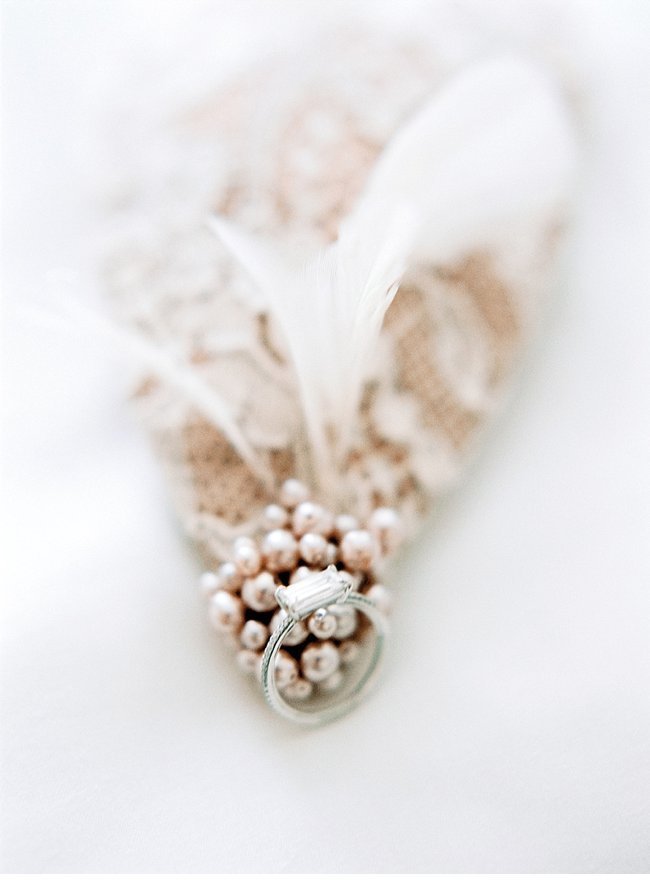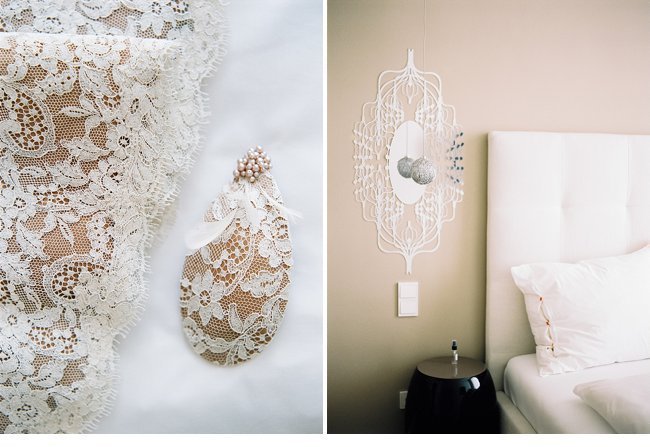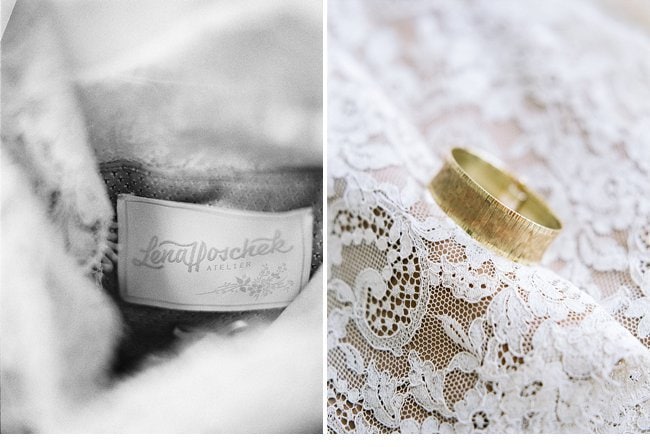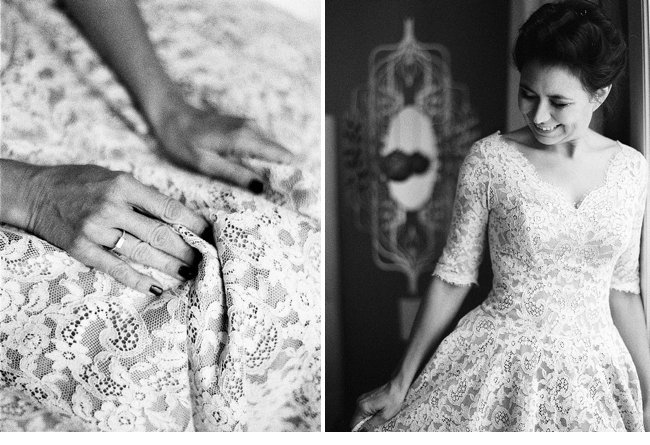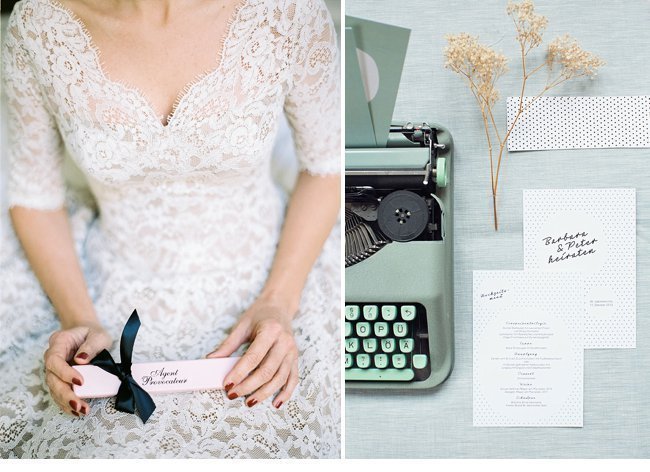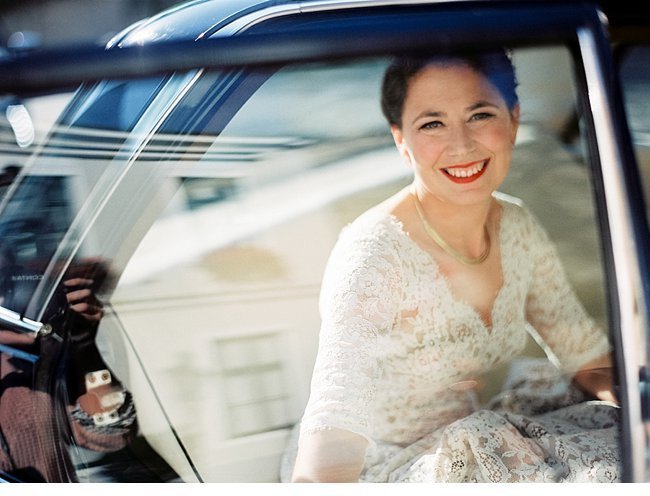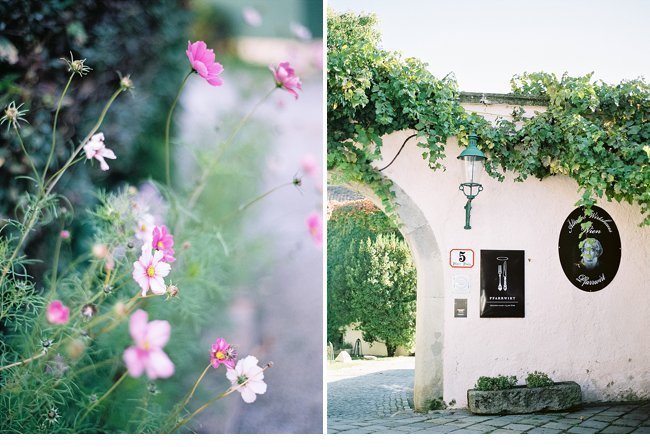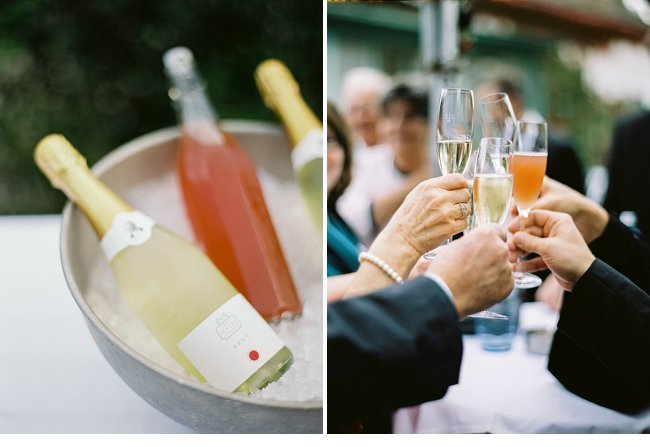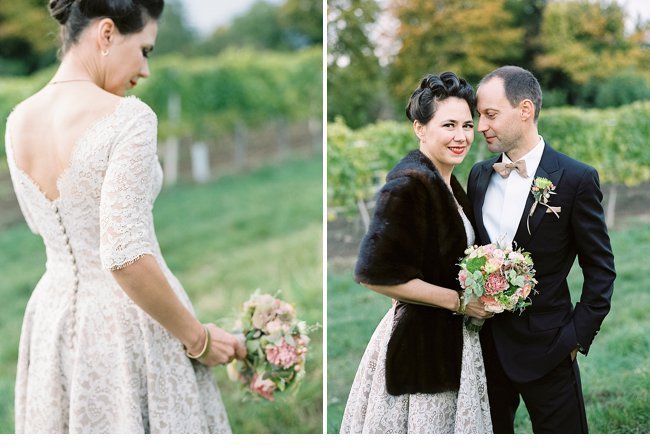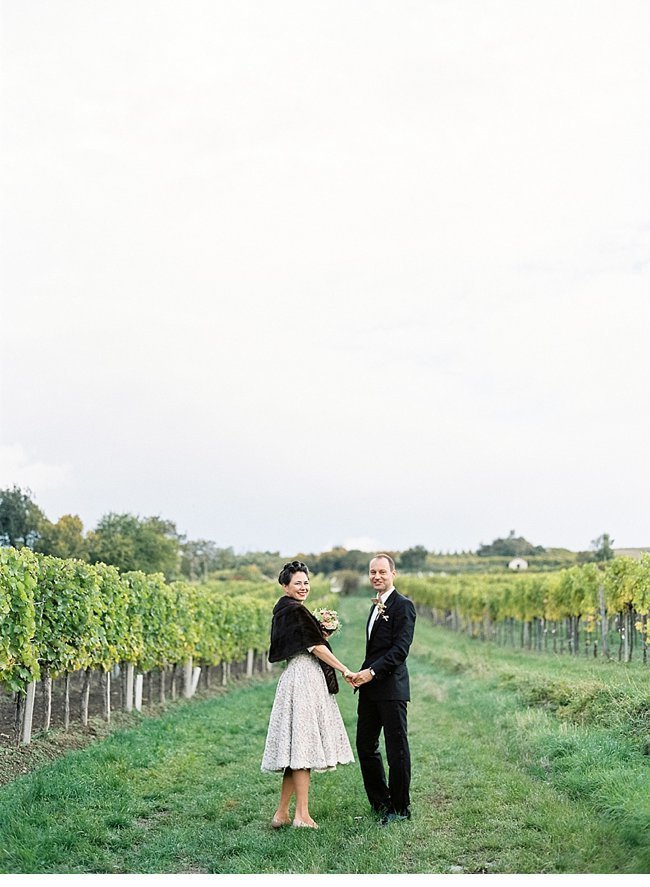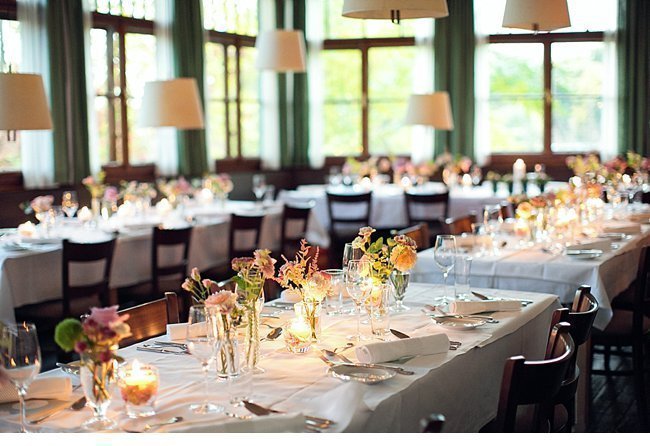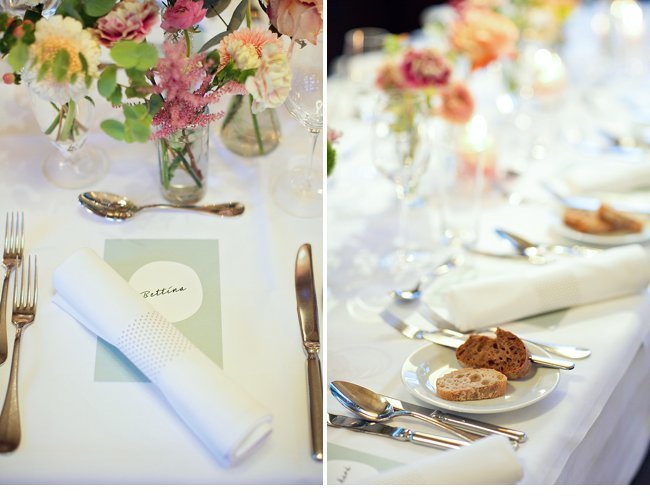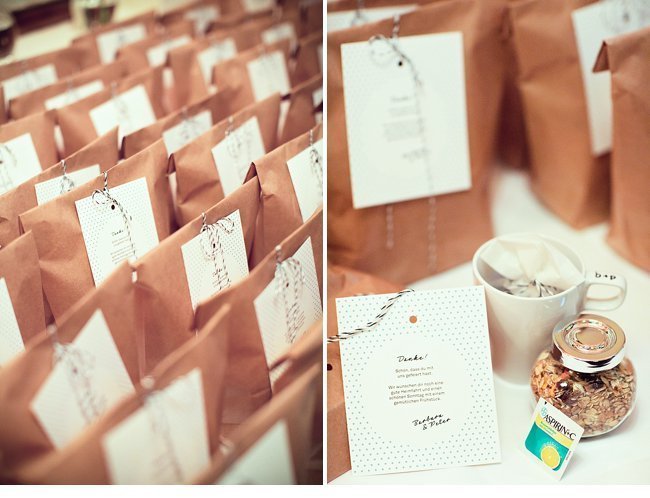 PHOTOGRPAHY: Peaches & Mint by Pia Clodi
WEDDING PLANNER: Susanne Hummel
FLOWERS: ...blumengestalten
STATIONARY DESIGN: Jutta Ulmer
WEDDING DRESS: Lena Hoschek
HEADPIECE: Niely Hotsch
RECEPTION VENUE: Pfarrwirt
GETTING READY VENUE: Hollmann Beletage
WEDDING CAKE: Tortenmanufaktur
EMPFOHLEN IN UNSEREM SCHATZKISTCHEN:
Peaches & Mint …blumengestalten Susanne Hummel