BARCELONA´S BRIDAL FASHION WEEK 2016 HIGHLIGHTS
Every year the whole wedding industry waits eagerly for the Barcelona Bridal Fashion Week. Exclusive bridal fashion labels present their newest designs and trends for the upcoming season with elaborately arranged fashion shows.
What a colorful playground for fantastic designers to demonstrate their skills and talents!
This time we saw lots of transparency, sexy silhouettes, a beautiful range of colors, exciting combinations of fabrics, playful and valuable details and seducing back necklines.
Lace, tulle and finest materials became wonderfully handmade dresses.
Several designers focused on innovative and exceptional cuts with a whiff of extravagance.
Their sense for art, fashion, trends and beauty mirrored in their creative designs.
From classic and elegant robes with wide and lavish skirts to futuristic styles – the Barcelona Bridal Fashion Week offered something for everyone. We even found some stunning ideas for winter brides – who are becoming more and more popular. Other highlights were the many different and exceptional accessories from headpieces and shoes to jewelry and bags.
Especially the dresses by Isabel Zaparadiez, Yolan Cris, Naeem Khan and Marco & Maria fascinated us the most.
At the other hand we were a little disappointed by Justin Alexander, Cymbeline and Jesus Peiro whose dresses lacked of innovative touch and passion.
Our résumé is that the multifaceted shows at the Barcelona Bridal Fashion Week invite all future brides to have the guts to show individuality and enjoy being extraordinary aside from mainstream. And that suits us just fine!
Here we now show you some of the highlights of this year´s Barcelona Bridal Fashion Week 2016.
Translation: Marina Jenewein
YOLAN CRIS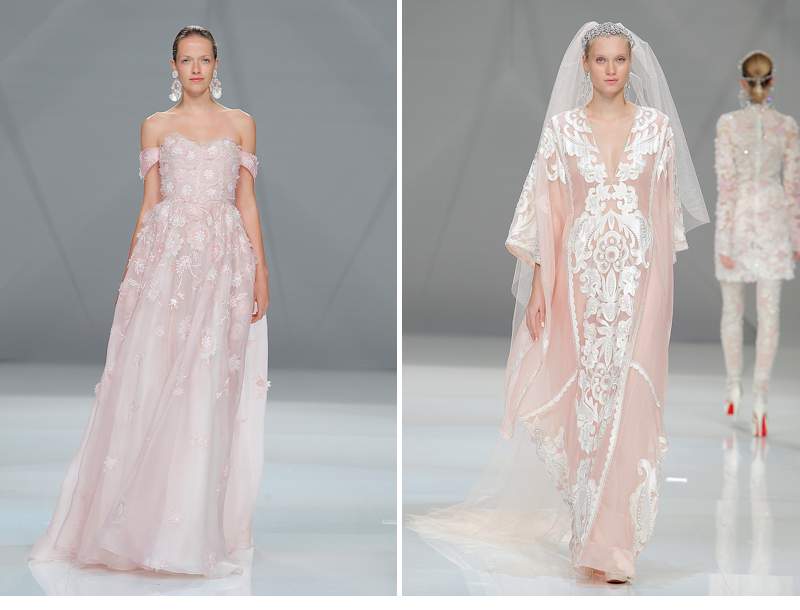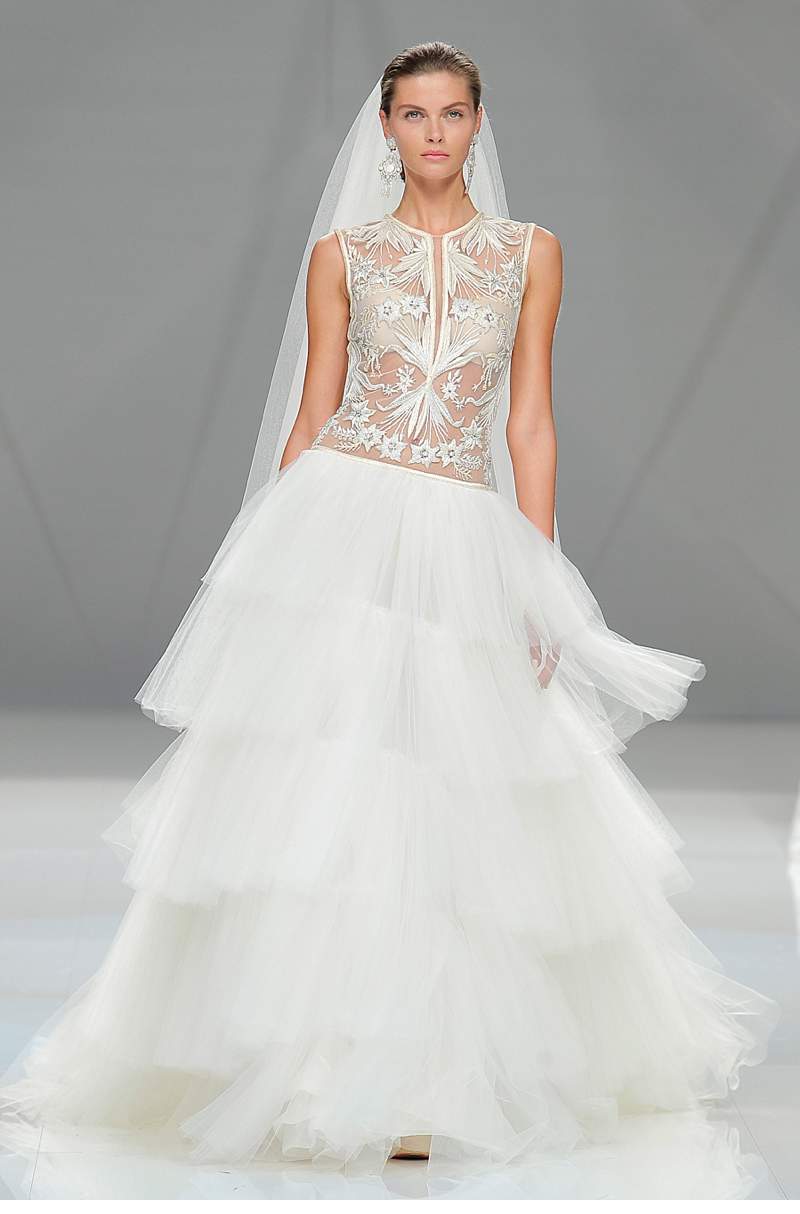 INMACULADA GARCIA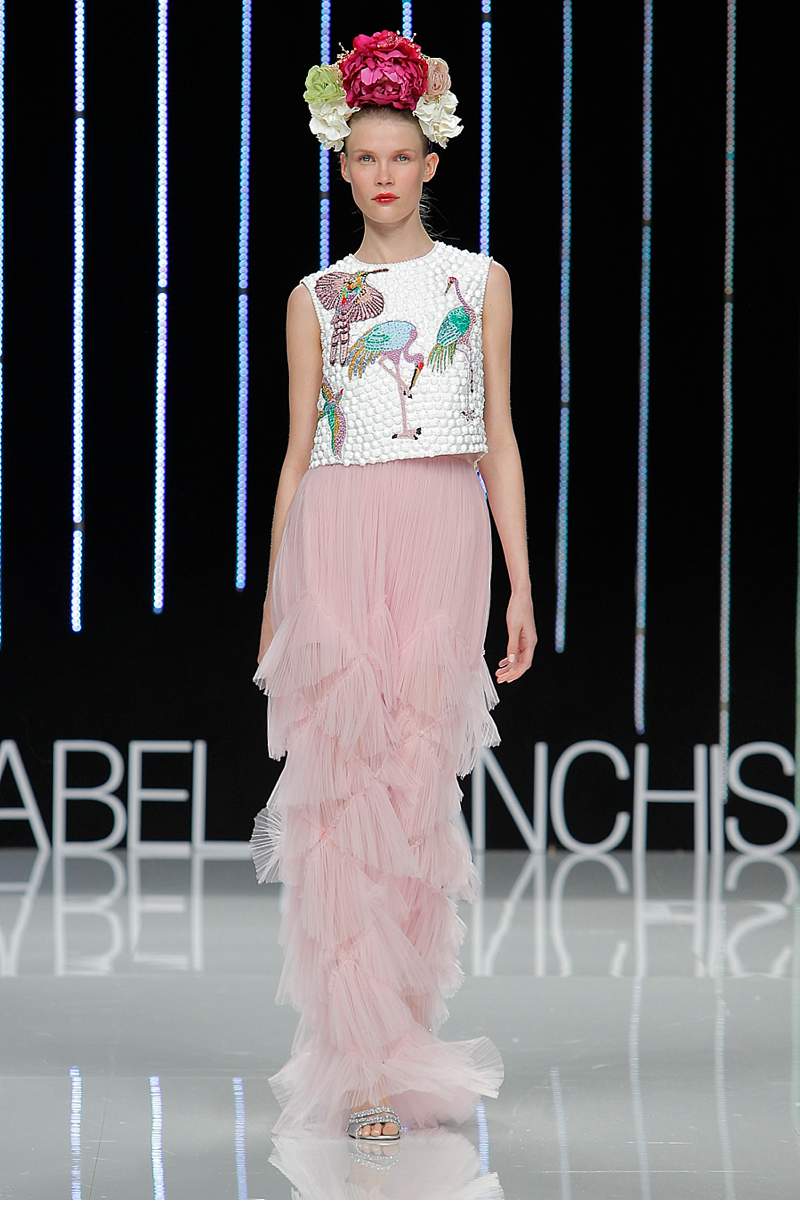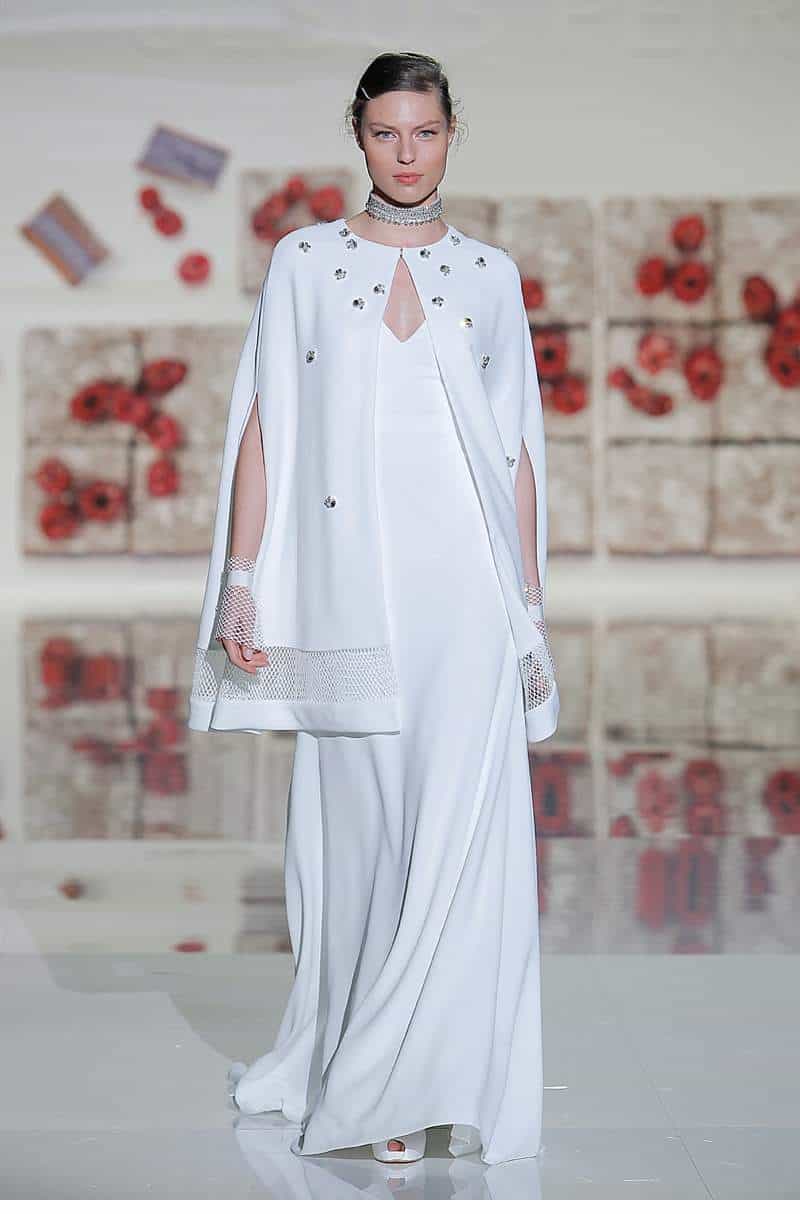 CARLA RUIZ
@ Barcelona Bridal Fashion Week