Bella Belle Limited Collection by Claire Pettibone
Just like love, lightness, romance and exclusivity become more if you share them – at least that's the impression we get from the new Bella Belle Shoes Collection by Claire Pettibone.
Finally, what was meant together has come together. Two of the most successful bridal fashion brands combined their boundless creativity, their infallible sense of beauty and their untroubled sense of trends to let women´s hearts beat faster with an exquisite little selection of bridal shoes.
The designs of Bella Belle Shoes and Claire Pettibone are known throughout the world for their high quality workmanship, attention to detail, and exceptionally high wearing comfort. Many brides have combined the delicate, feminine dresses of Claire Pettibone with the romantic – exclusive models of Bella Belle in the past.
For her four dazzling collection pieces designer Claire Pettibone found inspiration in nature, like she always does for her dresses, lingerie and bridal jewelry. Combined with a touch of vintage, a pinch of bohemian and the certain something that enchants her customers.
For Bella Belle, she created gorgeous refinements such as floral applications, butterflies and bows that turn every shoe into something special. Her collection leaves room for individuality and tradition and allows brides to show their favorite colors, event if they are just pastel colors like baby blue, blush or sage.
Like all the other dreamlike creations from the houses of Bella Belle Shoes and Claire Pettibone, "Freya", "Giselle", "Flora" and "Mariposa" are also hand-made only from the finest materials such as French lace and precious silk to create a modern look and to inspire self-confident brides. 
Let yourself be inspired by the dreamlike picture world of Jeremy Chou.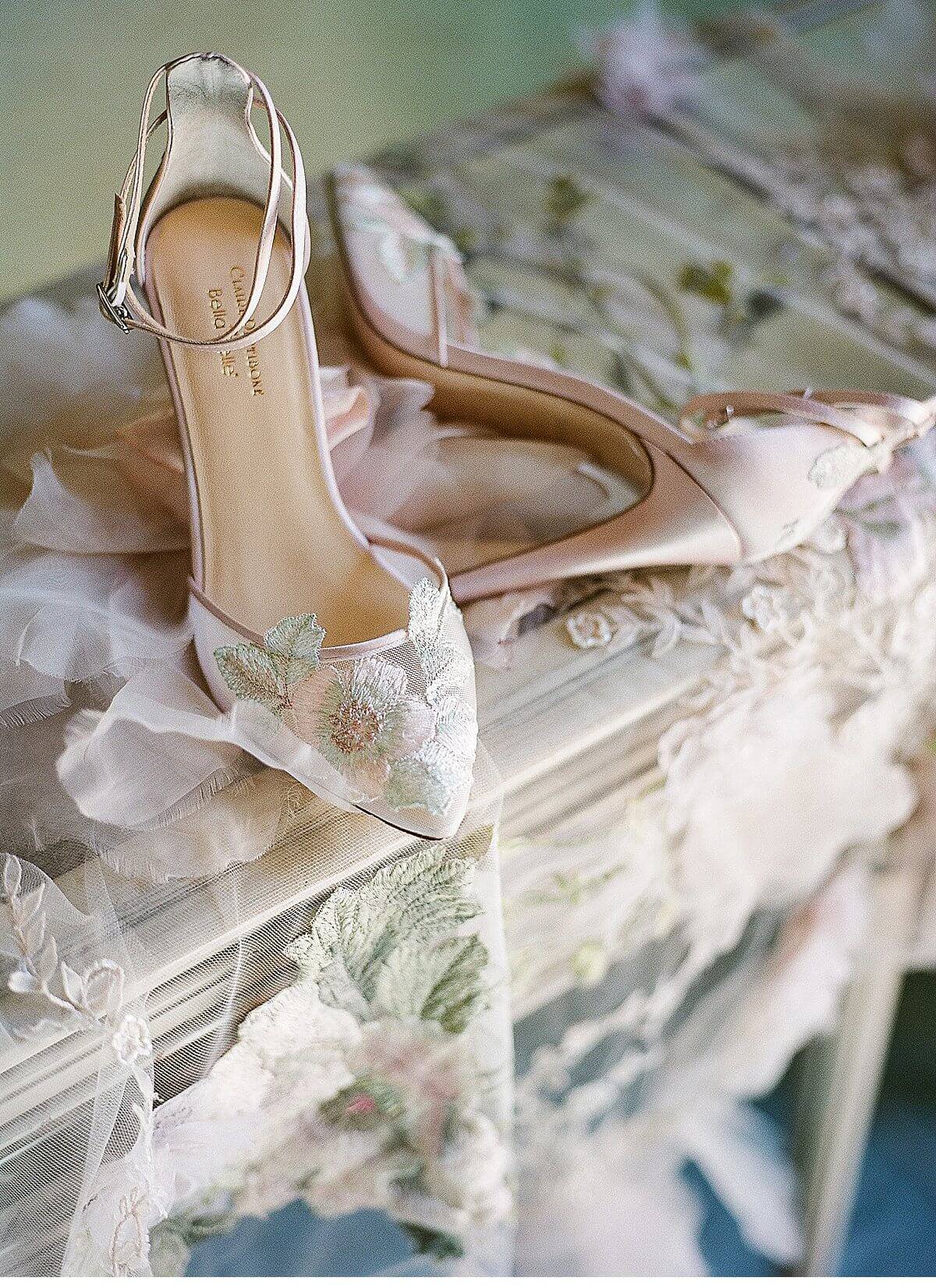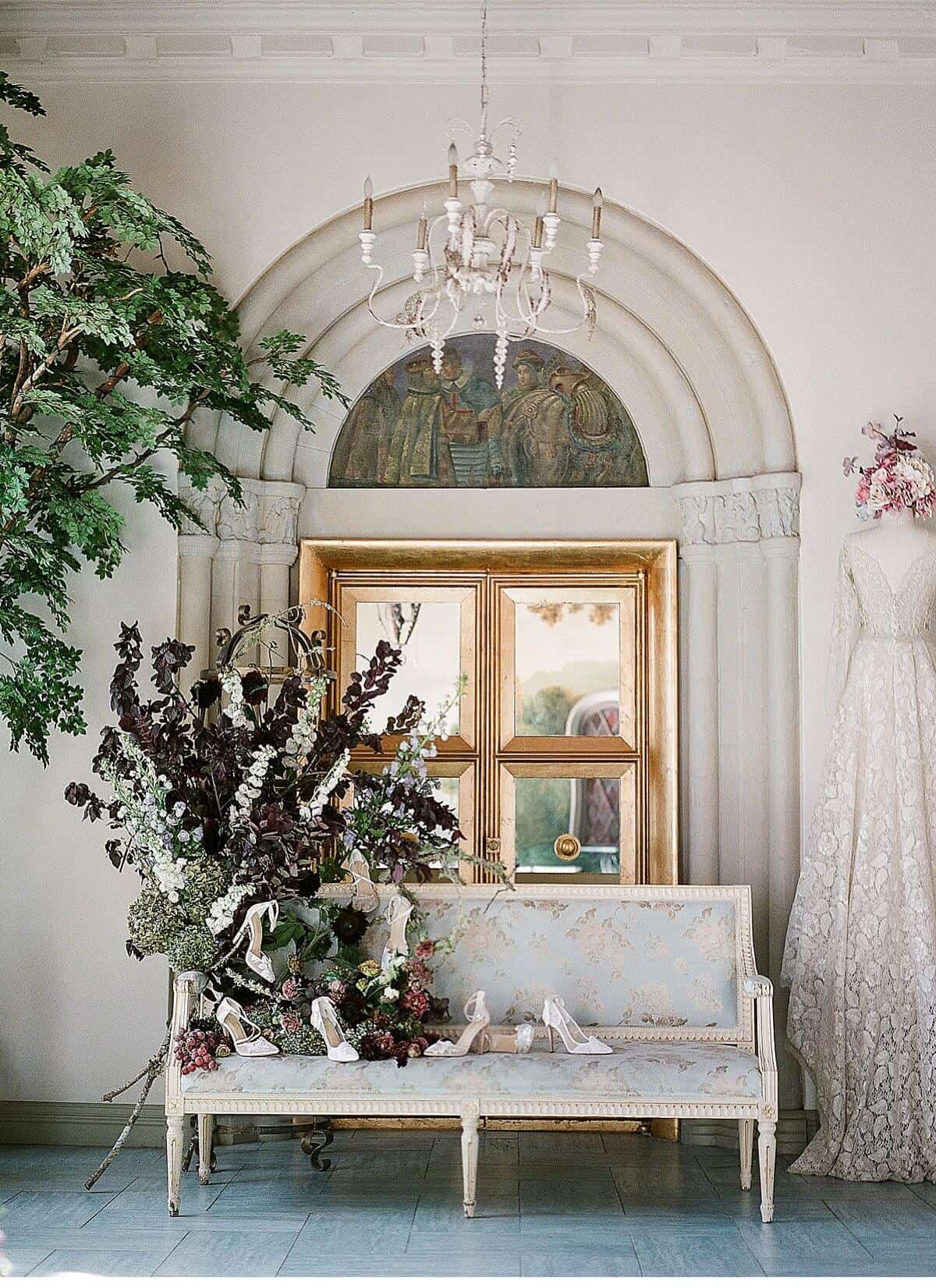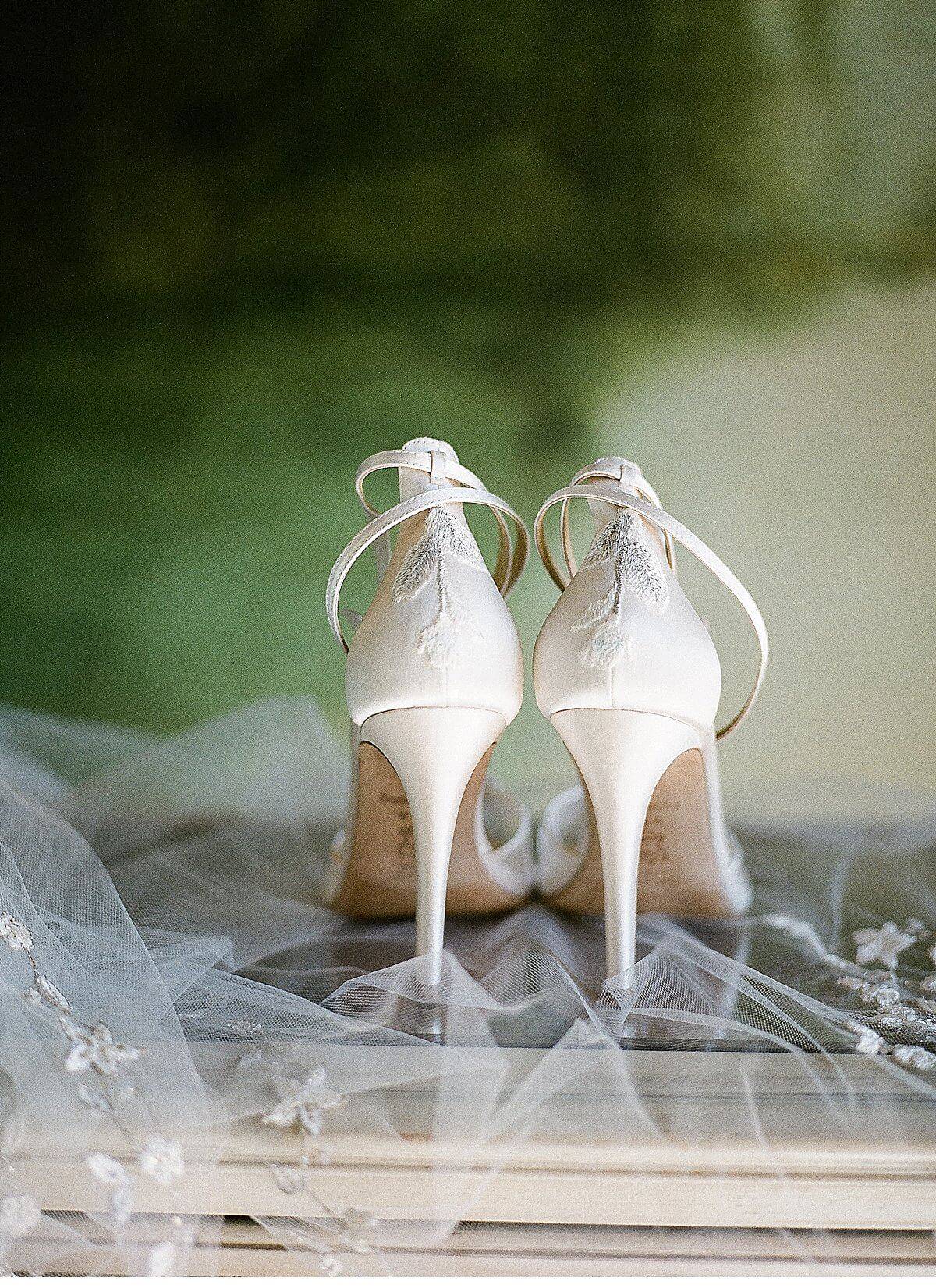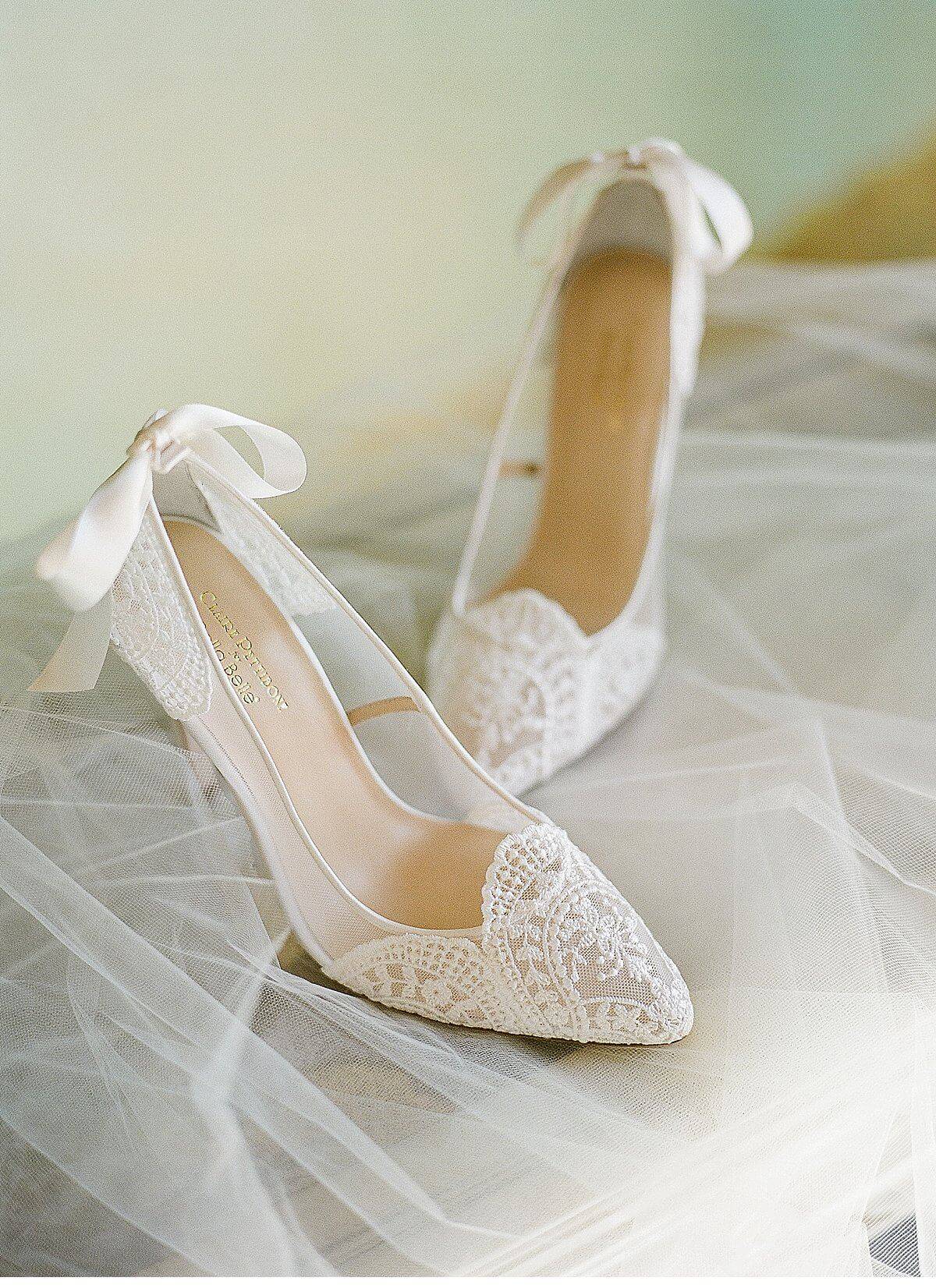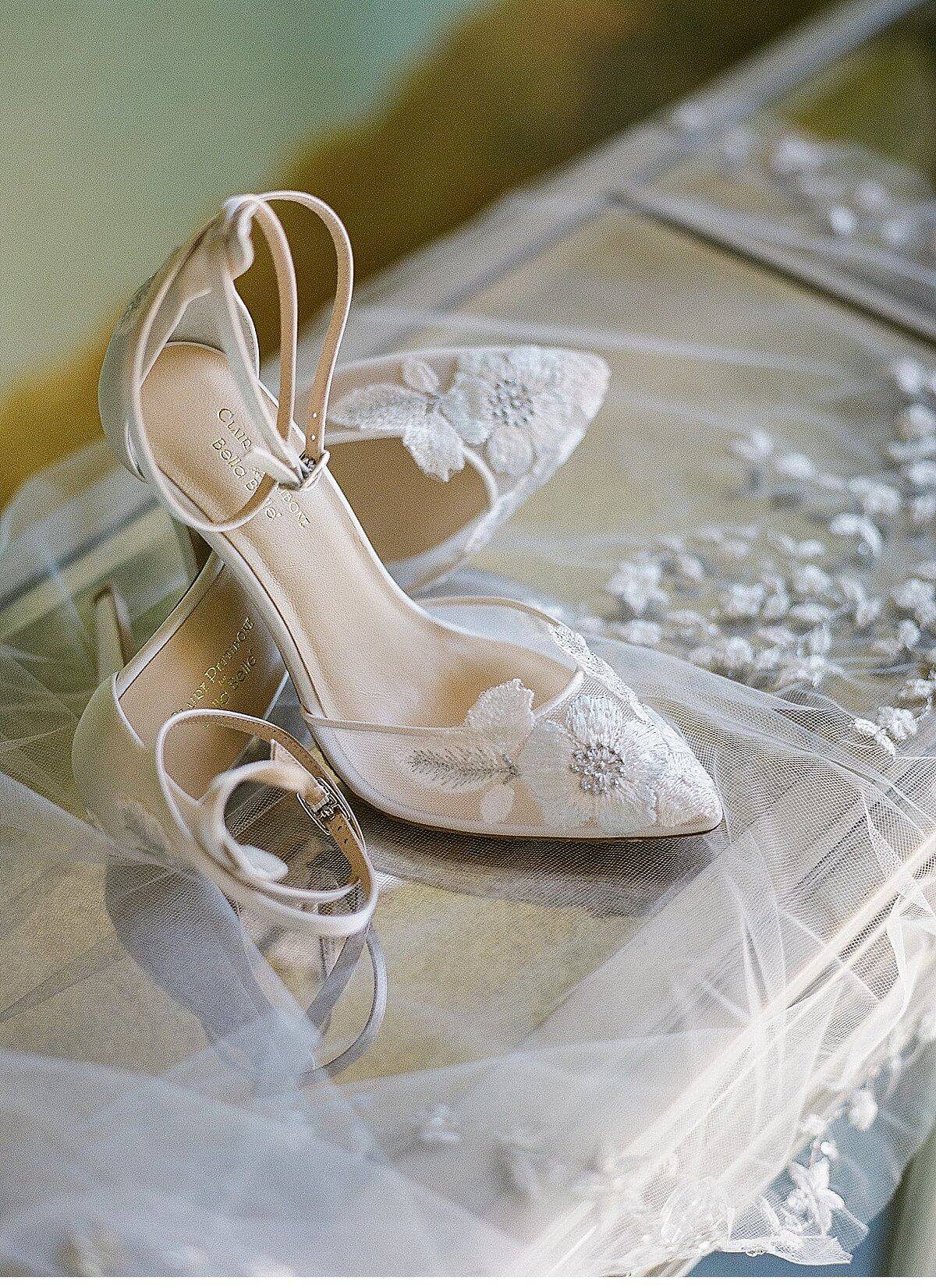 DESIGNER: Claire Pettibone and Bella Belle Shoes
PHOTOGRAPHER: Jeremy Chou
STYLING AND FLORALS: Chloe + Mint