Bella Belle Shoes – Created with Love
With this exceptional styled shoot the event stylists Olea & Fig brought to light what connects a bride and her Bella Belle Shoes on her wedding day. Belle Belle Shoes not only have that certain something, they also provide deep insights into the soul life of the wearer.
With a keen sense of fine art and aesthetics, the team created three different looks with one and the same goal: "We want to evoke the feeling that Bella Belle Shoes' customers feel when putting on a pair- pampered and confident." Olea & Fig told us.
The Theme
The team was inspired by the philosophy of the internationally successful bridal shoe label itself, as we learn: "We learned that Bella Belle Shoes' goal is to create every pair of shoes for their customers with love and thoughtfulness, so we decided to draw our design from the concept of "Created With Love".
How multifaceted this theme can be interpreted, they have proven by creating different styles. Whether simple and timeless, playful and unconventional or even dreamy and dedicated – there is the right shoe for every moment.
The Looks
The first look is a contemporary look. She's trendy and know how to best accessorize an everyday outfit with a stunning pair of Bella Belle Shoes and statement jewelry. The second one is a modern expression of classic bridal silhouette. The embellishment of Bella Belle Shoes, the delicate beading of the beige two-piece separates, with an unconventional way of wearing pearl hair pieces – this look represents those who are romantic, feminine, and also creative. The third look is inspired by the dreamers, the women who are confident in their own skin. Their assurance and compassion radiate from within.
If you look closely, you will notice that the entire setting was inspired by the designs of the popular wedding shoes. "The two floral installation design by Alicia Voelker Design and vintage furniture are inspired by the delicate adornment on Bella Belle Shoes. We translated the rhinestone embellishment on the shoes into a celestial and airy design, and turned the artful embroidery into a romantic whimsical garden." Olea & Fig explained.
Fortunately, photographer Stephanie Gan has captured every scene with her camera down to the smallest detail, so that we can now lose ourselves in her wonderful gallery…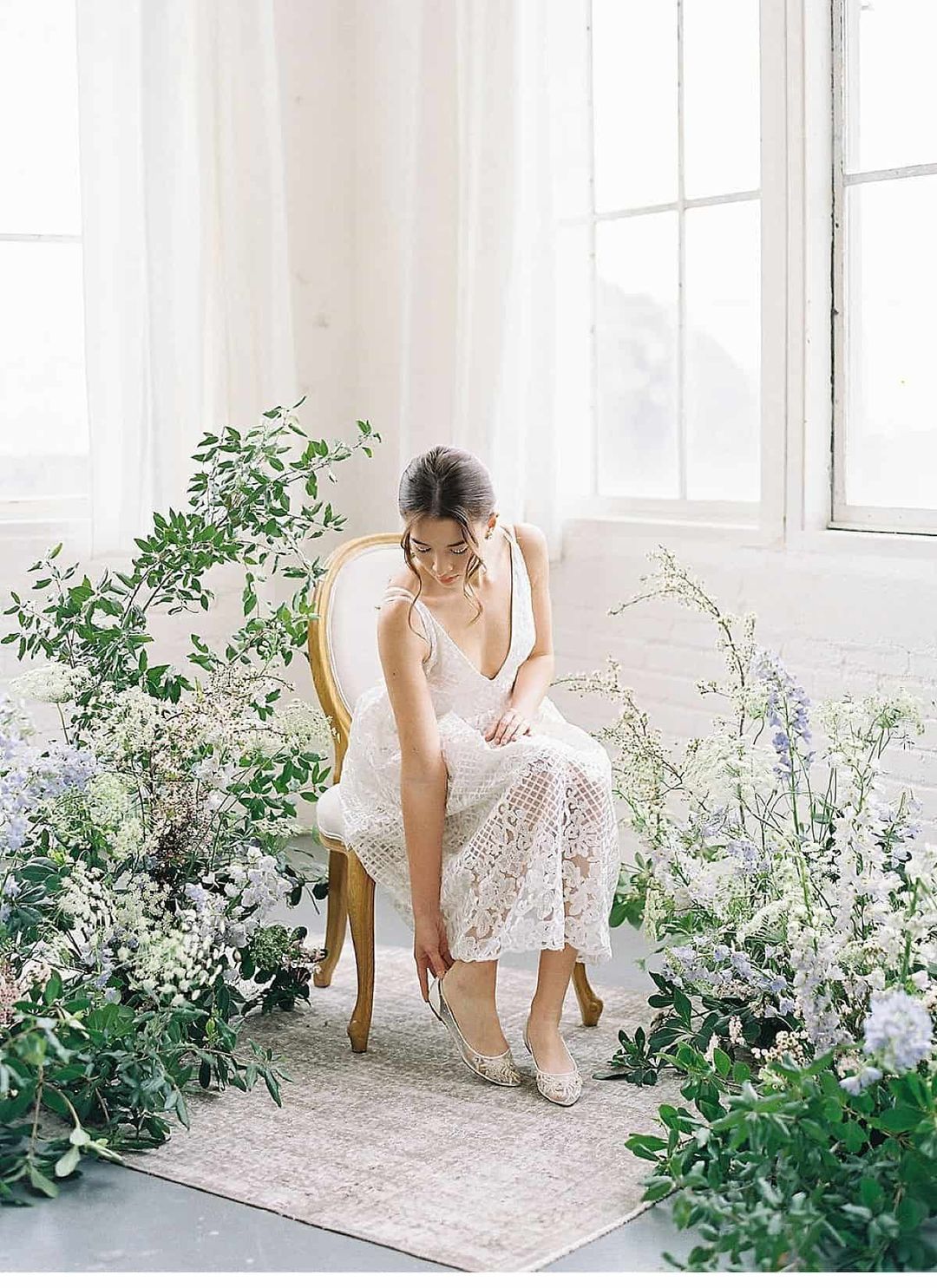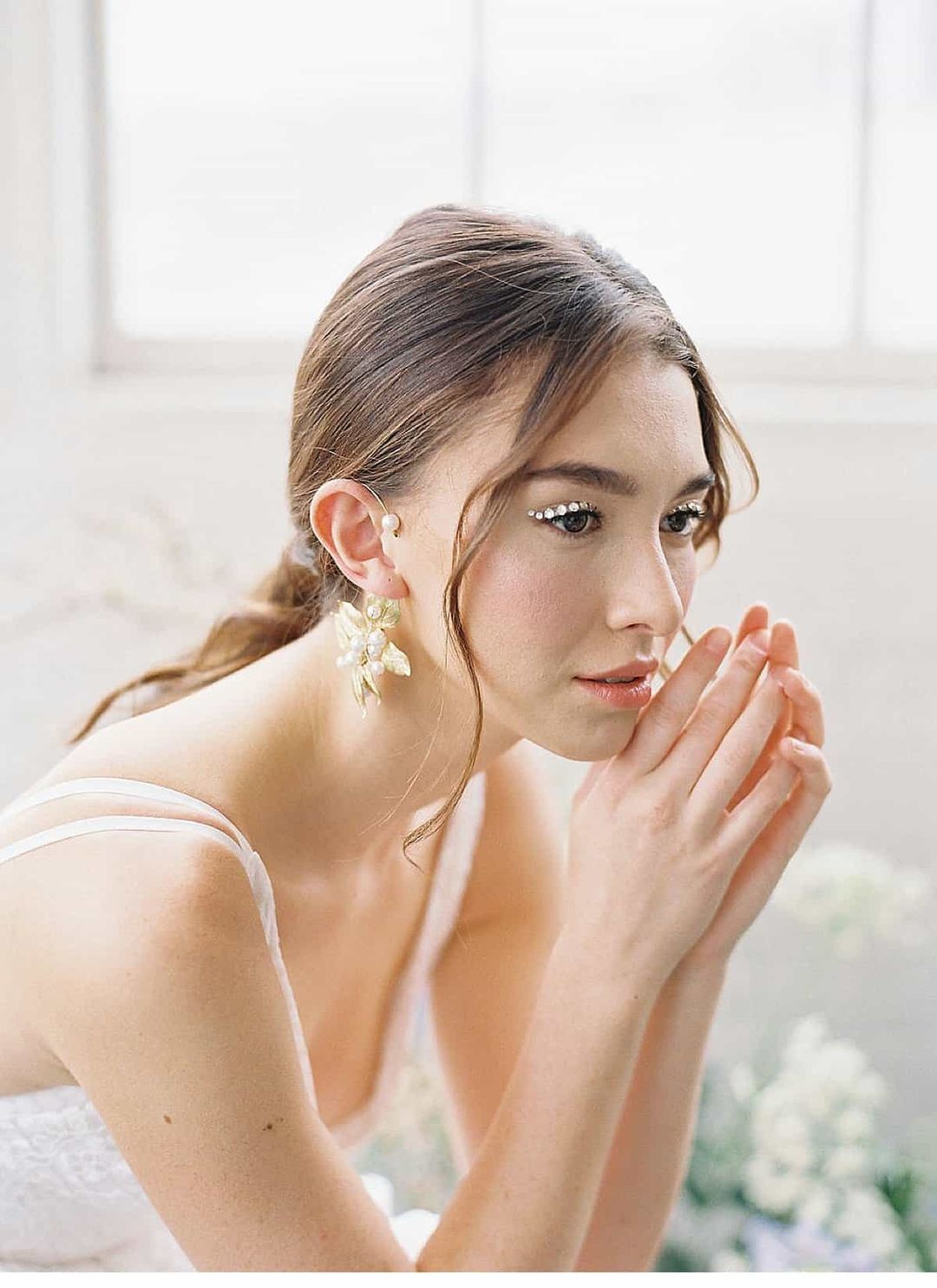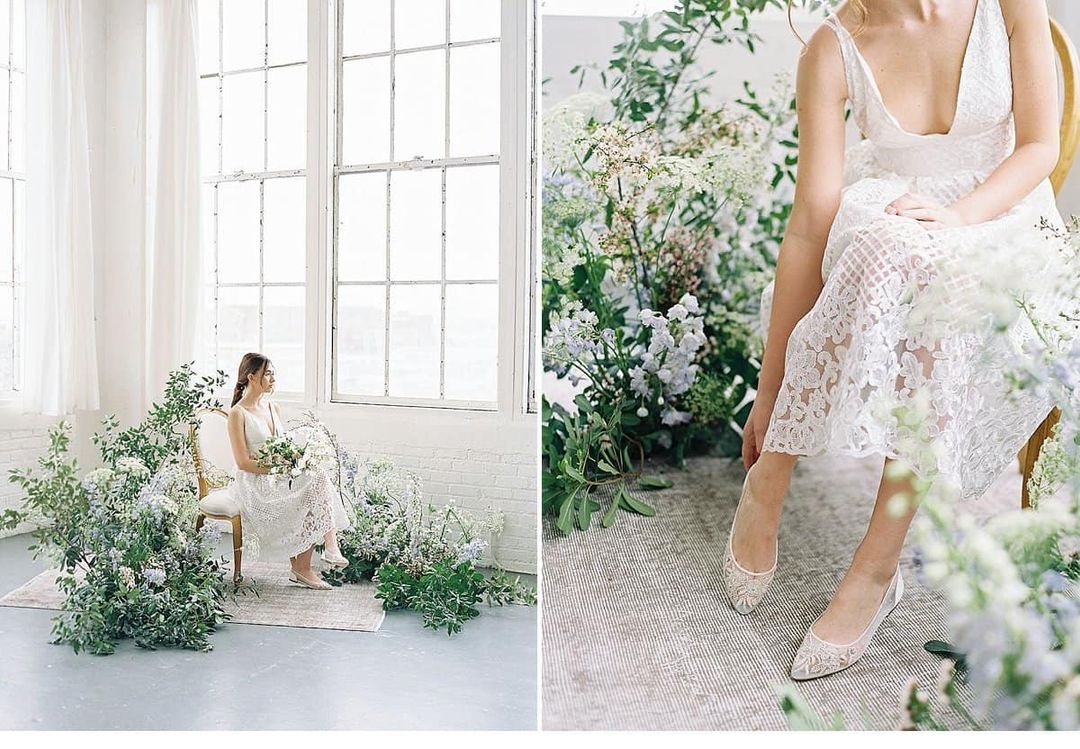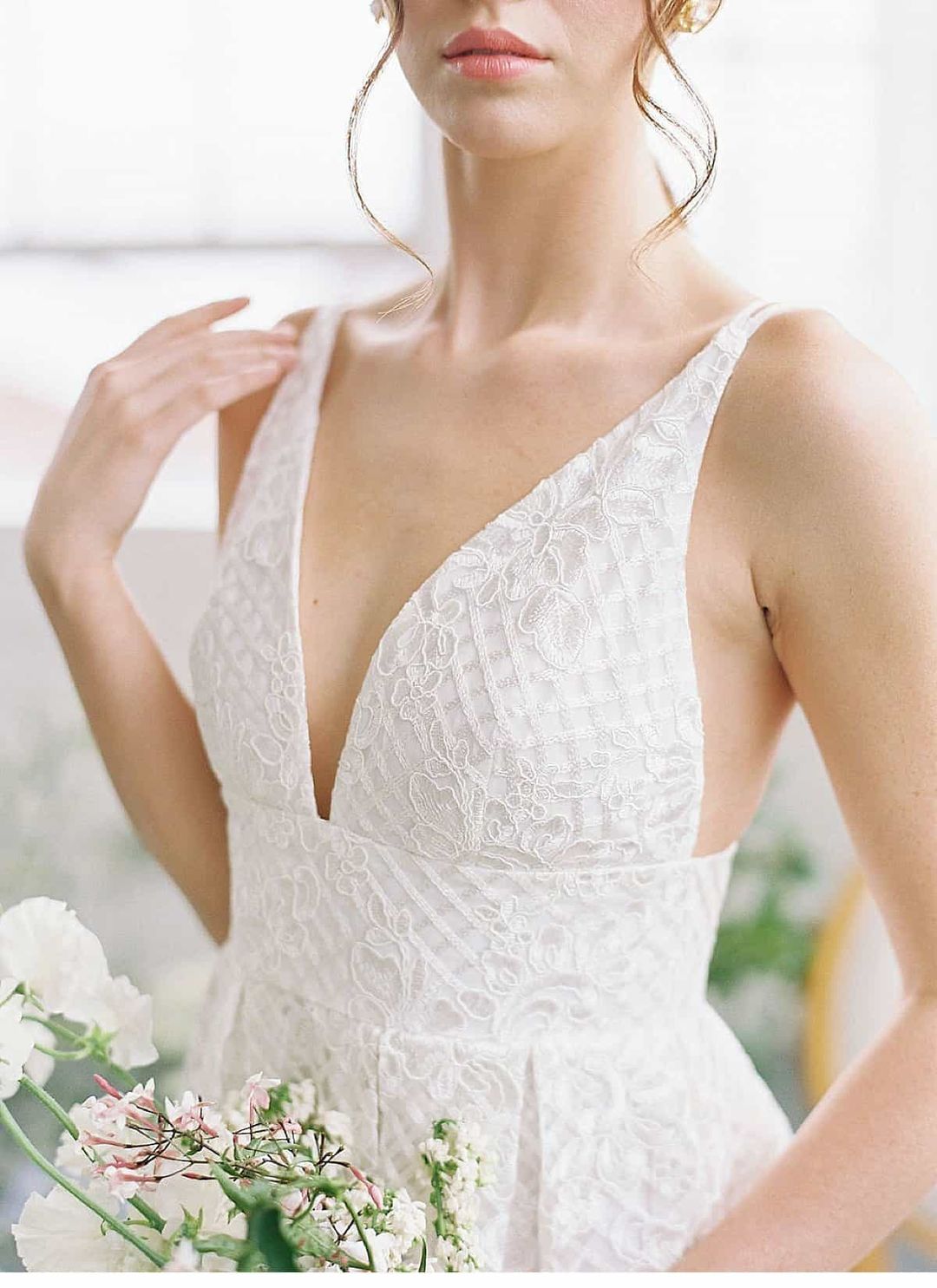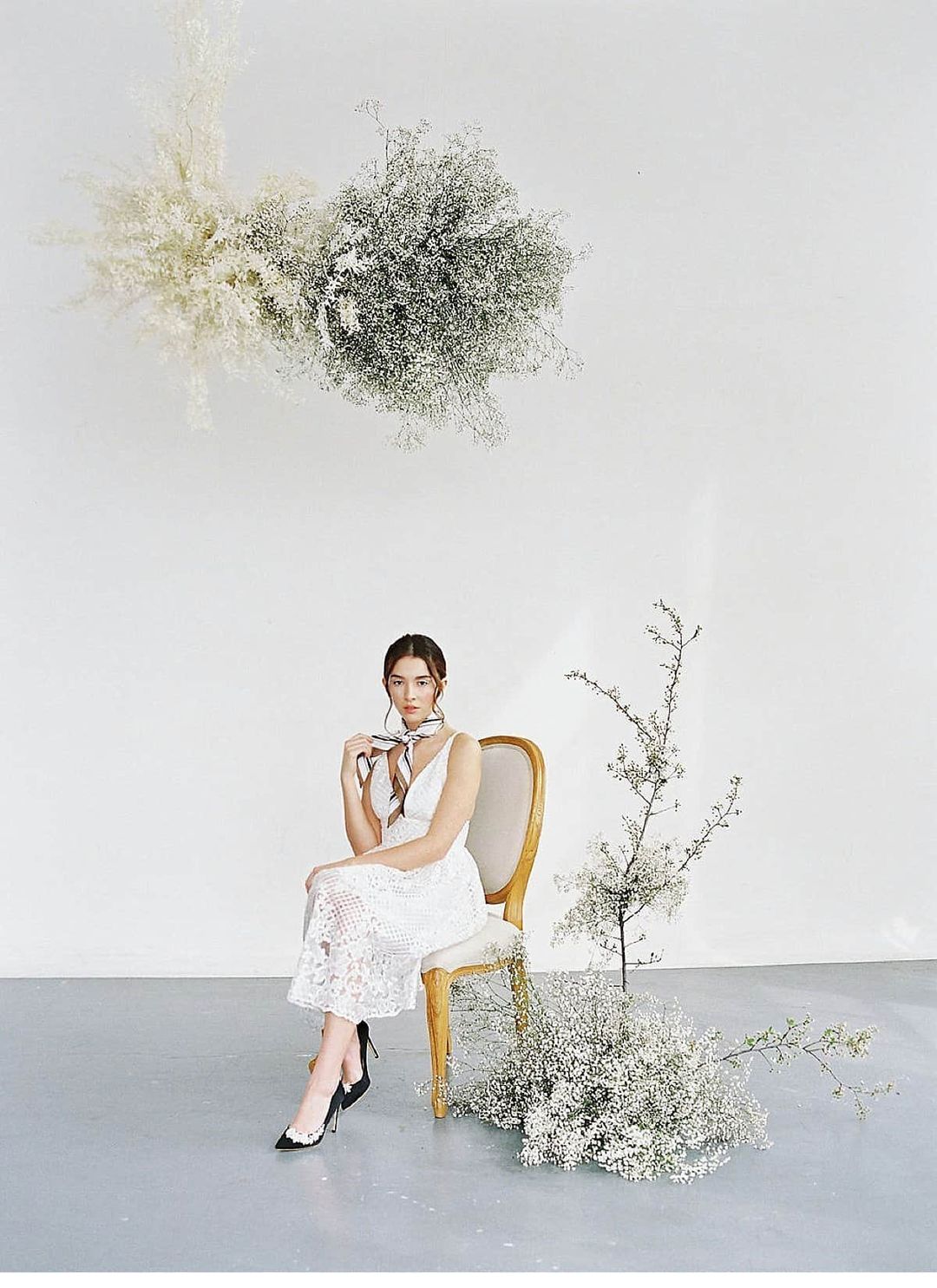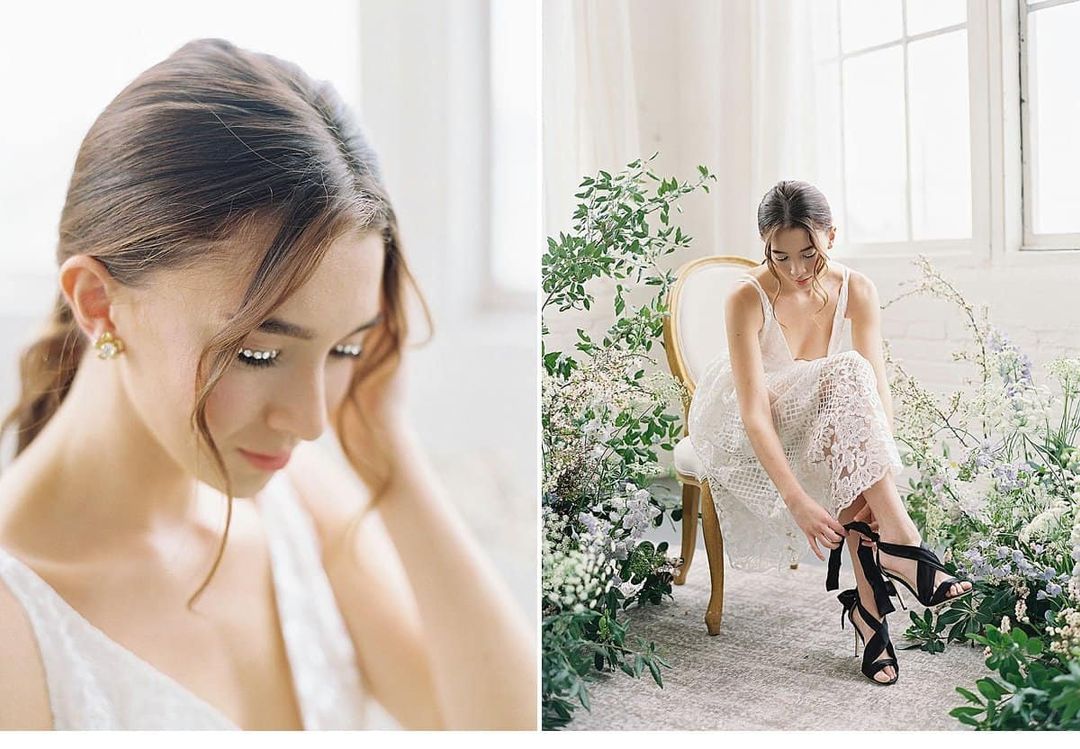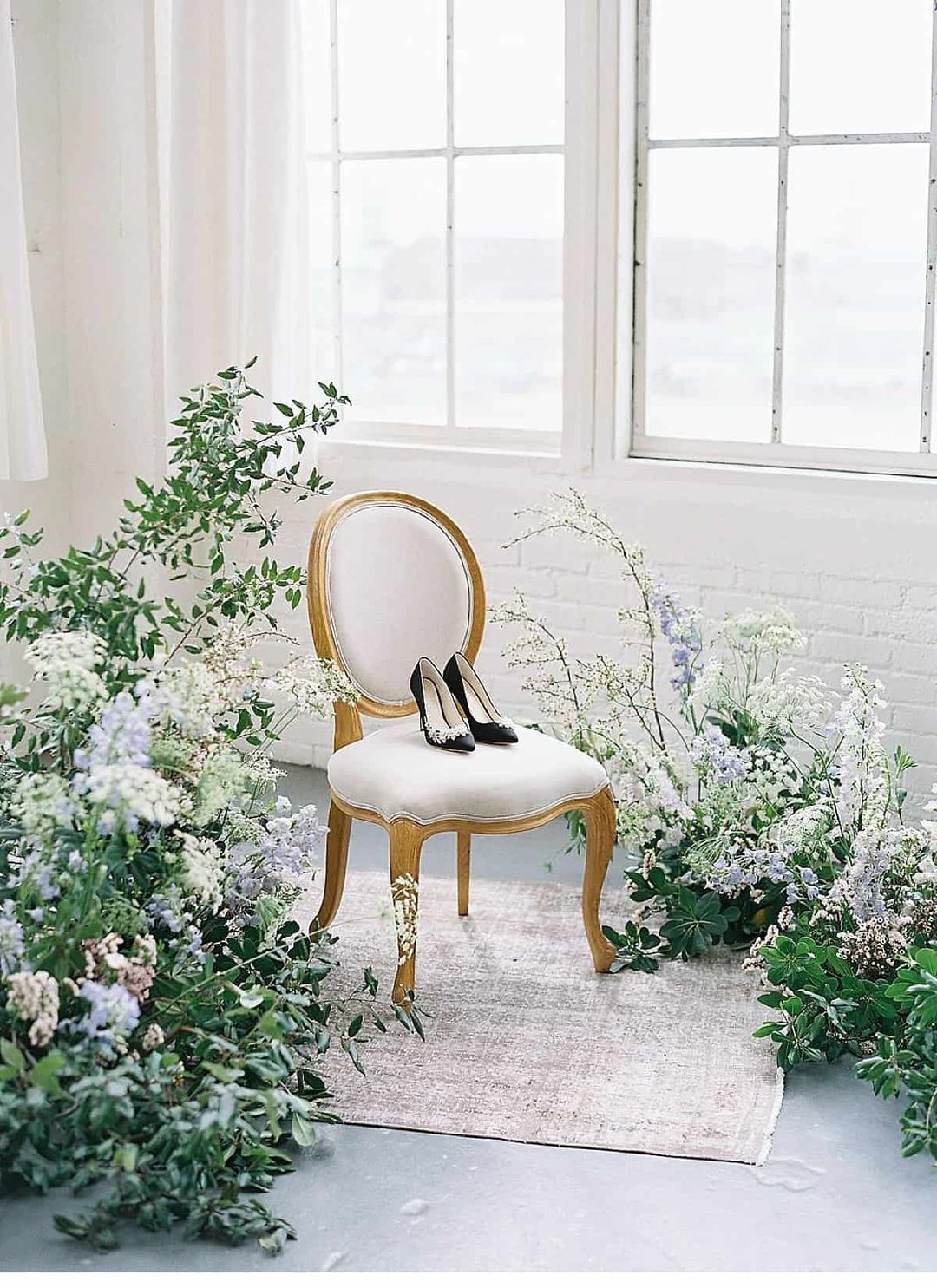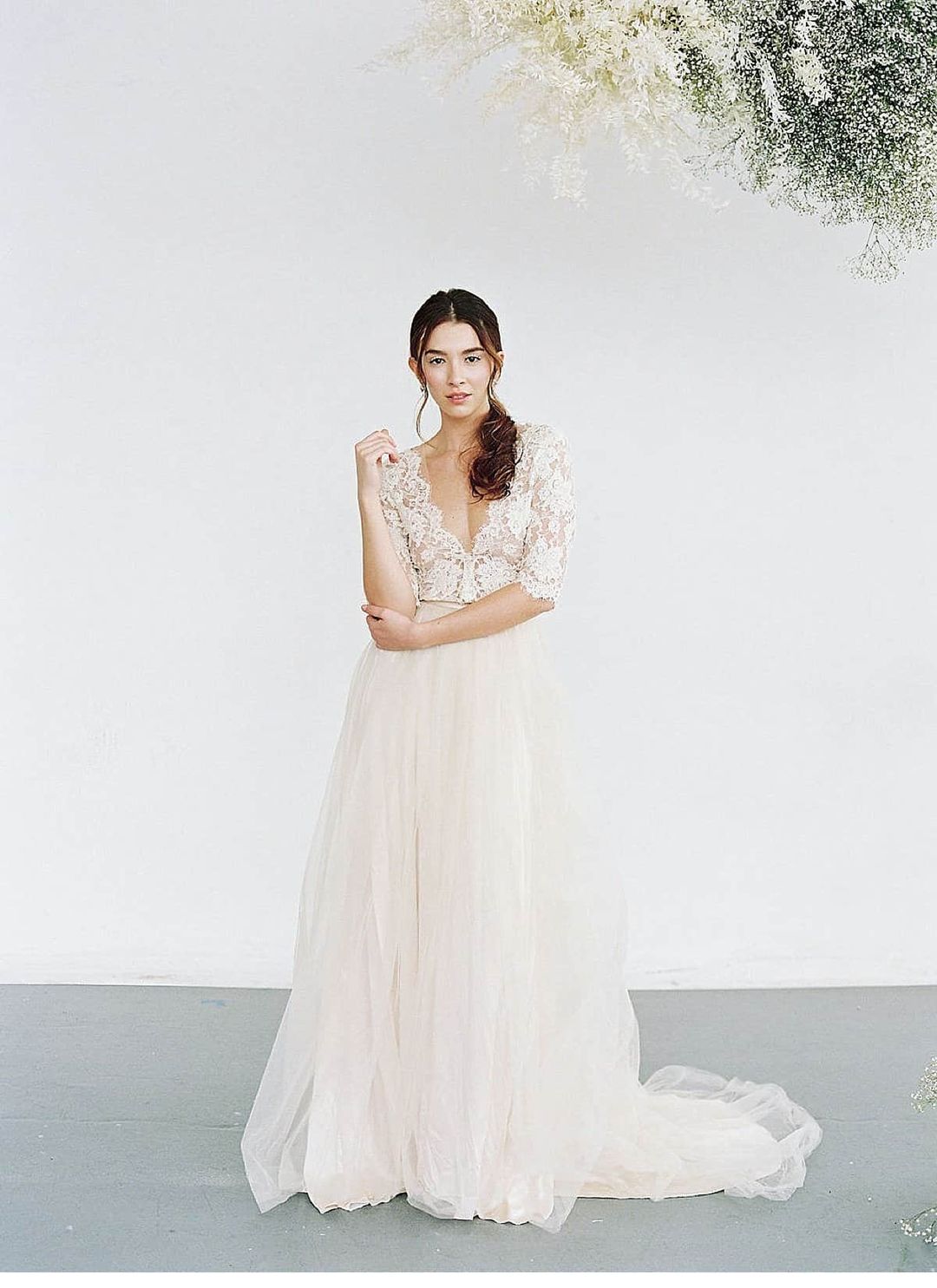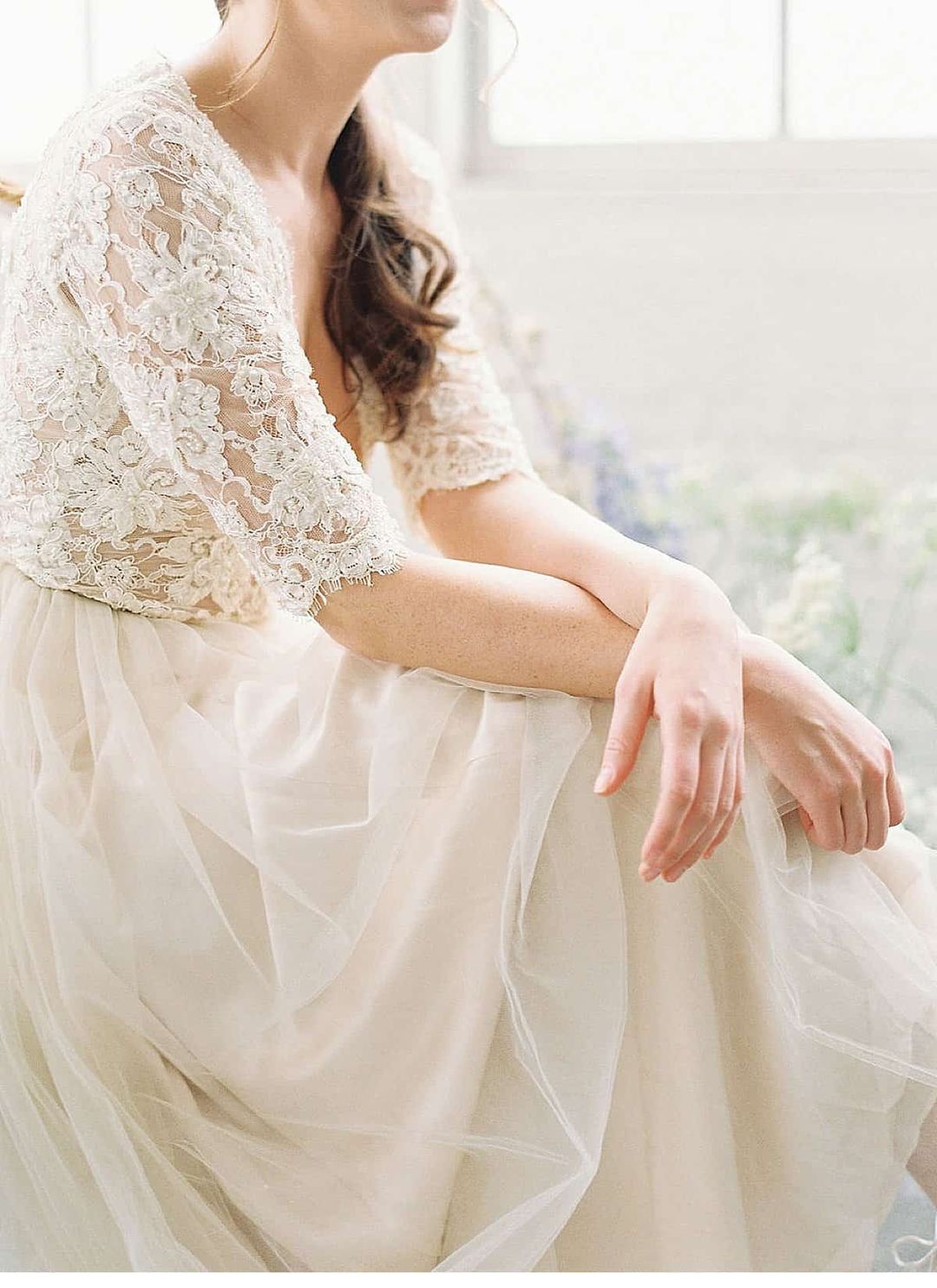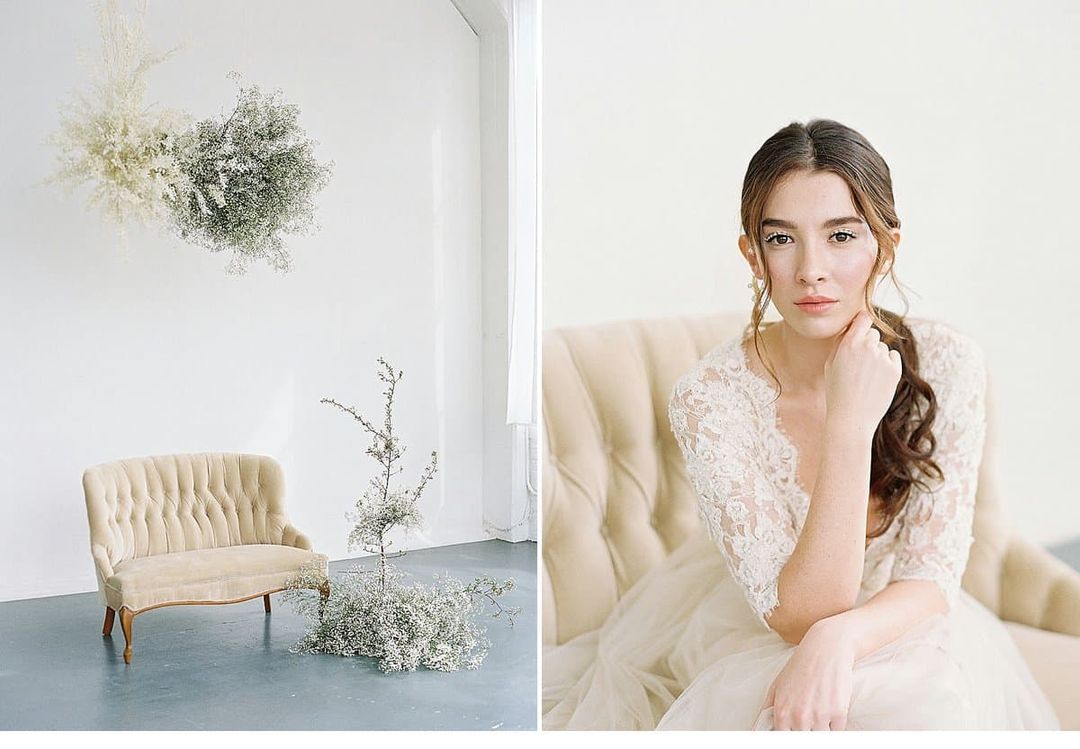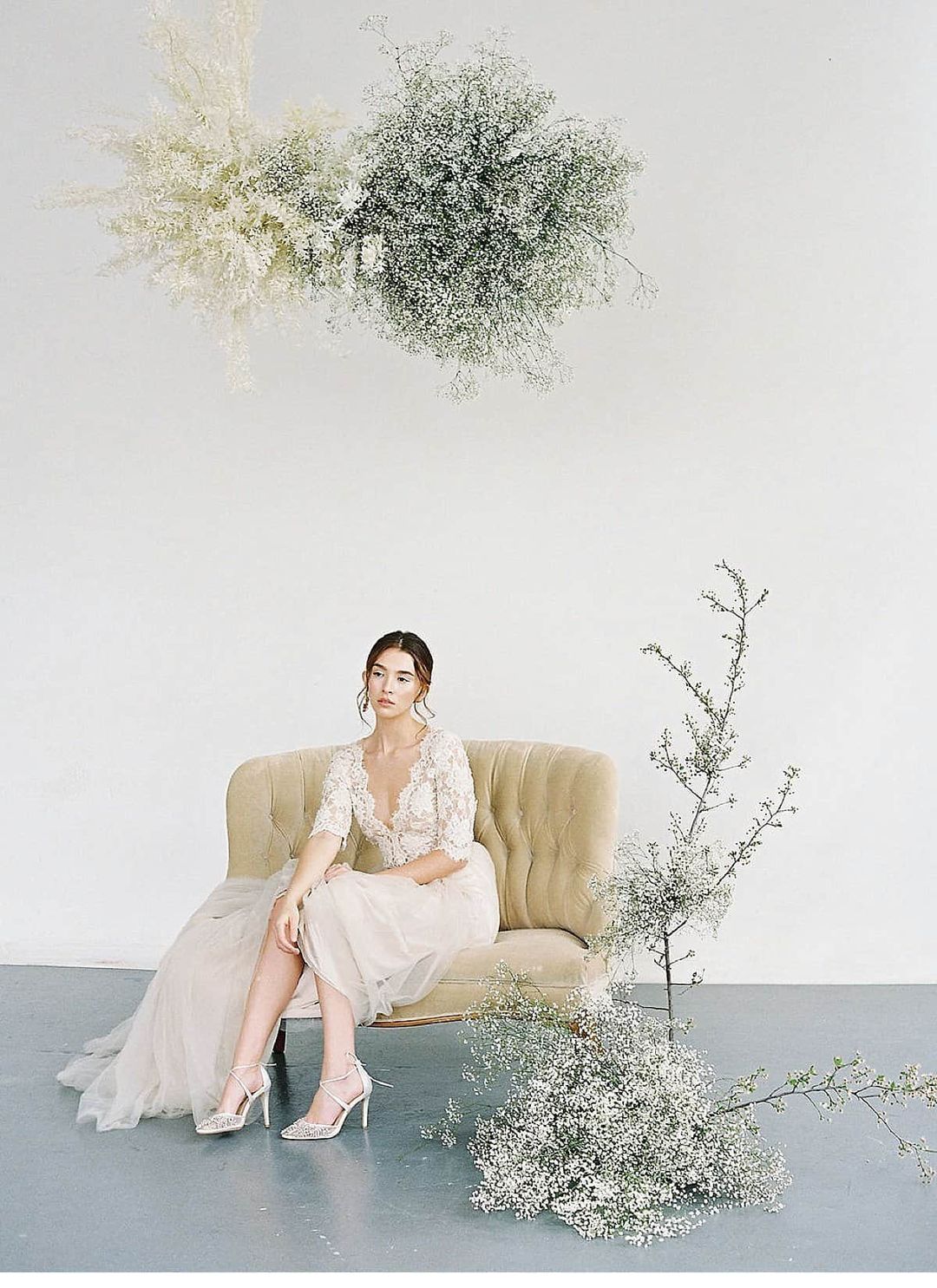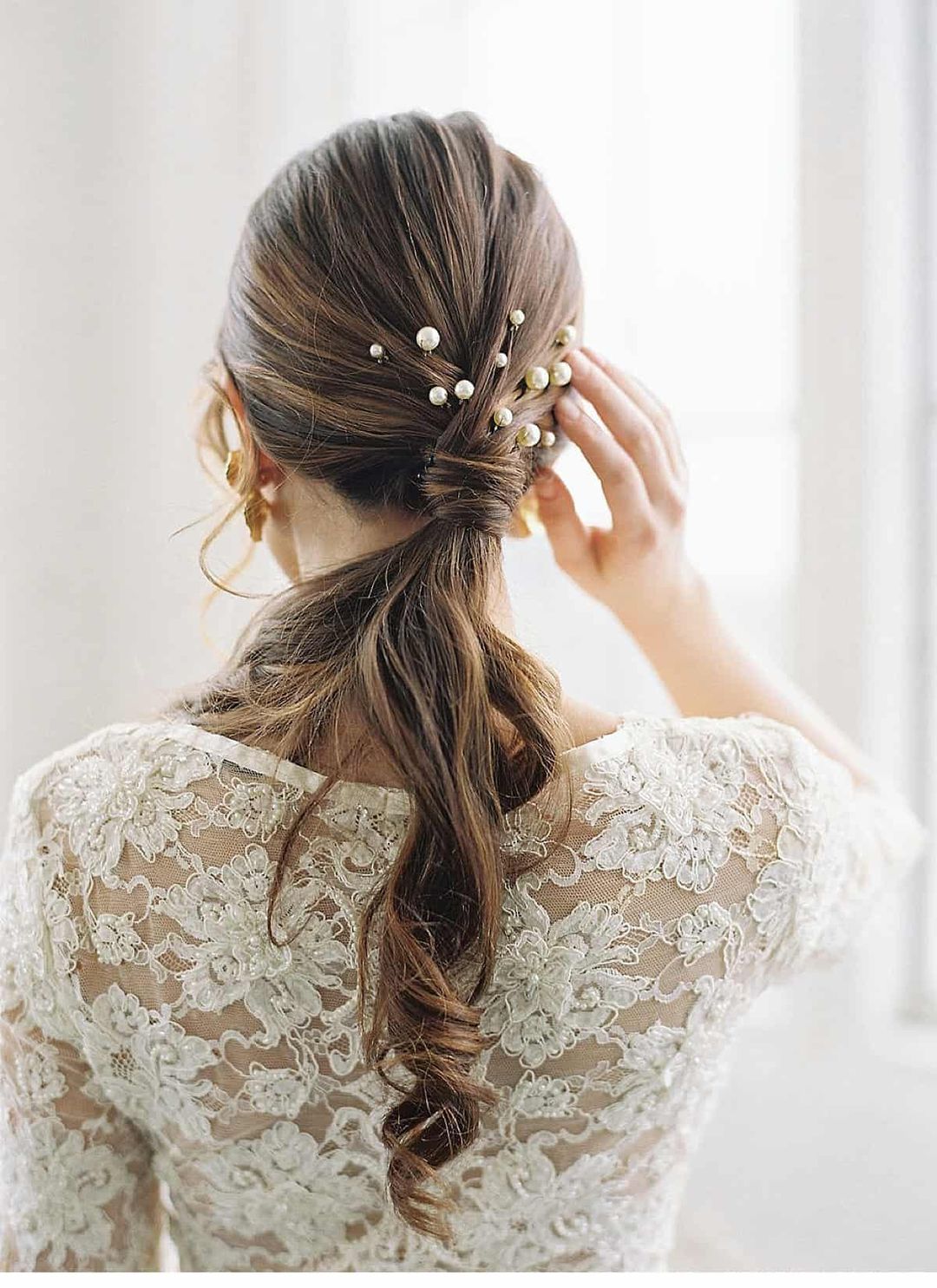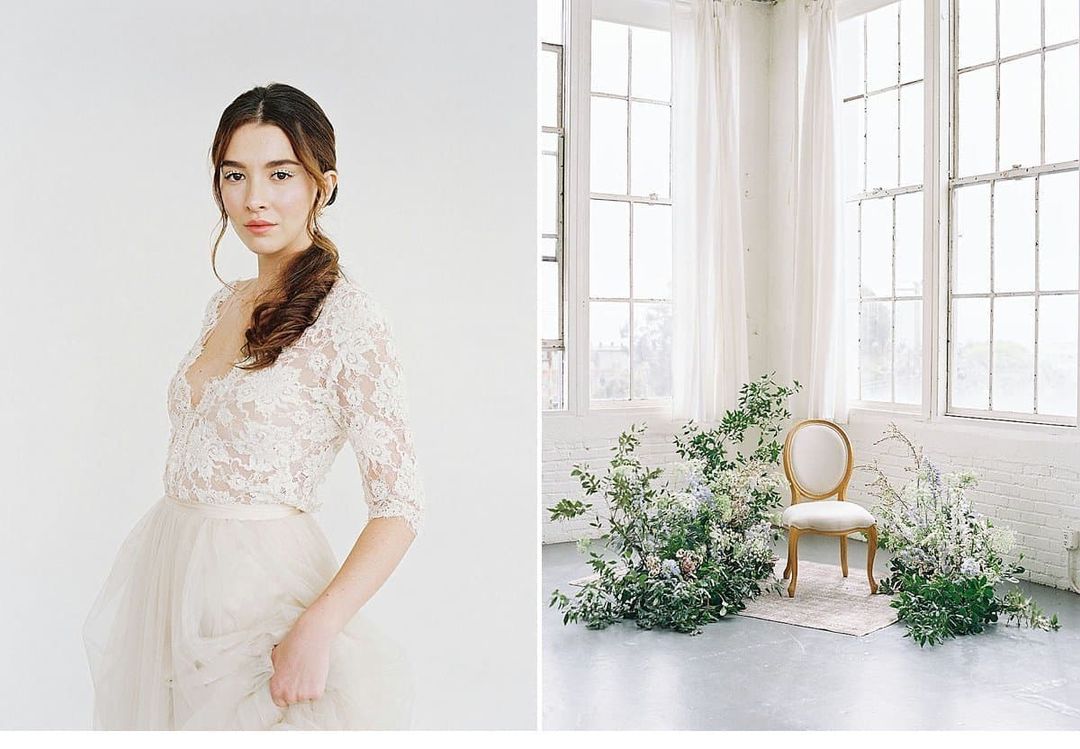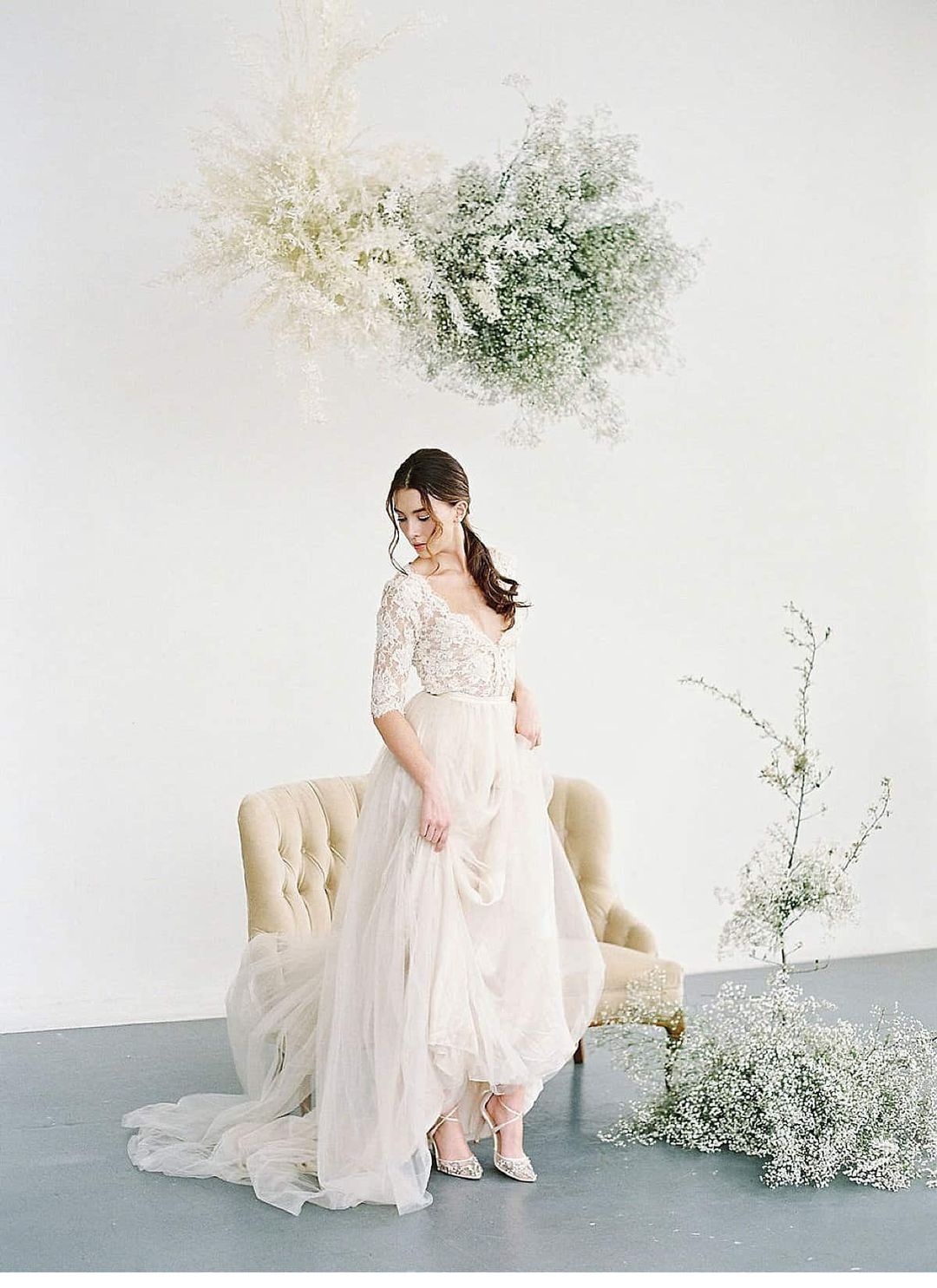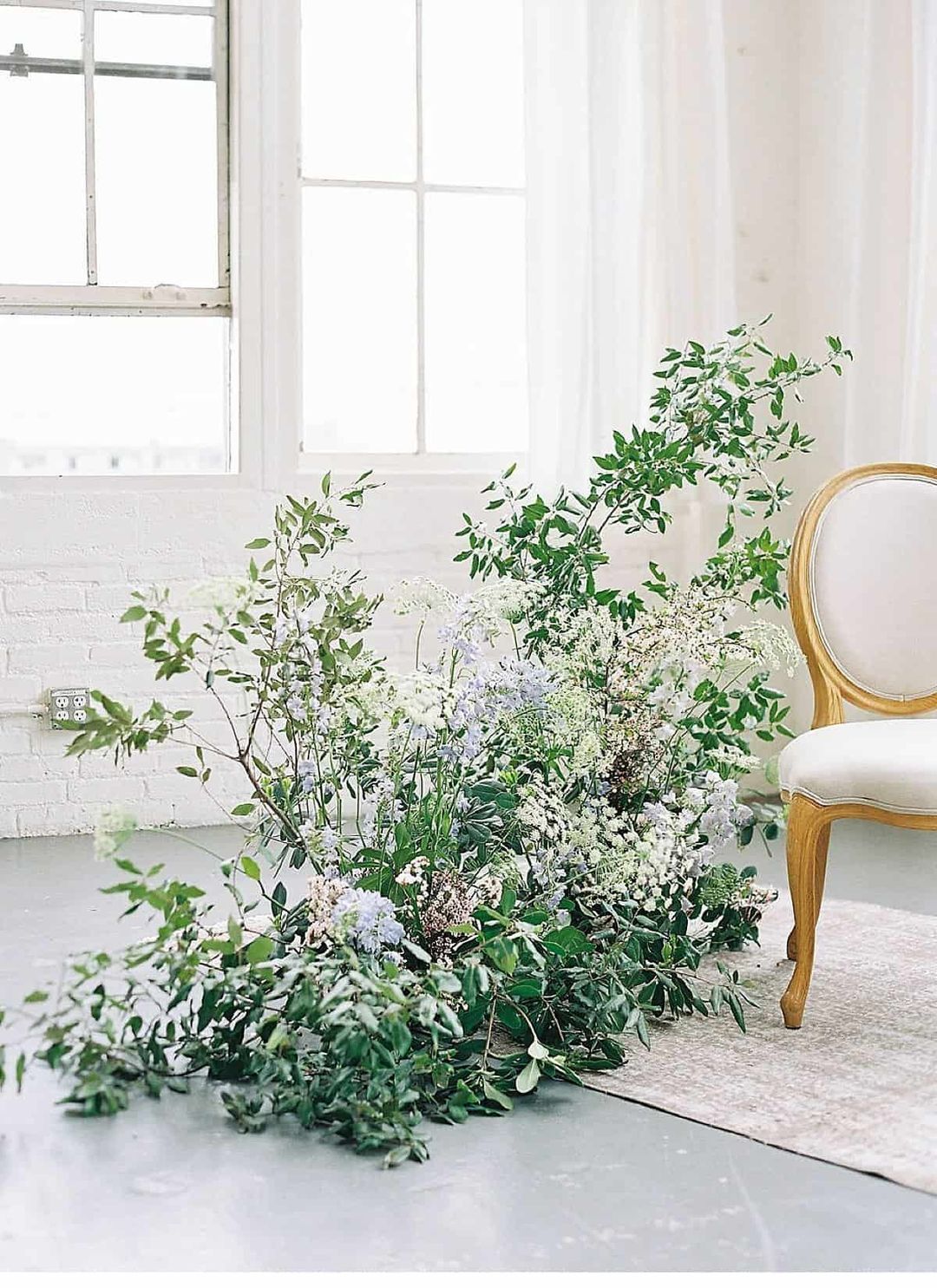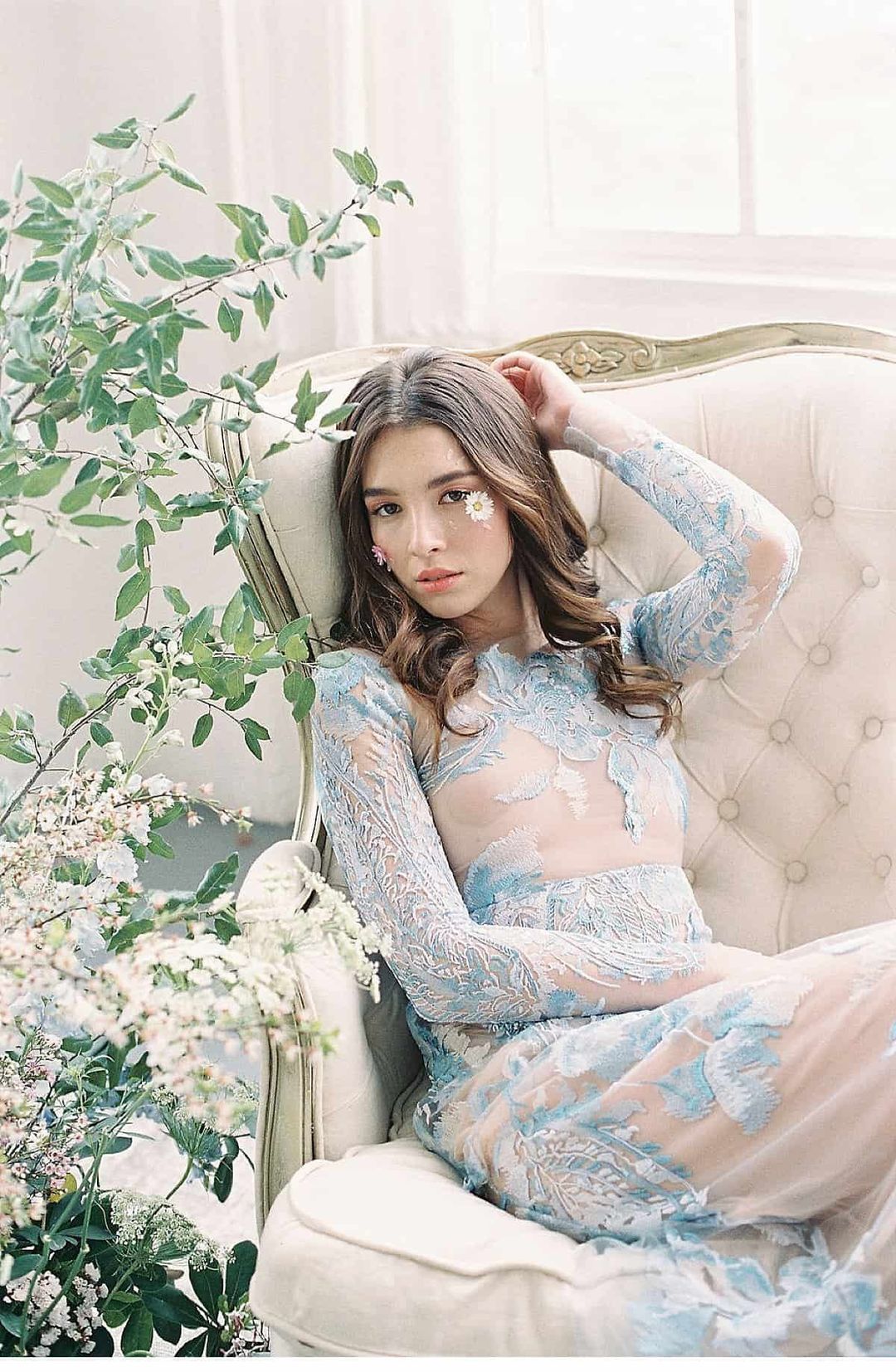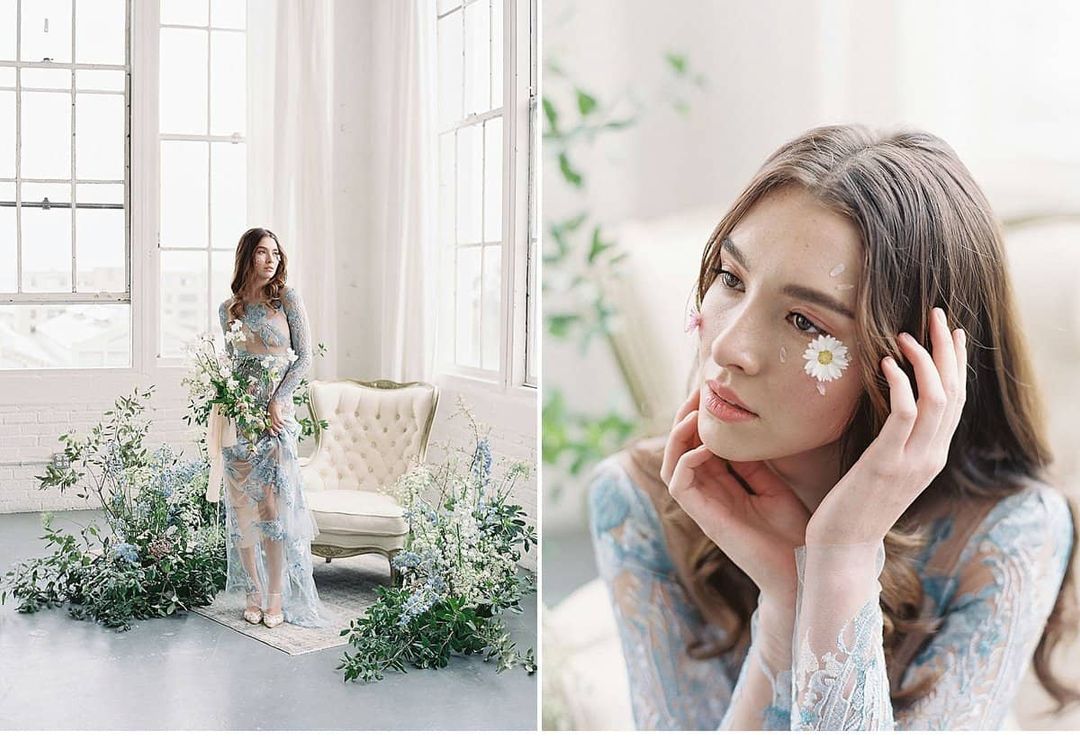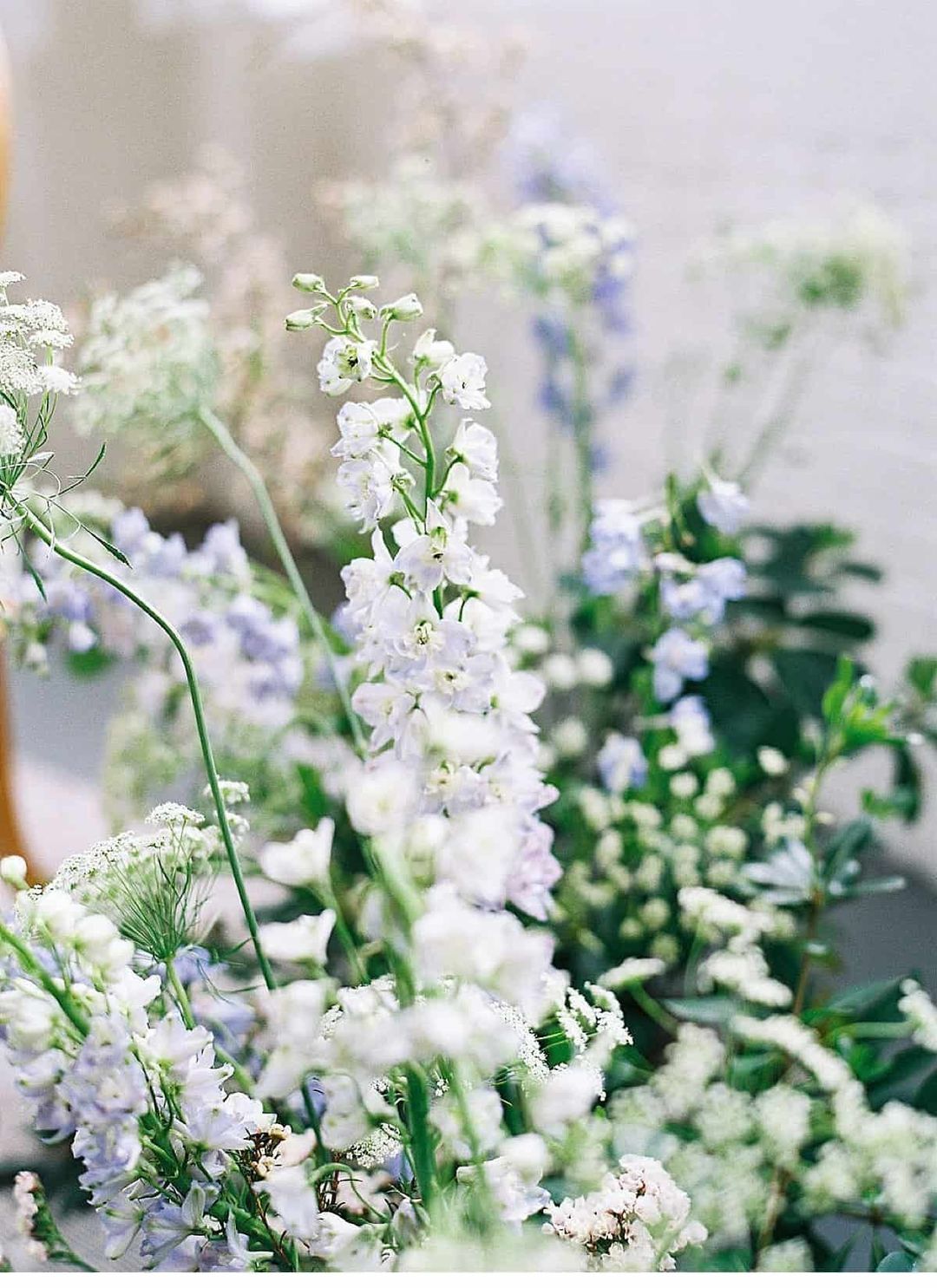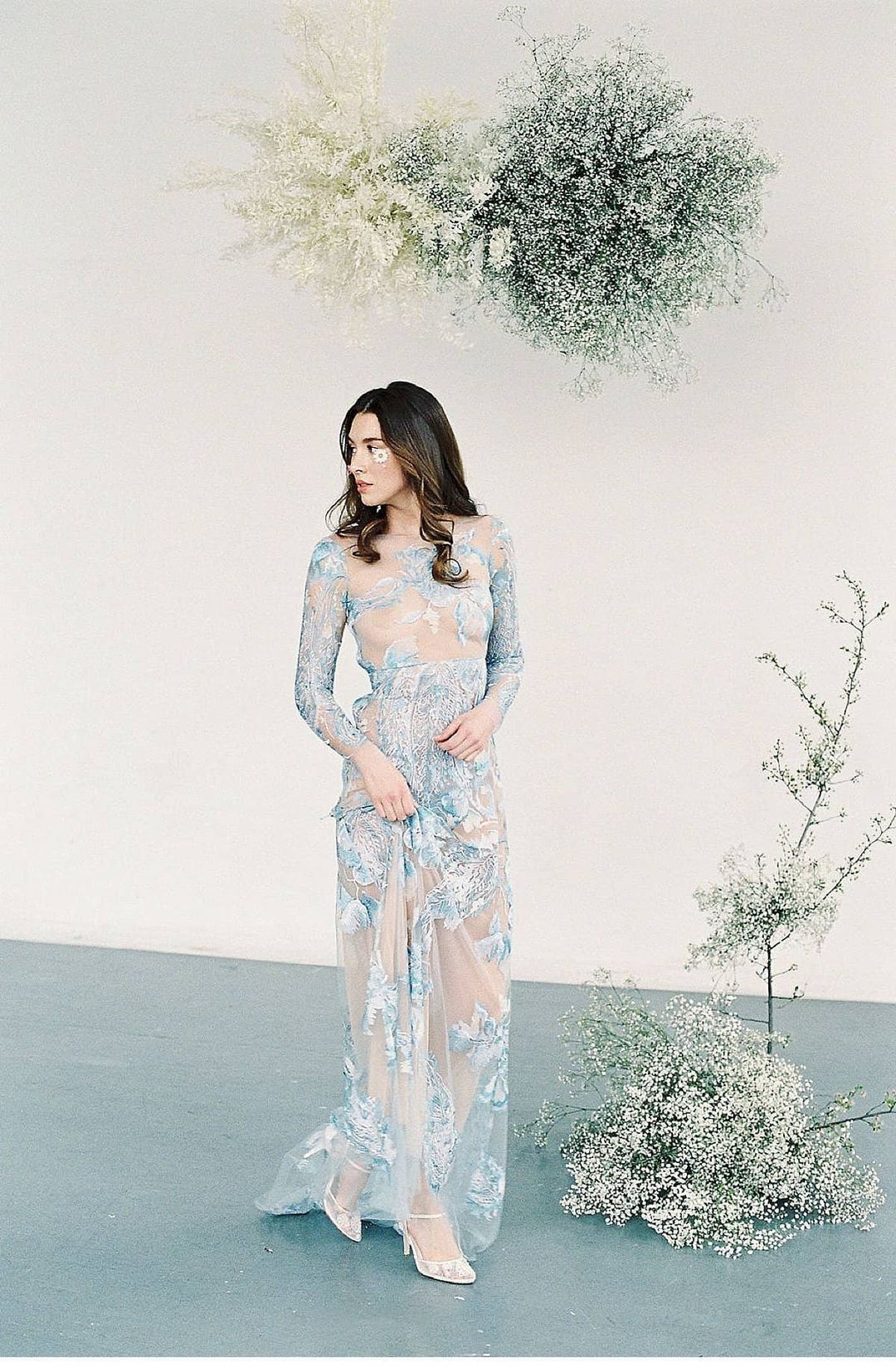 Shoes: Bella Belle Shoes
Photography: Stephanie Gan
Creative Direction, Styling & Production: Olea & Fig
Script Writer: Rosewater Studio
Floral Design: Alicia Voelker Design
Videography: Lolavideo
Makeup & Hair: Make up by Quis
Rentals: Seventh Heaven
Gown: Emily Riggs Bridal
Jewelry: Mood & Muse
Model & Actress: Cast Images