The Face Of Silence
Light waves hug gently the dipping cliff as if it was telling them what happens on its back.
On its top, too, affection is exchanged by a man and his beautiful bride.
Loneliness becomes togetherness, craggy rocks become a soft bed and silence becomes the cry for unlimited freedom.
These fantastic pictures shot by Orange Photographie were taken at the breathtaking Forage & Fern Workshop with Magnolia Rouge at California´s impressive north coast.
To create this harmonic concept once again Carrie Moe of Type A Society proofed her sense for aesthetics and designed unique scenes for the participating photographers.
Special highlights were the glamorous robe by Stephen Lewis Designs, a simple yet elegant table for twoe and a specially for this shooting handcrafted wooden bench which bridged land and sea perfectly.
Thanks to stylist Carrie Moe colors and shapes combined with ribbons, jewelry and stationery melted so easily with the landscape like they had never been apart.
The pictures shot by the photographers Samantha of Orange Photographie let us hear the silence, see the beauty and feel the sand under our feet…
Text: Marina Jenewein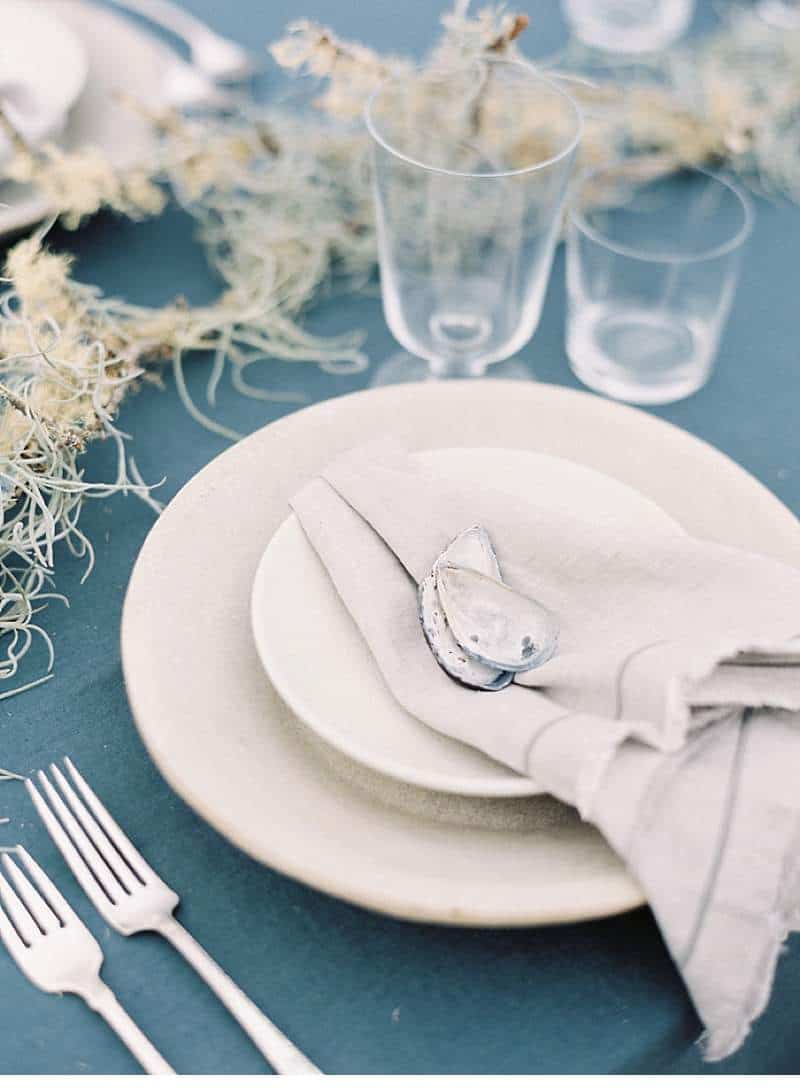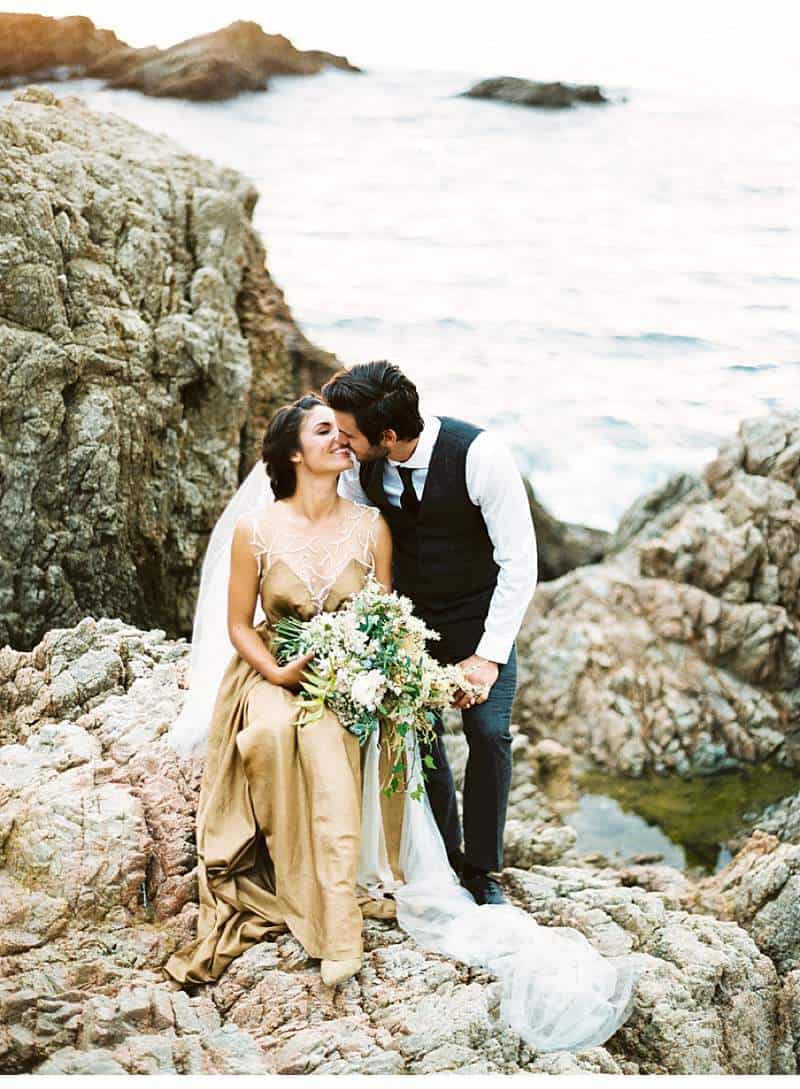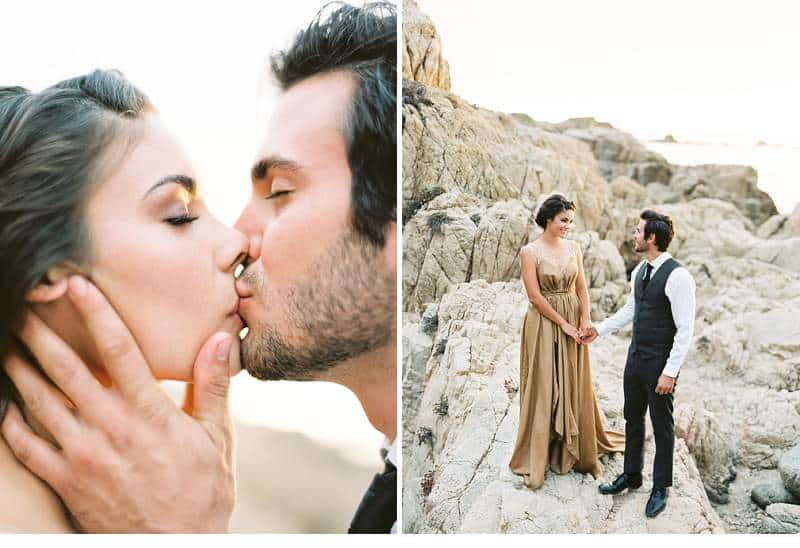 PHOTOGRAPHY: Orange Photographie
FORAGE & FERN WORKSHOP: with Magnolia Rouge 
PHOTOGRAPHY TUTOR: Tec Petaja
STYLING: Type A Society 
HAIR + MAKE-UP: Jess Wilcox 
FLORALS: Ponderosa & Thyme 
CINEMATOGRAPHY: Anna Lord 
ASSISTANT: Jon Cu 
COUTURE HANDMADE GOWN: Stephen Lewis Designs
VEIL: Girls with a serious dream
RIBBON: Silk and Willow
PAPER GOODS: Boho Ink
RING + EARRINGS: Trumpet & Horn
HEADPIECE: Melinda Rose Design
CUSTOM HANDMADE BENCH: Metcalf Woodworks 
MODELS: Charles and Caina from Scout Model Agency