Brienne and Adam – A Failed Elopement
We smell rosemary branches and olive trees while the sun shines golden over the meaningful mansion. Palms rise idyllically up to the sky, while ivy and rosebushes grow around ancient stone walls.
Spanish flair, Mediterranean atmosphere, Castilian easiness – Marjorca´s little town Deià makes hearts leap for joy. Yet for the bridal couple Brienne and Adam from Los Angeles this place has a very special meaning.
This is where they once spent an unforgettable day at the house of Adam´s favorite late author Robert Grave. Back then nobody anticipated they would soon return as the first couple ever to get married in this very house – which is now a museum.
They started planning a big wedding in Santa Fe but ended up thinking about a romantic elopement on Majorca, where they could walk down memory lane together.
To ease their conscience Brienne and Adam told their families and closest friends about their plan to get married so far away. What the couple didn´t expect: all of them decided immediately to join them to celebrate together. So their "elopement" plan turned into a party of 26 people traveling half way across the World to a tiny town off the Coast of Spain.
Deià itself was inspiration and decoration enough so all Brianne and Adam did was adding elements like olives, eucalyptus, and lemons to the locations to bring some continuity. They also expressed their passion for details and music in the form of self-composed songs and hand-made headpieces for all female guests.
Pure harmony and love united Adam, Brienne and their guests who travelled half way across the world from the U.S. to join these two love birds on one of their most beautiful days.
Text and Translation: Marina Jenewein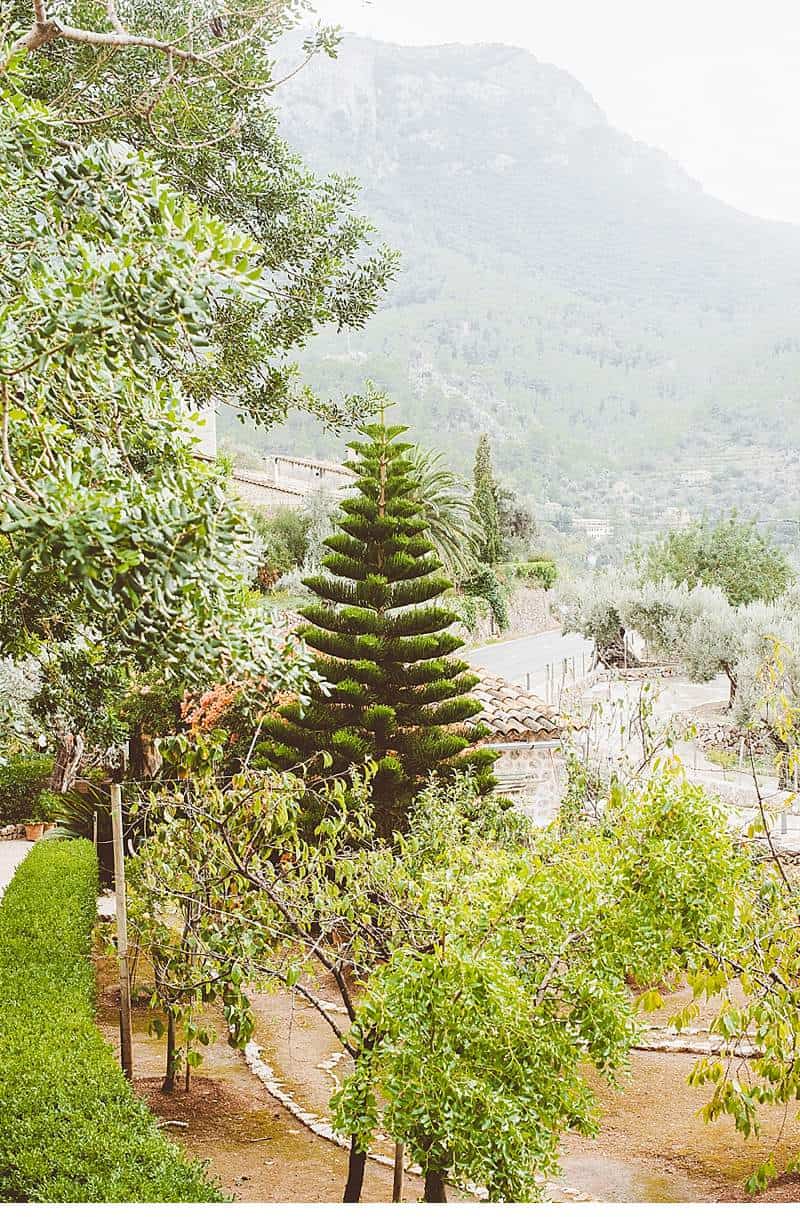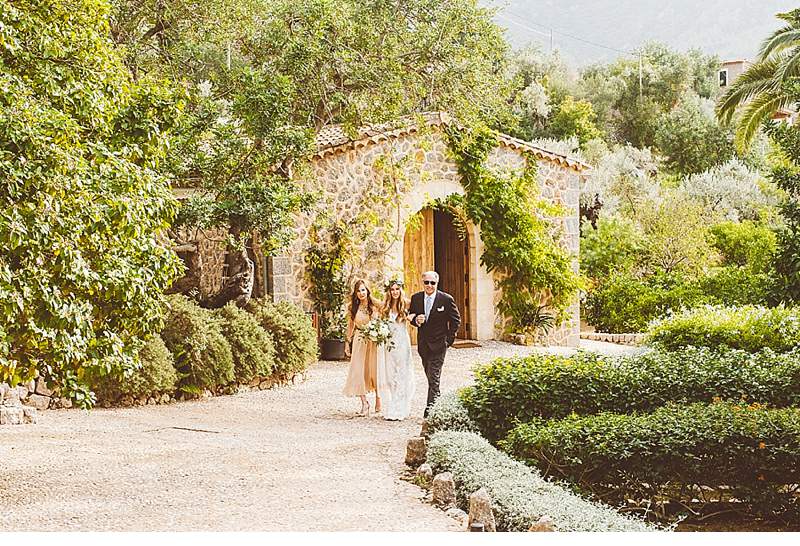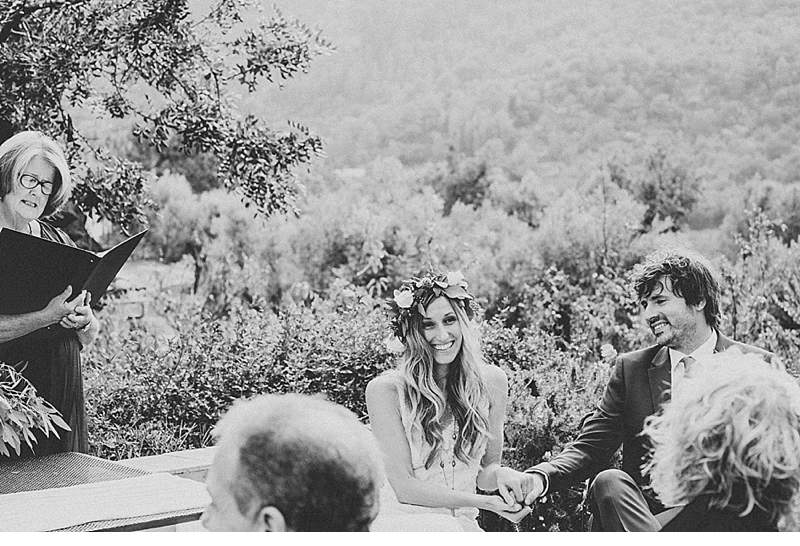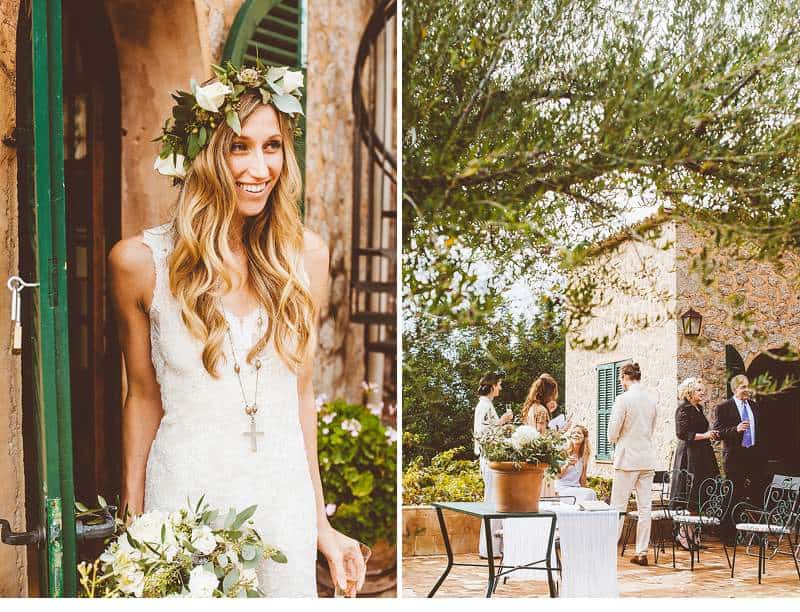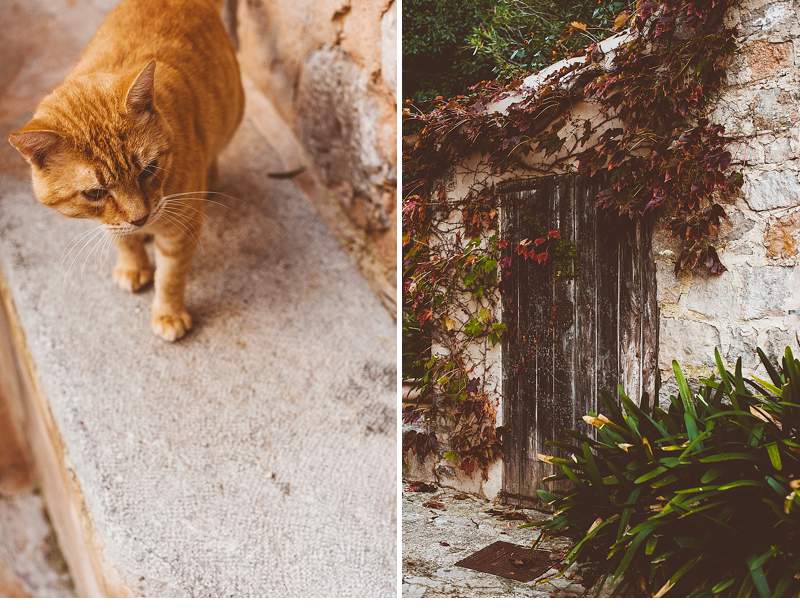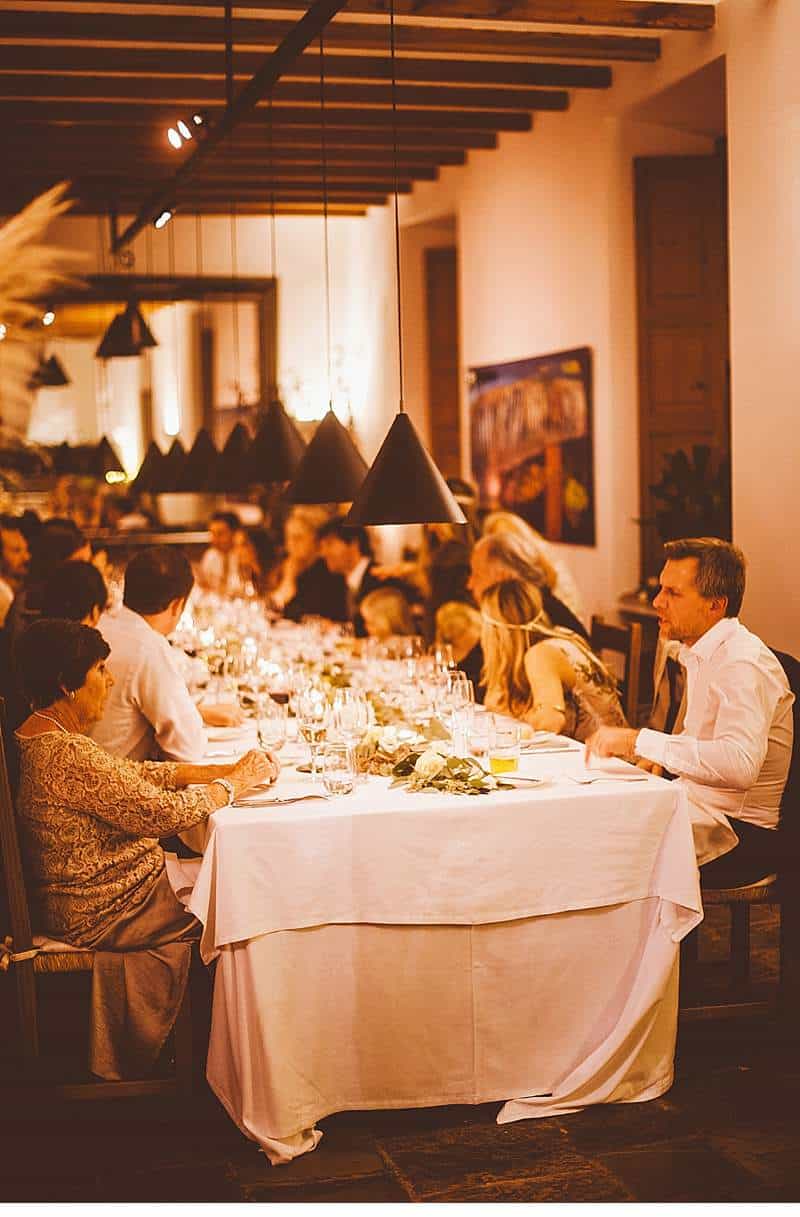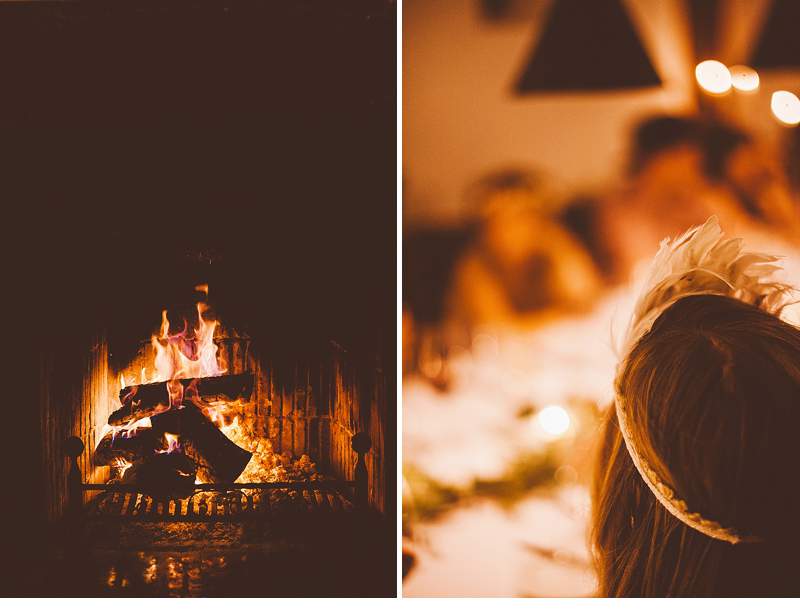 FOTOGRAFIE: Katinka Stone
LOCATION ZEREMONIE: The Robert Graves Estate
LOCATION FEIER + CATERING: Ca's Xorc
BRAUTKLEID: Shareen Vintage
HAARSCHMUCK: 2 Federdesigns von Fools Gold Daughter
HAARE + MAKE-UP: Laura Gisbert
UNTERWÄSCHE: Free People Intimates
FLORIST + BLUMENHAARKRANZ: Joanna Walton Flowers
OUTFIT BRÄUTIGAM: The Kooples
FLOWER GIRLS: I Love Gorgeous