Britt and Sam – 
when dreams come true…
At the age of ten, little Britt discovered Pierre´s Restaurant at the beach of Islamorada in Florida and knew since then that this was going to be her wedding location. And this dream was about to come true…
Britt truly picked the most beautiful place for her and Sam to celebrate the beginning of the rest of their lives. During the ceremony their guests were seated on comfy white pieces of lounge furniture, the aisle was bounded by lanterns and decorated with white orchids.
Her bridesmaids stood barefoot in file holding beautiful bouquets on seashells in their hands. The moment when the bride walked towards her groom accompanied by her parents took Sams breath away. She looked stunning in her seaweed-colored dress, peppered with crystals and which was so hard to find.
Their two Chihuahuas were bringing the rings to the altar and the gorgeous little kids sprinkling the aisle with colored starfish were so sweet to look at.
The restaurant, that´s built in colonial-style is now decorated with items from the beach, added with roots, colorful flowers, aloe vera and candles that light up the tables.
The jolly atmosphere comes automatically because of the Moroccan water pipes and fire-dances that are parts of Sams heritage. Everybody was partying a lot and celebrating until the next morning like in the fairytales of 1001 night.
KT Merry truly is an impressive artist – this magical wedding is a heavenly pleasure of pictures and makes us feel like floating on seventh heaven.
Translation: Marina Jenewein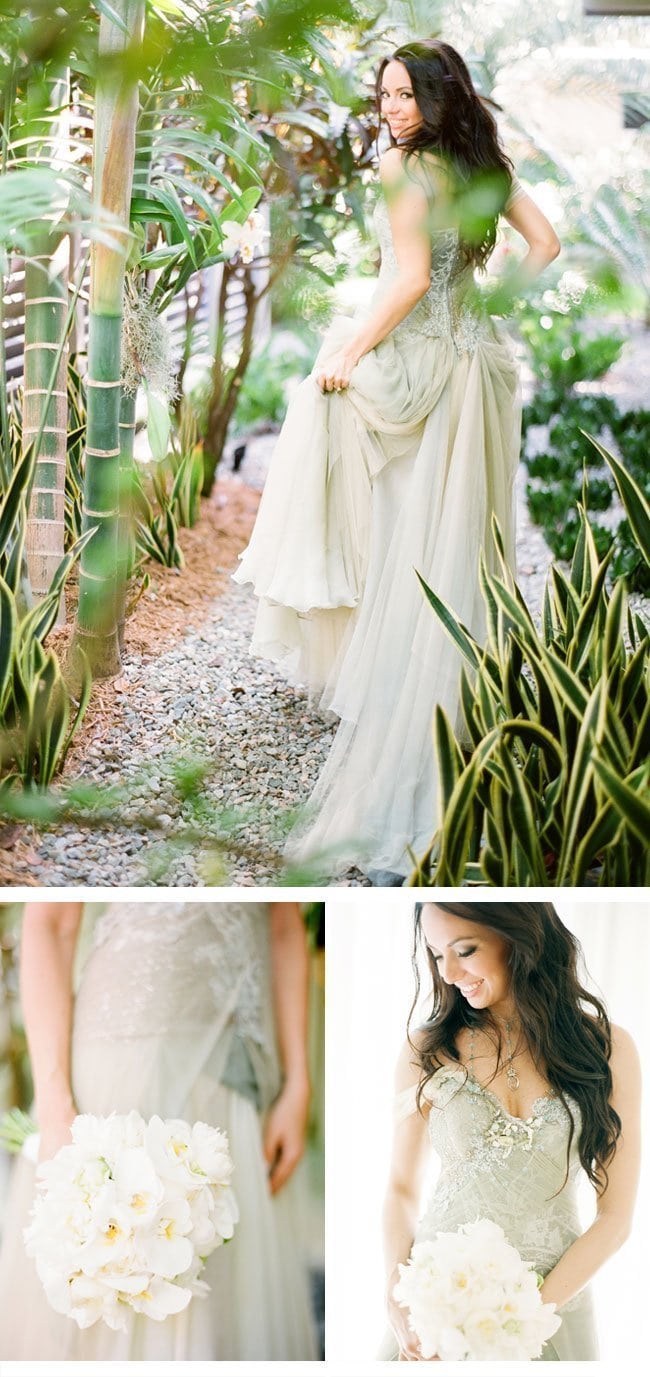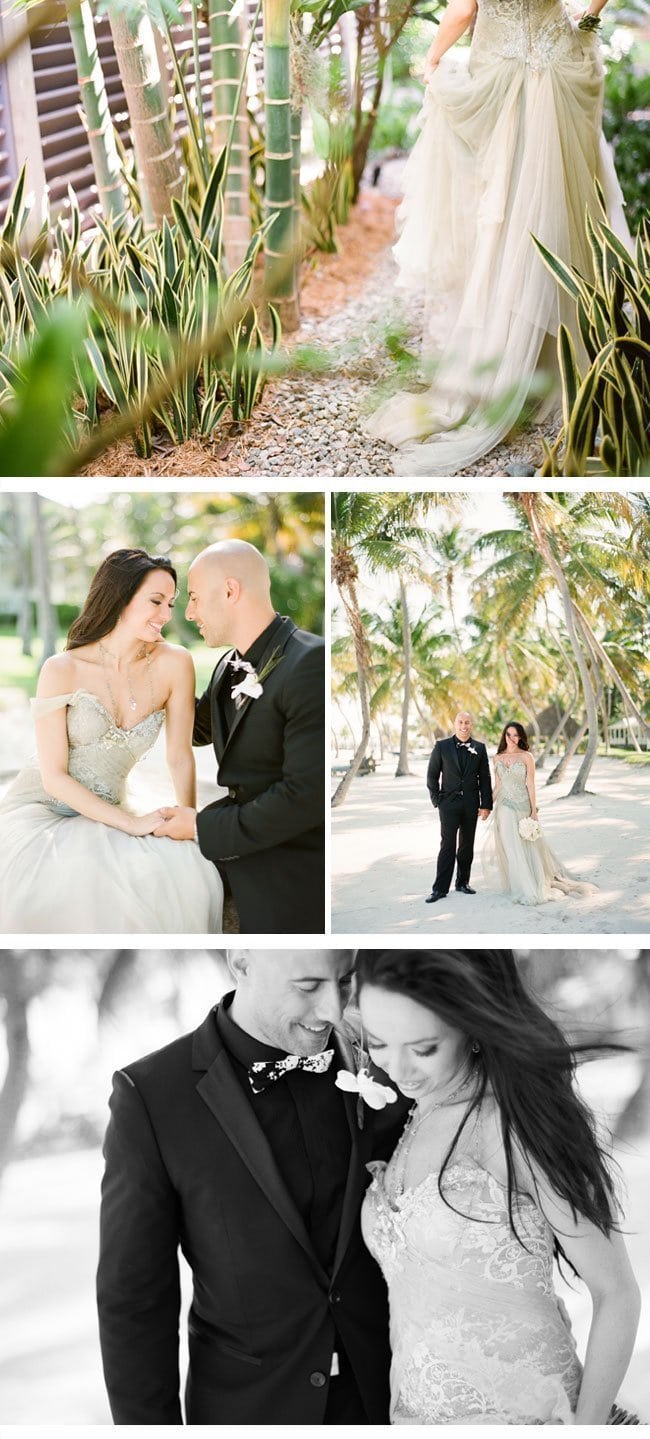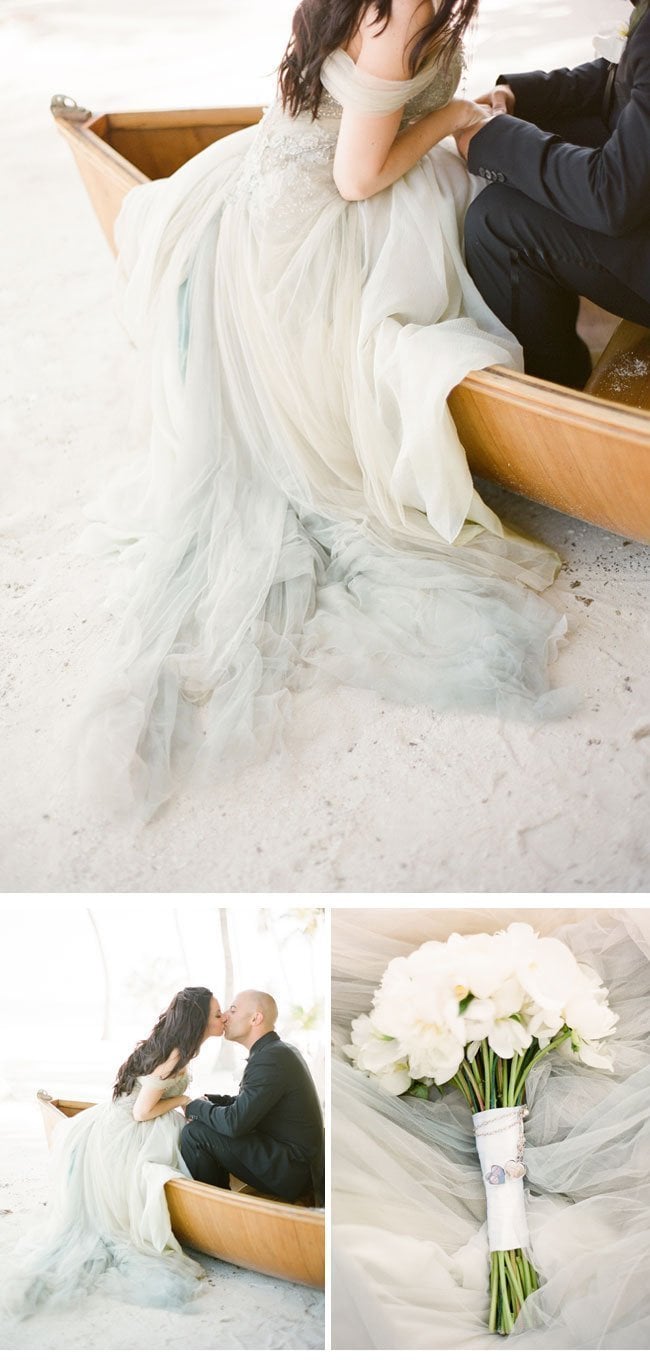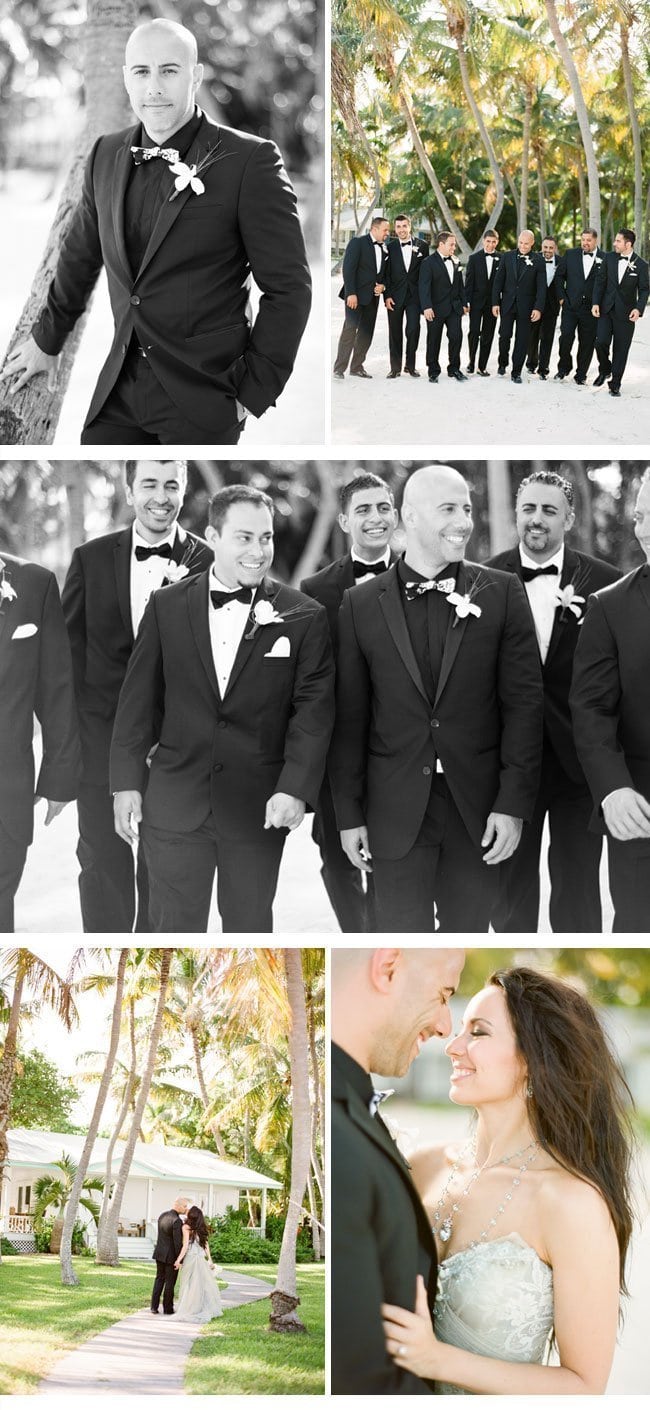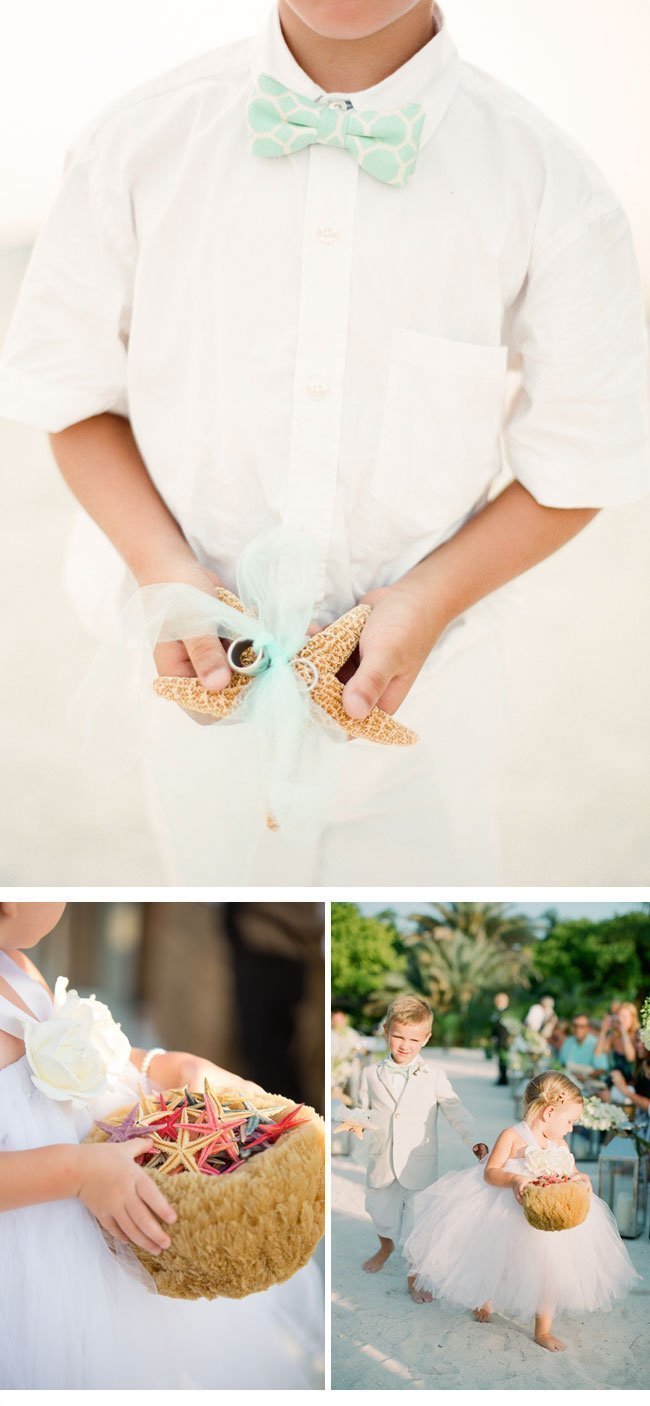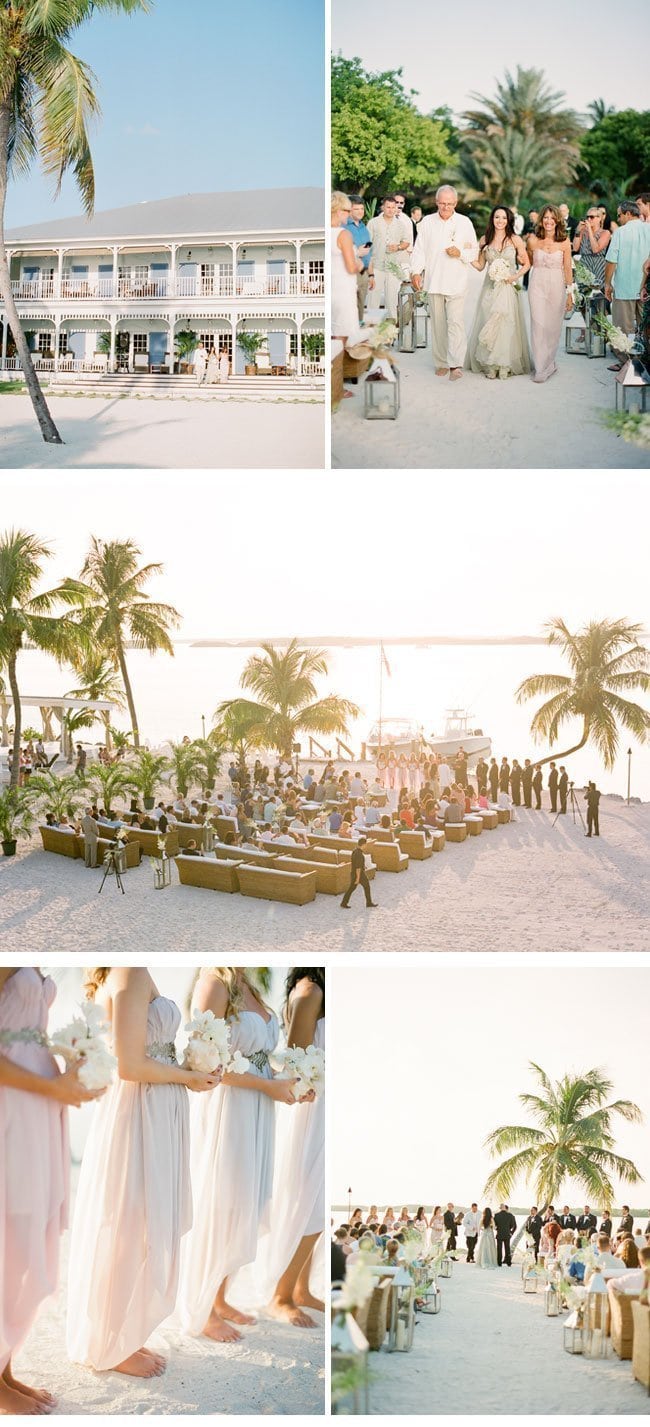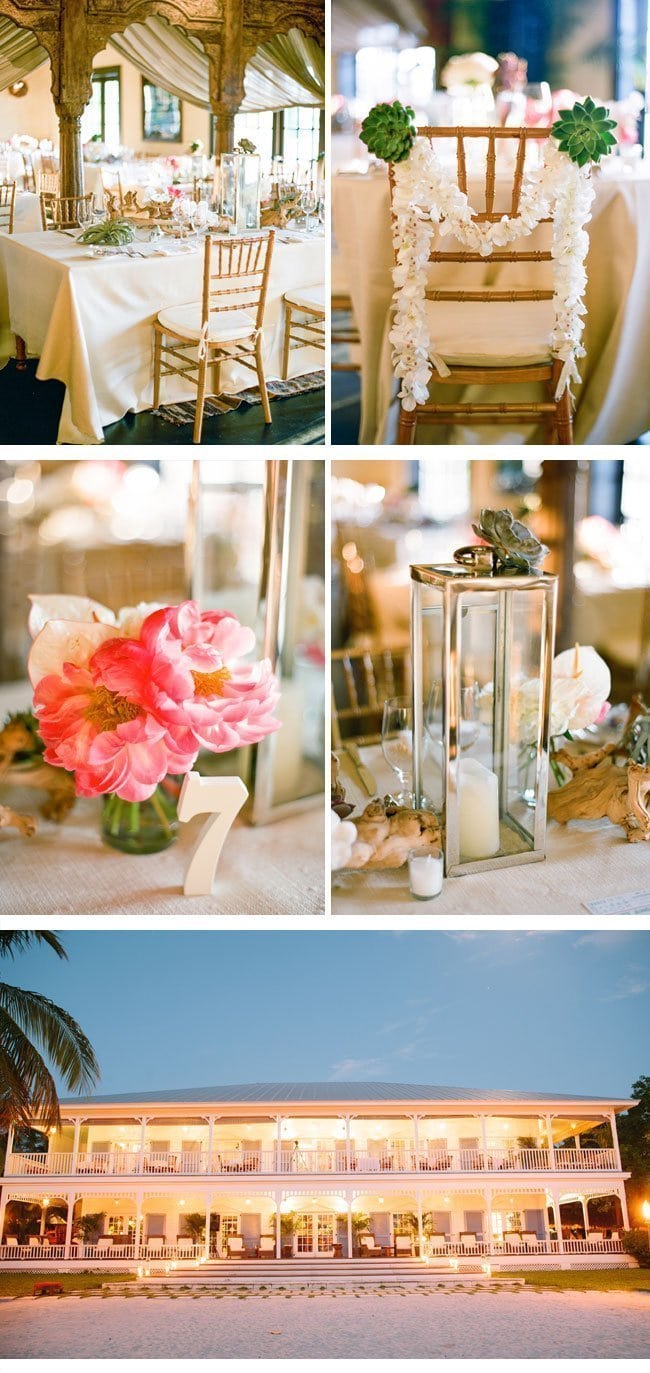 FOTOGRAFIE: KT Merry
LOCATION: Pierre's, Islamorada
DEKORATION: Parrish Designs, Caidal Events
BRAUTKLEID: Trash Couture via Les Habitudes
BRAUTSCHUHE: Jimmy Choo
HALSKETTE: Les Habitudes
KLEIDER BRAUTJUNGFERN: Amoursans Anguish (Etsy)
MORGENMÄNTEL: Pretty Plum Sugar
MAKE-UP: Ana Baidet
HAARE: Blu Bamboo
SMOKING BRÄUTIGAM: Hugo Boss
SMOKING TRAUZEUGEN: Vera Wang
PAPETERIE: Spark Stationery
KALLIGRAPHIE: Kathryn Murray
PROGRAMMHEFTE: Shine Wedding Invitations
TORTE: Croissants de France, Key West