Christmas Wonderland
Once again with this adorable Christmas shooting photographer Tanja Kibogo and decorator and florist Helene Gutjahr exceled themselves!
Among this wonderfully green ocean of needle beams they created atmospherical impressions in the classic Christmas colors red, green and white.
The smitten couple enjoys the reflective-harmonical atmosphere and exchanges presents under the prettily decorated Christmas tree.
Not only fits the gorgeous Christmas tree decoration perfectly into the color-concept, it also picks up the playful but rustic and natural theme with the carved deer and the crocheted ice crystals.
Helene Gutjahr and Tanja Kibogo really thought everything through – the fabrics, the dinnerware, the Christmas bakings and hot drinks and even the furniture and accessories created an amazing setting styled to perfection.
Thanks to their lovely inspirations and the expressive pictures shot by Kibogo Photography the dreamy tranquility and reflectiveness of this special time of the year will be preserved a little longer this time…
Translation: Marina Jenewein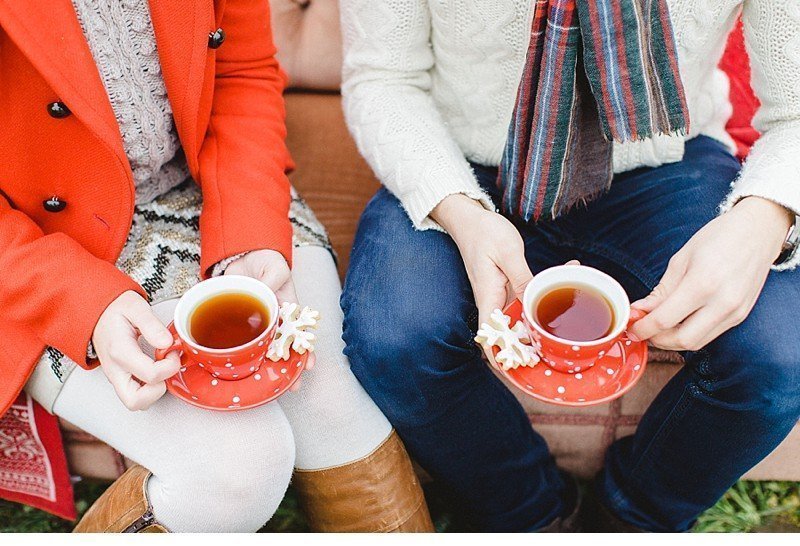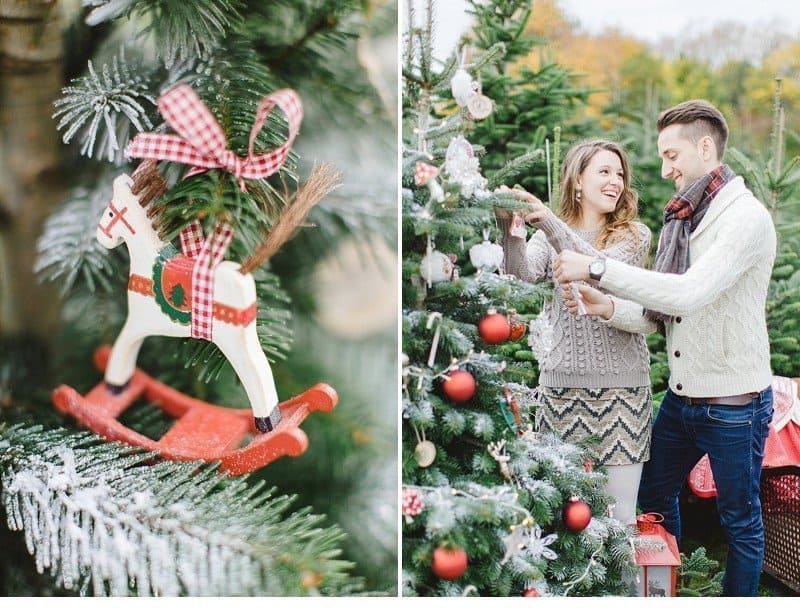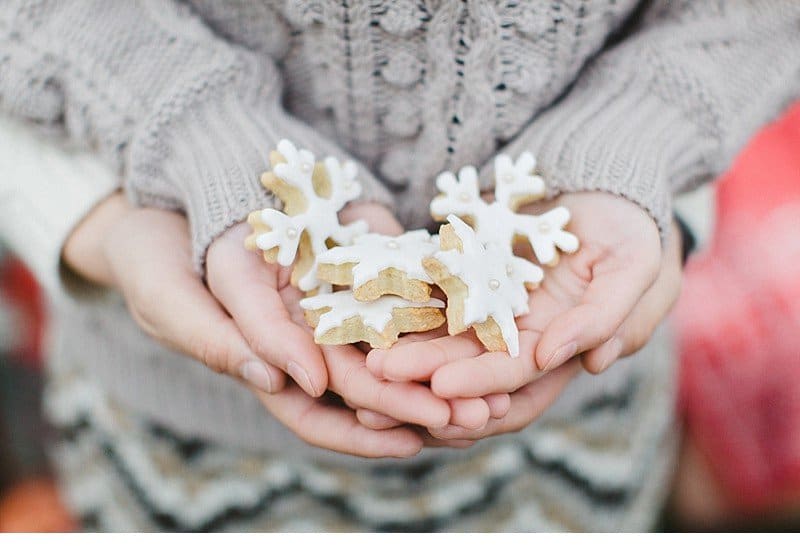 PHOTOGRAPHY: Kibogo Photography
STYLING & DESIGN: Helene Gutjahr Decoration
HAIR & MAKE-UP: Natalia Kramer
CAKE: Lilli Fritz
HER SCARF & CARDIGAN: TK Maxx
HIS CARDIGAN: Mango
RED COAT: Zara
HEADBAND: H&M