Country Wedding
We are totally amazed by the idea of country styled weddings!
An old barn on an idyllically situated farm decorated with natural decoration items combined with a beautiful country-cake and a wonderfully arranged bridal bouquet – amazing how much this wedding reflected the couples' love for nature and animals.
The bride wore a gorgeous gown with western boots and a brown leather belt and the grooms cool style fitted perfectly into the picture, too.
Even the horses were festively adorned with pretty wreaths and were an important part of this adorable ceremony.
With their heavenly wedding inspirations the photographers Angelika and Artur from Die Hochzeitsfotografen sweetened up our day – and don't miss the impressive video at the end also shot by the talented artists! LOVE, LOVE, LOVE….
Translation: Marina Jenewein
Country Shooting from Die Hochzeitsfotografen on Vimeo.
FOTOGRAFIE UND VIDEOGRAFIE: Die Hochzeitsfotografen – Angelika + Artur
BRAUTKLEID: Cymbeline
OUTFIT BRÄUTIGAM: Privat
HAARE + MAKE-UP: Brautstyling by Melanie Weber
HEADPIECES: Anoushka Headpieces
BRAUTSTRAUSS: Stil(l)leben – Blumenarrangements mit Stil
TORTE: Suess und Salzig
CAKE TOPPER: Papierhimmel
PAPETERIE: Die Hochzeitsfotografen – Angelika + Artur
MARQUEE SIGN: Marquee Lights
CHALKBOARD: selfmade
Models: Eva & André
EMPFOHLEN IN UNSEREM SCHATZKISTCHEN: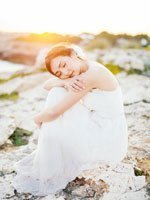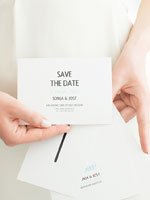 Die Hochzeitsfotografen Papierhimmel