Dreamlike time travel into Italy´s past…
With this overwhelming styled shoot wedding planner Stefania and Sylvie from My Italian Wedding Planner take us into a fabulous vintage-world from long time ago.
Among the Prosecco Hills outside of Vittorio, Italy, they got inspired by the fascinating charm of this noble villa and its captivating green house. Their creativity and passion for classy creations and photography finally turned this ambience into an amazing scenery.
The result is an extremely authentic and wonderfully romantic world of pictures. Thanks to their photography skills and the perfect view for details it invites us now to dream away the day.
It seems like time stands still inside the mansion – every little detail like frames, mirrors and pictures – even all the furniture like tables, chairs and dressers seem like they haven´t been moved for ages.
However it still spreads classy gracefulness and a playful charm which the three different dresses designed by Anna Fucà from Anna Fucà Atelier underline perfectly. Her handmade robes made of lace are simply cut but lovingly produced and let every bride appear like a tender and graceful princess.
The adorably decorated table for two with gorgeous vintage-details like lace doilies, crystall glasses and old apothecary jars becomes even more special if you look at the unique stationery of SHH Darling.
Their colors reflect perfetly harmonic within the whole table decoration, the floral arrangenments and the impressive light-atmosphere which picture artist Aljosa Videtic caught so stunningly on camera for us.
Lay back and let us take you into a world full of romance and grace…
Translation: Marina Jenewein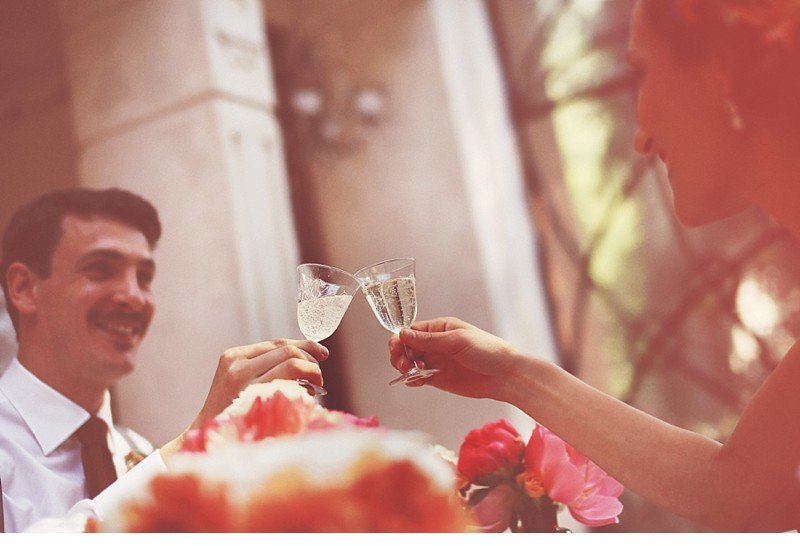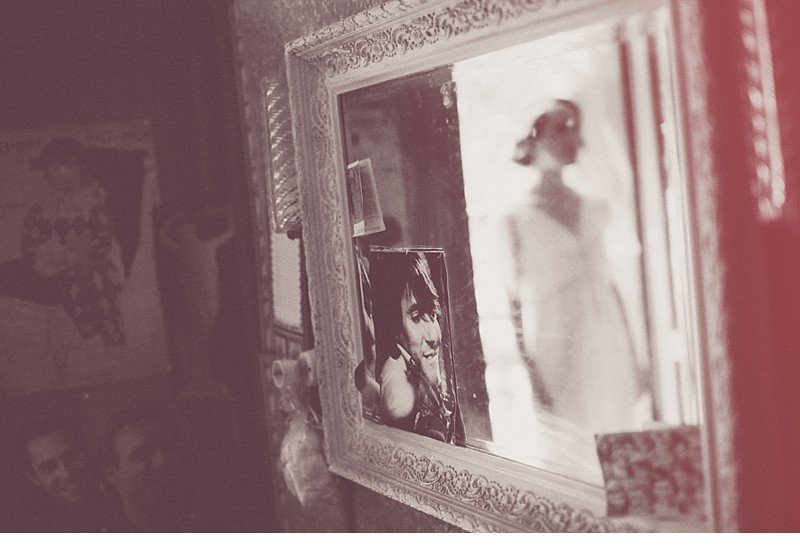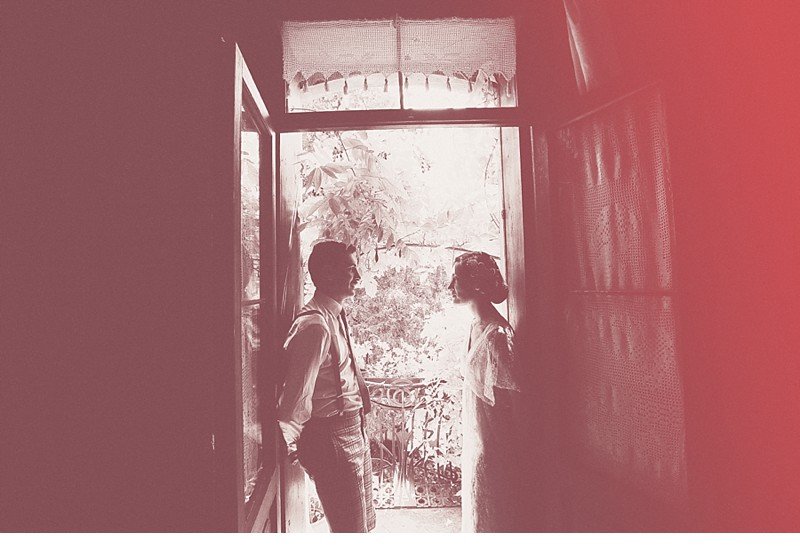 EVENT DESIGN AND PLANNING: Stefania & Sylvie at My Italian Wedding Planner
PHOTOGRAPHY: Aljosa Videtic
LOCATION: Private villa in the outskirts of Vittorio – Veneto, Italy
DRESSES: Anna Fucà Atelier
HAIRSTYLING AND MAKE-UP: Daniela Gava
STATIONERY: Shh My Darling
FLOWERS: Stefania, Sylvie and Enrico Travanut
MODELS: Marina and Riccardo