Dreamy journey across the romantic Provence
Do you want to visit the breathtaking landscape of the Provence with us today?
The poetic pictures shot by Feather and Stone take us to a stone house overgrown with flowers in the middle of some beautiful olive groves and amazing vine yards.
Time stands still, the air smells like rosemary, mint and thyme and we slide into a captivating world full of sensual beauty.
Once again Pearl and Sheena of Pearl & Godiva, the godesses of eventdesign, amaze us with a fantastic firework of inspirations. Every time their sense for aesthetics and their unique kind of creativity blows our minds. Among an ocean of lace and with romantic floral hair decoration the adorable bride enjoys the warming sunlight.
On an untouched clearing of a pine-forest, between apricot colored mirabelles, the designers arranged an old commode with self gathered flowers, a love letter with beautiful calligraphy and home-made figbread and a touch of lace.
Seth and Tenielle of Feather and Stone are probably two of the best wedding photographers in the world. It's a pleasure to present you this adorable world of pictures today. We gaze at this wonderful piece of art over and over and dream away the day…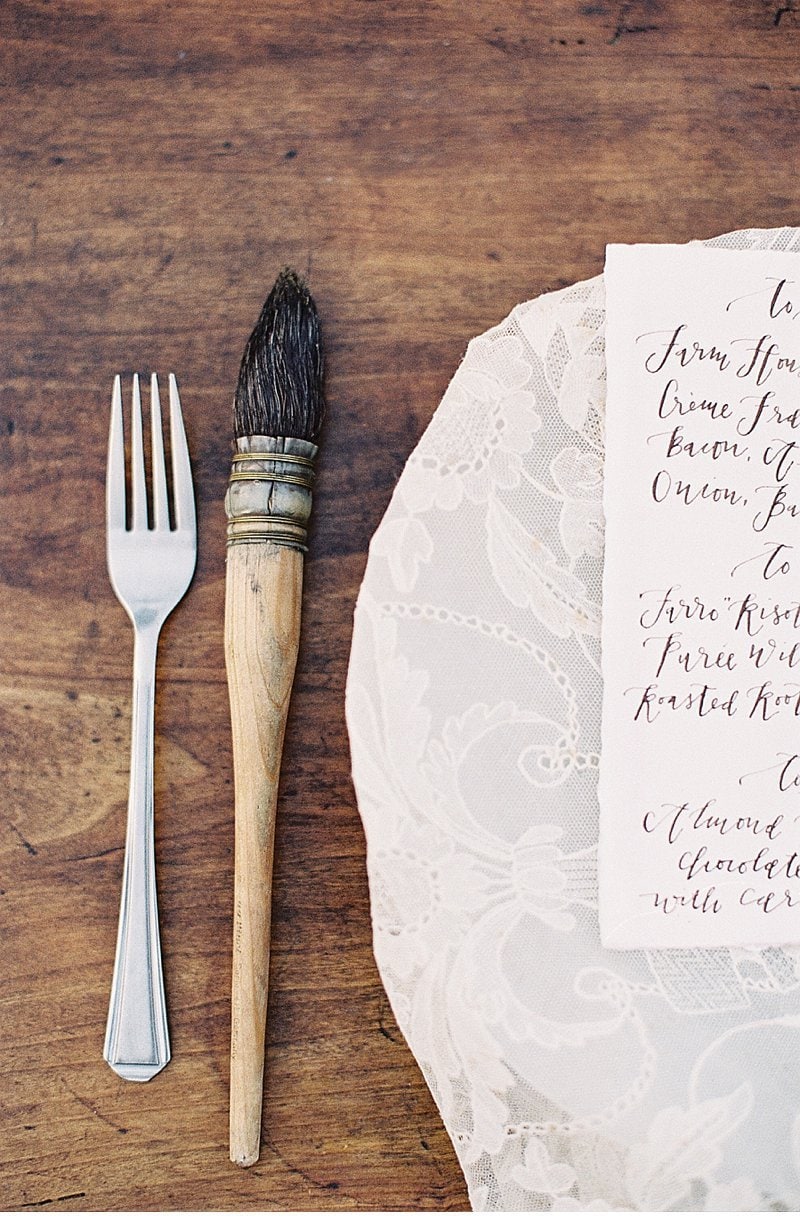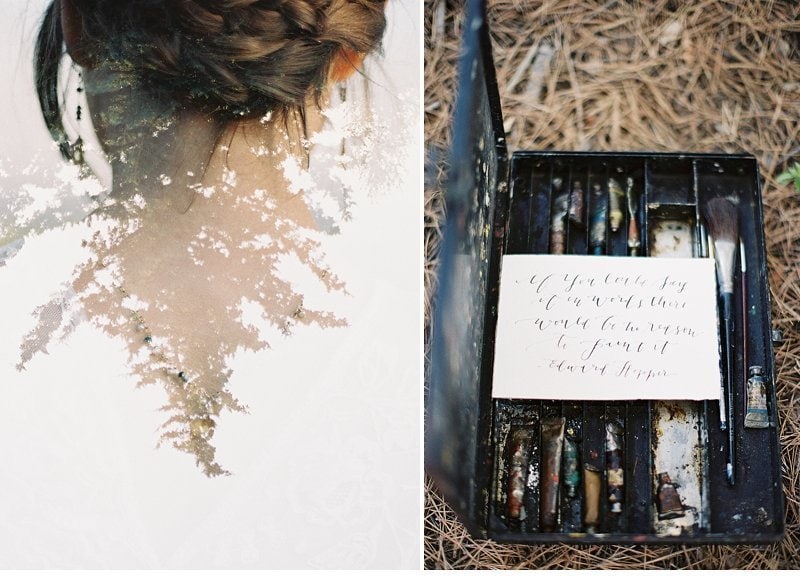 PHOTOGRAPHY: Feather & Stone
PRODUCTION, ART DIRECTION & STYLING: Pearl & Godiva
GOWNS: María Luisa Rabell & Lace Gowns and Veils sourced and customised by Pearl & Godiva
BESPOKE HEADPIECE: Opal & Owl
MAKE-UP: Ylva Langenskiold
STATIONARY AND CALLIGRAPHY: La Happy
FLORALS: Pearl & Godiva
JEWELLERY: Fleur
PROPS: Pearl & Godiva
LOCATION: : Le Gite Caramone
MODEL: Marion from Up Models France