Elfenkleid Bridal Dresses Collection 2015 – Dreamy Sensuality
The dresses designed by elfenkleid always know how to capture the beauty of big emotions.
Those feminine gowns with adorable details of highest finesse cause quite a stir and let every bride's heart skip a beat.
In their new collection the two designers Sandra Thaler and Annette Prechtl unite modern sensuality, timeless elegance and a touch of romance.
Sandra and Annette told us: "In our current designs we worked with – for us totally unusual – new fabrics like silkzibeline, duchesse and organza. We got inspired for these very complex and opulent dresses by the wedding of style icon Grace Kelly. It was quite challenging to combine opulence with our typical and noticeable easiness.
Besides we put another focus on artful back-cleavages in this collection.
Of course we also designed floating bridal dresses made of romantically playful lace combined with high-class silk-satin and silk-georgette that elfenkleid is known for. And we designed accessories like lace-jackets with gorgeous details which grant every dress different looks."
On Gran Canaria light-artist Roland Faistenberger captured magical detail-pictures of one of elfenkleids new dresses on camera and turned them into a poetic world of pictures.
Amazed by so much beauty we happily dream away the day…
Translation: Marina Jenewein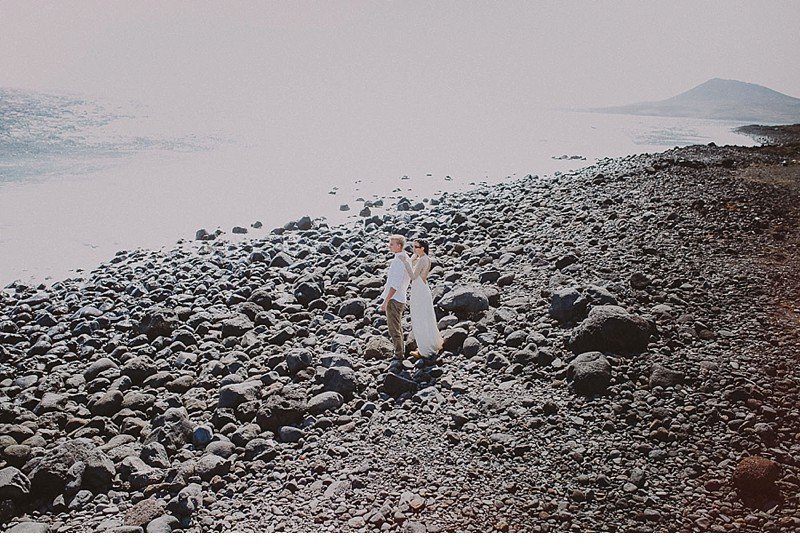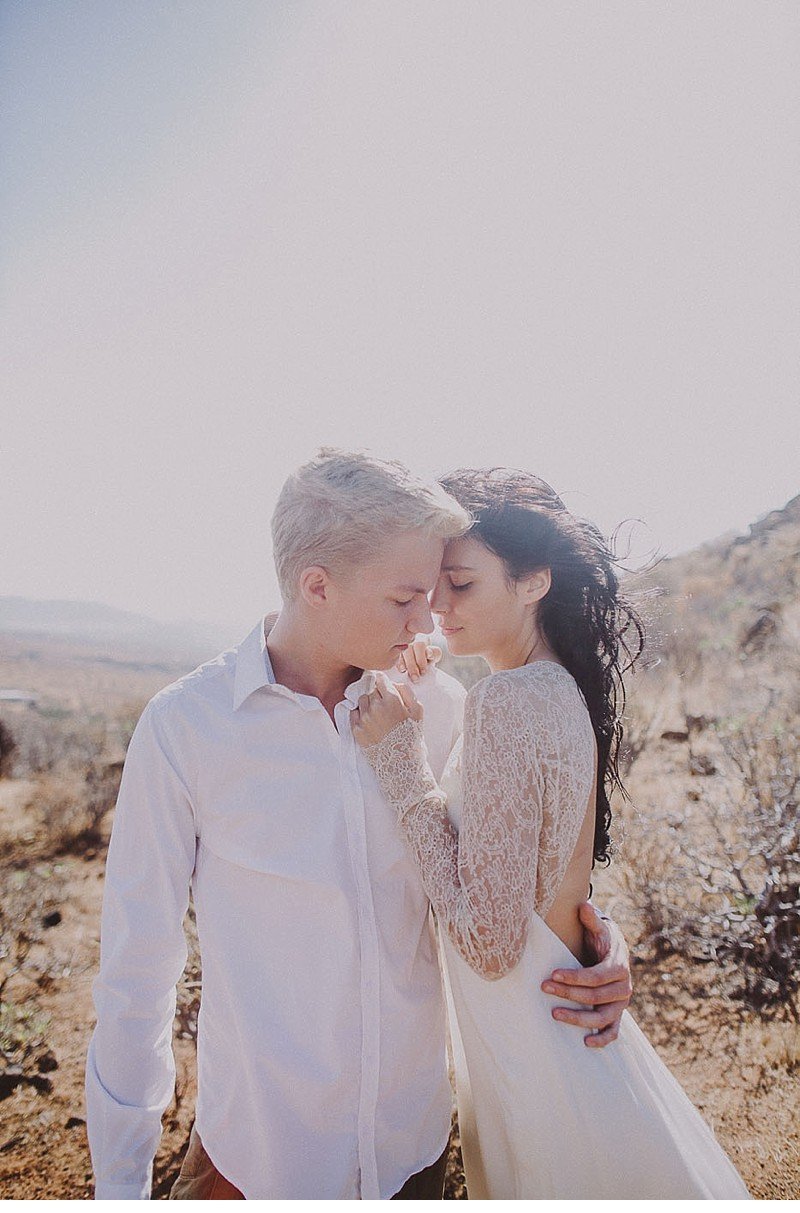 BRAUTKLEIDER: elfenkleid
FOTOGRAFIE: Roland Faistenberger
MODELS: Sara + Dennis von Glamour Models Canarias