Enchanted Atelier by Liv Hart – EstHetic Bridal accessories 2015
The accessories designed by the artist Liv Hart spread pure and sensual beauty.
For her new collection 2015 Liv Hart got inspired by gold tones, vintage jewelry and floral details.
Handicraft and her sense for style and elegance characterize the impressive designer whose talent makes us speechless.
Every single piece of her models is perfect like a moment of luck and seduces us with alluring details. Brides who wear this hair decoration will cause senstations and leave permanent impressions.
Combined with dreamlike robes designed by Samuelle Couture the art of Liv Hart becomes an expression for unsophisticated romance and turnes into a blast of emotions.
The incomparable Laura Gordon puts all the lovely accessoires from Enchanted Atelier by Liv Hart with magical pictures in its true light – it´s amazing!
Translation: Marina Jenewein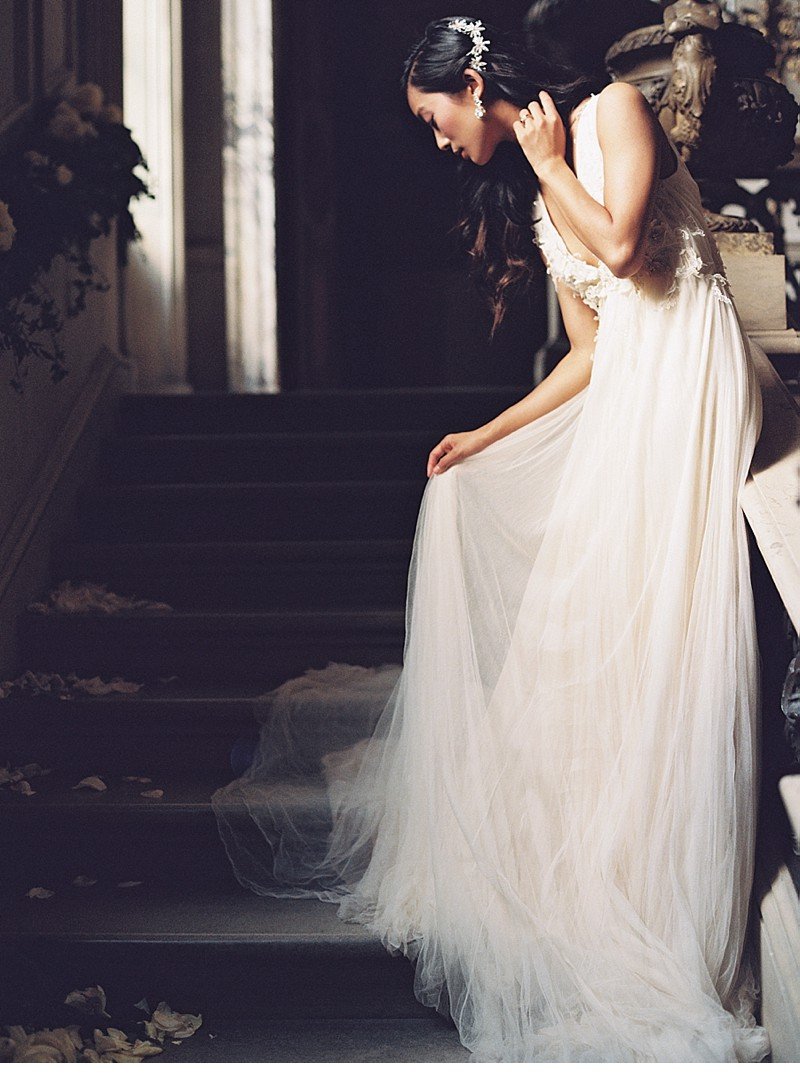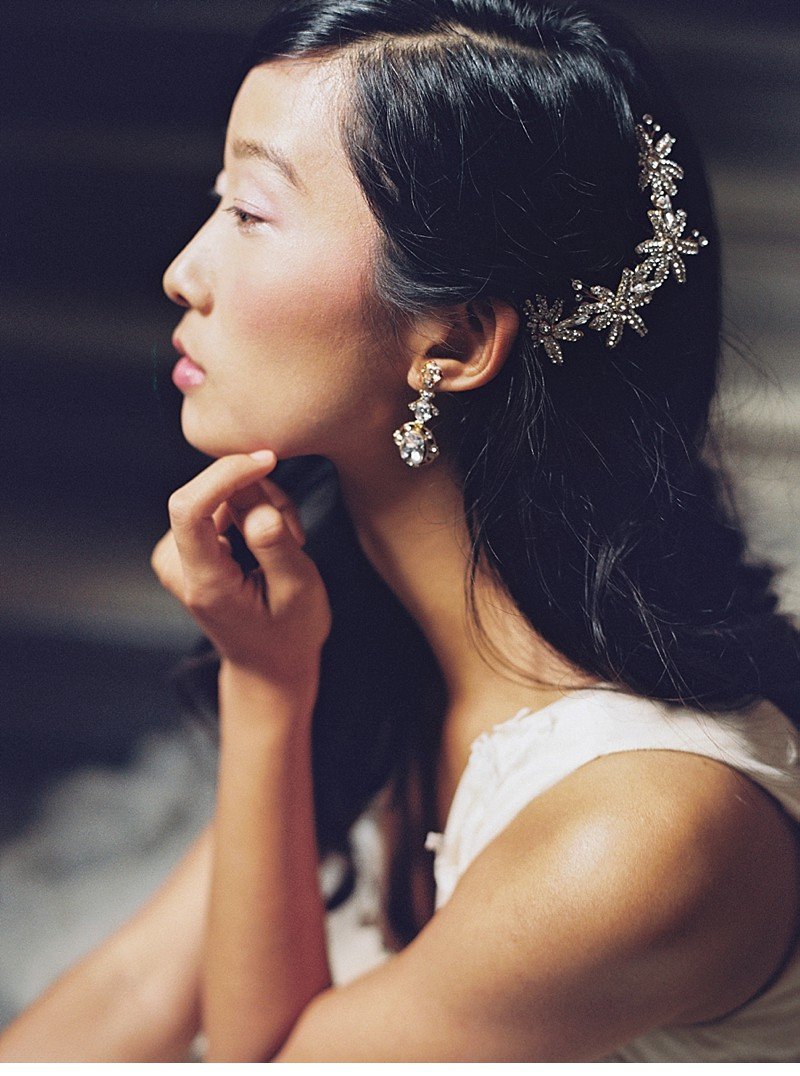 HEADPIECES, ACCESSOIRES, VEILS: Enchanted Atelier by Liv Hart
FLORAL CROWNS: June Hart
PHOTOGRAPHY: Laura Gordon Photography
FASHION STYLIST: Annie Cavallo
EVENT STYLISTS: WIT Weddings
GOWNS: Samuelle Couture
MAKE-UP ARTIST: Carl Ray Makeup Artist
HAIR STYLIST: Kelly Hopkins 1213 Hair Studio
CAKE DESIGN: Maggie Austin Cake
PAPER DESIGN: Erika Jack
FLORAL DESIGN: Sidra Forman
LOCATION: Anderson House-Society of Cincinnati
MODEL: Victoria Chang from T.H.E Agency