Enchanted Atelier by Liv Hart – FINE ART Headpieces
Liv Hart from Enchanted Atelier designs her adorable bridal accessories with a distinctive sense for beauty and art as well as her impressive manual talent.
Every single detail of her current autumn/winter collection 2015 shows highest finesse. And every single piece is unique, created with lots of love and causes sensations.
From Liv Hart at Enchanted Atelier: "Effortless, poetic, and ethereal was the tone of Part II of our headpiece and accessory collection shoot. I love all of the poetic moments that the team created.
It is as if each image draws you in with a story to tell. I love the tones of the fall. I usually see the secret garden tone in spring garden themed shoots but I loved the idea of the warm autumnal tones, the beauty of fallen leaves, and an enchanting fall garden.
This collection is created with beautifully crafted lace with gold thread detail from famed French lace house Sophie Hallette, sparkling Swarovski crystal, and elegantly designed metalwork."
Picture poet Laura Gordon put all these precious headpieces and accessories into the right light and caught them on breathtaking photos for us.
Translation: Marina Jenewein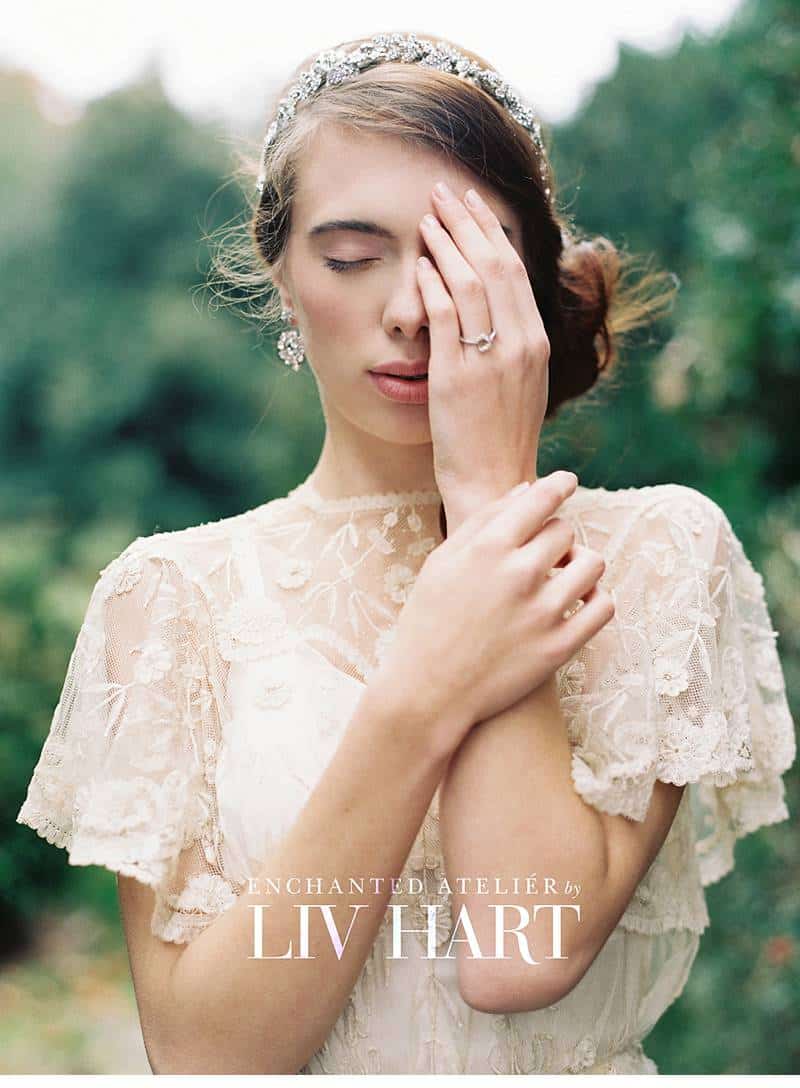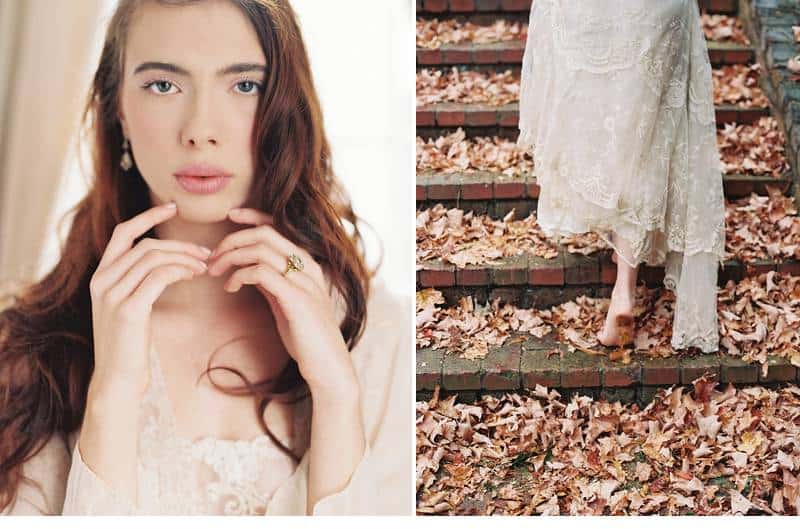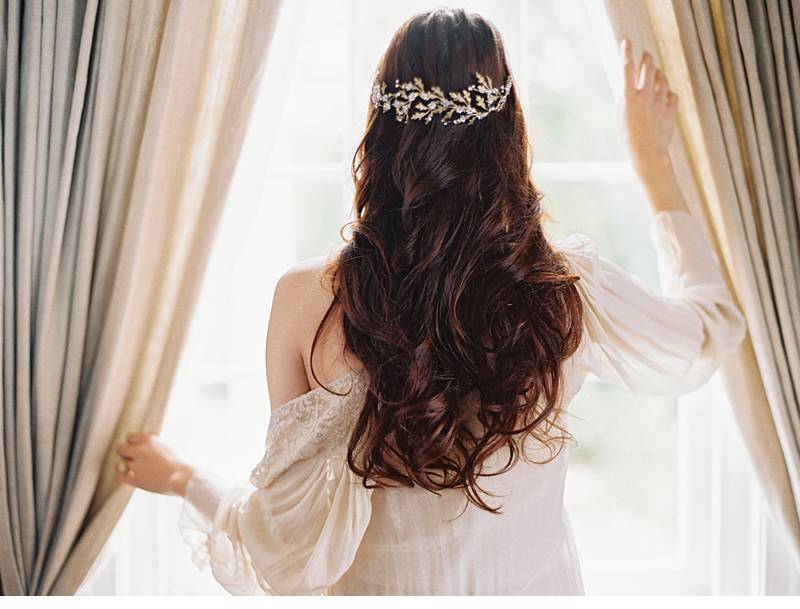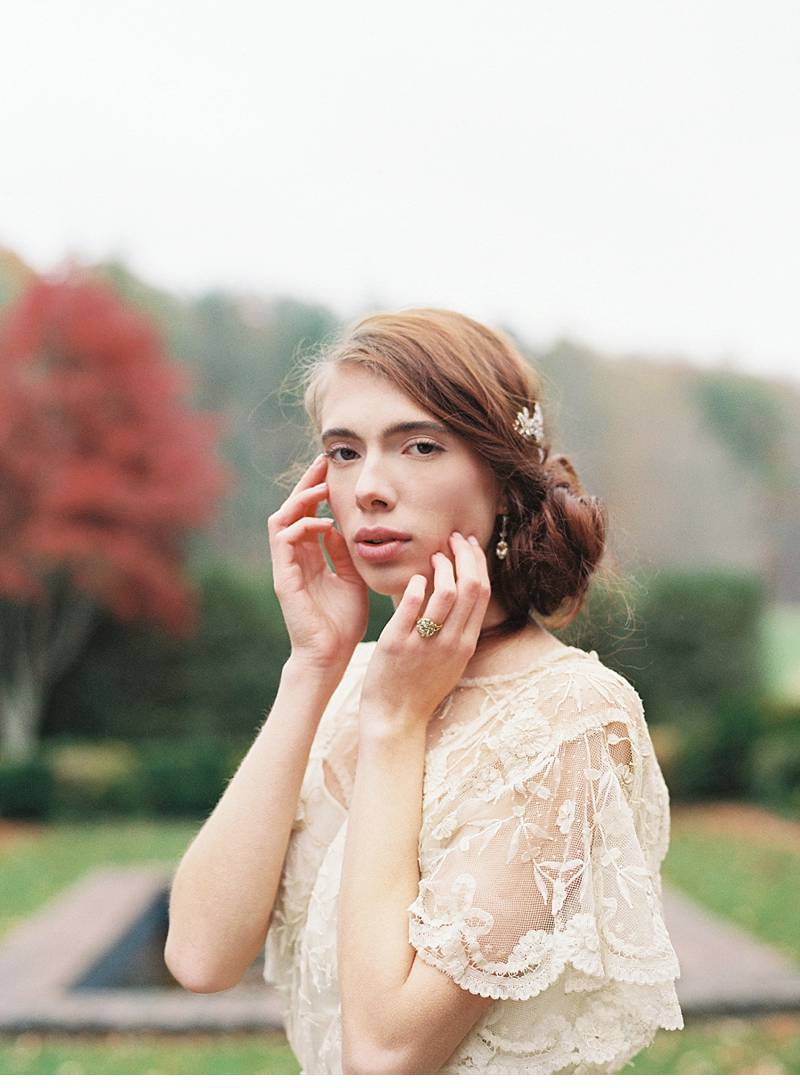 HEADPIECES AND ACCESSOIRES: Liv Hart for Sophie Hallette and Enchanted Atelier by Liv Hart
PHOTOGRAPHY: Laura Gordon Photography
LOCATION: Verulam Farms
GOWNS: Gossamer Vintage
MAKE-UP ARTIST: Carl Ray
RINGS: Trumpet & Horn
MODEL: Dorian Maris