Enchanting Elopement Session in Florence
Be ready to be enchanted, as this elopement session in Florence is full of historical backdrops, stunning motifs and emotional moments between the bride and groom.
From a distance it looks like a delicate veil trying to hide the mystery of the historic city, but underneath it colors could not shine brighter, architecture could not be more imposing and said mystery could not be more beautiful.
An elegant couple of Asian descent seizes the magnificent Palazzo Galli Tassi to wed between ancient sculptures and flickering candles, the loneliness of the past and the silence of the present.
Today, photographer Jenny Tong, who is still deeply impressed by this shoot, delights us with these spectacular pictures: "This elopement shoot was very special to me as it was taken inside Palazzo Galli Tassi – a 16th century palace in the heart of Florence, a place that is full of charm and history."
Luckily, an artist like her does not have to search for inspiration very long in a city like this, as she told us: "Historic frescoes, ornate molding, high ceilings, and other period details combine with minimalist art interior that did indeed inspire us."
Speaking of minimalist art, did you immediately fall in love with the stunning Carolina Herrera wedding dress as we did? Simple and elegant with that certain something, it transformed the young bride into a graceful princess.
A princess who leaves the palace with her prince to let this special day come to an end just outside the city in togetherness. "After spending an afternoon in this historical building, we head to the amazing Villa La Vedetta where we can overlook the whole view of the gorgeous Cathedral of Santa Maria dei Fiori."
Jenny Tong has captured this memorable view and so many more emotionally charged moments and put them together for us in her gallery.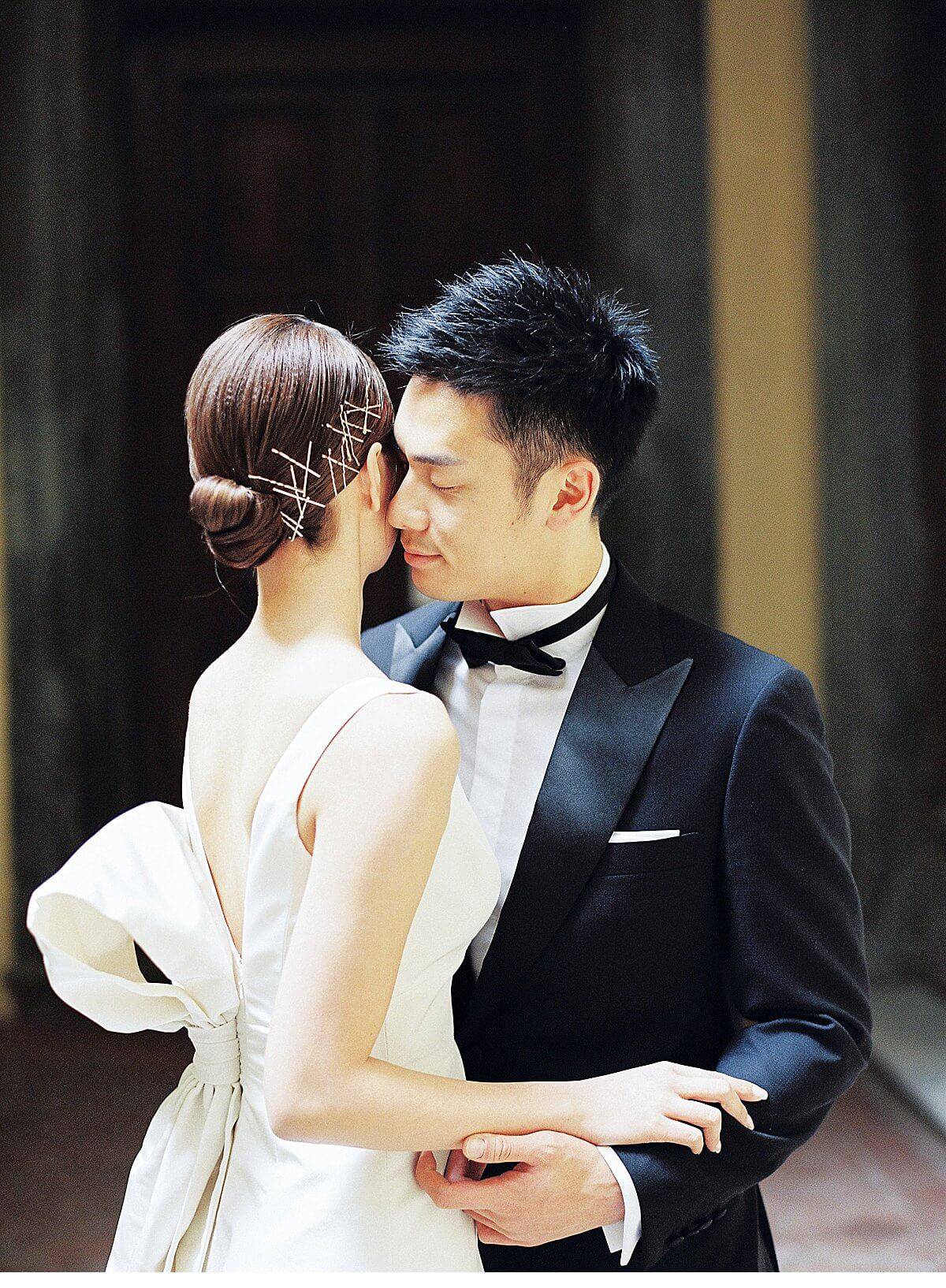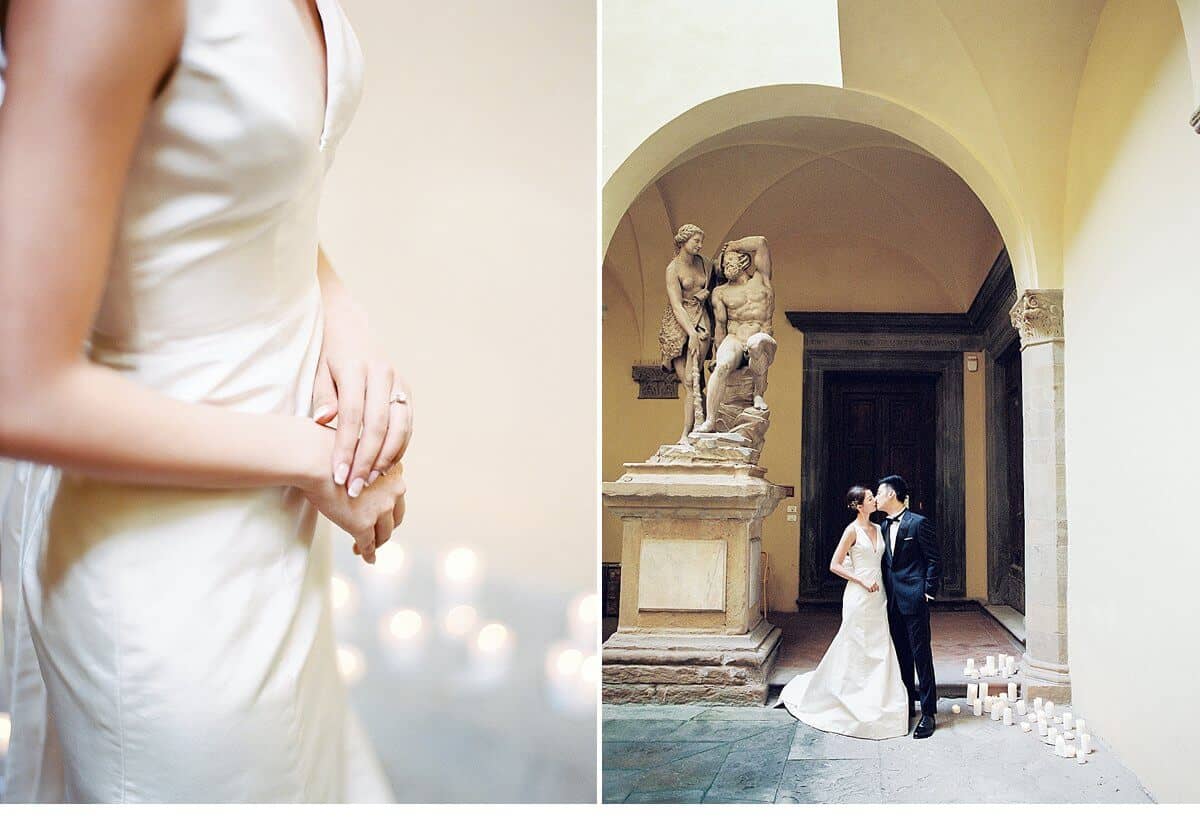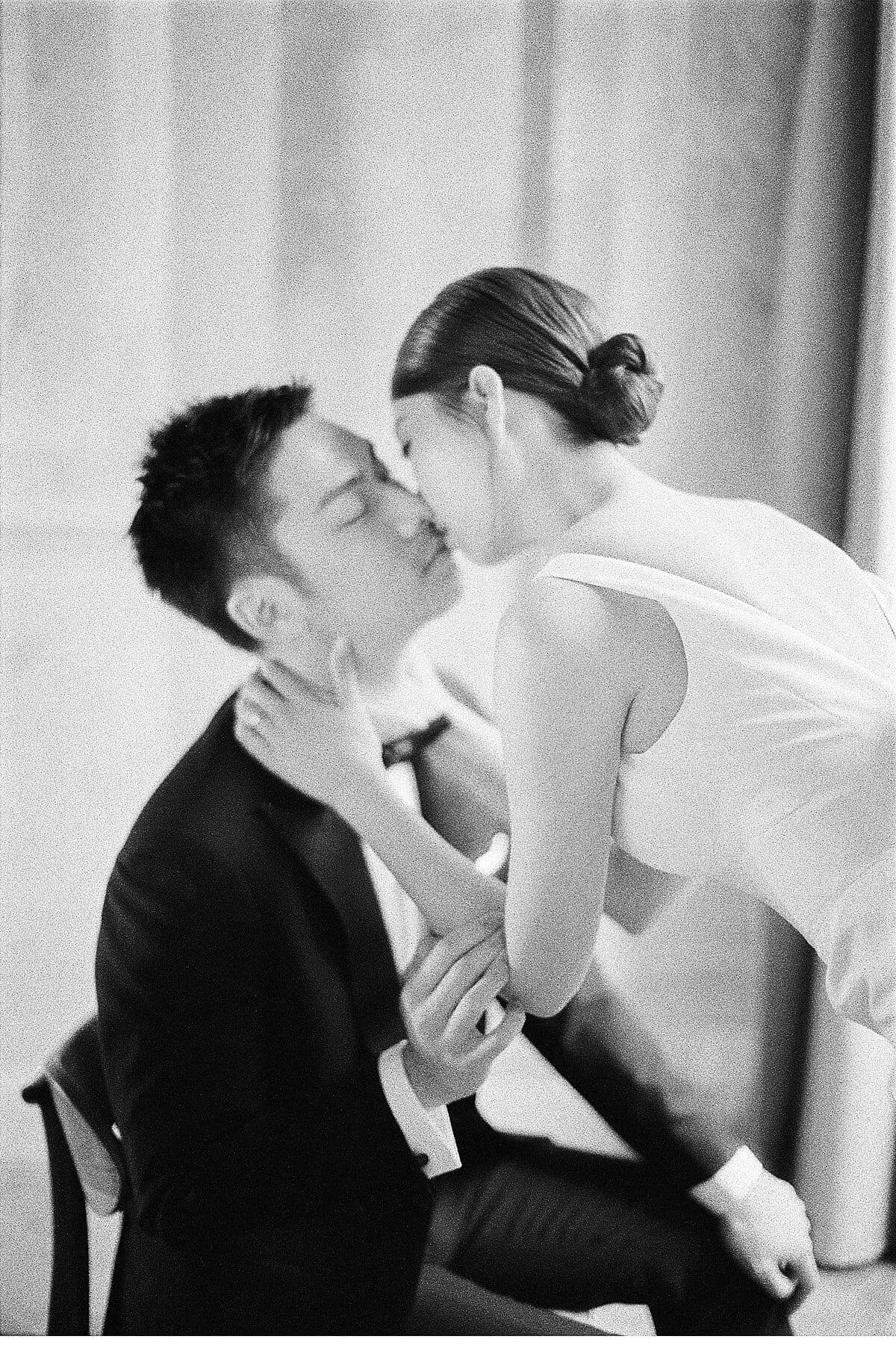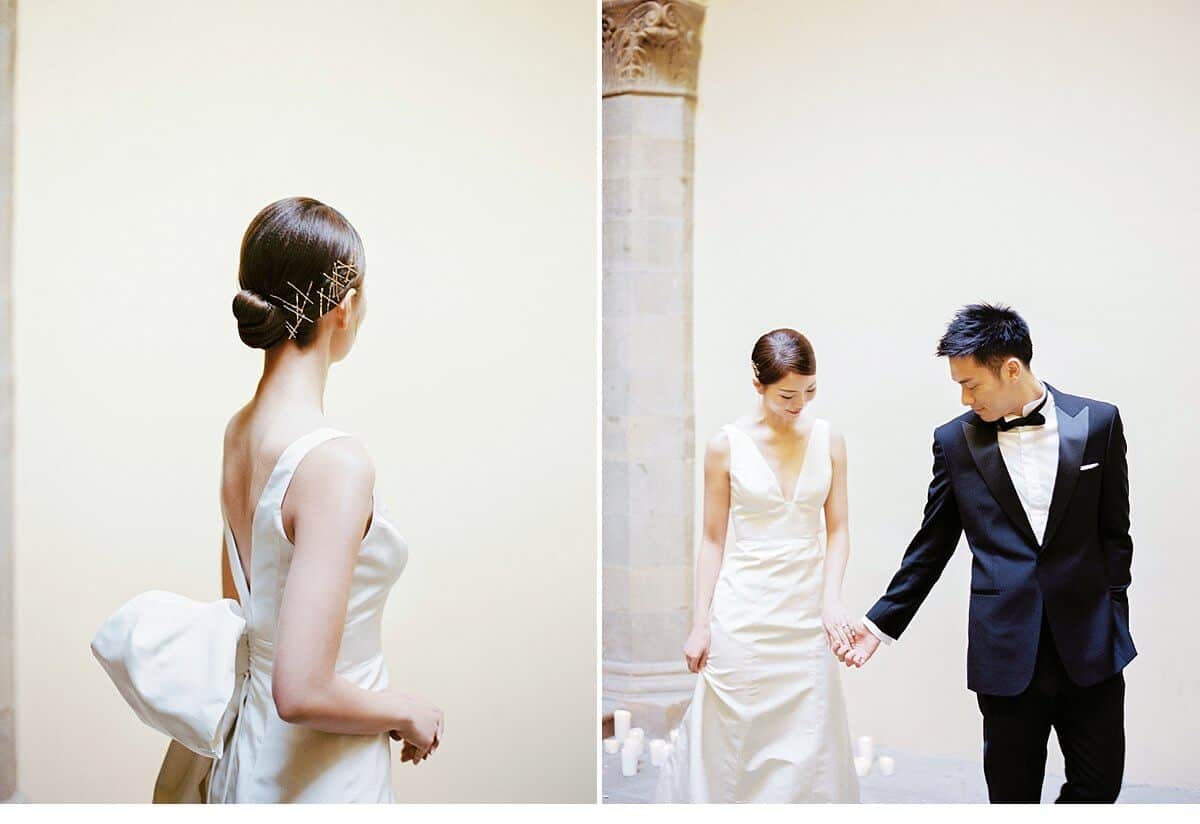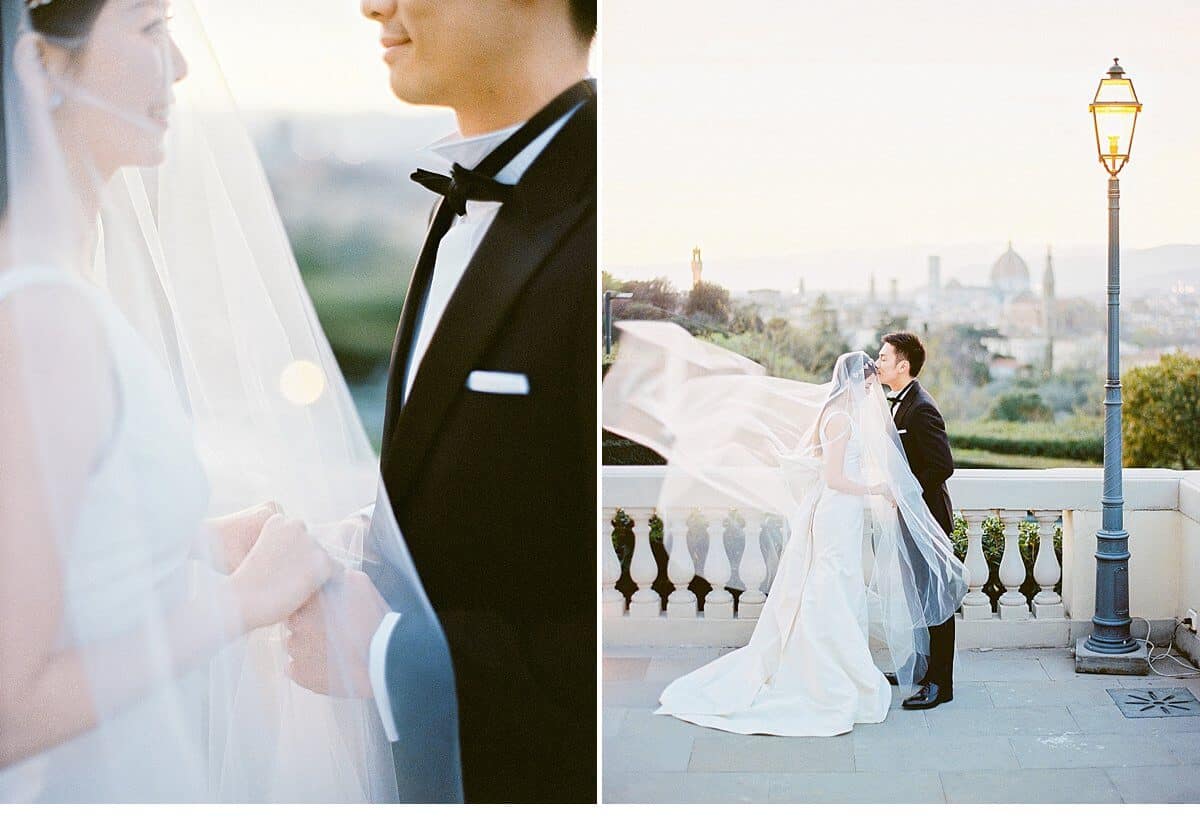 PHOTOGRAPHER: Jenny Tong Photography
GOWN: Carolina Herrera from Trinity Bridal
MAKE-UP AND HAIR: wishmakeupworkshophk
FILM SCANS: Carmencita Lab