Farmers Life
Today, the wedding world is taking a little break from us. When Diana Frohmüller sent us this adorable shoot, we immediately fell in love with the gorgeous country idyll. The combination of cute animals, beautiful traditional costumes and nature warms our soul and we have a huge pleasure to show you her stunning pictures.
From Diana: "Pollhagen (Schaumburg) traditional costume is a traditional form of dress worn by the rural population in the area of what is now Schaumburg County, which has survived into the recent past.
Wearers of the Schaumburg Tracht are referred to as Rotrockfrauen.
The tradition of wearing traditional costume is dying out in Schaumburg County. Nevertheless, it is known all over the world. Even today, these traditional costumes are lovingly handmade by some tailors.
The variations of the Schaumburg traditional costume differ in decoration and color design, but have a certain basic pattern.
There are also unadorned everyday or work clothes and Sunday or holiday clothes with elaborate decoration, the black mourning costume and church clothes with slight color modification for church services. I used these costumes in the shoot.
There was not always attention paid to style purity in individual parts of the clothing. Women adhered more strictly and also longer to the clothing tradition. In case of financial shortage, the motto Self-spun, self-made is the best peasant costume anyway!
The most important characteristic of the Schaumburg traditional costume, known far beyond the region, is the red skirt, also called "buffalo", with embroidered hem band, which the women wore. In some areas there were also blue skirts. This was accompanied by an apron, the color of which varied but was never solid. The outer garments included a short-sleeved jacket, the so-called doublet, and a shawl, which, depending on the occasion, replaced the doublet and, in the case of working costume, was made of sheep's wool, simply wrapped around the upper body and tucked into the apron. Sunday costume called for a finer white cotton cloth tucked into the doublet in front of the chest.
I asked with my mom in the village for some of these traditional costumes and with the help of some residents in the birthplace Pollhagen, I then received these traditional costumes and even other things from the past.
I just wanted to bring this style back to life and show a little of it. The girls were all into it right away and we all really had a lot of fun that day. Many lovely people in Pollhagen then even allowed me to take pictures on their farm and at Dettmer's Hofladen we were even allowed to add the Galloways, chickens and pigs.
That was really fun."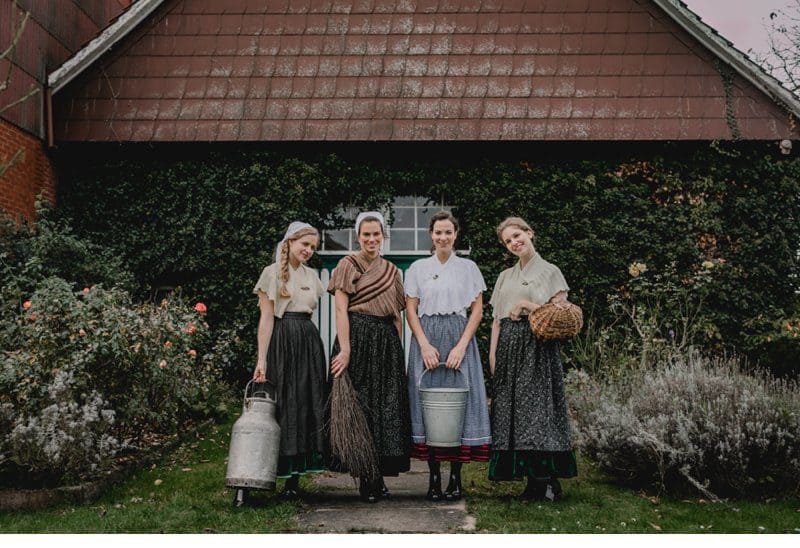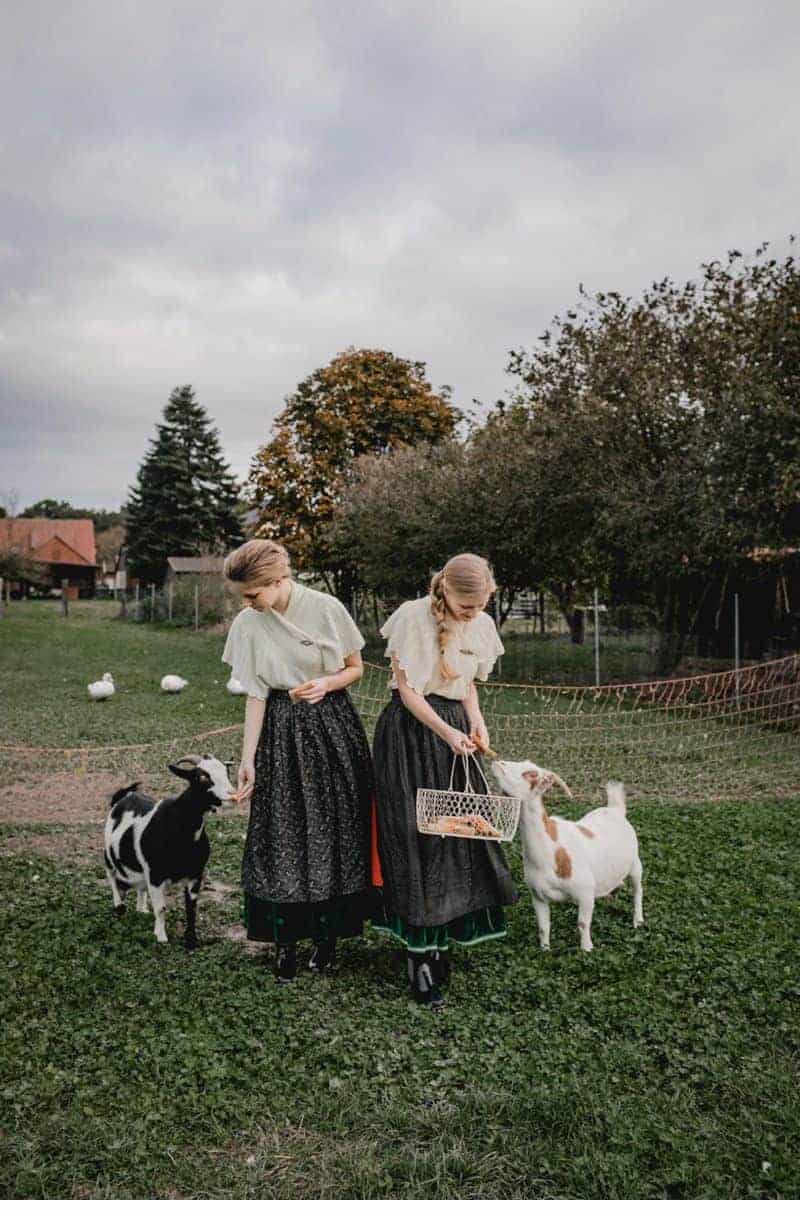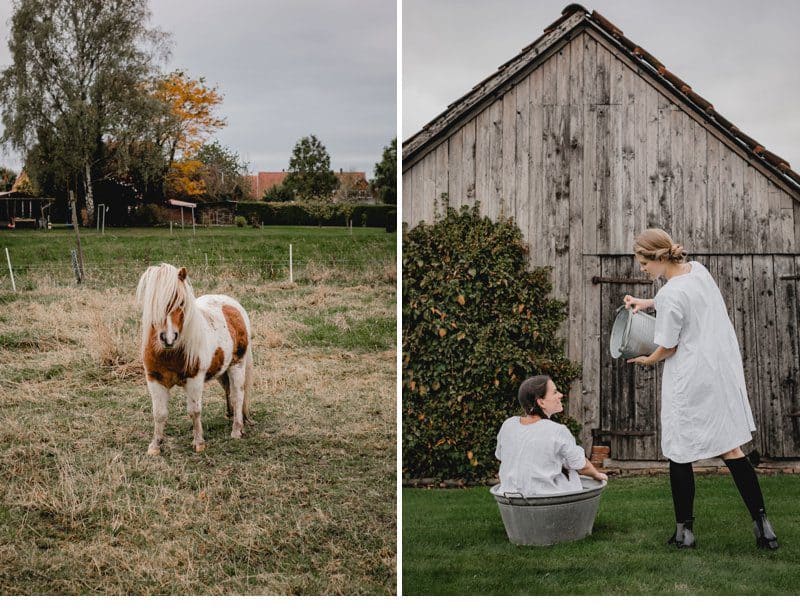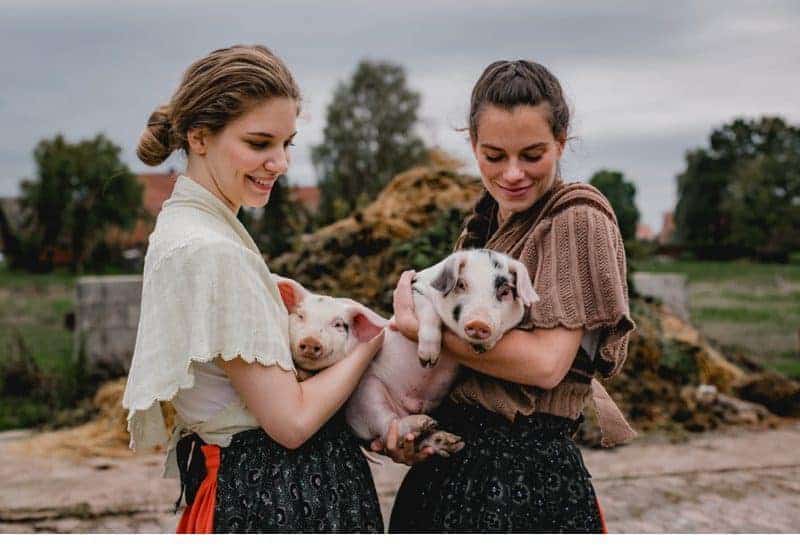 Photography: Diana Frohmüller
Hair and Make-up: FaceDresses
Animals: Dettmer's Hofladen
Models: Saskia Stefanie Carina Elisa