French wedding inspirations AT Chateau Le Val
Probably every young girl dreams of being the princess of a beautiful French castle.
With its great french charme the wonderful Chateau Le Val among the Normandy is the perfect scenery for princess-dreams.
In this romantic castle of the 16th century the unbelievably talented photographer Sylvie Gil organised her recent workshop about analog photography.
Together with an excited team the eventdesigner Jill La Fleur, the flower artist Max Gill composed classy conditions with a beautifully decorated table and adorable floral decoration.
Lovely inspirations – caught on camera and turned into a poetic world of pictures by Sylvie Gil – created a comfy atmoshpere.
My personal thoughts:
I especially liked the natural colors a lot which matched the ambience of the castle perfectly. Their design appeared noble, not at all cheesy. The idea to embroider wonderful calligraphy onto little jute bags and use them as gift bags is amazing. The coppery seal on the calligraphed cards looked great, too! And just like all dresses designed by Claire Pettibone this dress had a breathtaking low-cut back and made the bride look like a princess. Last but not least: photos of decoration-items draped on stones or untreated wood can be absolutely magnificent. The Normandie is worth a visit….

Translation: Marina Jenewein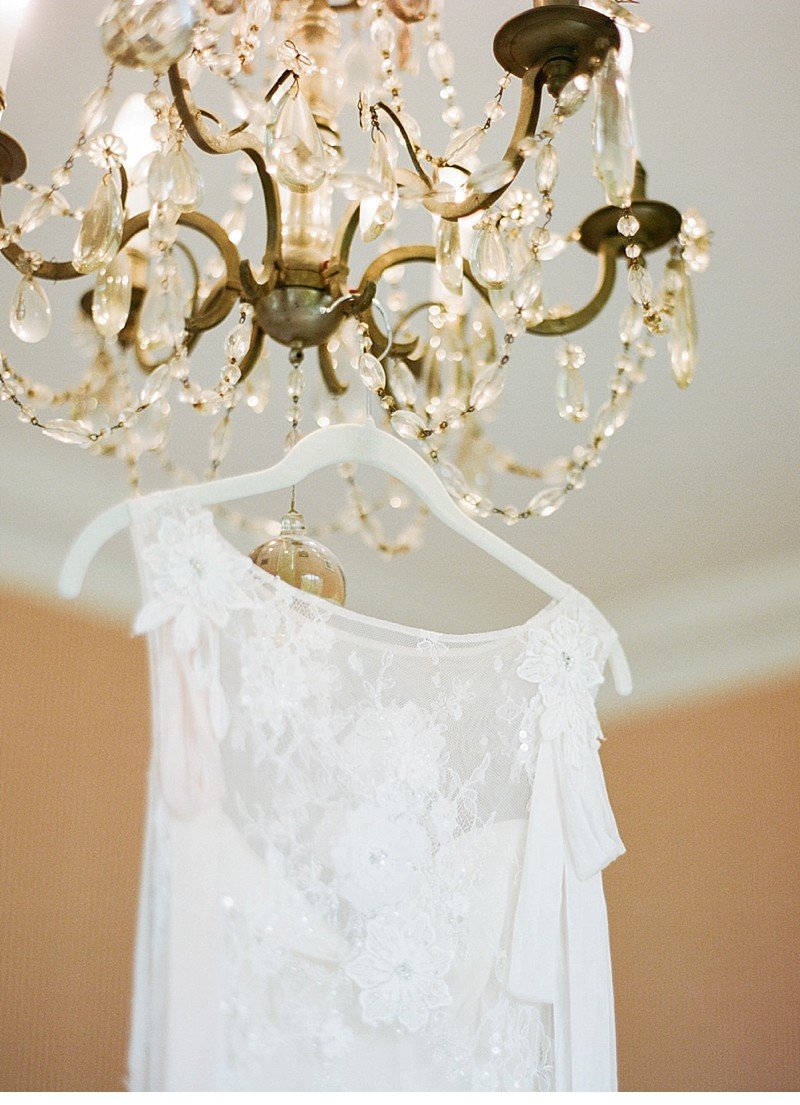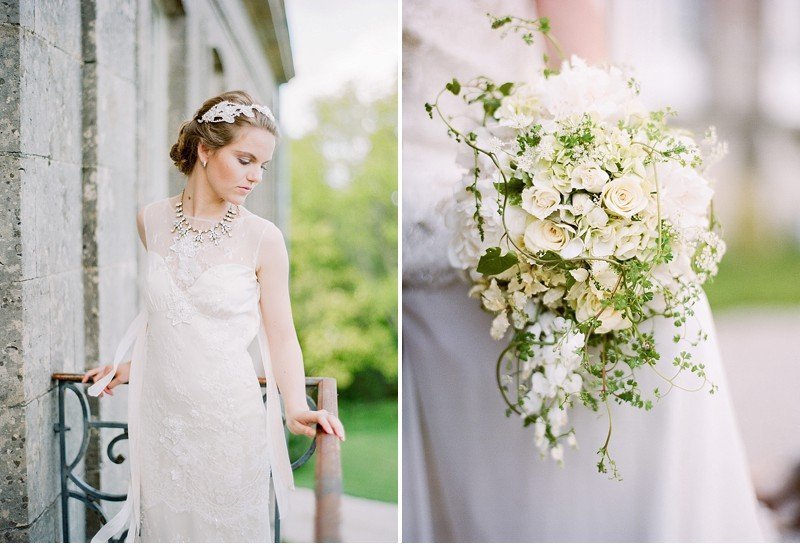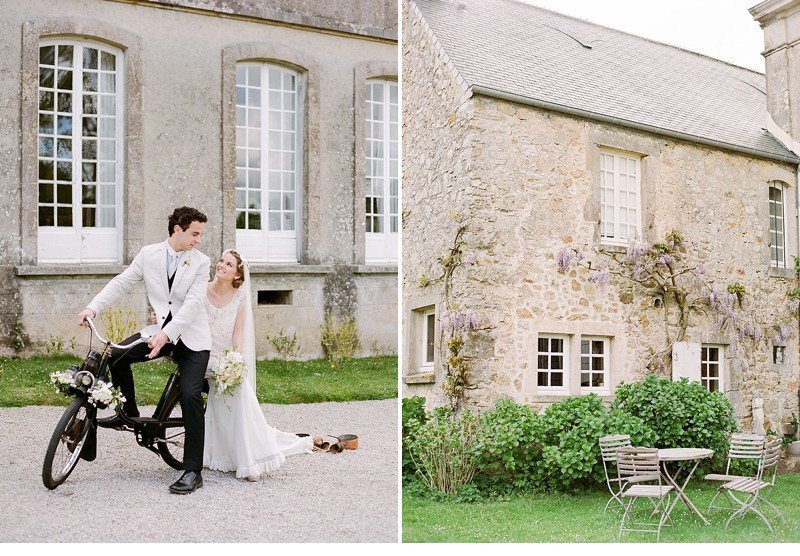 PHOTOGRAPHY: Sylvie Gil Photography
VENUE: Chateau Le Val
DESIGN AND STYLING: Jill La Fleur
FLORALS: Max Gill
GOWN: Sarah Janks und Claire Pettibone
HEAD PIECE: Jannie Baltzer
INVITATION SUITE: Little Miss Press
MAKE-UP AND HAIR STYLIST: Little Miss Make Up
TABLE DECOR ITEMS: Avec Moi Decor
ATTENDEE GIFTS: Mira Aster
FILM: Kodak Portra
PHOTO LAB: Lightwaves