Graceful Snowbride
An abandoned winter landscape communicates a calm and peaceful atmosphere.
Totally relaxed we lay back and enjoy watching the graceful bride floating over the snowy floor in her gorgeous dress.
Tender and breakable she sinks into her thoughts and stands in wonderful contrast to the scraggy landscape that's surrounding her.
Isn't her romantic hairstyle adorable? Playfully it's blowing in the wind and is just as beautiful to look at as her stunning bridal bouquet.
We're deeply impressed by the minimalistic yet artful pictures shot by the oh so talented photographers Julia und Gil – tempting, classy and touching.
Translation: Marina Jenewein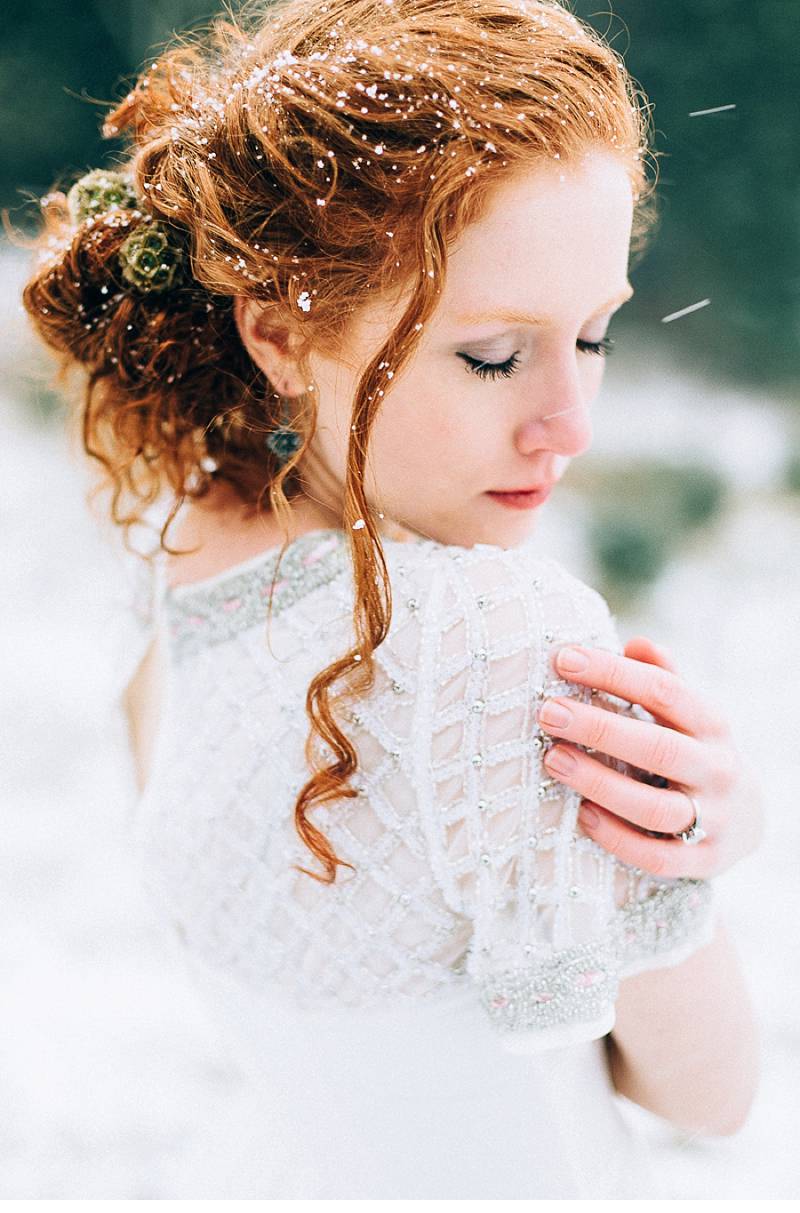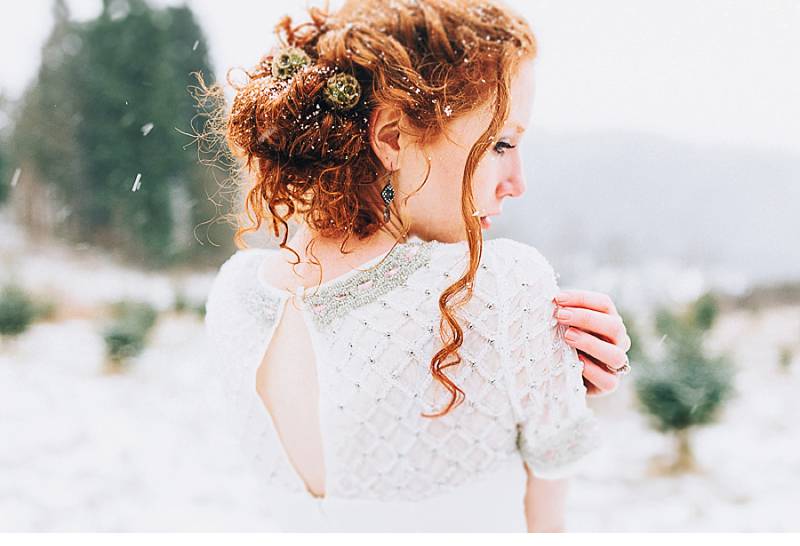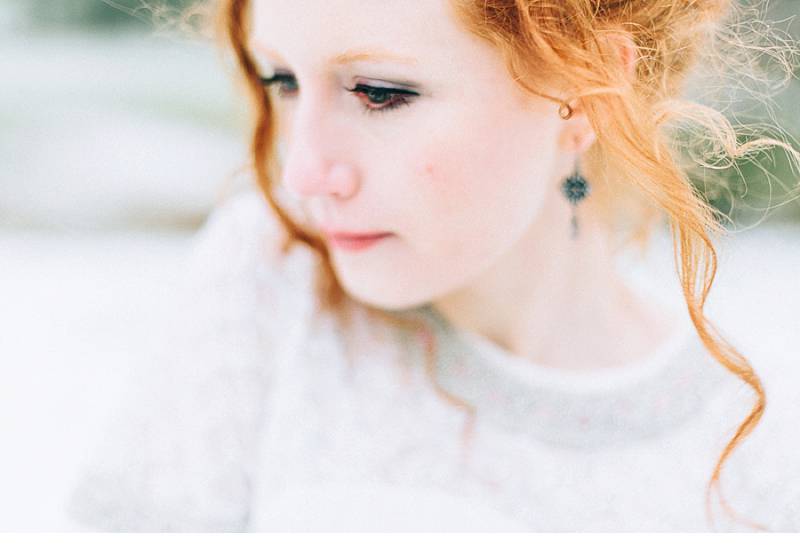 FOTOGRAFIE: Julia & Gil Photography
FLORISTIK: Poesie und Purismus
MODEL: Kristin