Greek beach elopement
The bare feet in the soft gravel and around it the cool water – no doubt, this dreamlike Greece beach elopement is true.
Even if everything was staged for a photo workshop, love, happiness and emotions appear honest and real.
Hand in hand across the rough beach, exchanging deep glances forehead to forehead and barefoot feeling the common path of life.
All this in a picturesque island setting, in bright sunshine and motionless sea. No wonder that everything seems like a dream…
Photographer Lyndsay of Minted Photography knows that she has indeed been able to experience these exhilarating moments. She tells us, "During the Phos Workshop in Spetses, I got to photograph this stunningly styled beach elopement at sunrise."
Her praise here goes to event designer Chrysoula of Think Happy Events, who styled every motif in this secluded cove to perfection.
To match the pale colors, Paper Ocelot and Love Me Do designed a slightly washed out and precious stationery while Jim Labrako provided charming floral highlights.
How she harmoniously united all these details, we can now admire together on the heavenly light images of Minted Photography.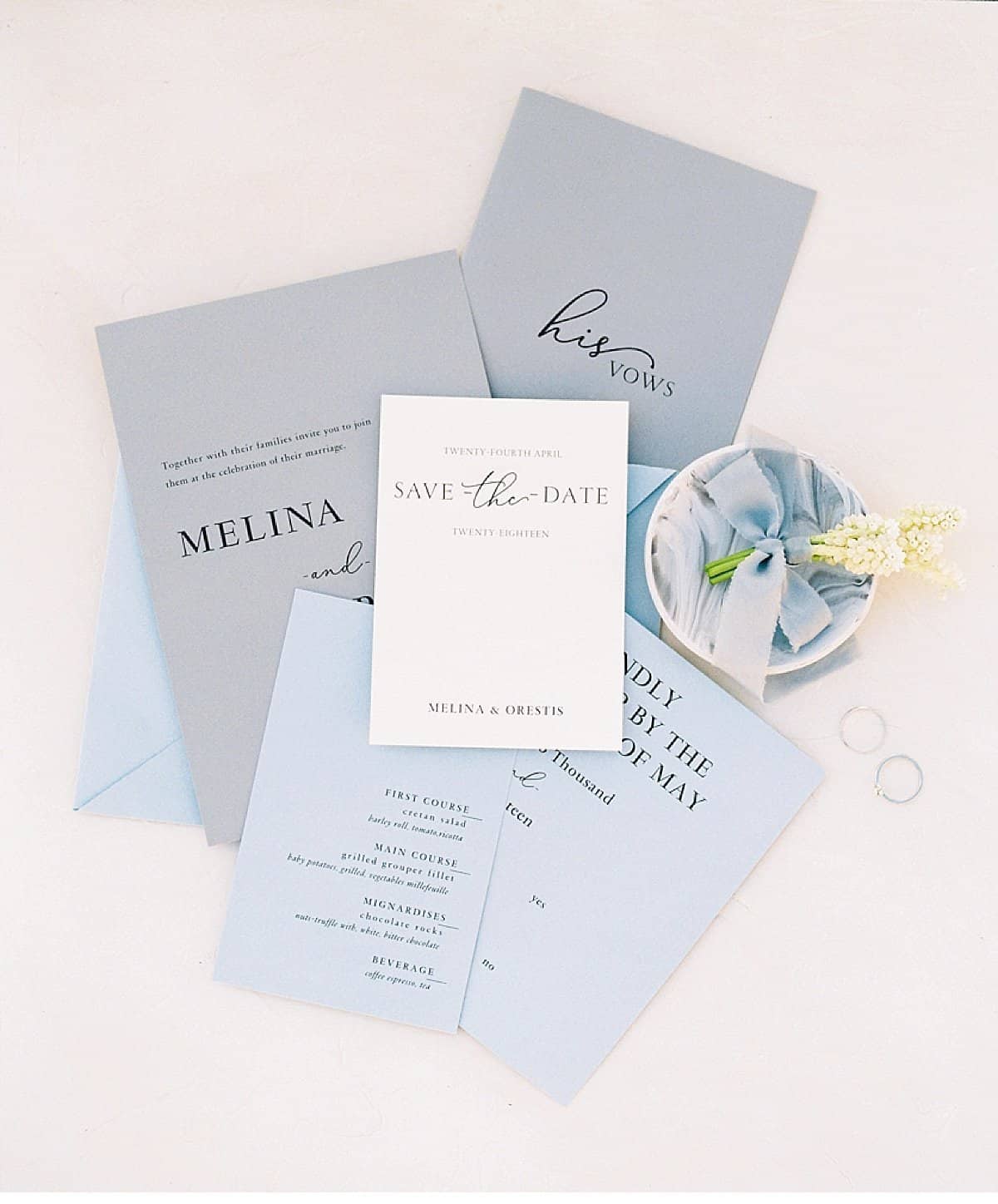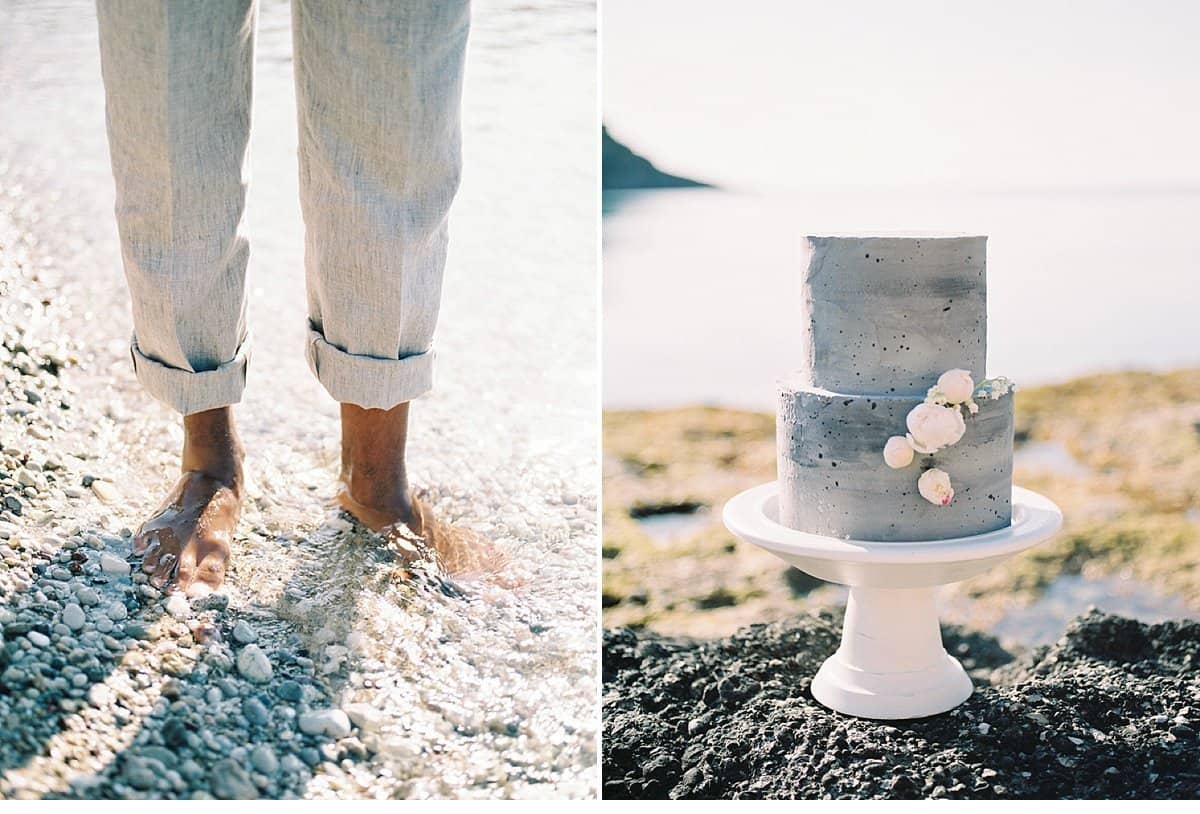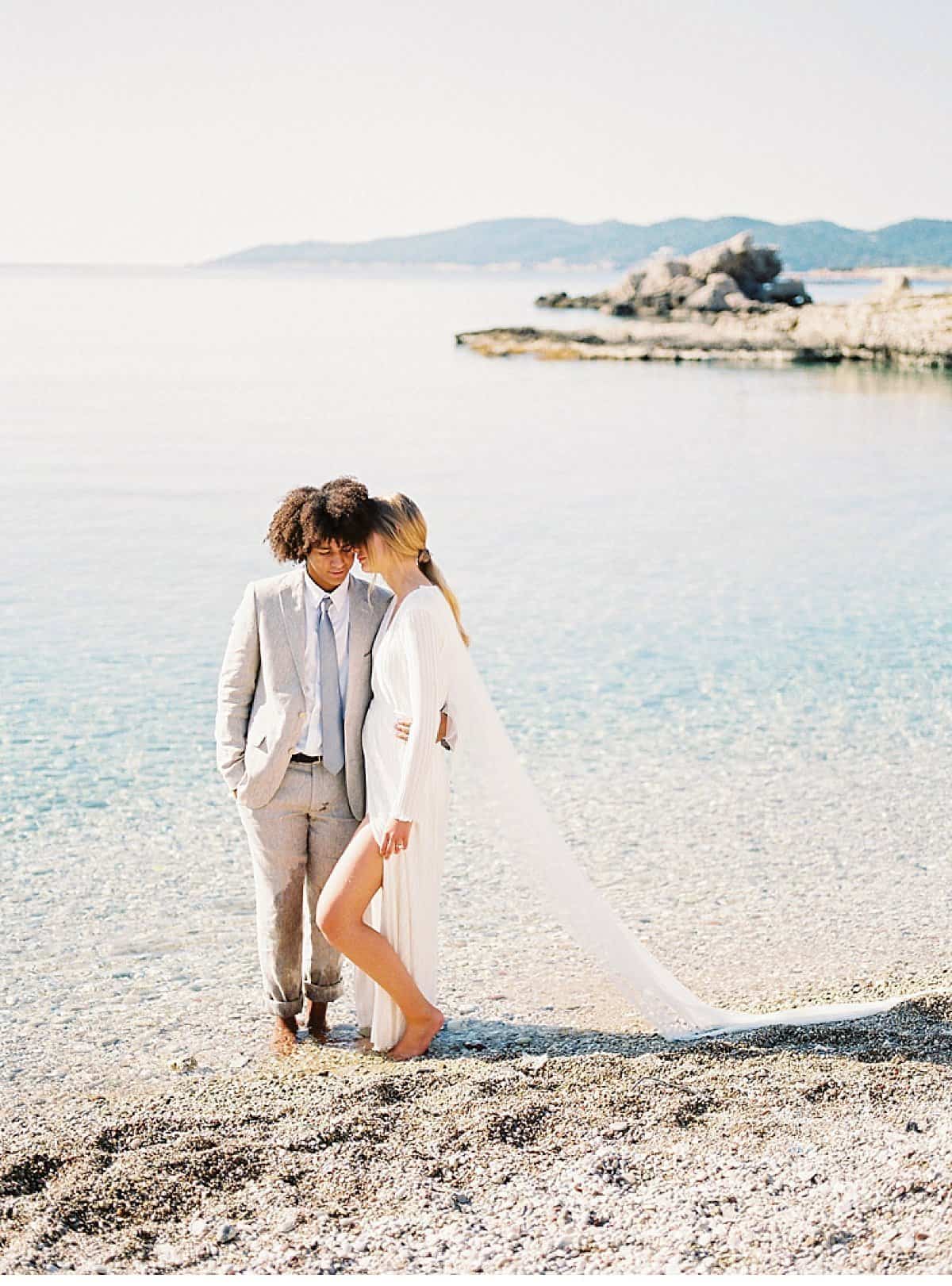 PHOTOGRAPHER: Minted Photography
STYLIST: Think Happy Events
VEIL: Noon on the moon bridal
STATIONERY: Paper Ocelot and Love Me Do
DRESS: The Jet Set Diaries
FLORALS: Jim Labrako
SILK: Song Bird Silk