Niely Hoetsch – sophisticated headpeaces
An alley full of blooming apricot-trees in a magnificent landscape among the Austrian Wachau was the atmospherical scenery for this adorable shoot.
Combined with classy dresses designed by Jenny Packham and Niko Fechter the extremely talented hair decoration designer Niely Hoetsch presented her wonderful collection "Bohemian Blossom".
Her gorgeous models with tender floral and leaf elements spread youthful easiness and alluring sensuality.
Seven years ago Niely Hoetsch established her own label for hair-decoration in Vienna very successfully.
She grew up in her own special world. It was a world full of crystals, pearls, net laces, satin and veils, combined with the soft smell of buckram and organza, or the vapors of the colors that her grandmother used to dye the silk which she then formed to beautiful flowers.
The impressive photographer Tony Gigov caught the magical allurement of her designs on camera and shot very romantic pictures for us. Let´s get carried away…
Translation: Marina Jenewein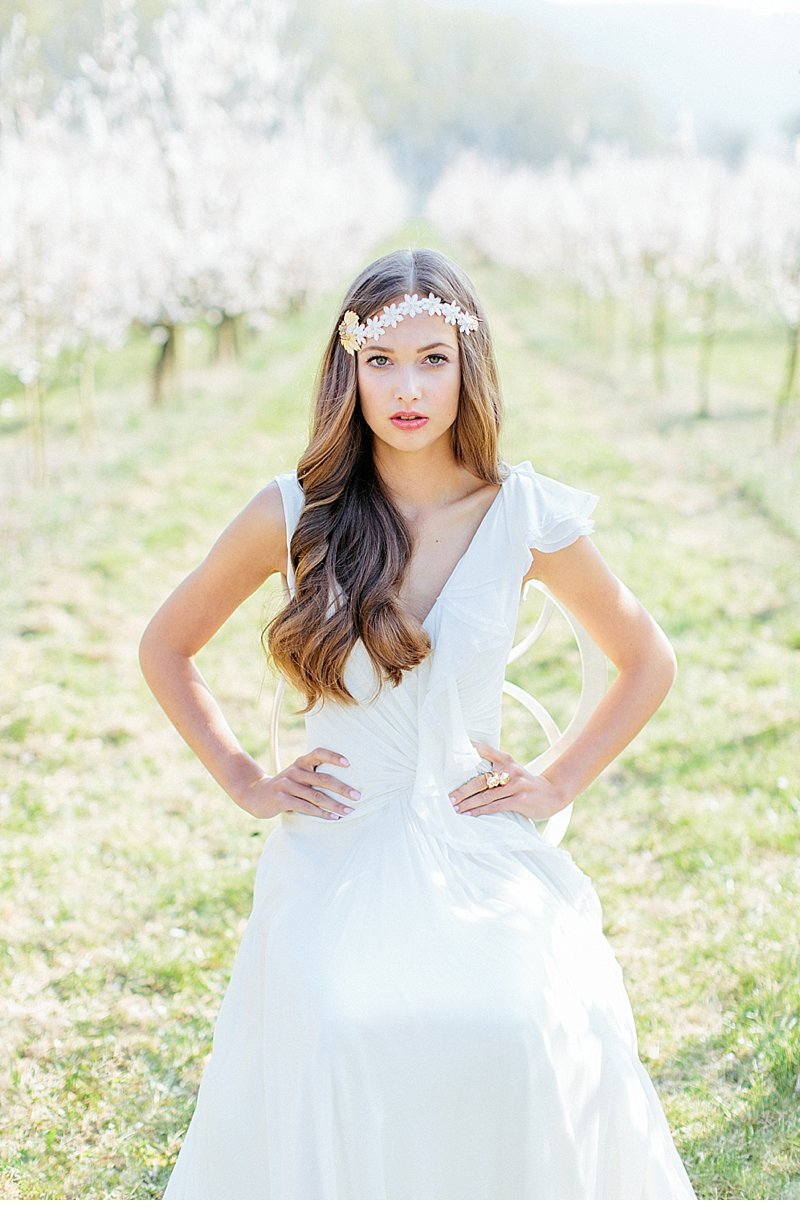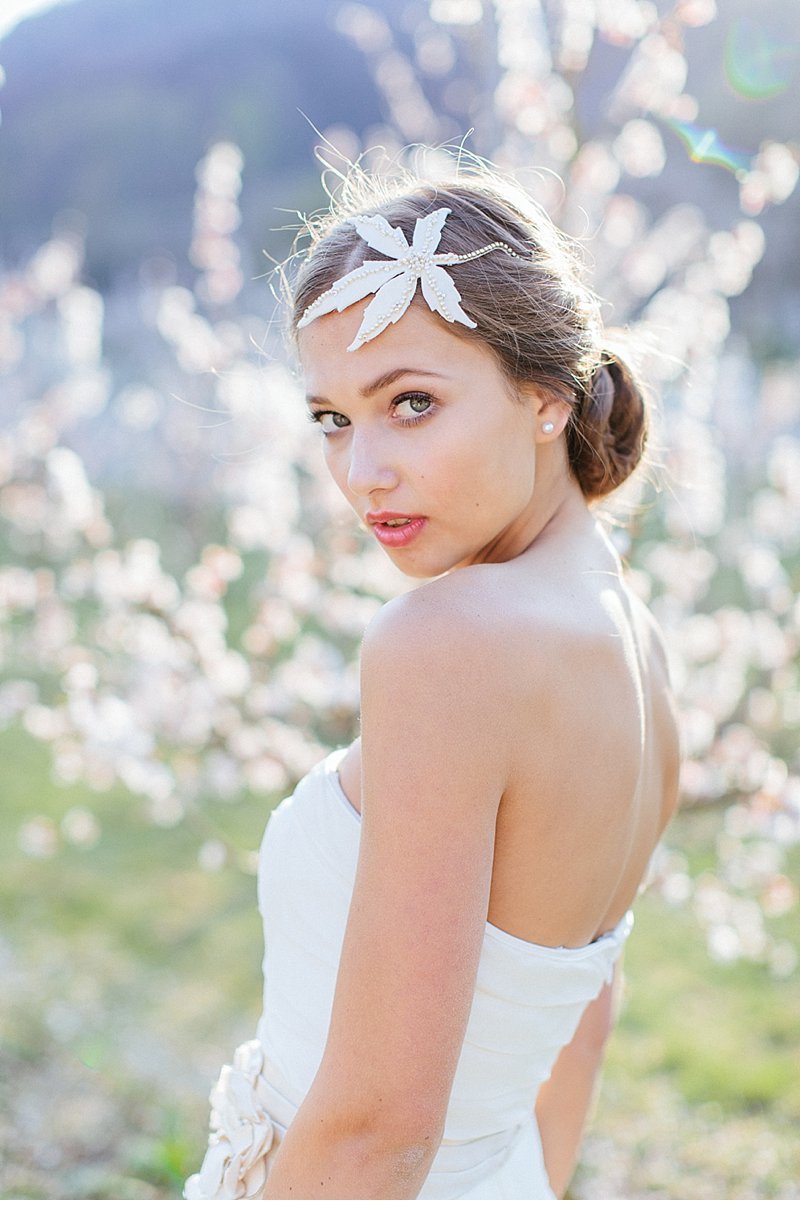 FOTOGRAFIE: Tony Gigov
HEADPIECES: Niely Hoetsch
BRAUTKLEIDER: Jenny Pakham London bei Petra Pabst und Niko Fechter
SCHUHE: Valentino und Jimmy Choo bei Steffl "The 6th Floor"
MAKE-UP + HAARE: Sophie Chudzikowski
LOCATION: Lorenz Wachau
KLAMMERAFFENRING: Ring King
TISCHKULTUR: Lobmeyr Candy Dish und Herend Porzellan
MODEL: Lea von PH Models