Inspirationboard – water MEETS LAND
We are realy glad and proud, to present the very talented Chelsea La Vere of Tidewater and Tulle. She designed this wonderfull inspirationboard with this magnificent green and oceanblue tints for us.
From Chelsea:
"It was wonderful receiving an email from Susanne asking for me to share a bit of my local area because on my mother's side of the family, I come from Hamburg and that has been a place that I soon hope to visit! One day, I will have my German Christmas, but in the meantime, it is nice to live vicariously through Hochzeitsguide and its readers!
Today, I'm here to share a bit of my hometown in the States and my passion behind Hampton Roads' first wedding blog: Tidewater and Tulle.
In southeastern Virginia, Hampton Roads is a region that totes the title "America's First Region." It is here where a lot of history began before the colonists arrived from England, but thanks to Disney's Pocahontas, it's how most people might have heard of us! (I personally live near where the Jamestown Settlement sits today as an interactive historical museum. It's a very special place as America is such a new country compared to the rich and beautiful history of Europe!)
Geographically, we are surrounded by water and connected by land so that influences our weddings either by travel or by theme. Outdoor and garden weddings are very popular as it creates a more intimate setting and a bit more flexibility with setup for ceremonies and receptions. Men wear suits of all colors– gray, tan, brown, and black. Women wear gowns ranging from simple to luxurious. From large bridal parties to a party of two, weddings also come in many different sizes and guest counts. We have so much diversity, and it would be a shame not to highlight it.
This inspiration board is a collection of our launch stylized shoot I directed to introduce Tidewater and Tulle to the online community. It is a visual of the "quintessential Hampton Roads wedding." When the water meets land, when earth of wood and the air of cotton join together.
Hermitage Museum and Gardens was the perfect venue for the shoot because it sits right on the water, yet still has beautiful gardens and greenery to counterbalance the beautiful view. I hope you enjoyed learning a little bit of Hampton Roads– it's a wonderful place to see, visit, and of course, have a wedding!"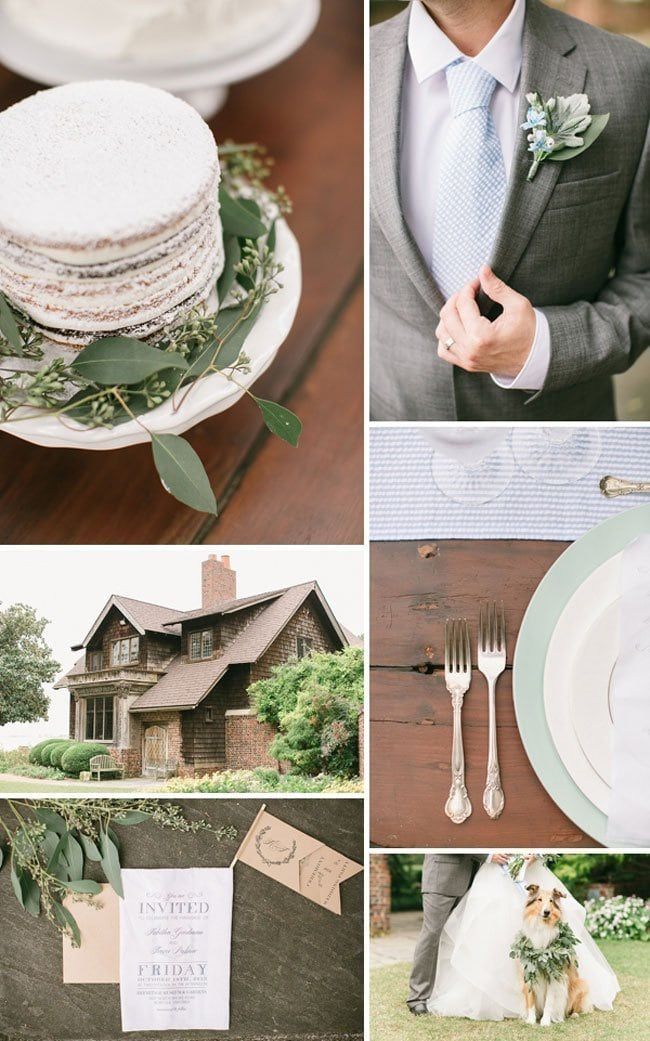 FOTOGRAFIE: Jen + Ashley
TORTE: Cake Delights
BOUTONNIERE: Roost Flowers
LOCATION: Hermitage Museum and Gardens
PAPETERIE: PaperDoll Designs
GESCHIRR: River Designs
BRAUTKLEID: Pure English Bridal Couture