Jannie Baltzer – breathtaking Headpieces collection 2015
The Danish designer Jannie Baltzer stands for stylish and elegant headpieces and bridal accessoires. Year after year we can hardly wait to see her new pieces of art.
Now the time has come that we are allowed to present you her new collection of 2015! Enjoy with us these breathtaking designs which are pure beauty.
Jannie: "My 2015 collection is inspired by old world charm, 1920's Paris and takes place in a beautiful chic trashed Parisian apartment – where you can feel the mood from days gone by. This beautiful bride is getting married, and she is dancing barefoot and happy on the old floor in delicate dresses trying on various couture headpieces.
To emphasize this mood I have used rose gold, honey-gold, antique gold, silver, cream and ivory Preciosa crystals. In this collection I have also used gorgeous opulent oversized Preciosa crystals in silver to add a touch of glamour to the collection."
The great photographer Sandra Åberg Photography put these artful designs of Jannie Baltzer perfectly in perspective and created these spectacular images.
Translation: Marina Jenewein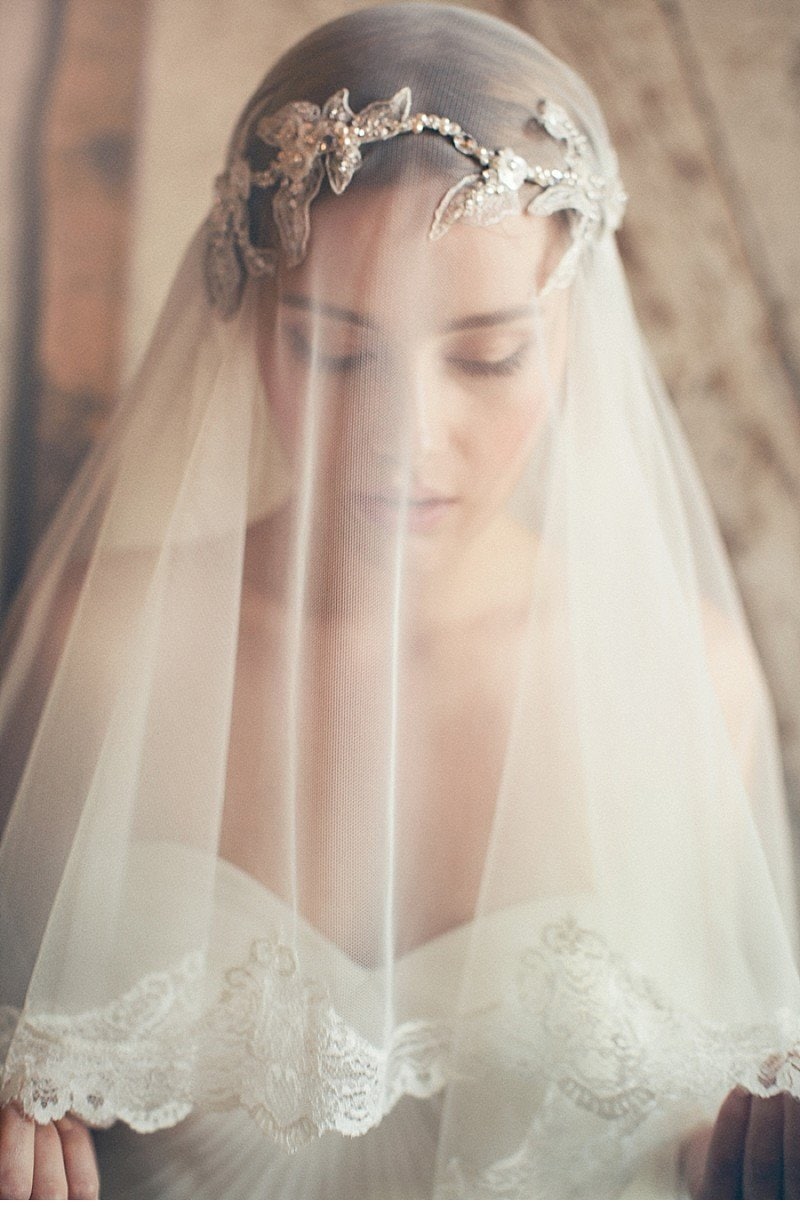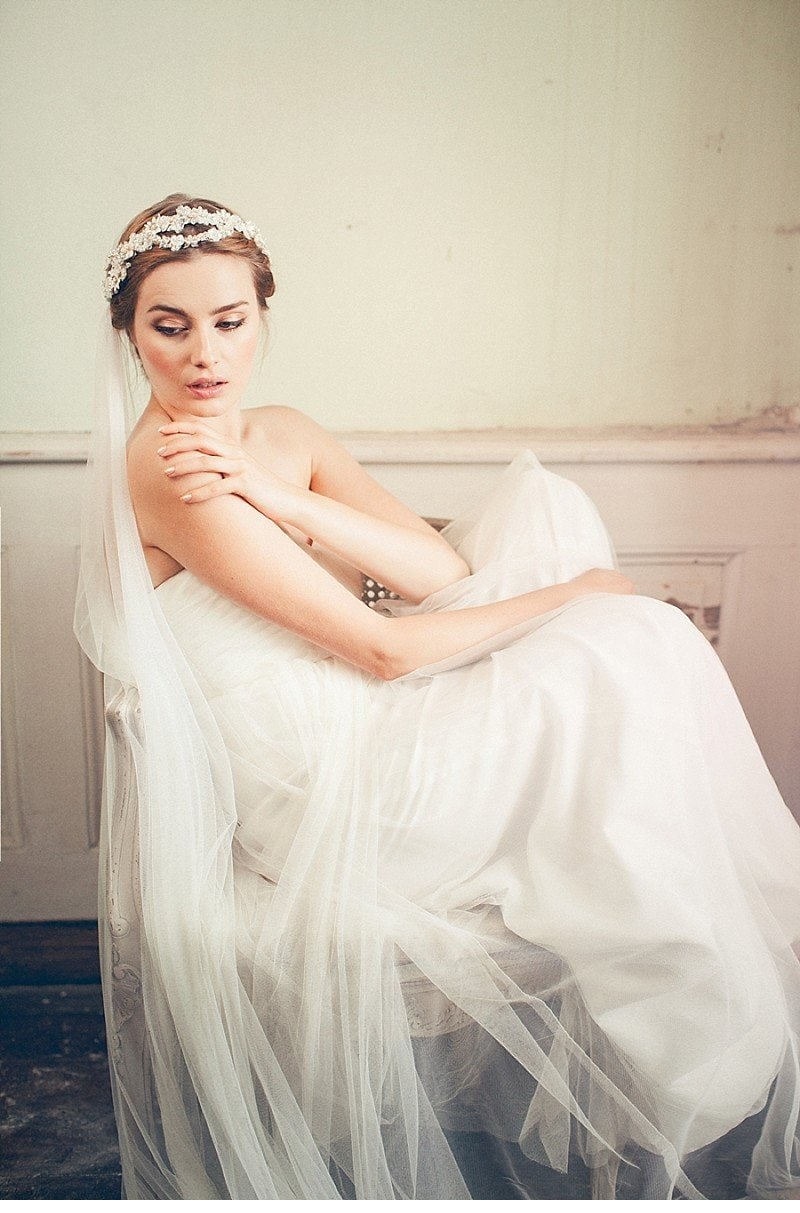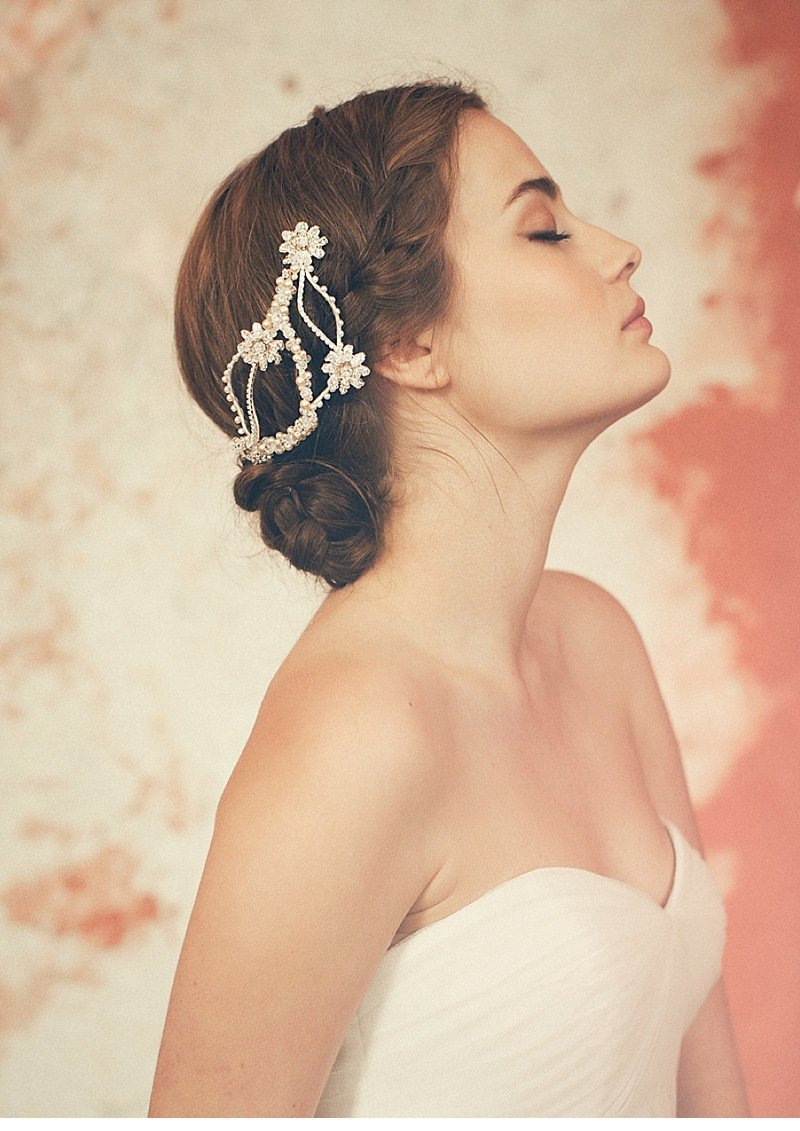 HEADPIECES AND ACCESSOIRES: Jannie Baltzer
PHOTOGRAPHY: Sandra Åberg Photography
HAIR AND MAKE-UP: Mia Jeppson
DRESSES: Vintage Bride and BHLDN
MODEL: Faye – Le Management