Jasmin and Federico – Glamorous Vows In Rome
Historic domes of glamorous churches soar splendidly between the roofs; impressive statues adorn the alleys gracefully.
This city has seen a lot and even today will go down in history as well.
Spacious parks spread southern flair, kissed by the sun and carefully groomed. Passionate music sounds from under the trees, magically alluring and arousing spirited temperament.
Rome – a history-charged city full of contrasts and culture. Multifaceted yet unaltered, historic yet modern, metropolis and countrified at the same time – like it was made for the multicultural wedding of Jasmin and Federico.
Within the Villa Aurelia they found the perfect place for their wedding and the associated merging of German, Italian and Indian traditions.
A breathtaking mansion, a stunning dress, tasteful white decorations with lushly green highlights and an adorable bridal couple let their marriage become a splendid feast.
Their gorgeous photographer of  Tali Photography travelled for Jasmin and Federico to Rome to capture their garden wedding with a difference artfully on camera.
We are delighted to present you the most fantastic pictures of this day.
Translation: Marina Jenewein
  .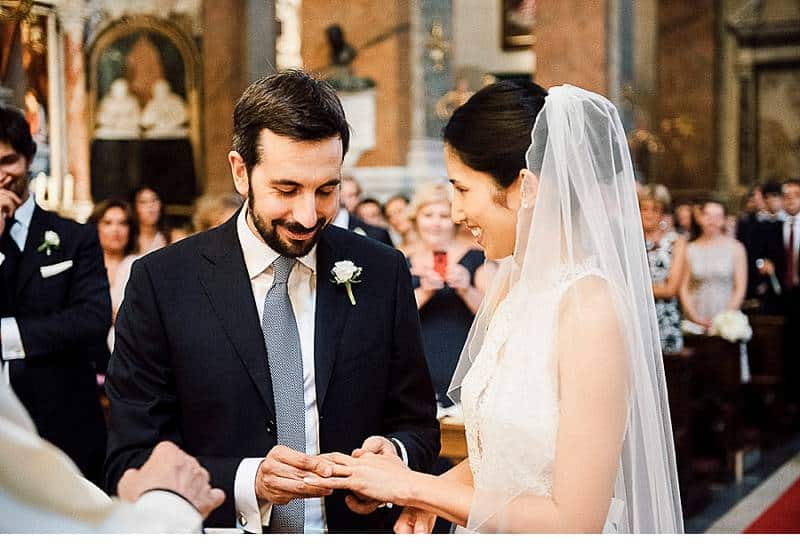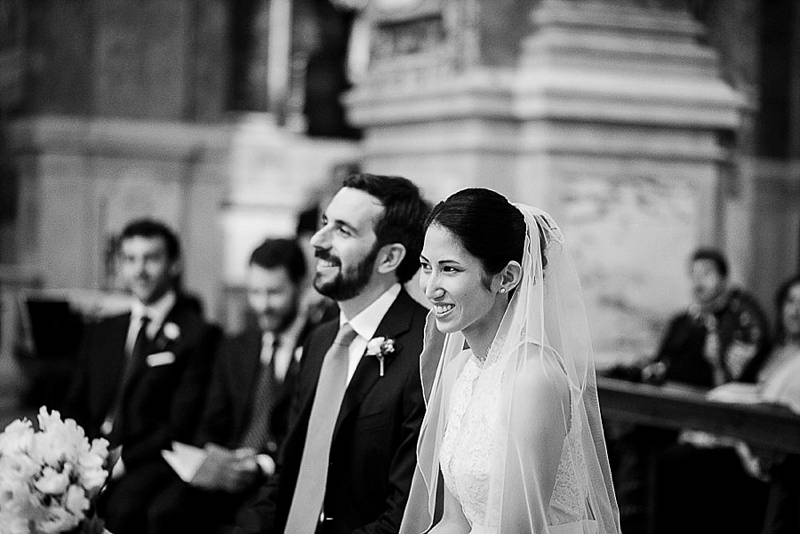 PHOTOGRAPHY: Tali Photography
LOCATION: Villa Aurelia in Rom/Italien
FLORALS: Elementi di Stile
CATERING: California Catering
WEDDING DRESS: Kaviar Gauche
STATIONERY: bridal couple
DRAFTS: Bue Bredsdorff
VISAGIST: Nick Minetti
EMPFOHLEN IN UNSEREM SCHATZKISTCHEN: