Jennifer and Ryan – When Soulmates Tie The Knot…
Soft-footed a wingless angel floats across the garden, beautiful and all in white directly into her undimmed luck. Love gives her wings, a dream of finest tulle will be her feathering today.
Her tiptoes carry her through fresh leaves, along the aisle towards her sweetheart. Radiant with happiness he takes her in his arms – now it´s for sure: till death do us part. Whenever soulmates meet and decide to walk the way of life together that´s a wonderful reason to celebrate.
And that´s how Jennifer´s and Ryan´s wedding turned into an unforgettable day including an outdoor ceremony, a selected menu and valuable moments for the bridal couple and their guests. Covered in dreamy sunlight and the loving charm of rustic vintage their wedding became a soulful feast that made the special bond between Jennifer and Ryan but also to their families and friends noticeable.
The incomparable artist Lauren Peele literally captured the familiar crackle on camera and immortalized on pictures what none of the guests will ever forget: the emotional beginning of a wonderful journey of life…
Translation: Marina Jenewein
.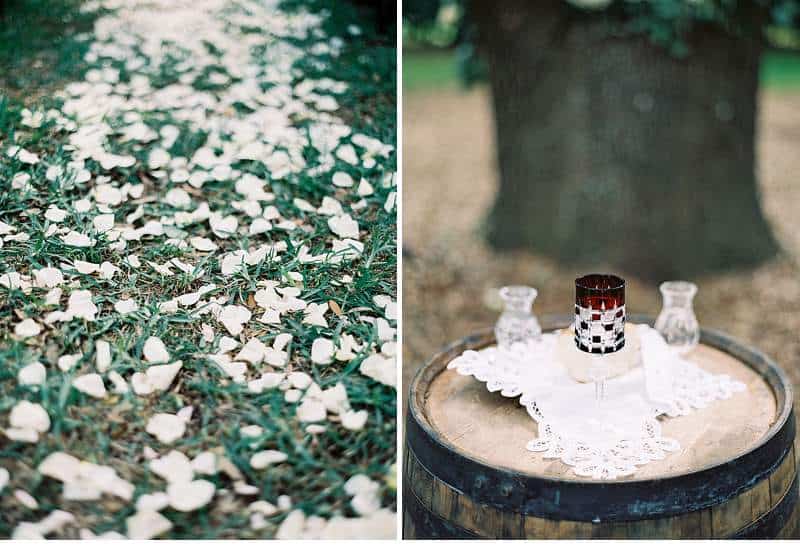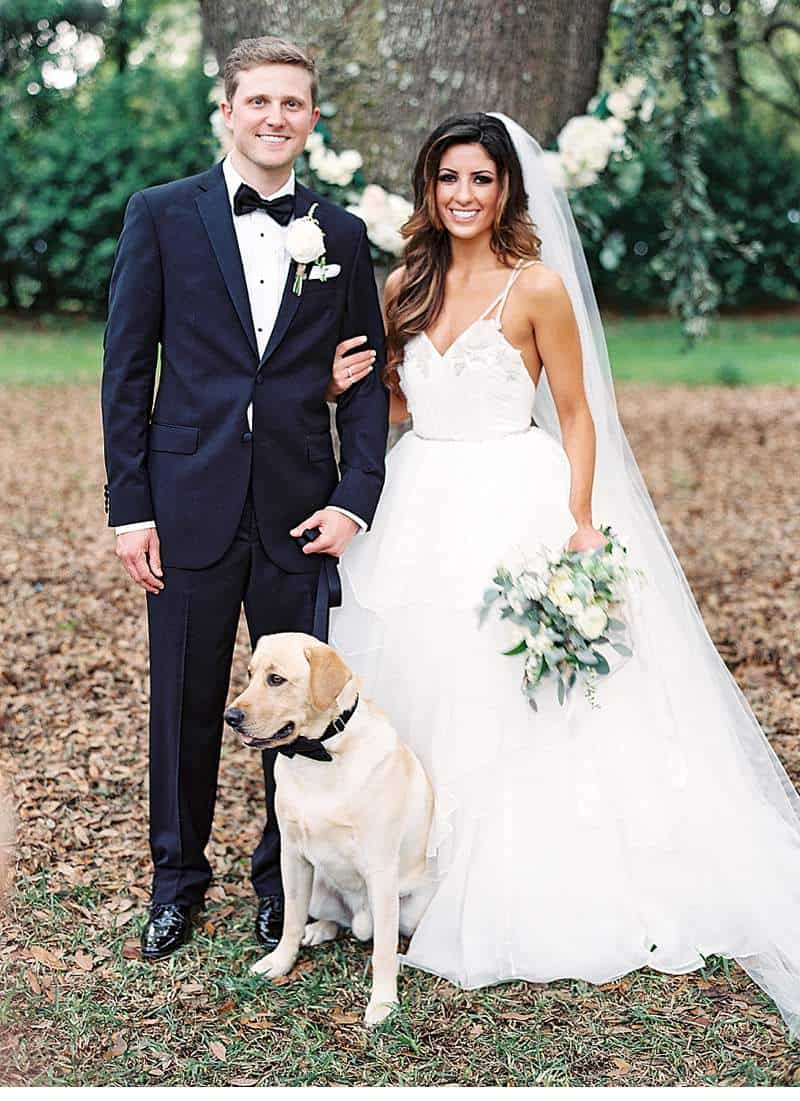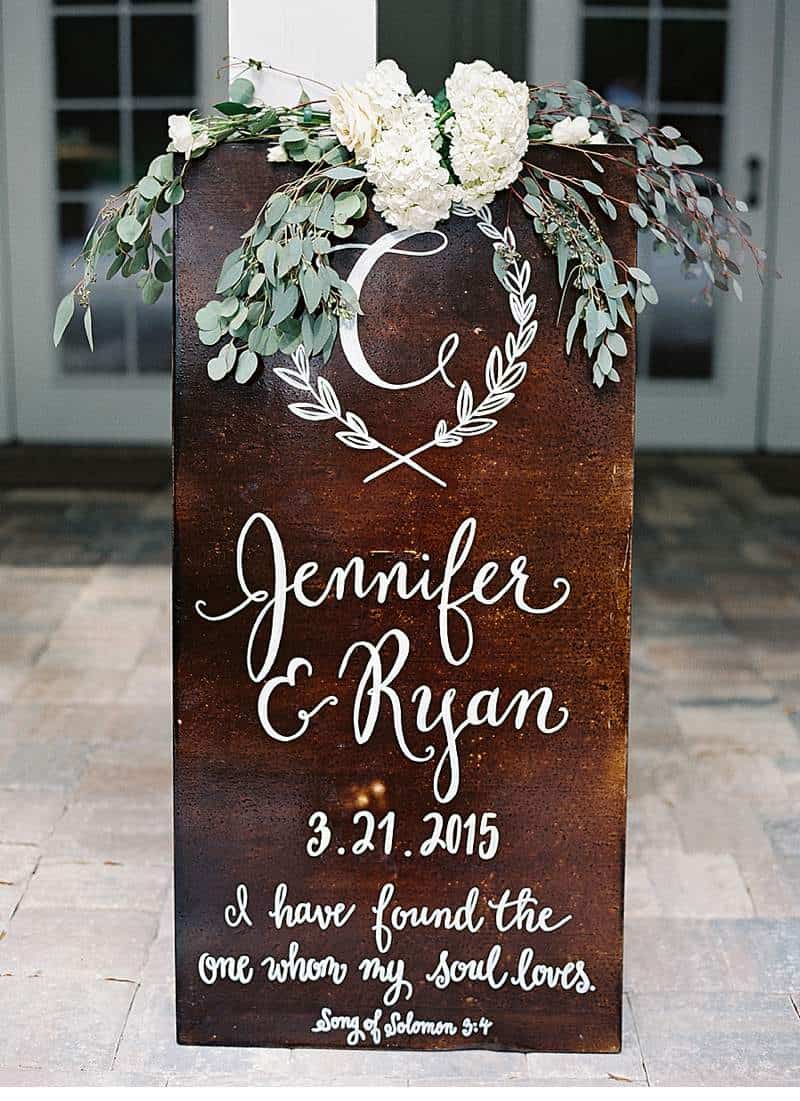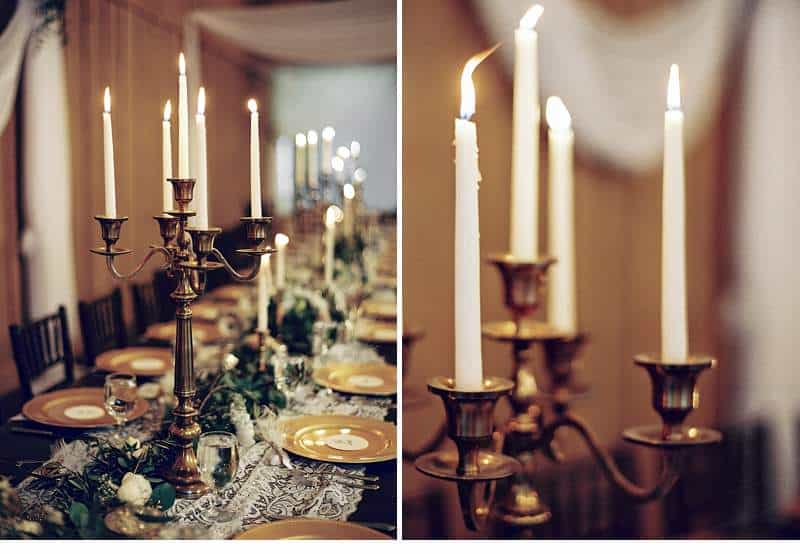 PHOTOGRAPHY: Lauren Peele VIDEOGRAPHY: Take One Productions EVENT COORDINATION: First Coast Weddings And Events FLORAL DESIGN: : Celebrated Occasions WEDDING DRESS: : Hayley Paige INVITATIONS: Celebrated Occasions BRIDESMAIDS' DRESSES: Joanna August, WToo, Lela Rose, BHLDN, Adrianna Papell, Stardust Celebrations, Amsale, Jenny Yoo CATERING: 4 Rivers Smokehouse HAIR + MAKEUP: Peggy Segundo GROOM'S Attire: : Vera Wang VENUE: : Bowing Oaks Plantation ALTERATIONS: Altered For The Altar BRIDAL BOUQET + FLOWER CROWN: Jessica Colvin Styling BRIDAL BOUTIQUE: : The White Magnolia-Jacksonville BRIDE'S ROBE: : BHLDN RENTALS: : Beachview Rentals SIGNAGE: BB Designs FILM PROCESSING: Richard Photo Lab