Julia and Oliver – Wedding dream with Italian flair
Lights are shining brightly from a branch of candle holders on the tables.
Steady and quiet they glint into the nights last breaths. Here and there you hear glasses clinking, people dance and enjoy the warm waves of the southern climate on their skins. A wonderful day ends. But not just some random day. Its the most important day in the lives of Julia and Oliver.
Years ago Julias mother got married in the same villa. This grandiose villa is coupled with a little church. The bridal couple has to walk along a precious alley to get there. There, within the light wallings, rose- and creme-colored blossoms decorate the rows. Families and friends take their seats.
The whole family came from Salzburg to be part of this Italian wedding. It´s a tradition. Everybody is dressed so tastefully, the brides maids are wraped in rose-colored tulle – perfectly matching the bridal dress which shines brightly through the freshly green flowerage. She´s holding a little bouquet of rose-colored blooms in her hands.
Calm white and silent shades of rose shake hands on the tables. They create a festive ambience. Long, white table cloths reach the floor and even the chairs are coverd in white blankets. Men get cigars as welcome gift, women get paper-fans.
On the arcs of the pompous villa you find bushes of ivy, time-honored dark grey statues adorn the balustrade. It looks impressively how Julia and Oliver stand in front of the huge gate to marvel at the countenance of this building. To their left and right beautiful bushes invite them to proceed into the court. This setting does not exercise itself in reservation. It´s allowed to present itself. Definately.
The night sky says goodbye to the guests. The last candles burn down. Hard work and preparations of months find their ending. And it was all worth it.
Dive with uns into the fascinating dream of pictures shot by peaches & mint by Pia Clodi and enjoy this journey to a gorgeous wedding-world.
Translation: Marina Jenewein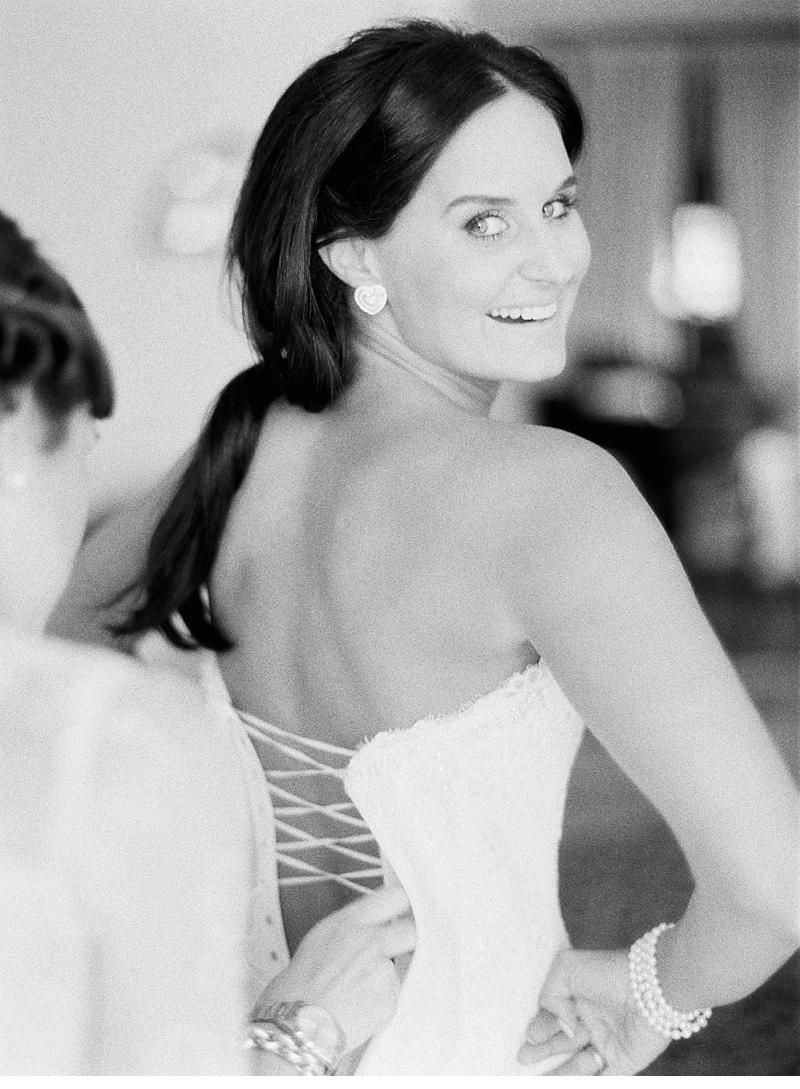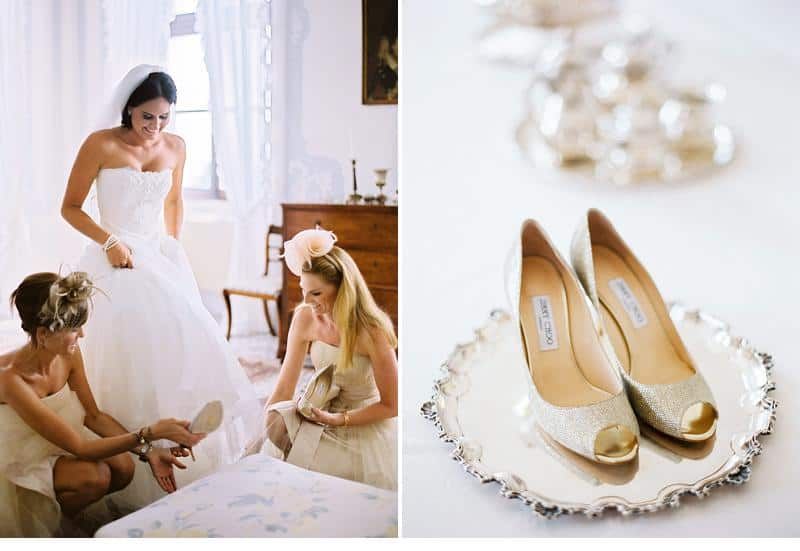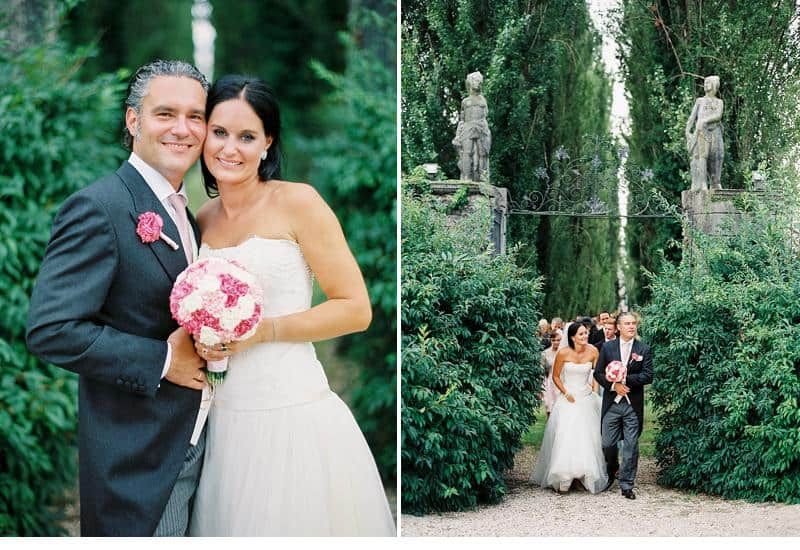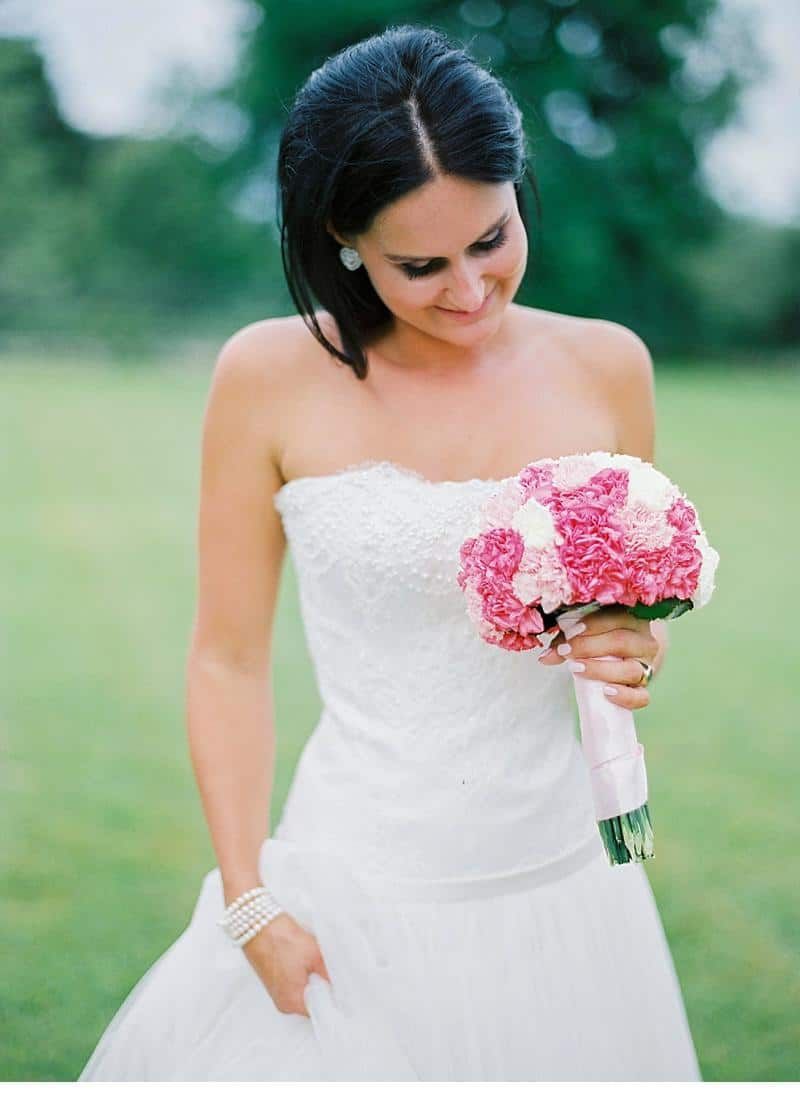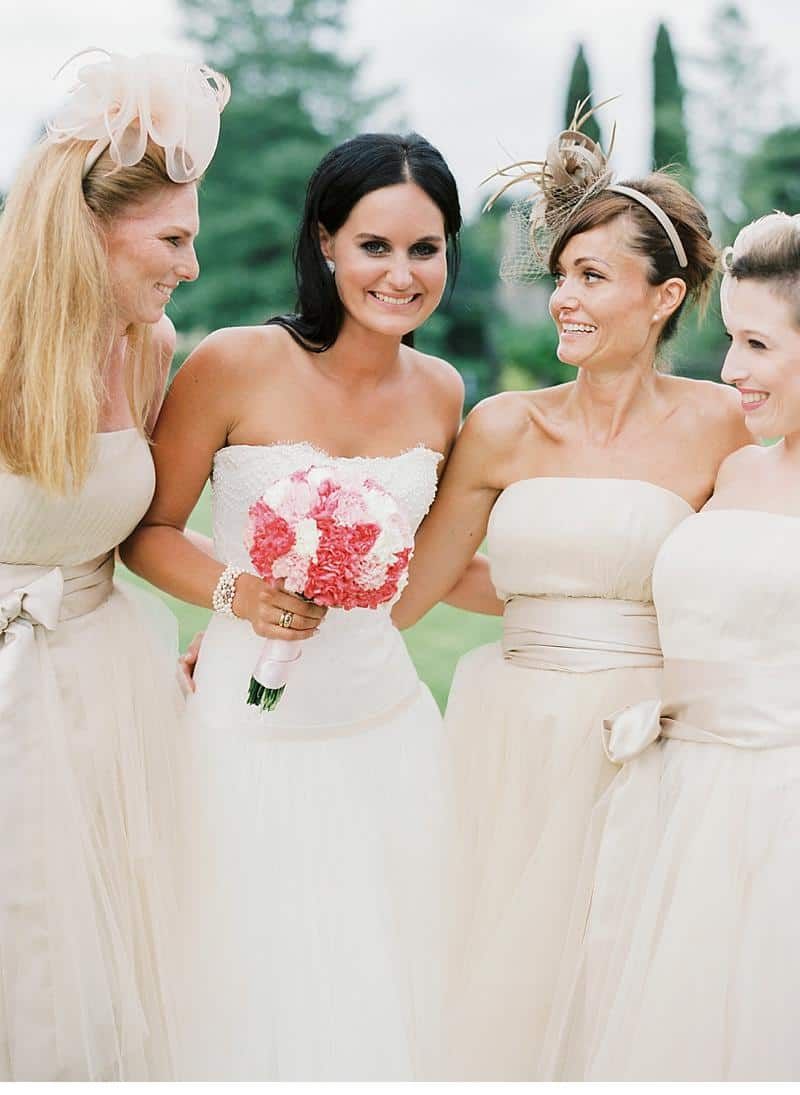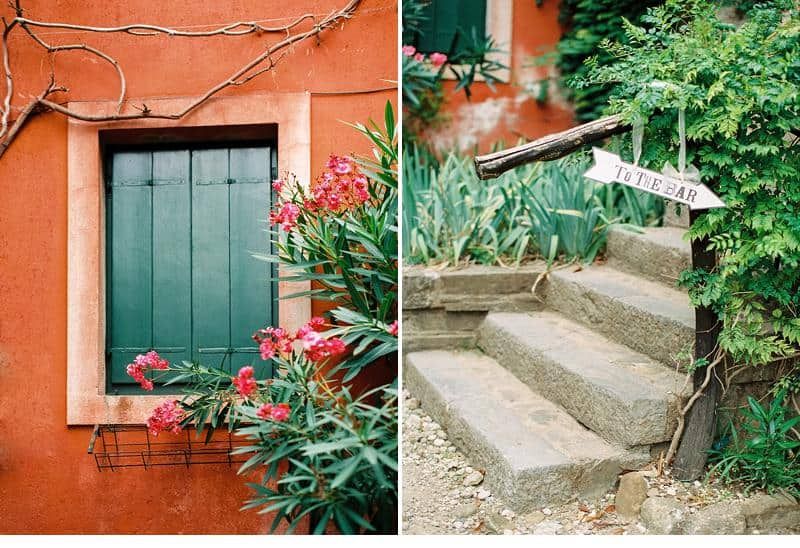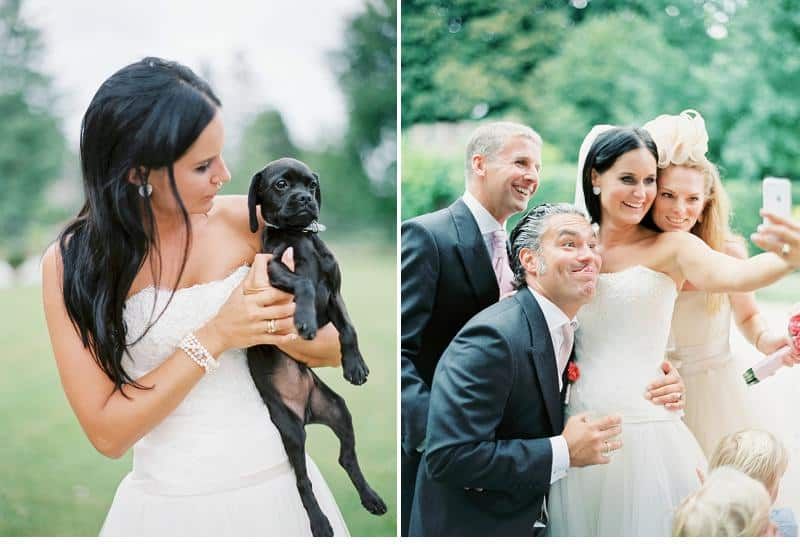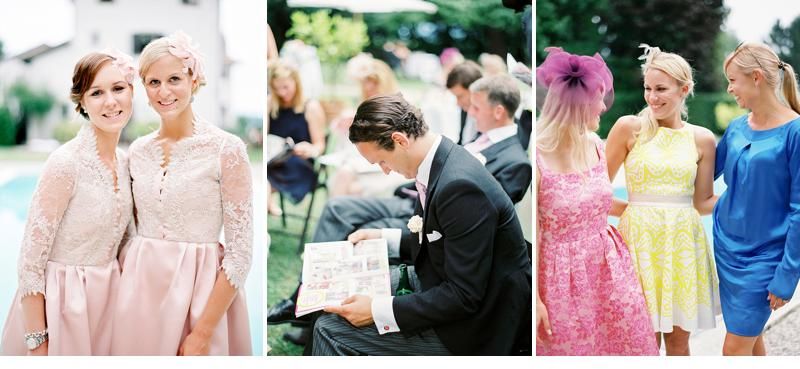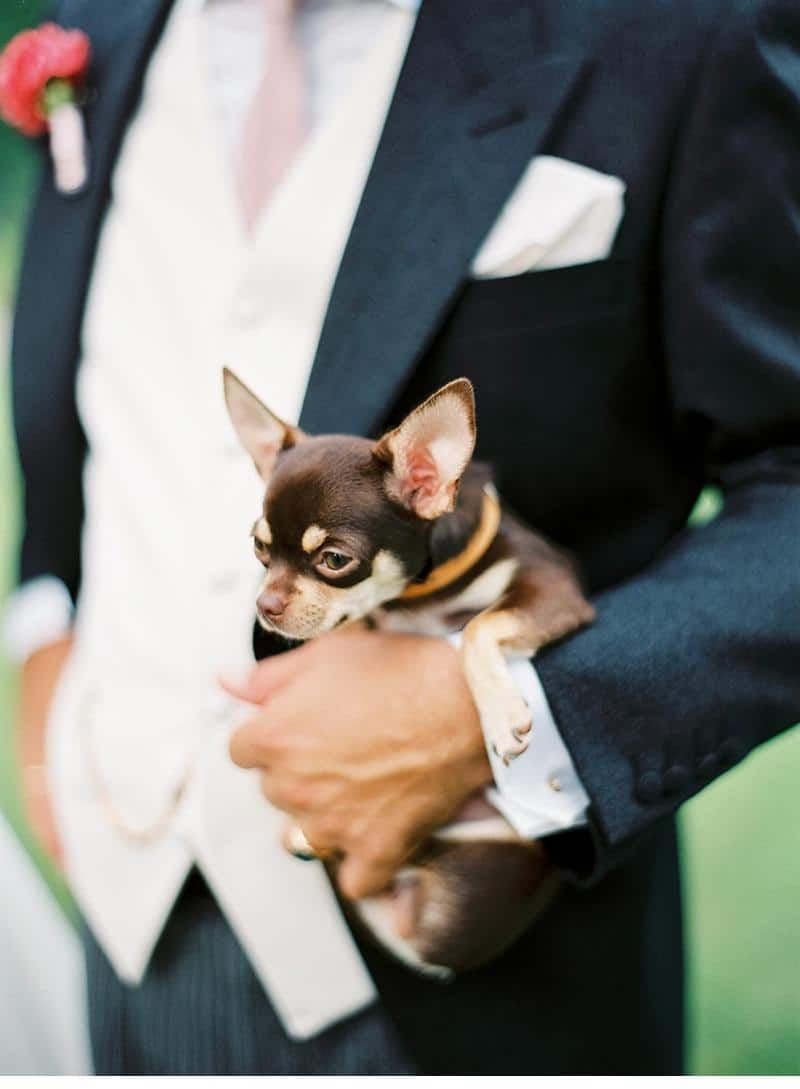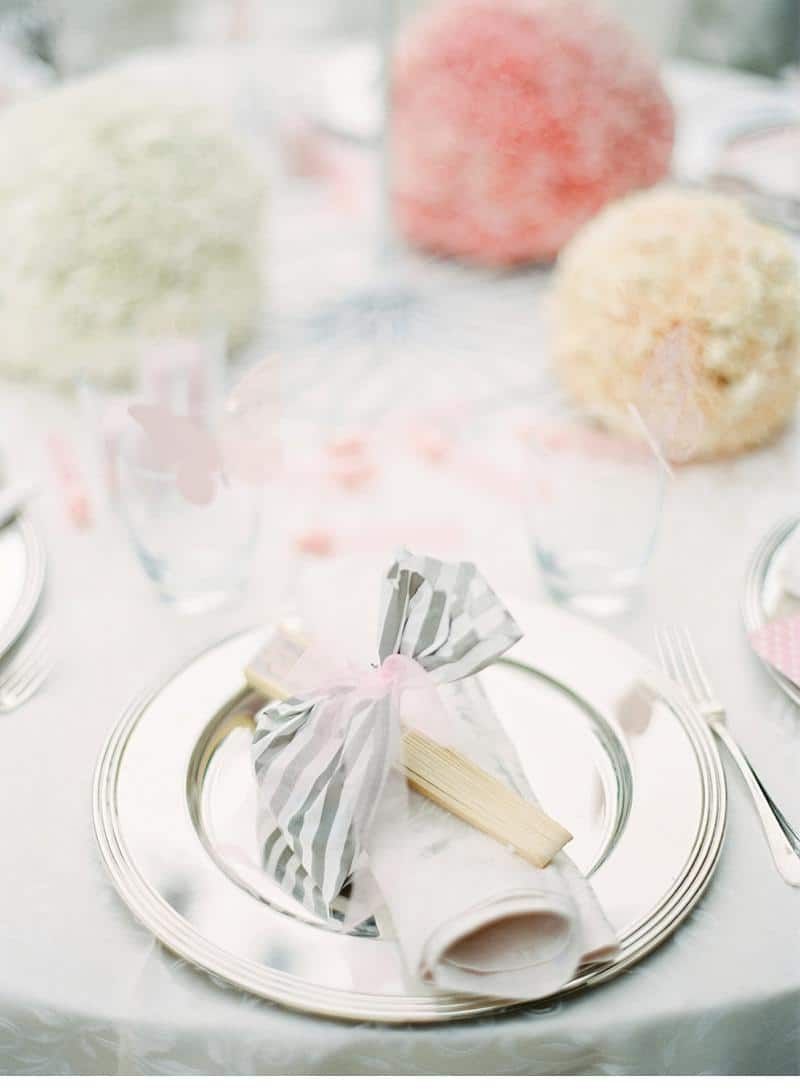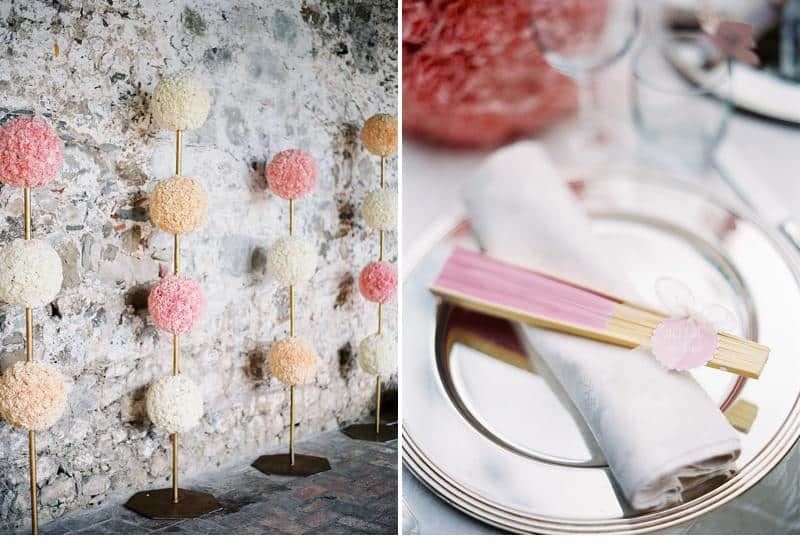 FOTOGRAFIE: peaches & mint by Pia Clodi
LOCATION: Villa Gallici Deciani
BRAUTKLEID: The White Dress Company
BRAUTJUNGFERN KLEIDER: Light in the Box
ANZUG BRÄUTIGAM: Frack & Co
HAARE UND MAKE-UP: Sophia Spatt
BLUMEN: Kunstgärtnerei Doll
HOCHZEITSPLANERIN: Julia Tschurtschenthaler
EMPFOHLEN IN UNSEREM SCHATZKISTCHEN: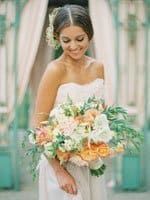 peaches & mint