Karlien and George – Lucky love in Namibia
Today we have pure fascination waiting for you! Come with us on an adventurous journey to Namibia where Karlien and George got married.
Namibgrens Guestfarm is located among majestic landscape where natures beauty as well as the the place itself are impossible to describe.
For their emotional ceremony Karlien and George picked a magical place between huge impressive rocks from where the two and all their guests had an unbelievable view onto the endless width of Namibaia.
The gorgeous dress, her adorable hairstyle and Karliens happy smile spread so much charm that her groom and all the guests were totally ravished by her.
We totally fell in love with their "getting ready": together with their friends Karlien and George seemed to have a lot of fun an to enjoy these moments full of anticipation. And did you see the mens boutonnieres with the cute antelope-horns?
Afterwards they celebrated outdoor with delicious food and wonderful background music. The rustic table decoration fitted perfectly into the natural ambience and created a comfy atmosphere.
Lindsay from Dear Heart Photos caught the most emotional and most beautiful moments on camera and created a fascinating world of pictures which makes us dream away the day…
Translation: Marina Jenewein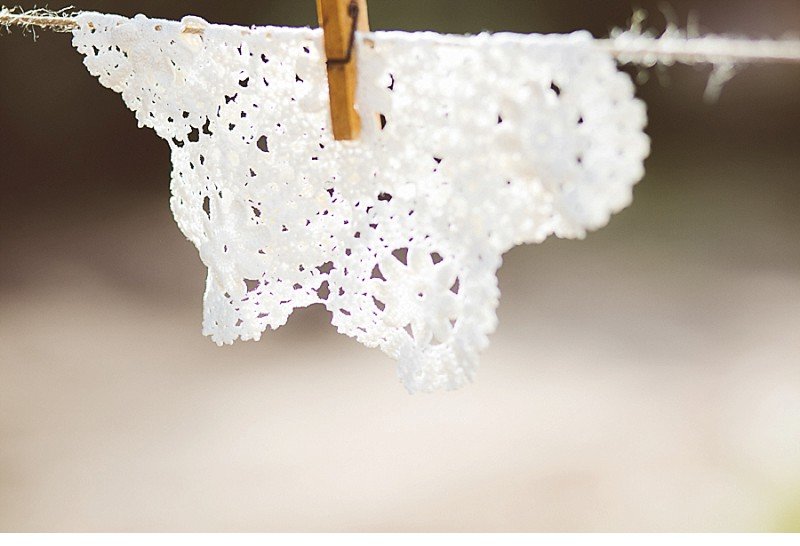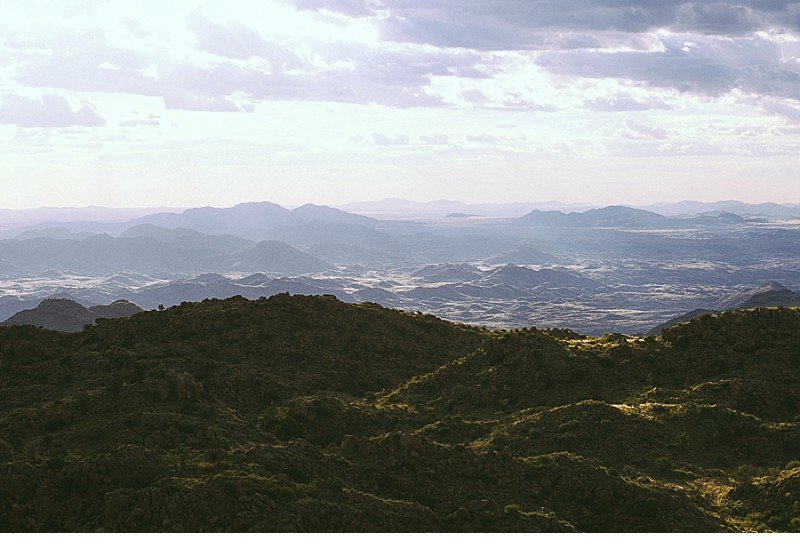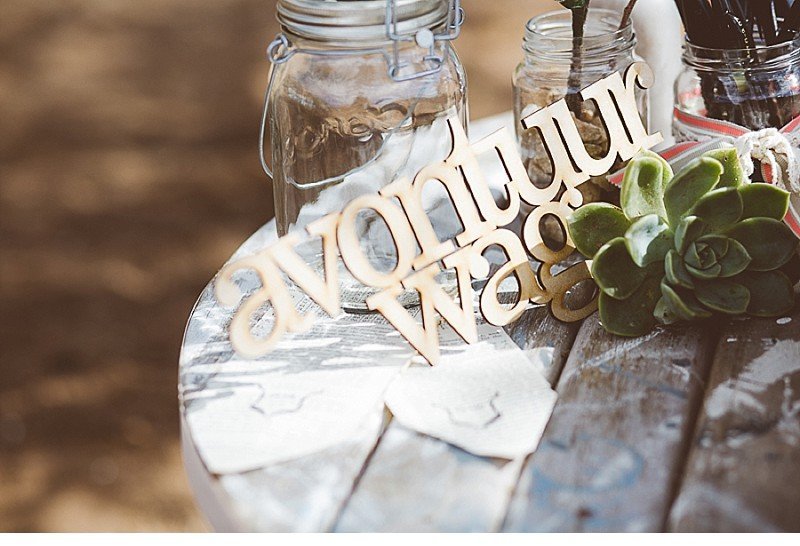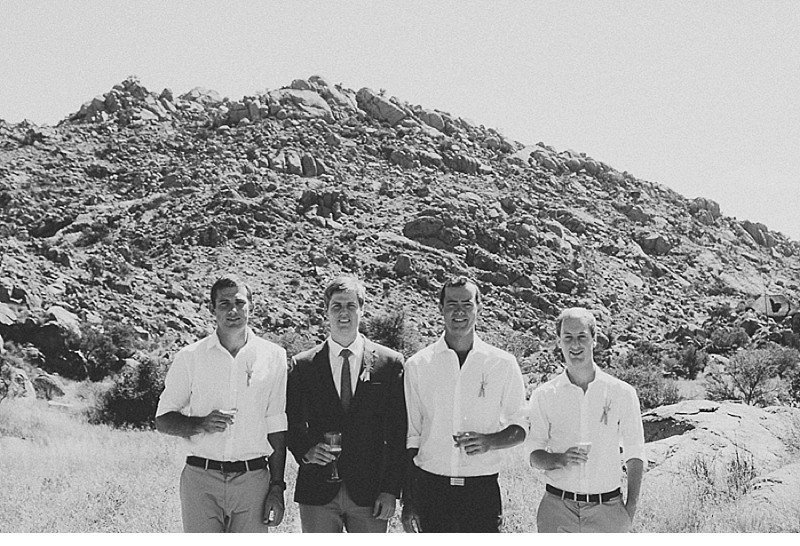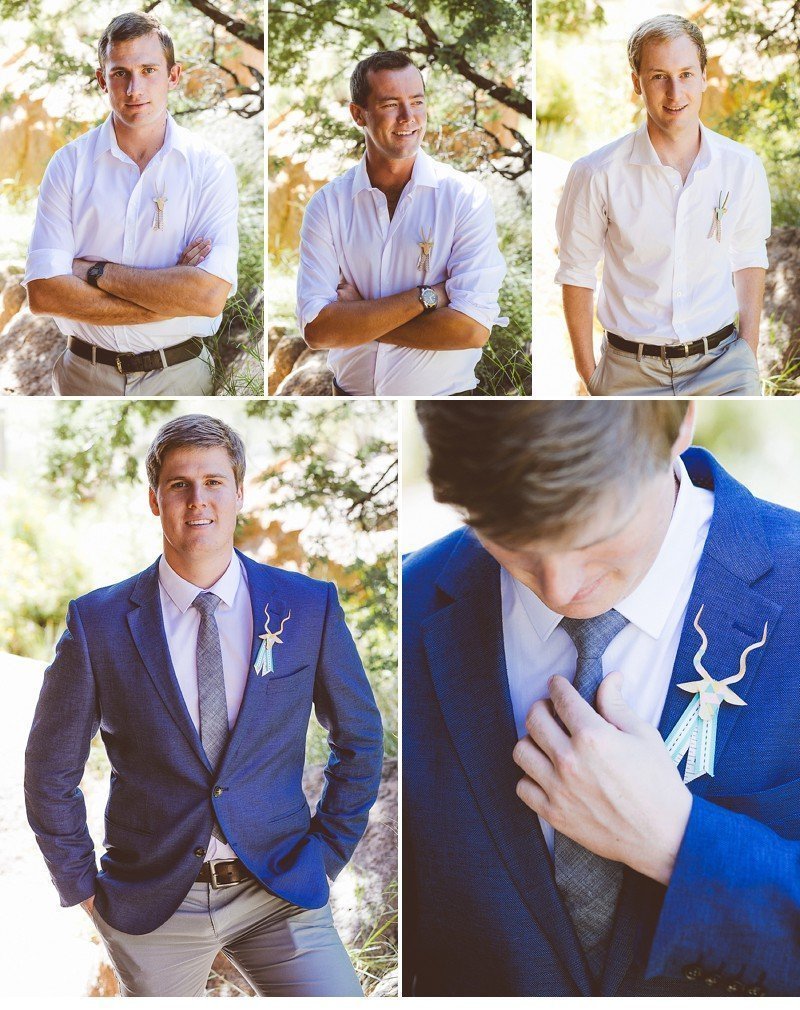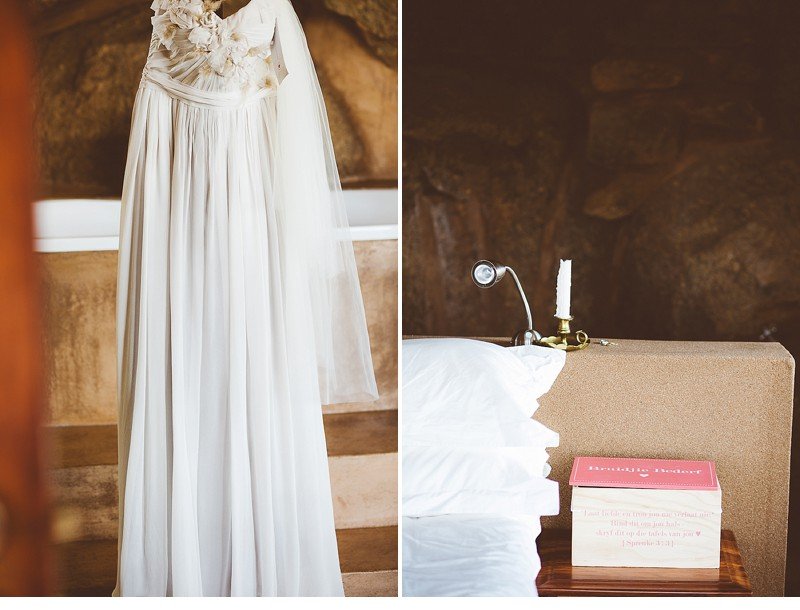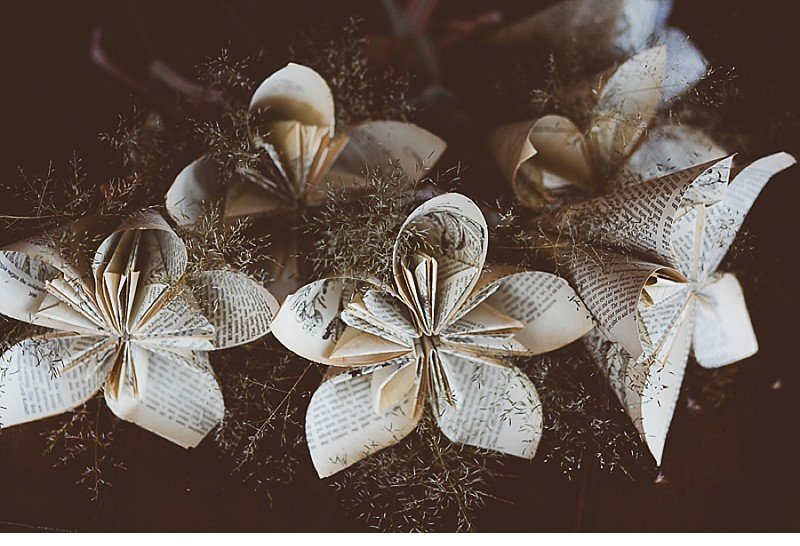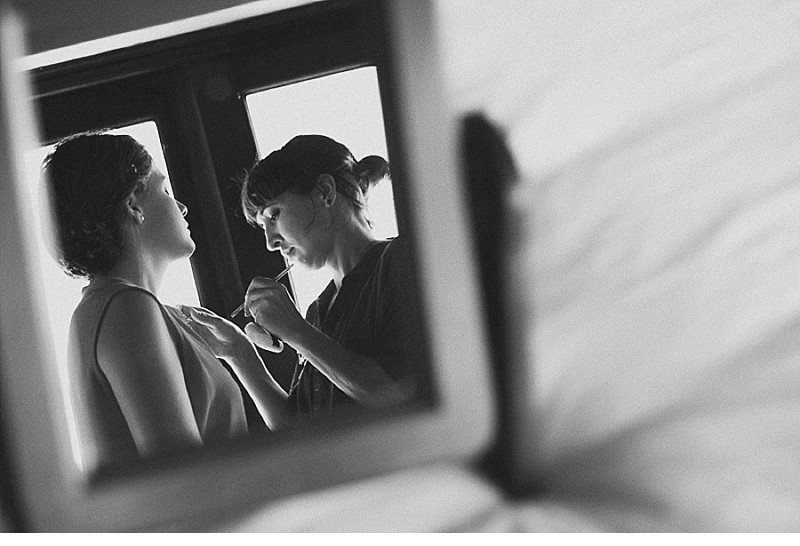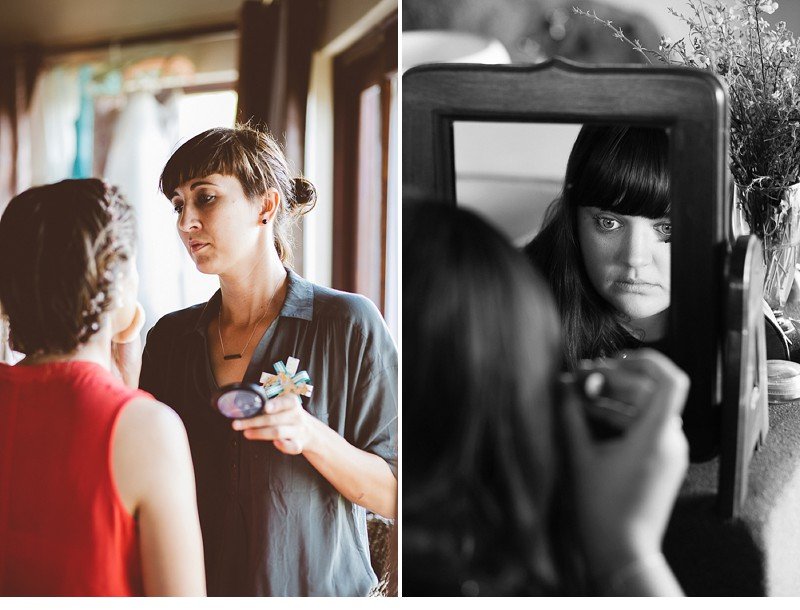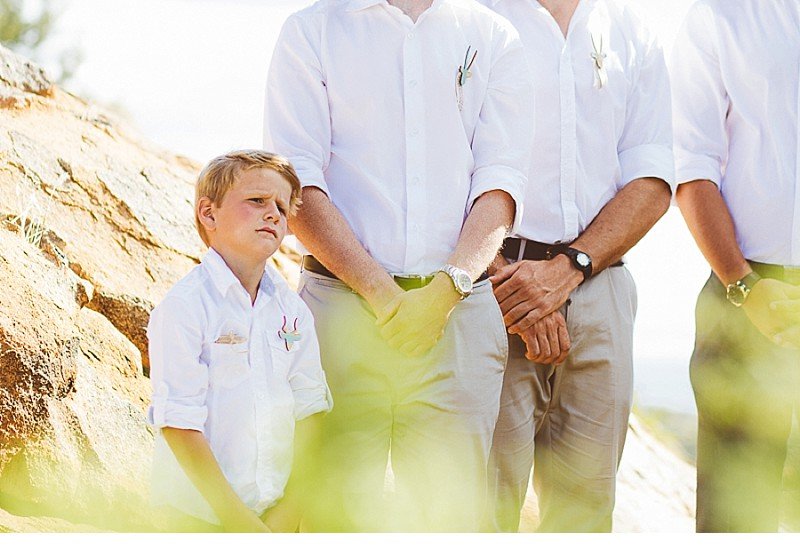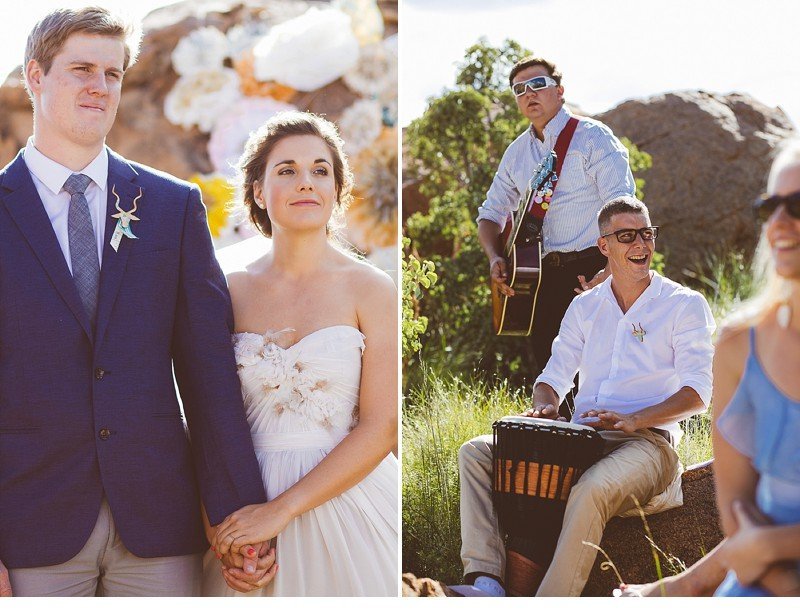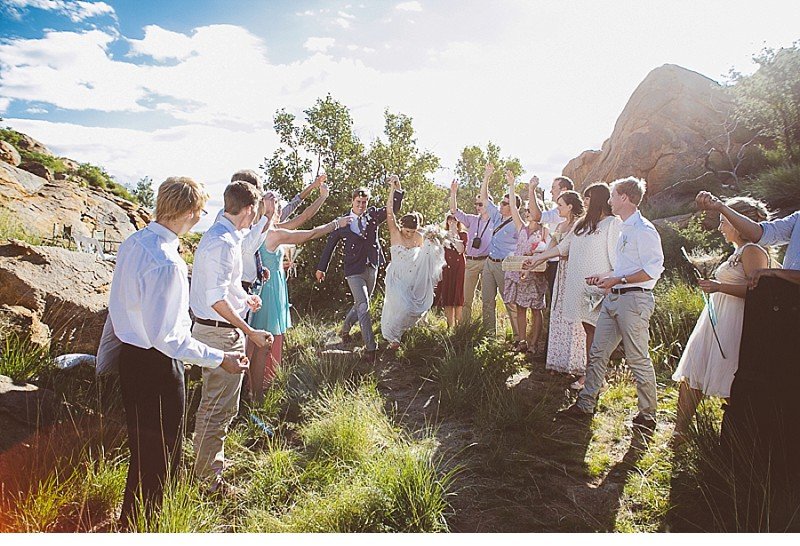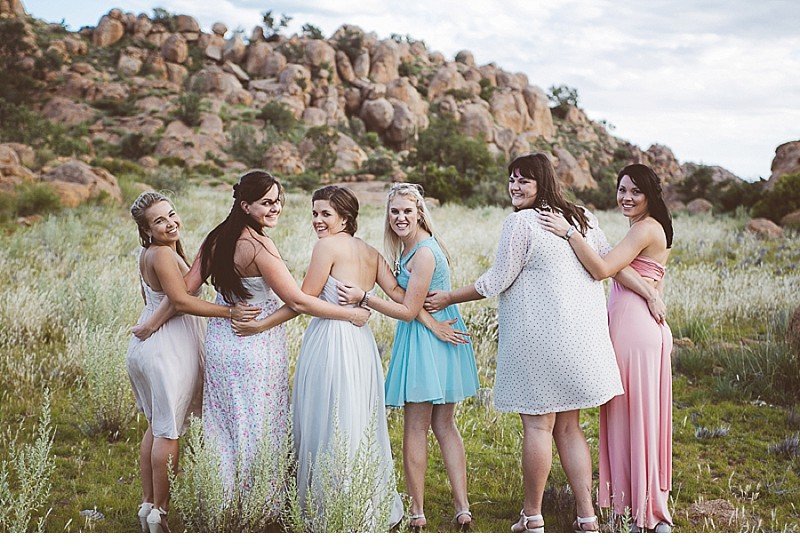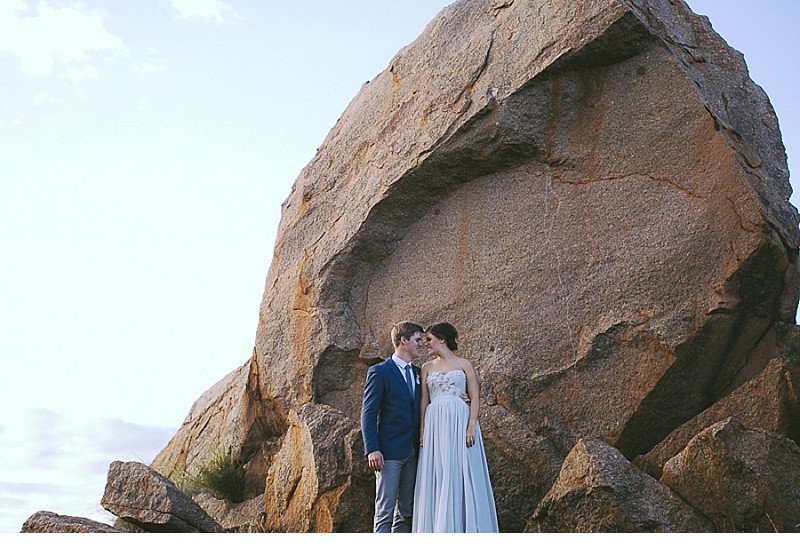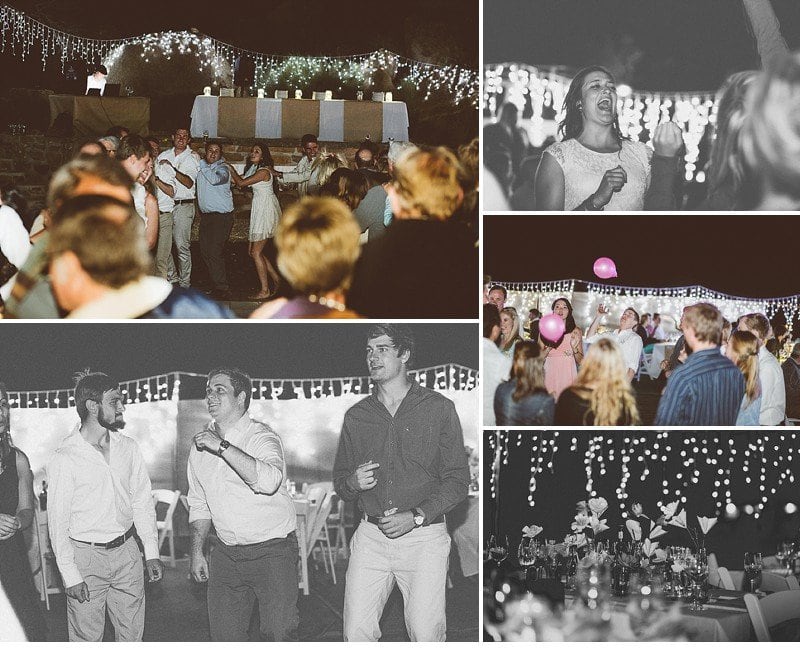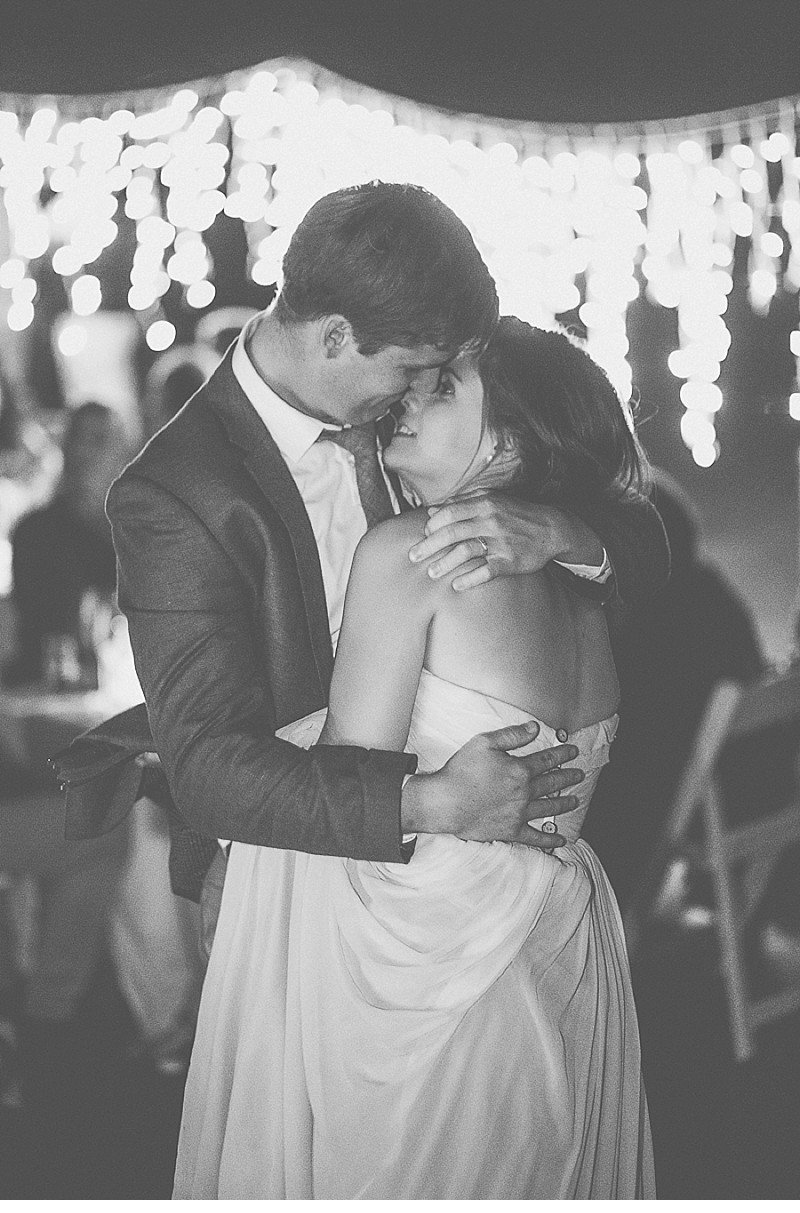 PHOTOGRAPHY: Dear Heart Photos
VENUE: Namibgrens, Namibia
WEDDING DRESS: Alana van Heerden – made with love
HAIR: Peet Venter
MAKE-UP: Endri Steenkamp
BOUQUETS: Pietman Diener