Kaylee and Seth – Yardwedding in tender shades of pastel
We love outdoor weddings. This wedding of Kalyee and Seth from Texas was a very special one. Eventdesigner Mayhar Design took lovingly care of all the preparations and created a dreamlike wedding for Kaylee and Seth. Photographer Michelle Boyd finally caught it on impressive pictures.
Michelle Boyd revealed some details: "When I first met Kaylee to discuss her upcoming wedding, I could not wait to be a part of her big day. With a genuine kindness and excitement, Kaylee approached each step, jumping into the collaborative design process with enthusiasm and heart. From the very beginning, she knew that she wanted a small and intimate wedding with close family and friends.
Having fallen in love with the idea of a dreamy peach and mint color palette combined with soft romantic florals, it quickly became our goal to create a loving environment with thoughtful, delicate details. It was such a joy to be allowed into the lives of Seth and Kaylee as they planned their special day. I am so touched by the love and kindness that went into this wedding and I hope that we were able to create a day that they both dreamed of."
These one-of-a-kind pictures shot by photographer Michelle Boyd Photography let us imagine how much love, affection and happiness everyone must have felt on this special day.
The perfect combination of southern hospitality and elegant nativeness as well as the use of heartwarming shades of peach and mint by eventdesigner Mayhar Design turned this summer wedding into a charming unique copy.
Lay back and let the sunshine into your hearts…
Translation: Marina Jenewein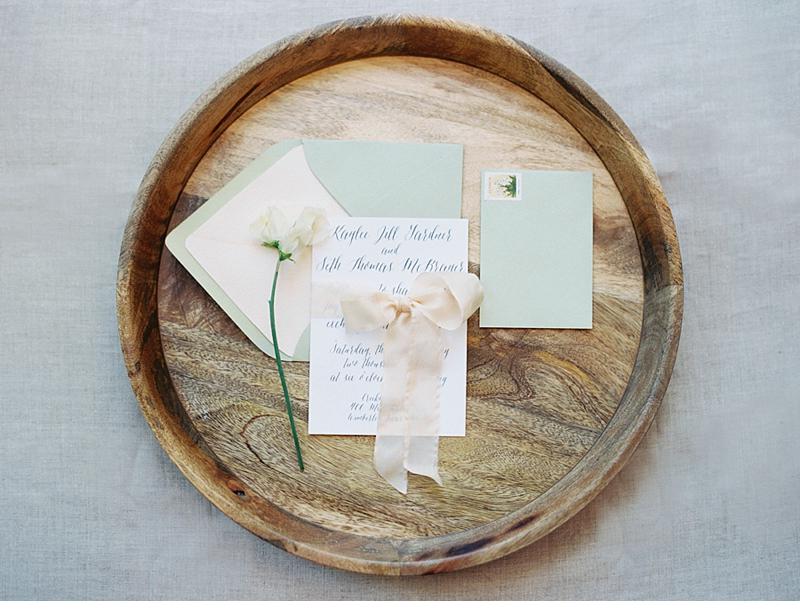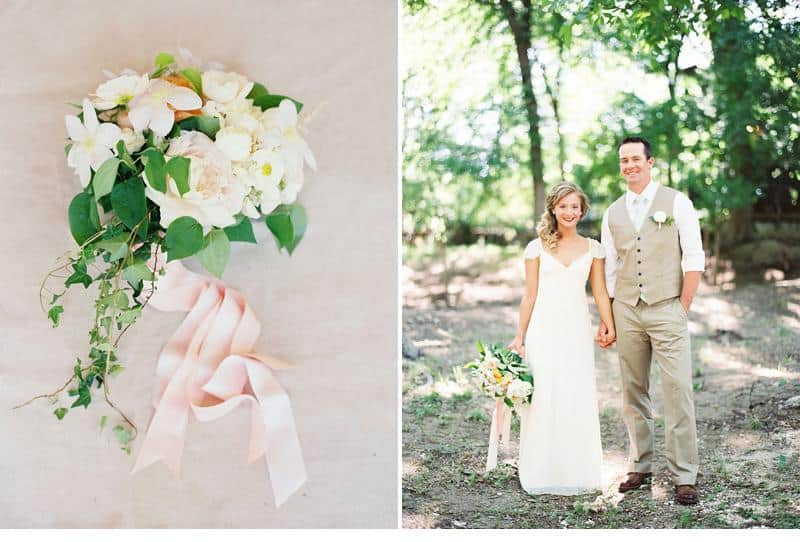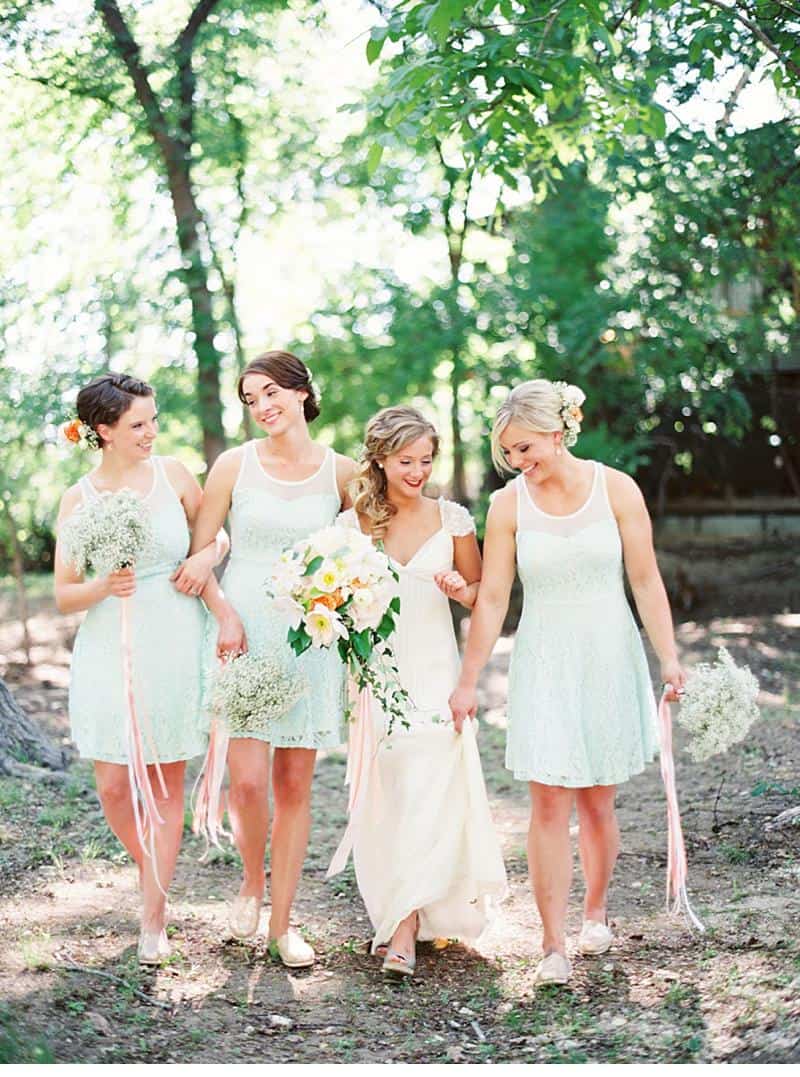 PHOTOGRAPHER: Michelle Boyd Photography
CREATIVE DIRECTION & STYLING: Mayhar Design
FLORIST: Katy Bohls at Without Wax Katy
DRESS: Vintage Jenny Packham
BRIDES HAIR: Vanessa Rios, Studio H2O
BRIDESMAID'S HAIR & MAKE-UP & BRIDAL MAKE-UP: Shawn Matesic, Beautiful by Shawn
VENUE: Creekhaven Inn
CATERING: Texas Roadhouse
DJ: BJ Hermes, Backdraft Entertainment
BARTENDER: Eldon Hansen, Friend of Bride and Groom
OFFICIANT: Mike Turner
CAKE: Friend of the Bride
FURNITURE, ACCESSORY & TABLEWARE RENTALS: Sweet Sunday Events
FILM LAB: PhotoVison Prints