Kimberley and Niels – an adorable lovestory
South African weddings always have a special charm and we are more than happy to present you the adorable wedding of Kimberly and Niels.
The romantic location Hawksmoor House is situated among the wonderful vineyards of Stellenbosch. With a lot of passion manager Kirsten turned this pretty estate into an amazingly comfortable oasis and she loves having smitten bridal couples celebrating their big days at this place.
Niels works as a pilot and Kimberly is a flight attendant – so it´s no surprise they met each other at work. Both love to travel and to visit the most beautiful places in the world.
The very talented photographer Yolandé Marx fascinates us with her heavenly paradise of pictures and lets us dive into the most moving and most beautiful moments of the day.
Look at Kimberly, she is such a cute bride! We are deeply impressed how passionatly she talked about her wedding.
Kimberly told us:
What made you decide to get married where you did?
Hawksmoor was "love on first sight". After looking at several other vineyards, it was out of question, that Hawksmoor would be the place to have our wedding.
From the moment we arrived we were made to feel so welcome and we immediately felt the generous and warm hospitality.
Whilst sitting outside on the porch overlooking the beautiful gardens and Table Mountain and sipping some wine with the owner, we made up our mind very quickly. We could not have chosen a better place than Hawksmoor House to have our wedding. The memories will live with us forever.
What sort of decoration did you have?
Our wedding style was characterized by soft, warm touches of romantic elegance and vintage.
The focus was on good food, excellent wine, open spaces and nature.
It was our vision to create an elegant, rustic, and romantic atmosphere, the vibe being relaxed, intimate and cozy.
We love South Africa's nature and the simplicity of the colonial setting. Thus we incorporated beautiful flowers and classic pewter pieces, also antiques such as old tea pots, and mason jars (the protea being the main centrepiece flower) to mark the authenticity of this style. Simple, beautiful pieces accented the romantic/ bohemian elegance.
Our wedding was the perfect occasion to thank our family & friends for being such wonderful people to us and treat them to a delicious evening of amazing food, heartfelt toasts, good music in the beautiful setting of South Africa.
Did you have any diy things?
I designed and created all stationary by myself:
– wedding invitation & thank you cards
– little travel booklet on Cape Town & wine lands
– wedding dinner menu
– little paper lollipop sticks with a saying on it (for the ceremony)
– name tags for the wedding dinner
– tag for the birdcage, where guests put in their wedding cards
Wedding favour: Carefully packed brown bags filled with amarula, rusks & grandpa pill
What were your special moments or highlights of the day?
– The African Choir, Thokozani Brothers, who performed before, during and after the ceremony. They sang with such emotionality, some guests were moved to tears.
– Niels and I surprised our guests with a quilt that an old friend of the family made out of the pieces of fabric the wedding guests had sent us back with their answer to our wedding invitation.
– Niels and I surprised our guests with our opening dance on "let's twist" :)
– The speeches that were held by my dad, our two best men and Niels' dad were beautiful and with such love and humour.
– My twin sister read out a poem she had written for me. It was very touching and brought happy tears to my eyes. Also a film on Niels and my life was put together and shown. Great!
– We were given a "memory book" by our two best men. It is filled with stories, experiences, photos and dedications to us. An amazing book – such an individual present, that we will always keep in a safe spot.
Translation: Marina Jenewein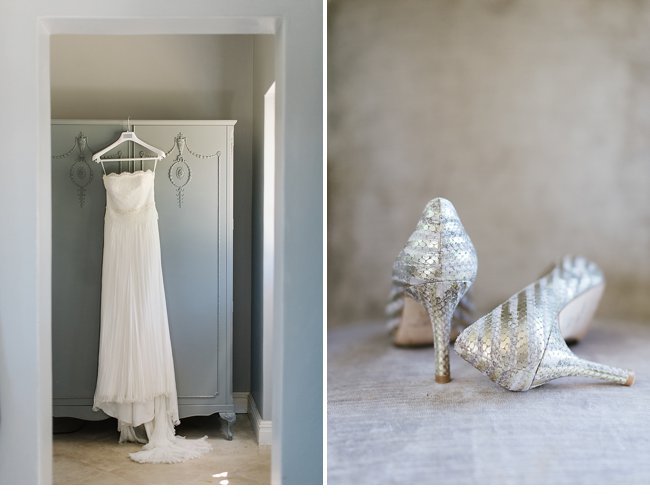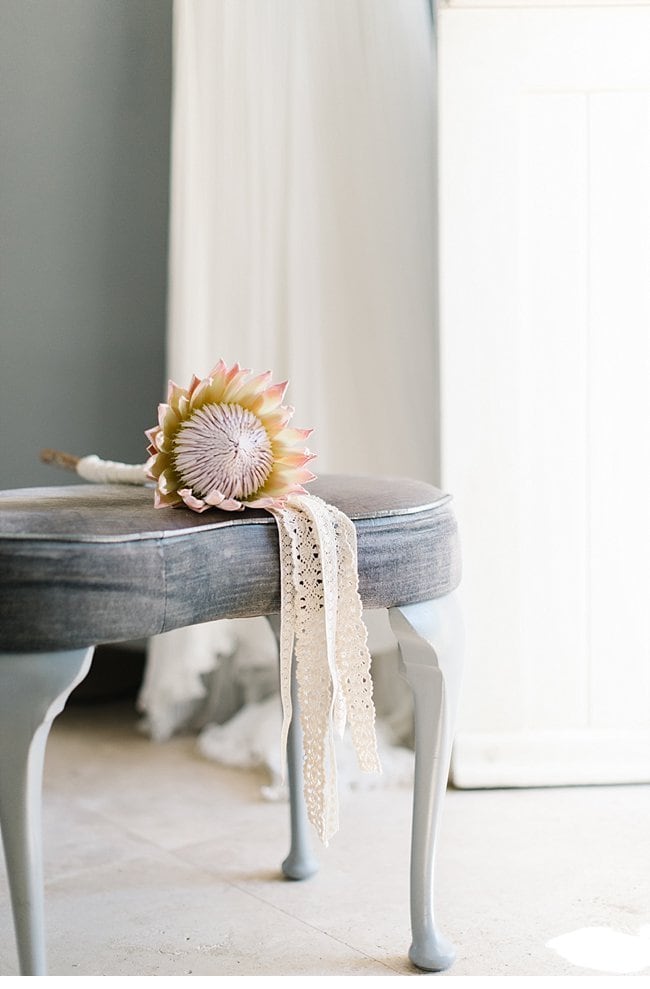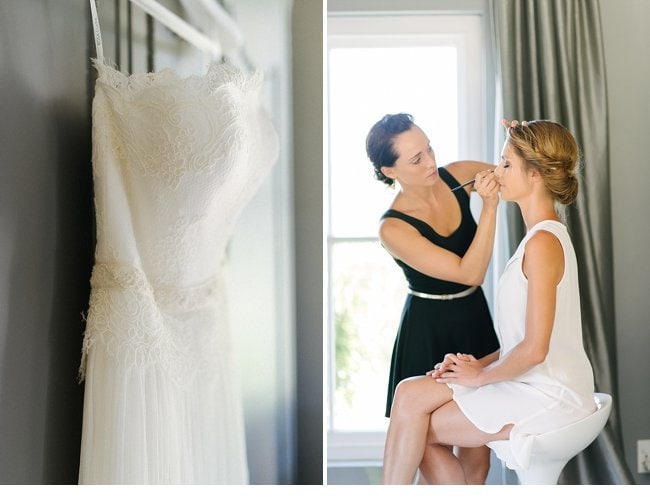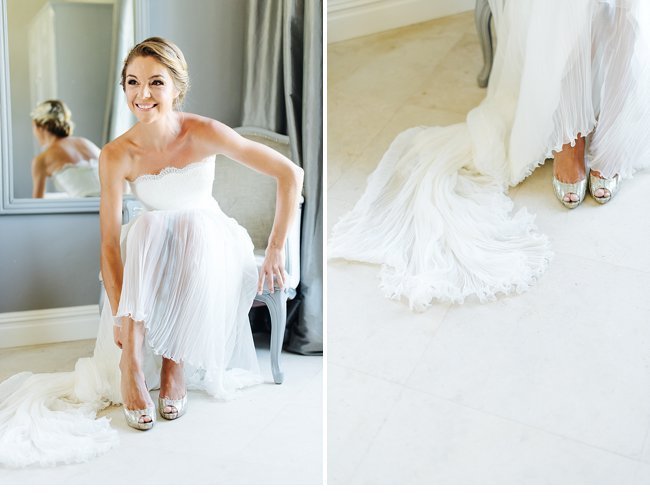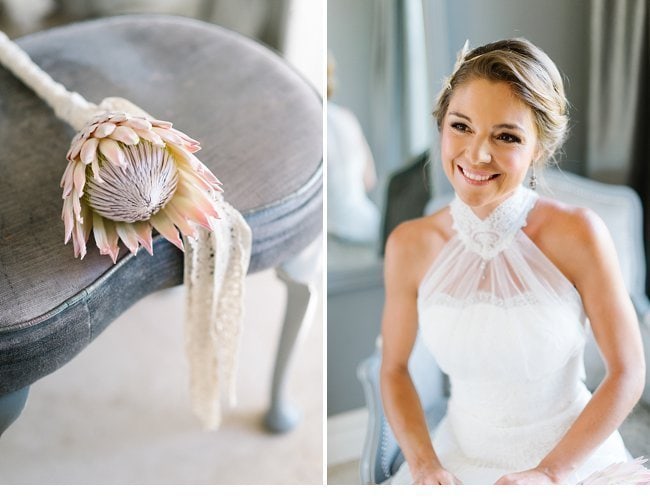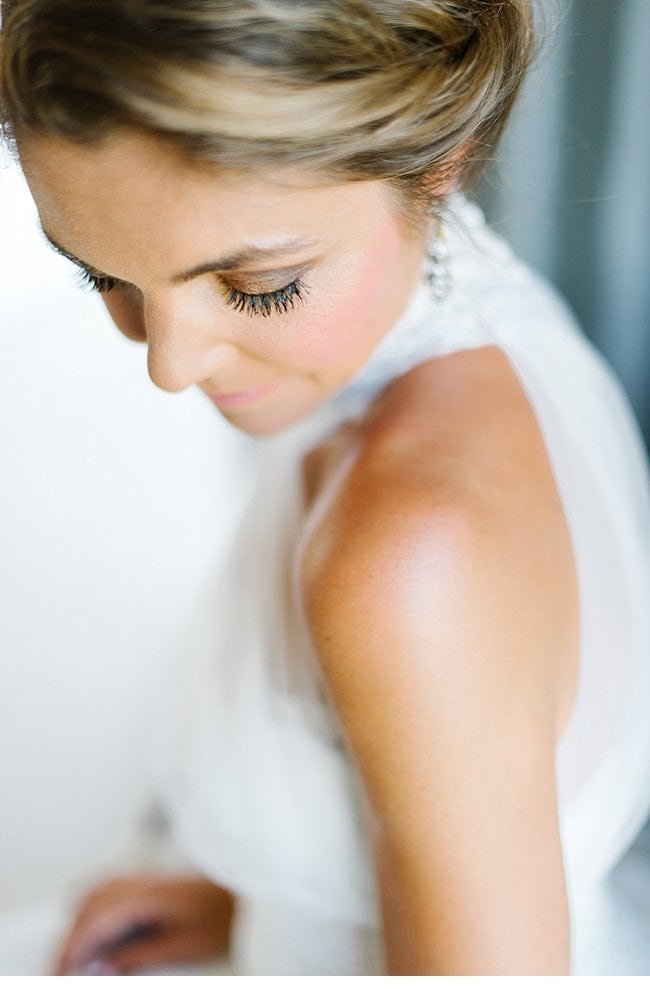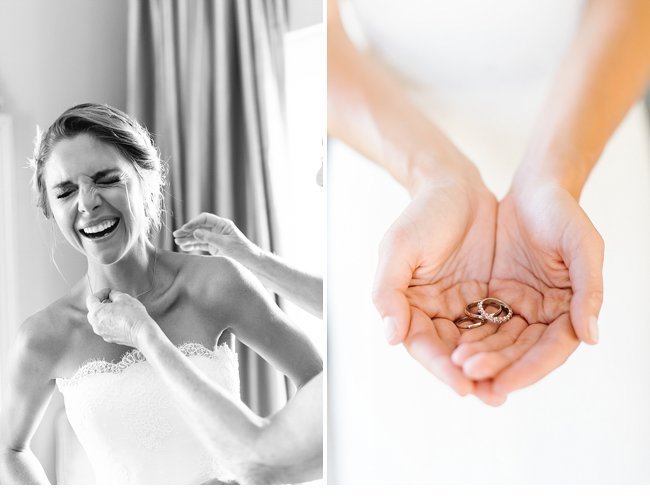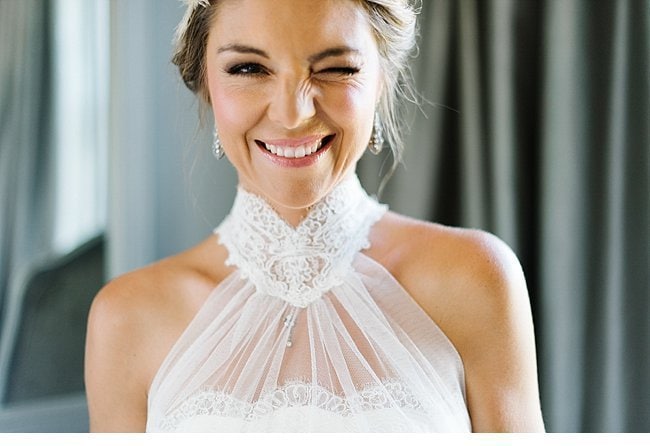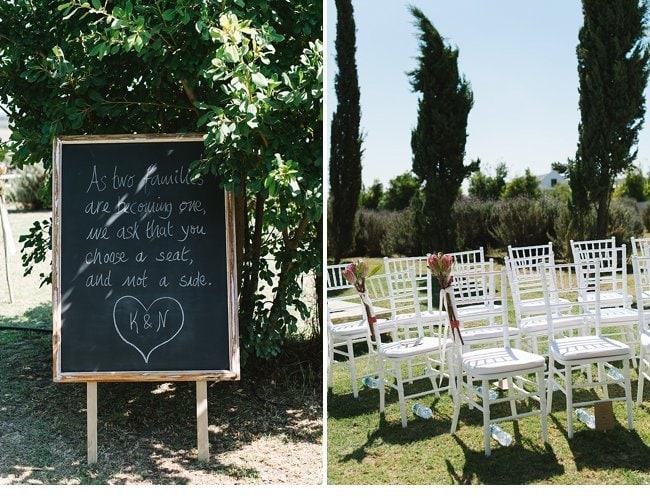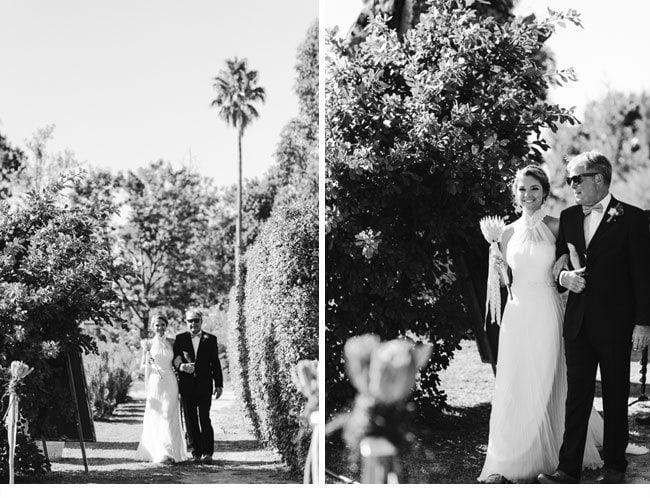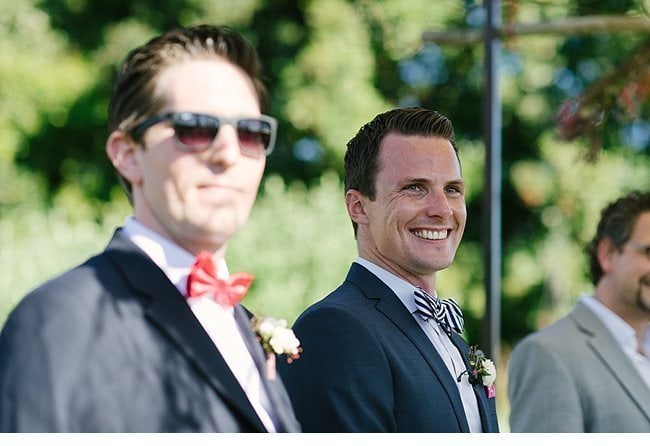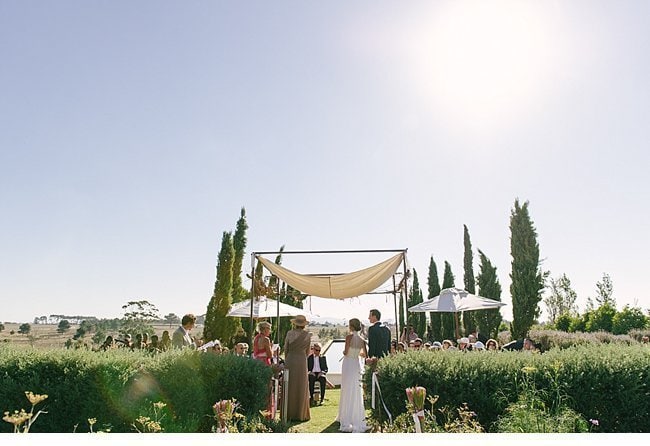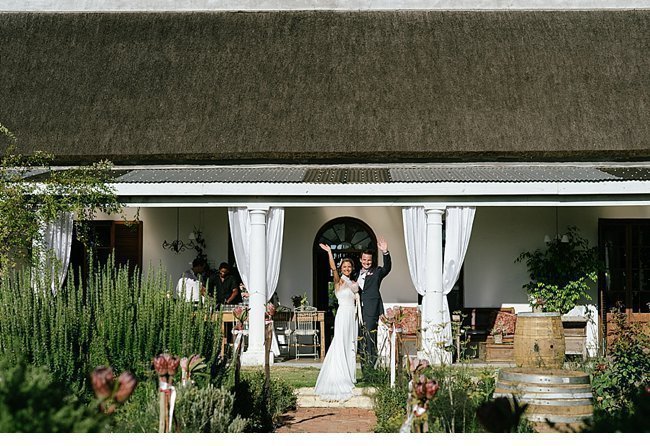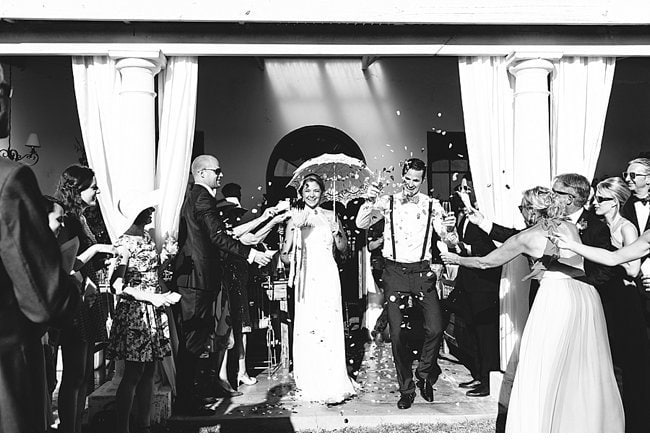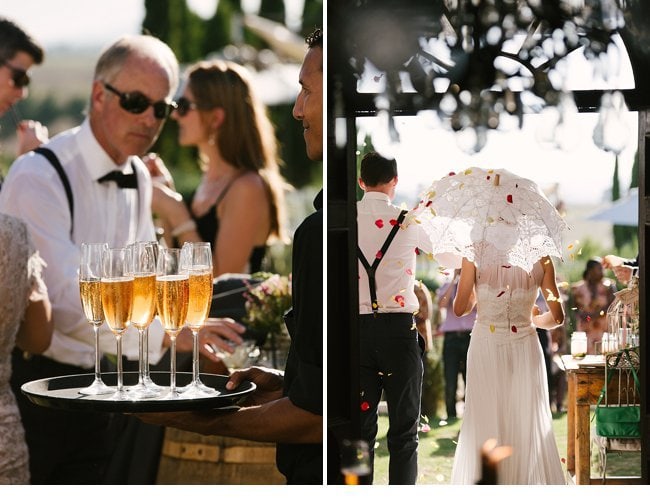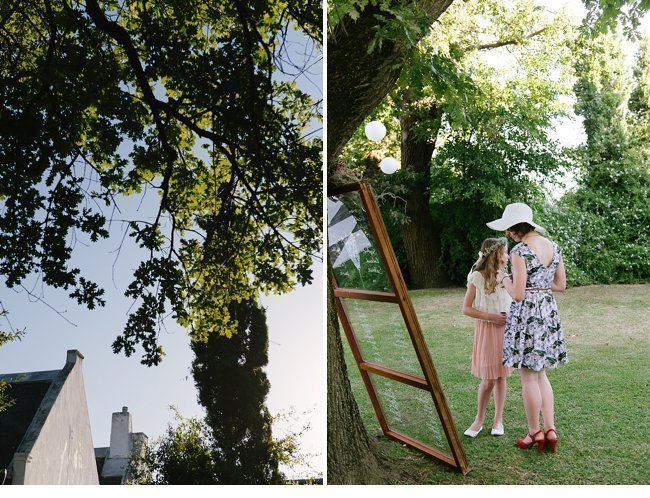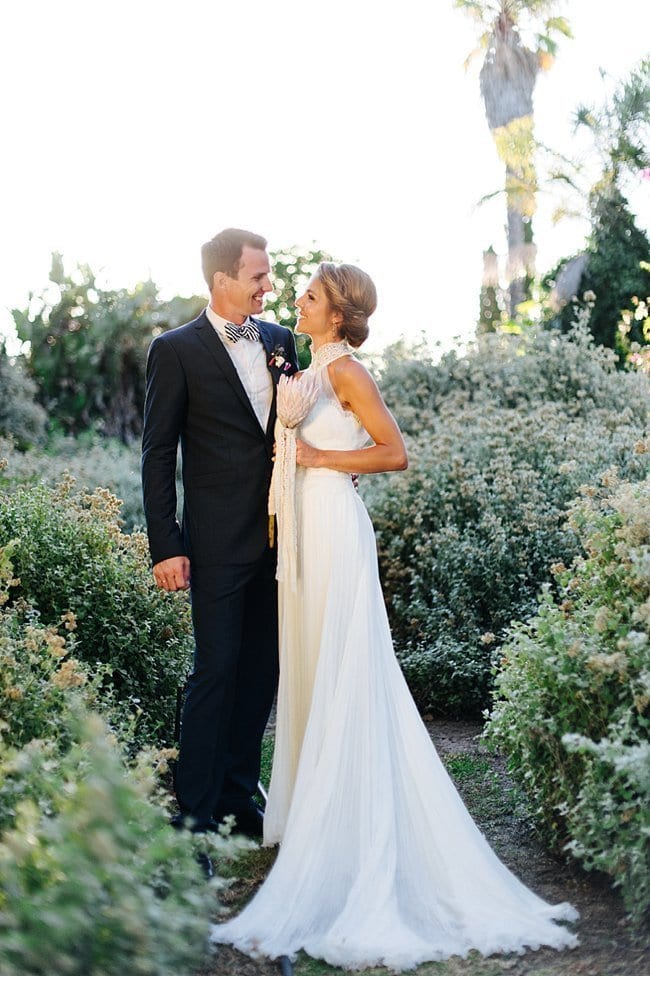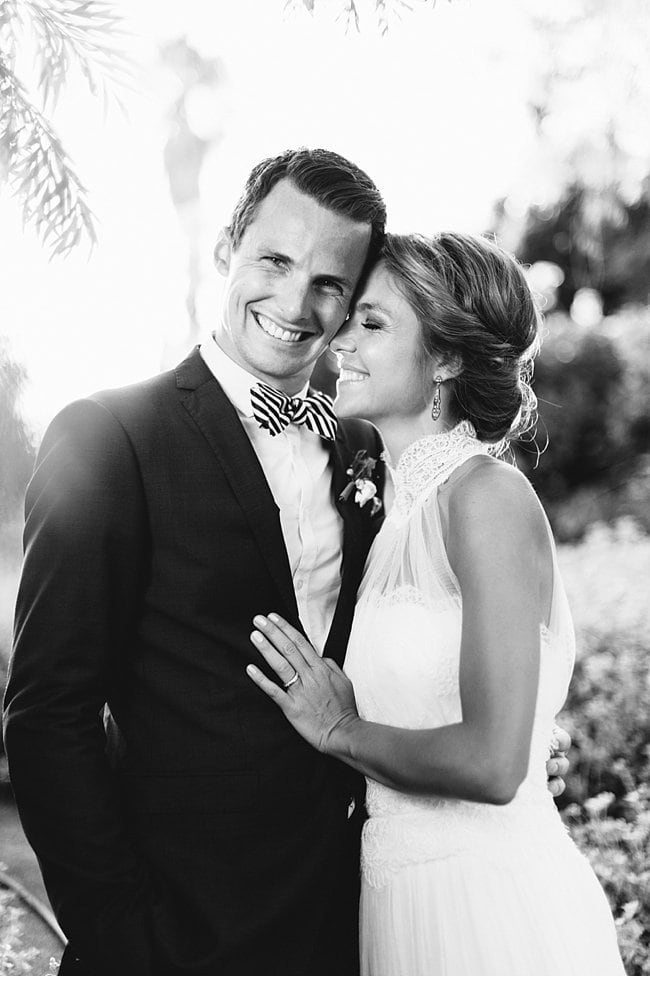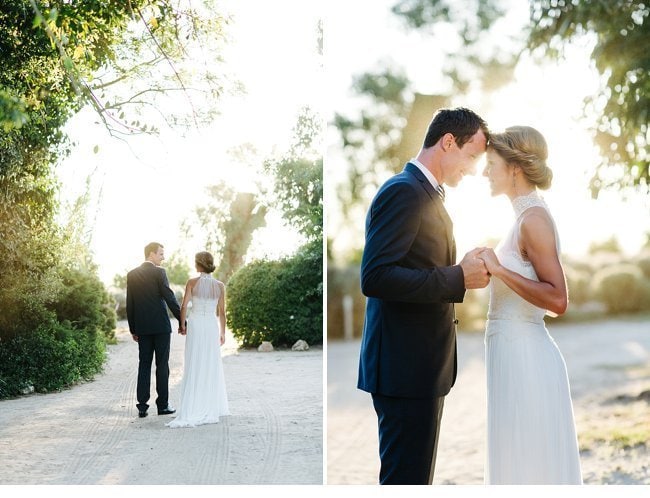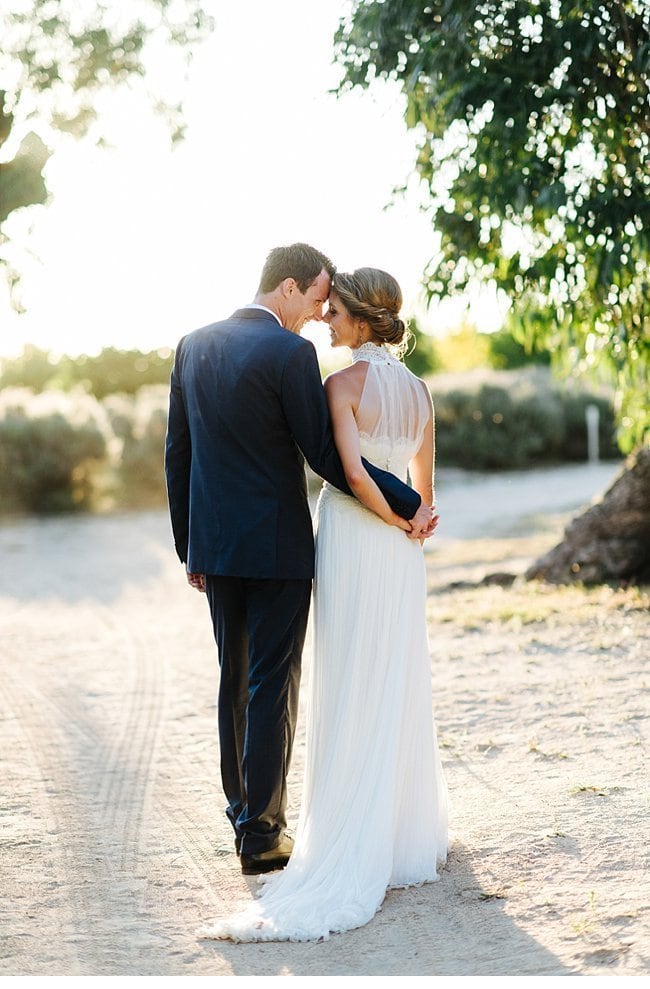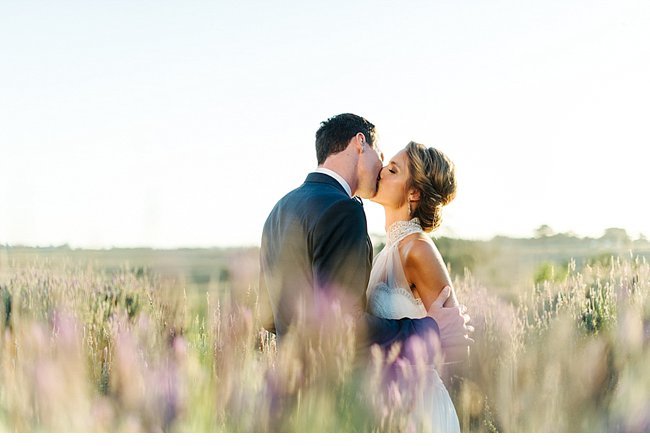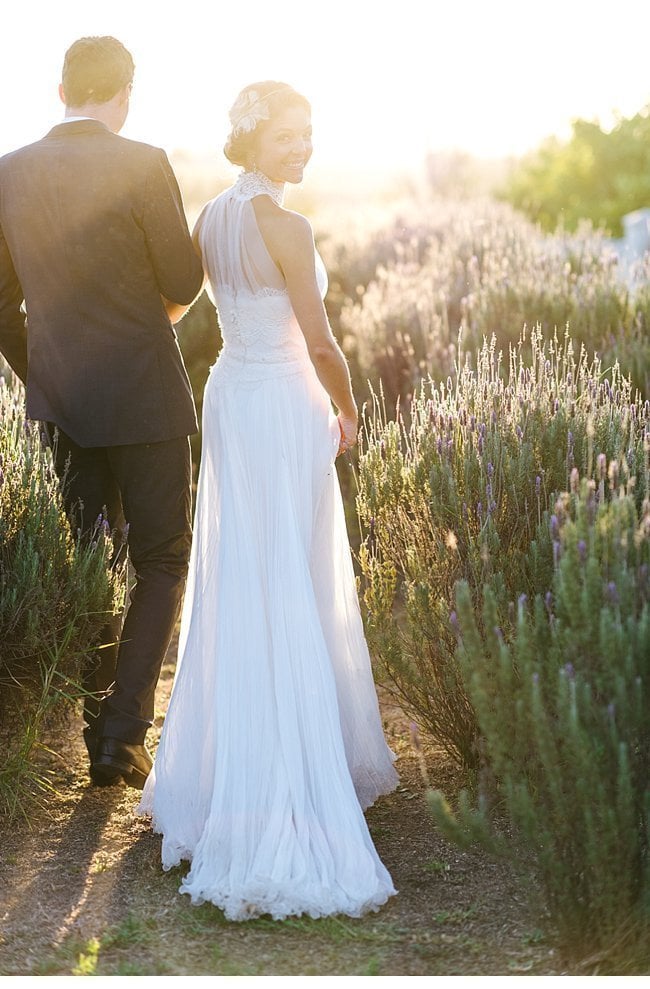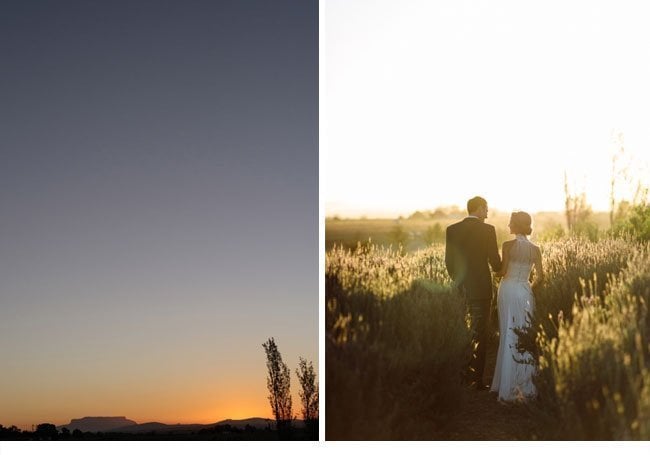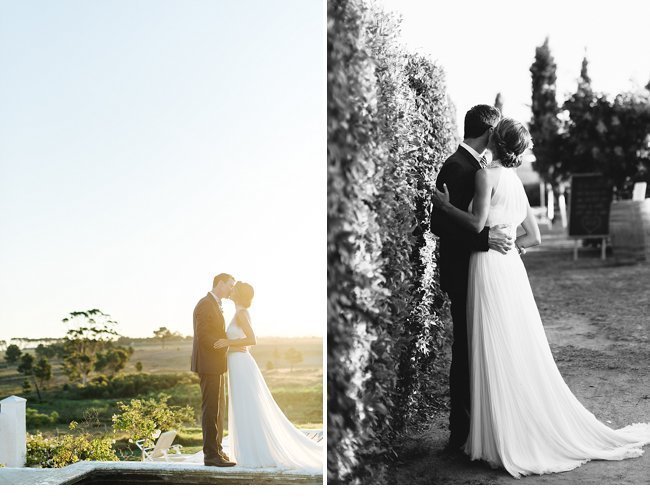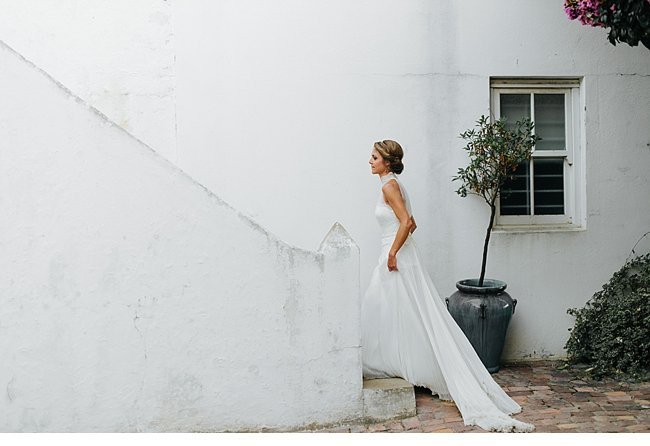 PHOTOGRAPHER: Yolandé Marx
ASSITANT PHOTOGRAPHER: Rebecca von Rehn
VENUE: Hawksmoor House – Kirsten
BRIDAL DRESS: Rosa Clara
MAKE-UP + HAIR: Marize Louw
SHOES: Paco Herrero
GROOM'S SUIT: Tiger of Sweden
WEDDING MINISTER: Dr. Robert Steiner
DECOR + FLOWERS: Tanya Odendaal of Studio Bloem
CATERING: Zest
BEVERAGES + EQUIPMENT: Urban Tonic
CHOIR: Thokozani Brothers