La Beauté
A look at the inspirational diversity of this extraordinary editorial by Lena Williams of Bash Design Concepts reveals a stylish and creative concept. The beautiful table design, the earthy colors and floral highlights cast a spell over us. The talented team found the perfect setting for their visions in the beautiful Schloss Prossen .
Lena Williams says: "The name La Beauté originates from the symbolism of this so sensual and delicate flower. The orchid, whose meaning is beauty, frames the theme of our Bridal Editorial Shoot in the beautiful Schloss Prossen. Nestled in the Elbe valley near Bad Schandau, lies this small refuge, which opened its doors to the world in 2019 as a lovingly renovated hotel.  Here time stands still and the murmur of the Elbe, the chirping of birds and the smell of fresh lavender is in the air. A house full of history and yet so stylish and modern.
Design meets old architecture. Beauty that you can feel and live. The perfect backdrop for a long table, which is covered with high quality and lets the room speak for itself. Flowing silk on the table and feather-light tulle dancing in the wind. Delicate fabrics and floral poetry make the female beauty a special part of the photo spread. 
A mix of light caramel and toffee in combination with cream, result in a noble and timelessly classic yet modern look. Minimalist and yet elegant. In this project it was our intention to show how fine art elements can be combined with modern stylistic means. Thus a special and individual look is created. High-quality brands complete the overall concept.
Also high-contrast elements are in the foreground to arouse visual interest. "
With a great sense for the perfect moment and a trained eye for aesthetics, photographer Luise Blumenstengel has created an impressive world of images.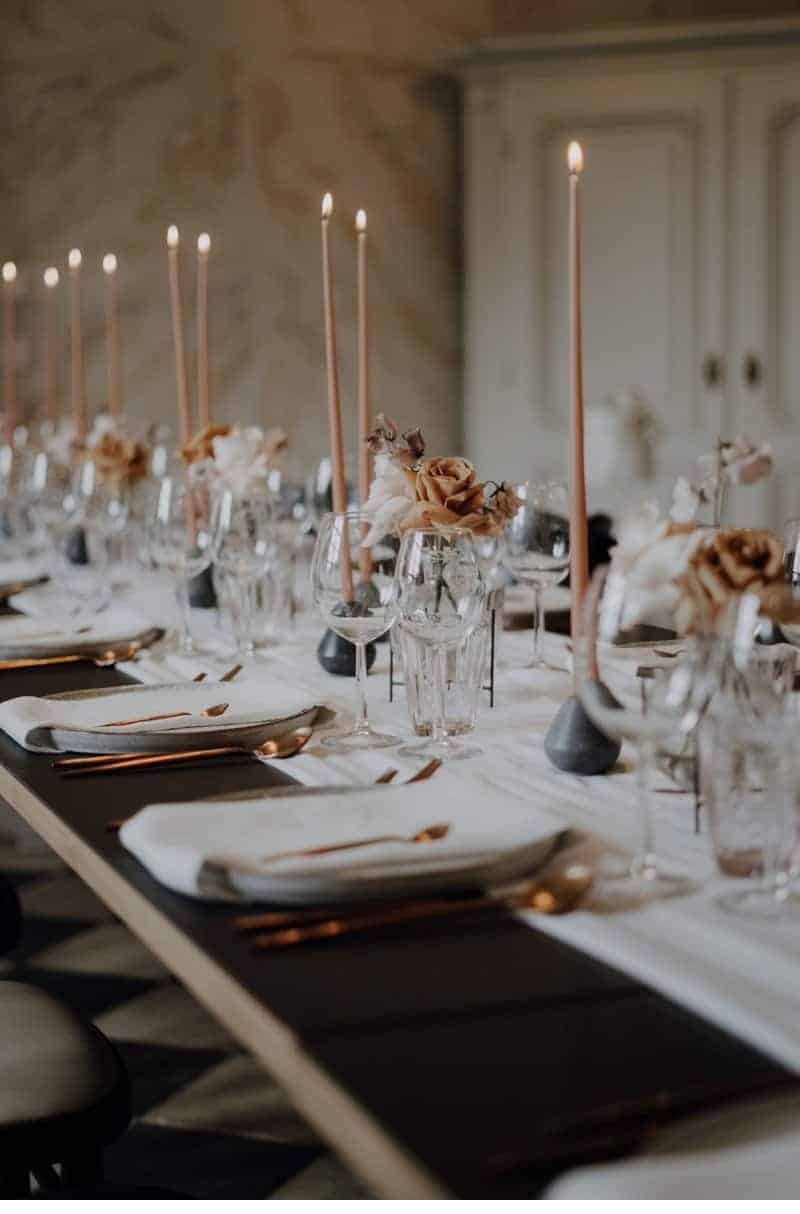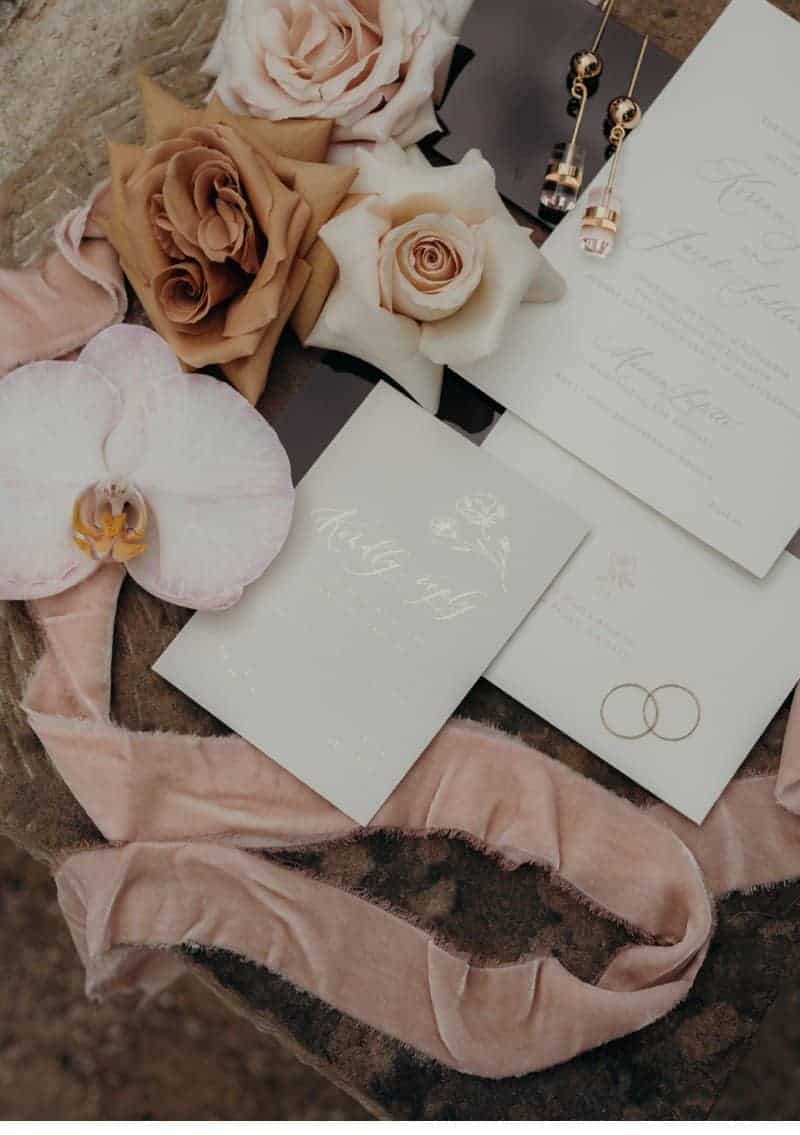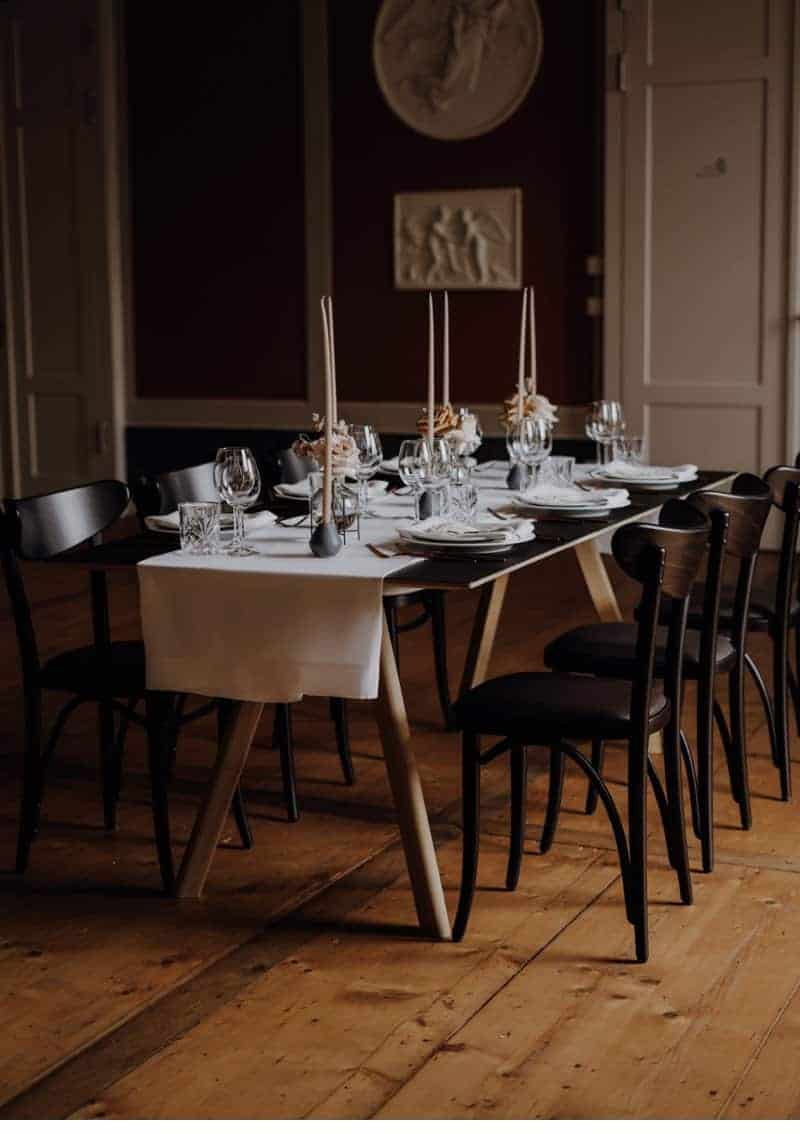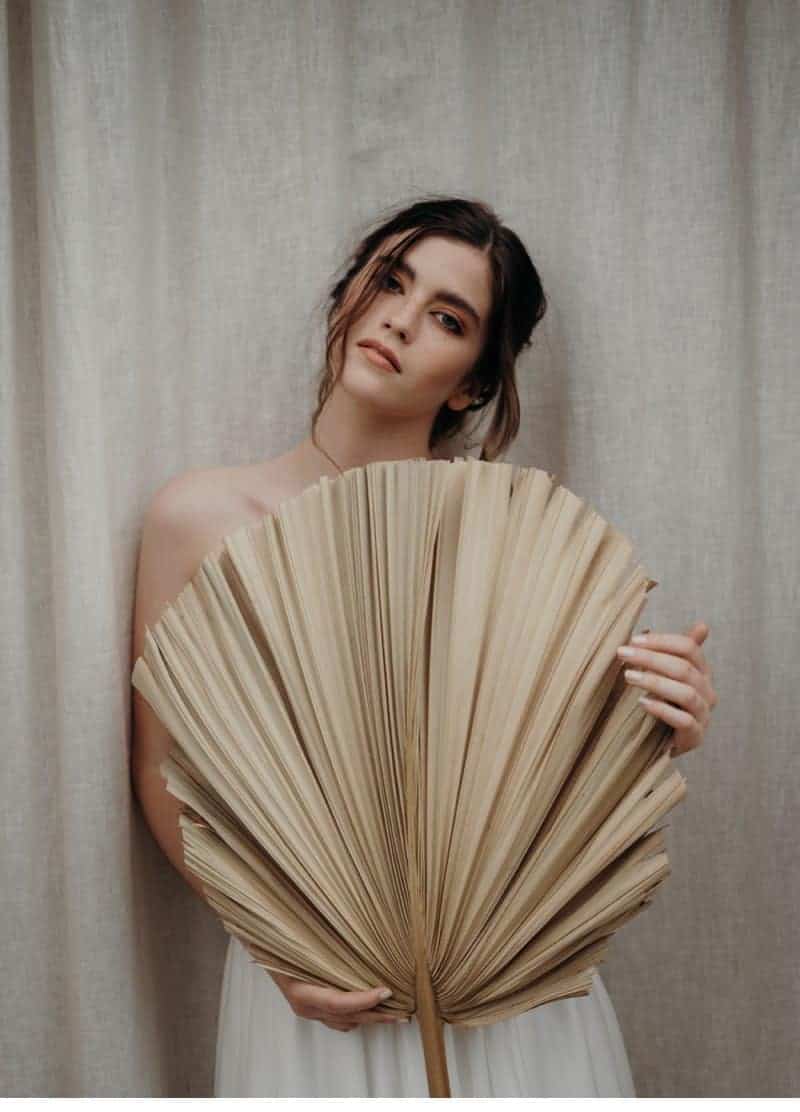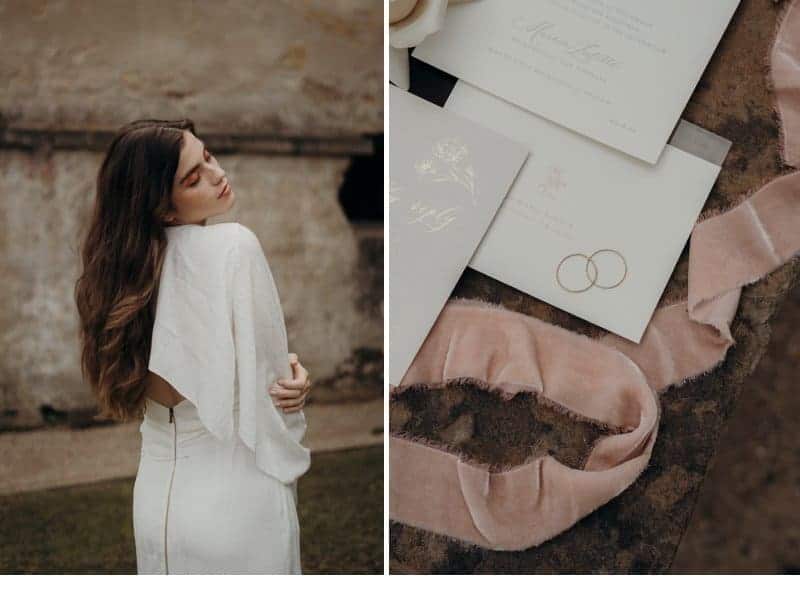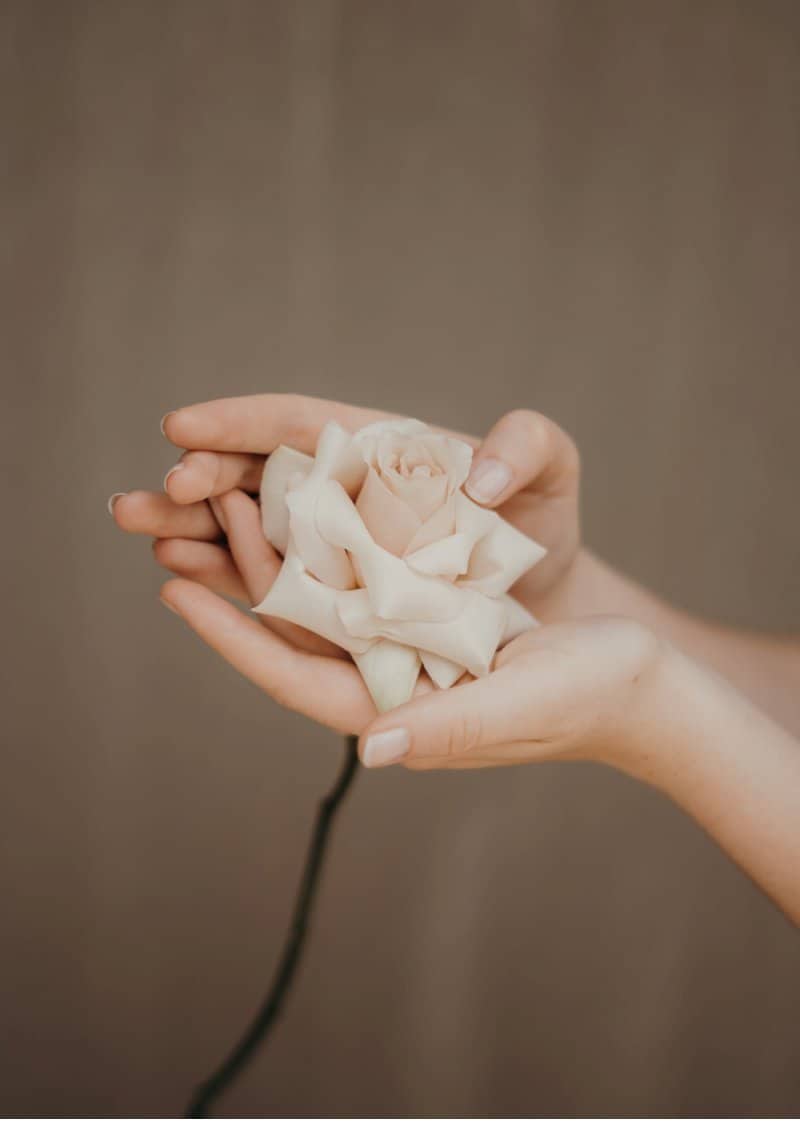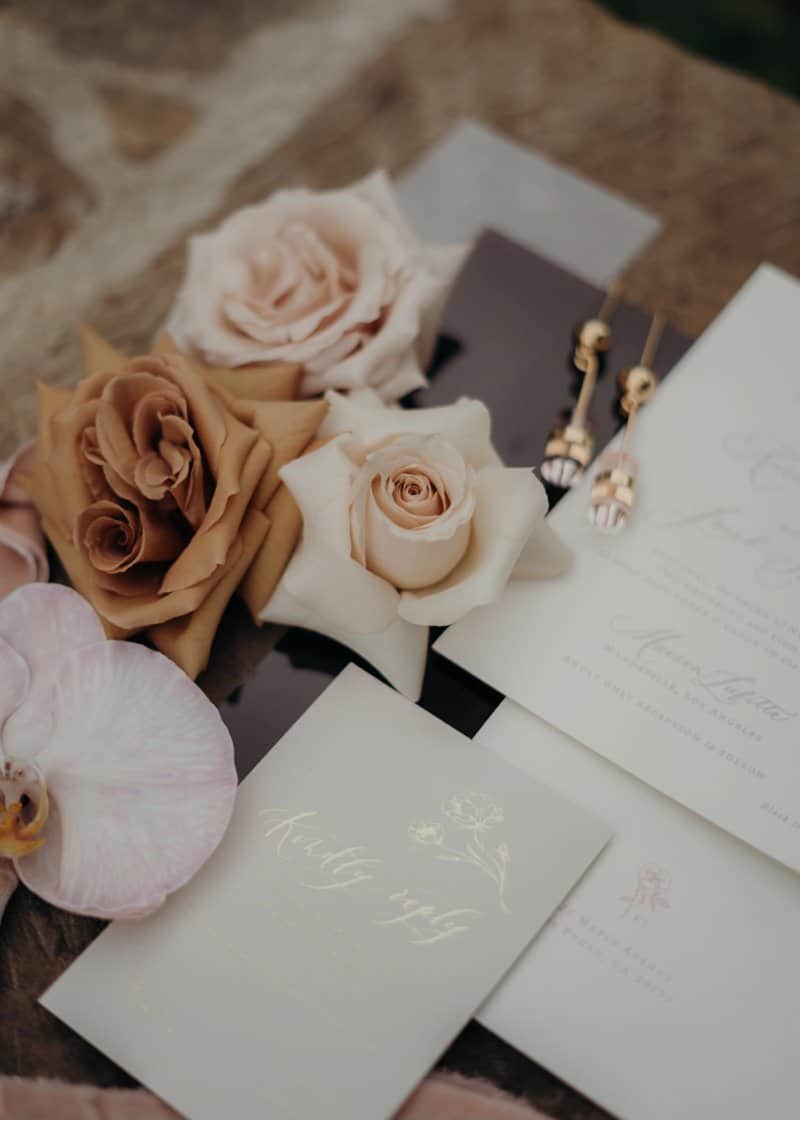 Creative Direction / Concept: Bash Design Concepts
Photography: Luise Blumenstengel 
Videography:  kyra_creative
Location: Schloss Prossen 
Hair & Make-up: Daniela Spranger 
Set Design / Florals: Bash Design Concepts
Veil & Bridal Gown: Slanovskiy 
Earrings: Marni 
Shoes: Sophia Webster 
Menu / Namecard: Bash Design Concepts
Fauxcake: Lottas Torten 
Patisserie: émoi Patisserie und Café 
Flatlay Stationery: Papel and Co
Ribbon: PomPom Blossom 
Model: Lara Tronick