Lanica and Huw – ….´cause it´s love
South Africa excites with its variety of nature, its major wildlife, a wild mixture of nations and cultures and culinary enjoyment. Many amazing locations are one-of-a-kind sceneries for dreamy weddings. Babylonstoren is one of them: a beautiful farm in the middle of South Africas´ vineyards.
Originally Lancia and Huw are from England, but they fell in love with this location when they were invited to a wedding on this farm some time ago. Their own wedding was probably the best reason to come back.
With a lot of style and taste they arranged the floral decoration. We loved this puristic flair right away. The African flowers got a lot of space to unfold their beauty.
The wedding took place under some huge branches of a blooming tree, the guests sat cozy on bales of straw and listened carefully to the moving ceremony.
Lancia is such a glaring bride – doesn´t she look beautiful in her amazing dress and the lovely bouquet?
Afterwards the happy couple strolled through a cactus plantation and a wonderful glasshouse to shoot some amazing wedding pictures.
Tasha Seccombe bewitches us here with breathtaking pictures that take us into a world full of love.
Translation: Marina Jenewein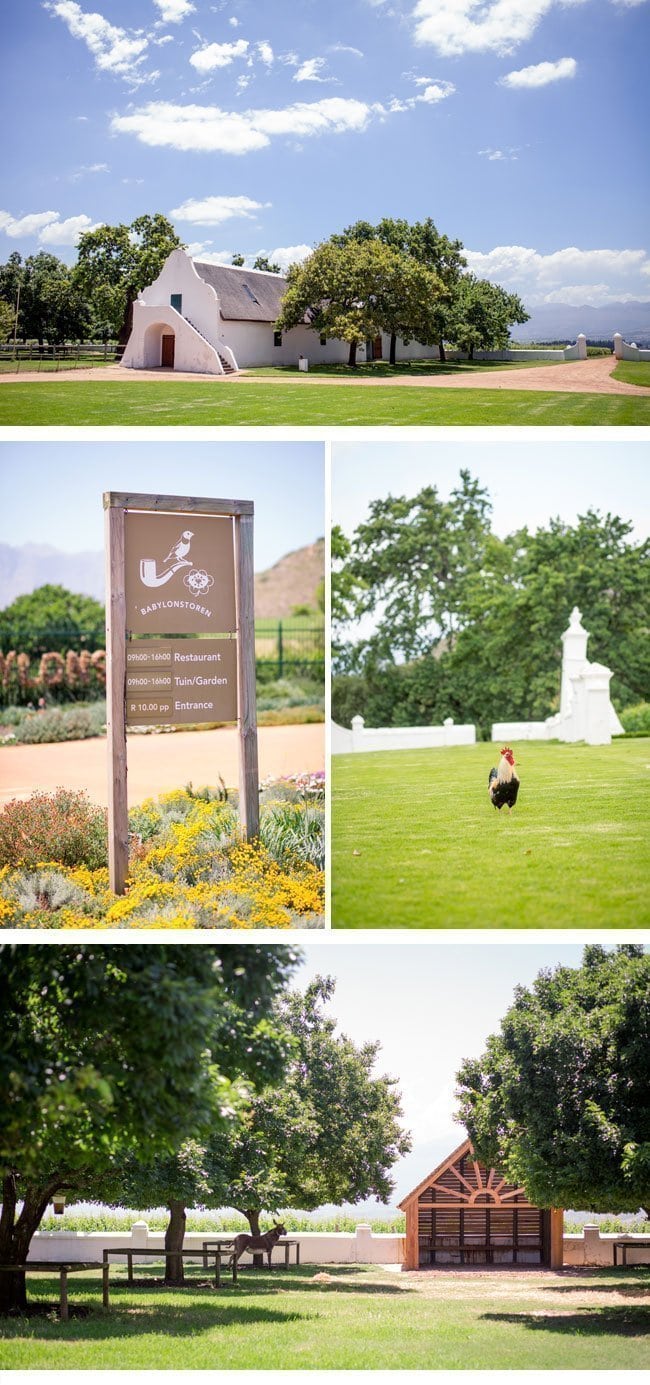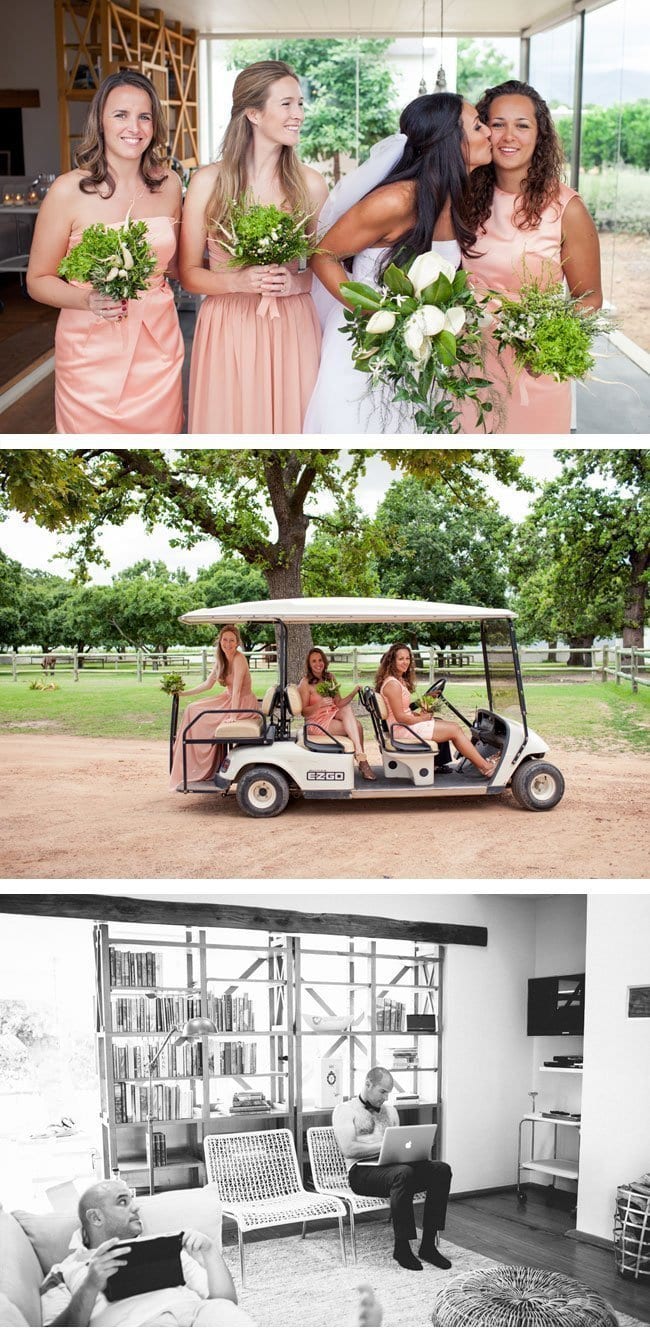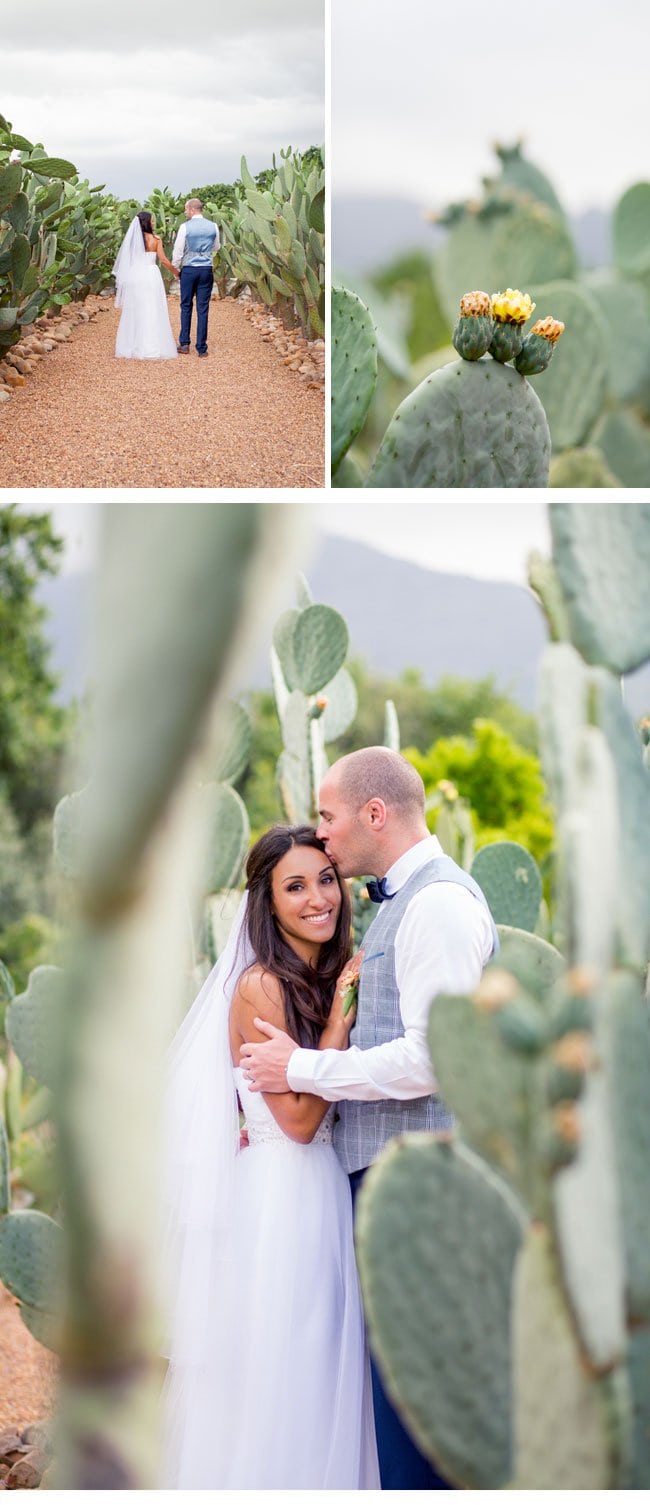 FOTOGRAFIE: Tasha Seccombe Photography
LOCATION + FLORISTIK + CATERING: Babylonstoren
KOORDINATION: Anna Marcelle Weddings
MUSIK: Jeremy Olivierk