Luisa and Moritz – Imperial Weddingfever
Actually the adorable and smitten couple Luisa and Moritz comes from Bavaria. But they met and fell in love in Vienna so they decided to get married here as well.
Besides lovely decoration and modern looks they offered their guests an unforgettable program: a cab-drive full of romantic impressions, an excursion around the Ring in an open car passing pompous buildings and a wedding ceremony including a great party afterwards at the unique winery "Am Reisenberg" with its equally unique view over Vienna.
For their couple shooting they had even bigger plans: together with the brilliant photographer Roland Faistenberger they climbed up to the attic of the Stephansdom! On the inside as well as outside on the roof was where these impressing pictures originated. Roland skillfully played with lights and shaddows and created a magical world captured on amazing photos.
Dive with us into this wonderfully dreamlike mood and enjoy the many loveable details of this young and refreshing wedding…
Translation: Marina  Jenewein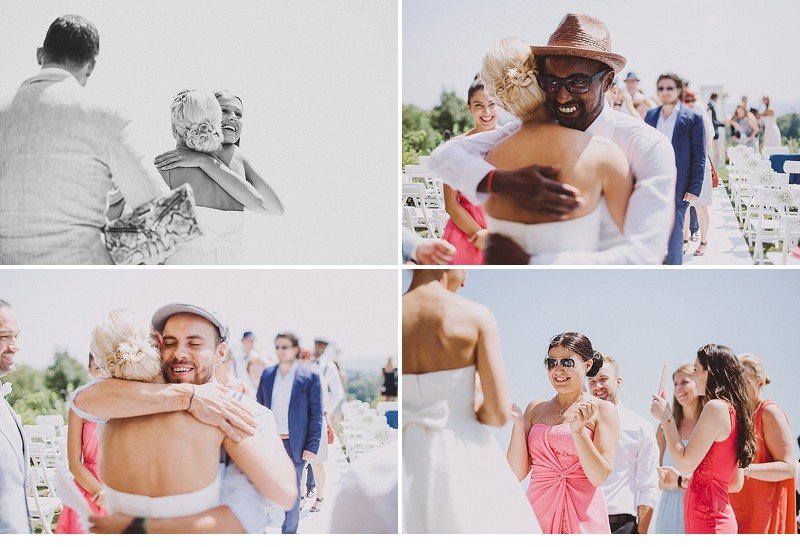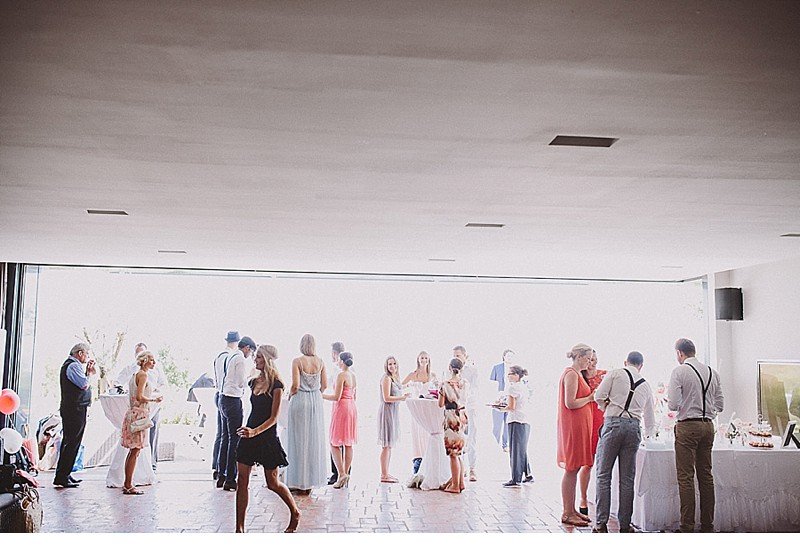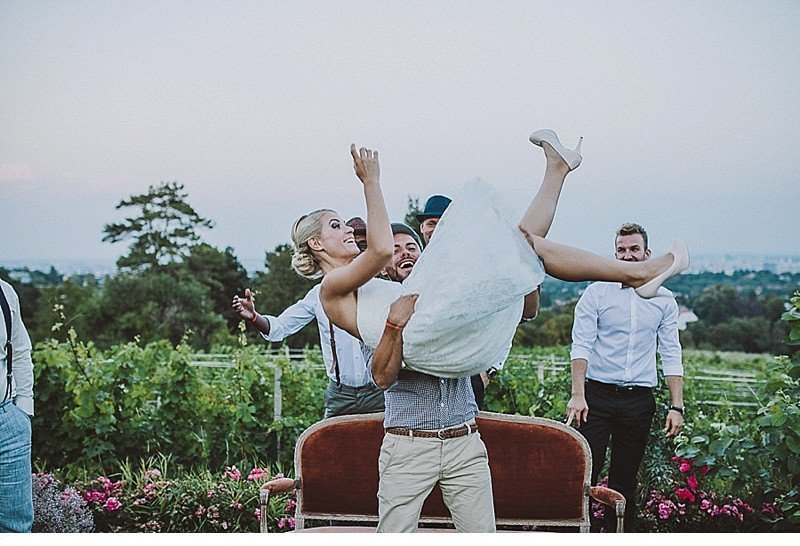 FOTOGRAFIE: Roland Faistenberger
SECOND SHOOTER: Andreas Schönauer  
HOCHZEITSPLANER: Perfekte Hochzeit
KLEID: crusz Berlin
LOCATION: The Guesthouse Vienna, Stephansdom, Weingut am Reisenberg