Magical footprints in the snow
Today we are taking you to a dreamlike winterly idyll.
This winter landscape presents itself maiden-like white within the Swiss mountains and warms our hearts only by looking at the great pictures shot by Andrea Kuehnis.
The magic of the winter offers many ways to decorate. White lanterns with white candles in it hang on snow-covered trees, crystal dishes and different glass items accentuate the natural glittering and sparkling elements of this season. White pearls combined with flowers decorate the table beautifully, white fur invites us to stay and the deliciously looking cake waits to get cut.
The pretty floral hair decoration matches the one on the tables as well as the bridal bouquet perfectly and the wonderful peach colors show themselves as lovely contrast to the winterly cones and branches.
Glamorous dresses glitter almost as much as the snow and the white, brown and black colored furry little jackets are snuggly elements.
Thanks to the fairytale like impressions of Andrea Kuehnis we´re in seventh heaven and enjoy the classy inspirations that she and her great team created together.
Translation: Marina Jenewein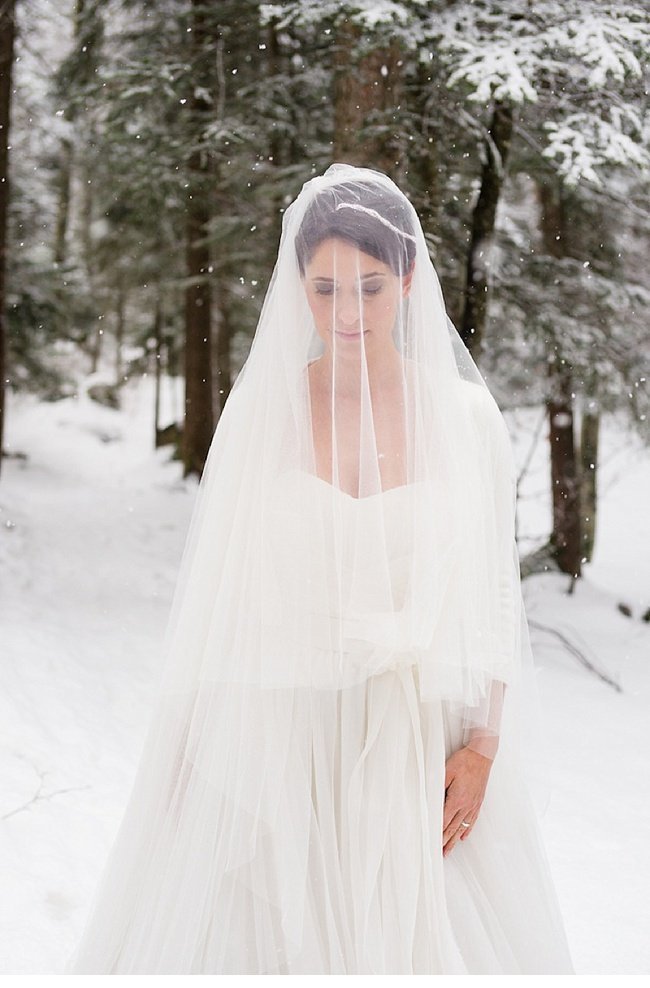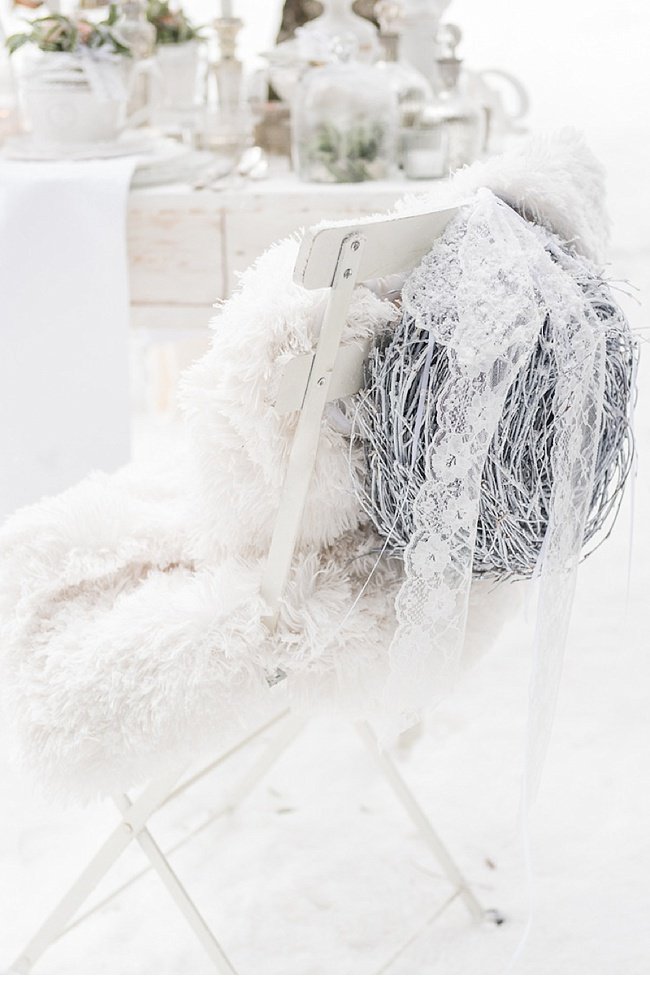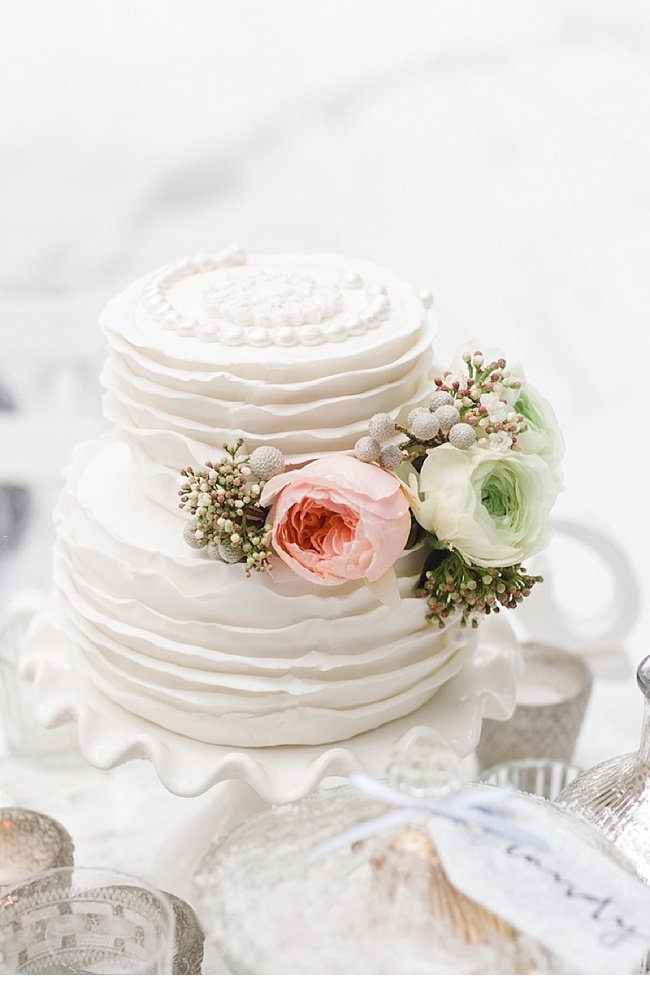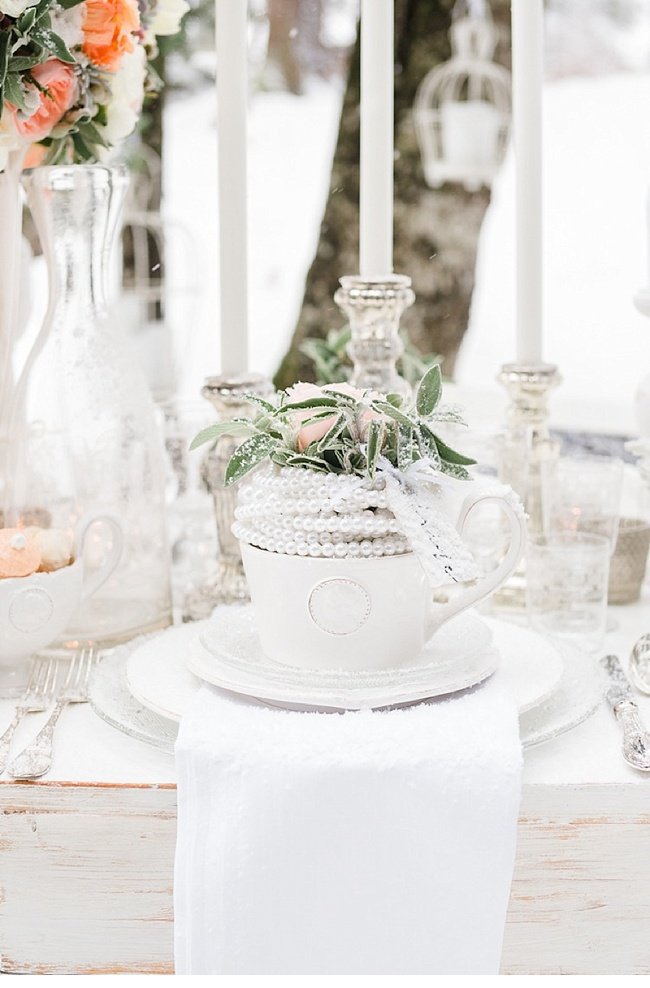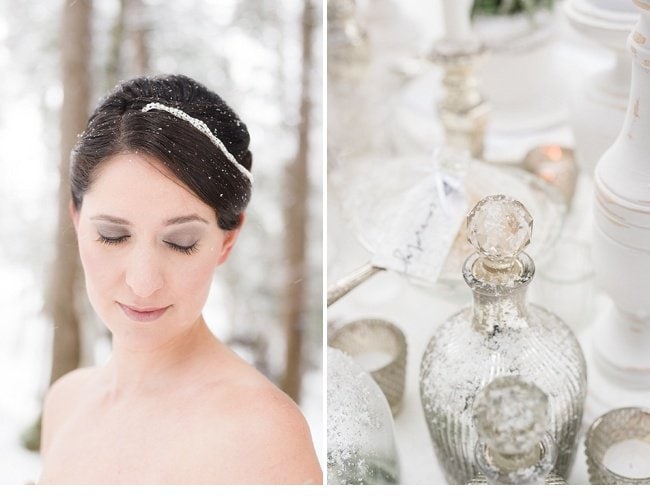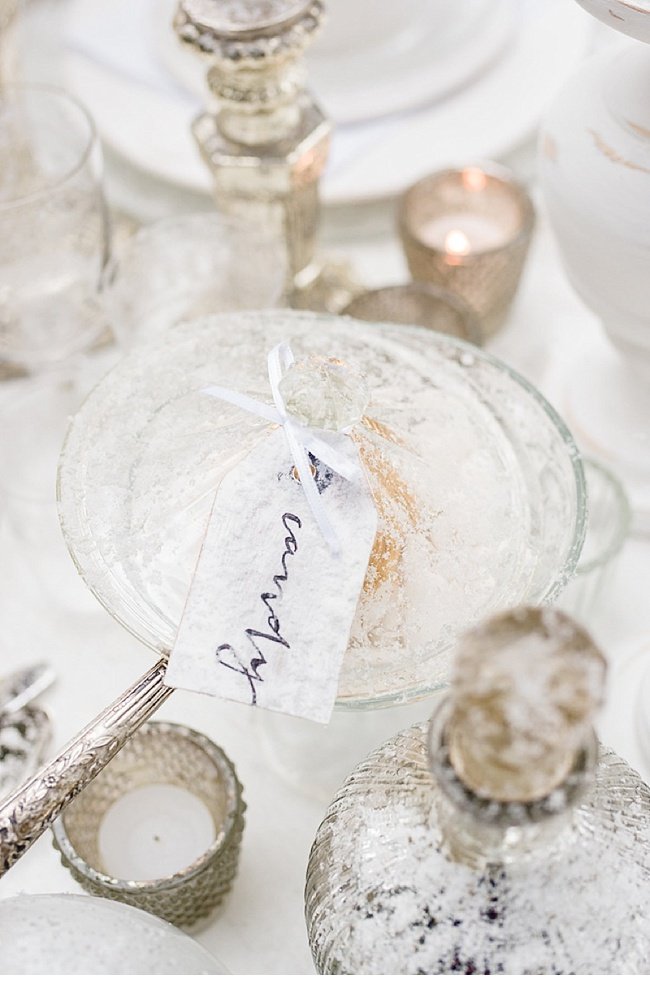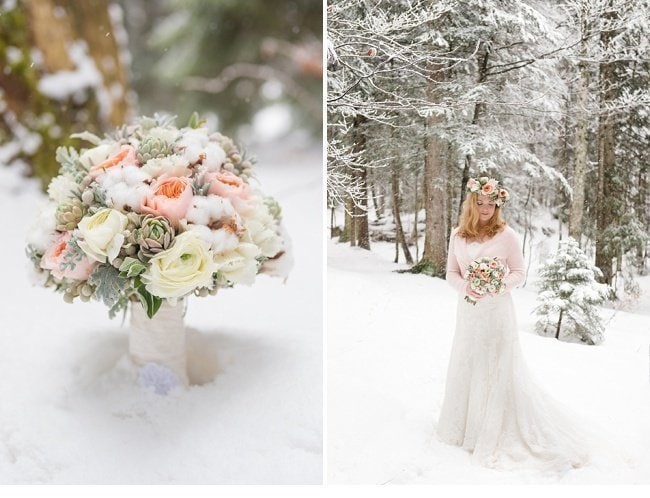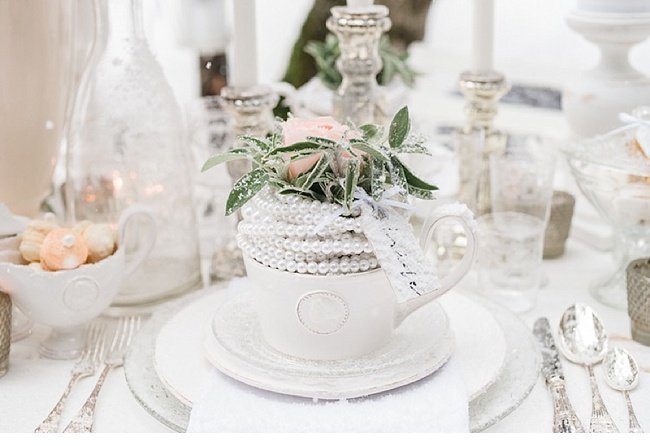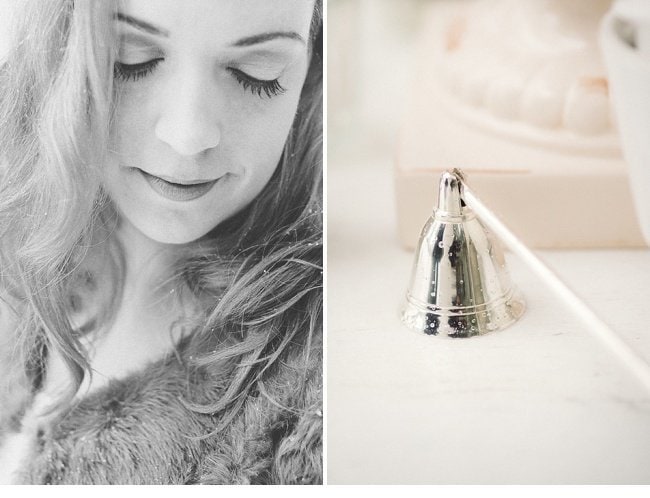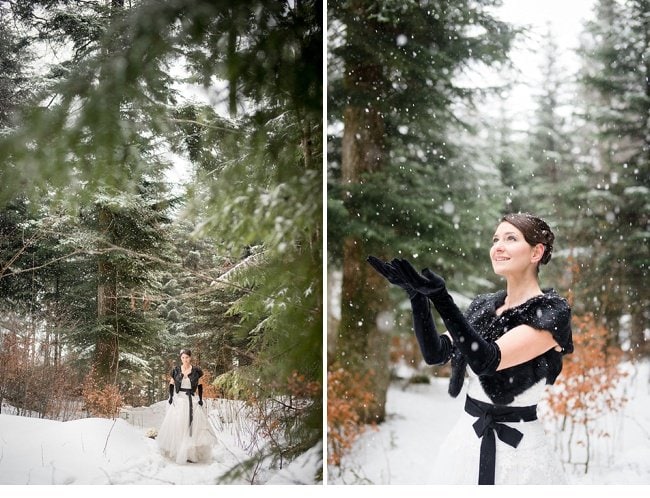 FOTOGRAFIE: Andrea Kuehnis Photography
FLORISTIK + TISCHDEKORATION: Tabea Maria-Lisa Floristik & Dekoration
KLEIDER + ACCESSOIRES: Zoro
MAKE-UP: Schminkperle
HAARE: Julie Wicky
TORTE UND DESSERTS: Bombellis