Magical inspirations from Oatlands Plantation
Eventdesigner Sarah of Sarah Park Events and photographer Love by Serena are blessed with an unbelievable amount of talent and creativity.
This shooting amazes is with a breathtaking world of inspirations full of beautiful accents and details.
From the designer, Sarah of Sarah Park Events: "With Spring just around the corner, our vision for this shoot was to use bright colors and bring the outdoors in. Having that vision in mind, the greenhouse at Oatlands Historic House & Gardens in Leesburg, VA was the best venue to bring our vision to life.
The history behind the greenhouse is just amazing and you can see that through the photos. The old exposed brick walls was one of our favorite spots to take bridal portraits, very romantic and filled with lots of character. Our color inspiration came from the greenhouse itself so we were able to use a lot of fun and bright colors.
The great thing about having events at greenhouses is that the weather can be cold and snowy outside but the inside will always be warm and colorful. We had to brave an icy cold day that day but I am extremely happy with how everything turned out and I can't thank my vendors enough!"
The adorable world of pictures shot by Love by Serena takes us onto a dreamlike journey to discover endless heavenly inspirations.
Translation: Marina Jenewein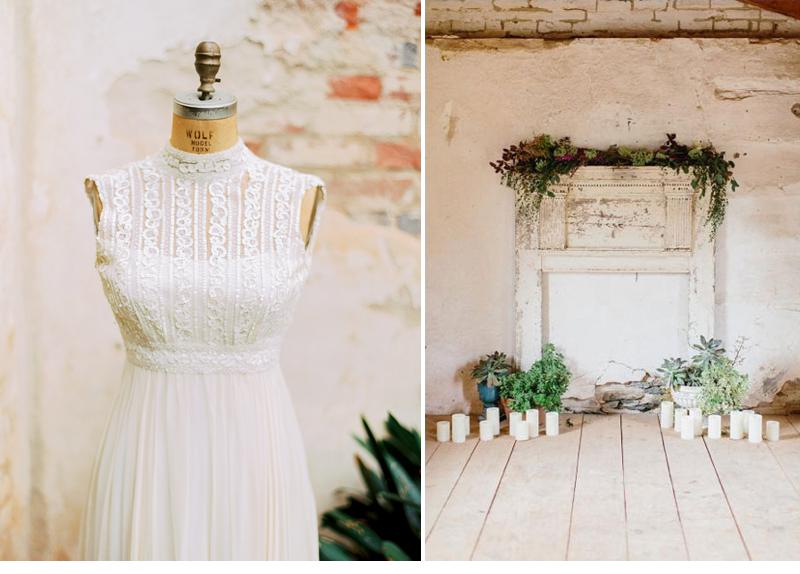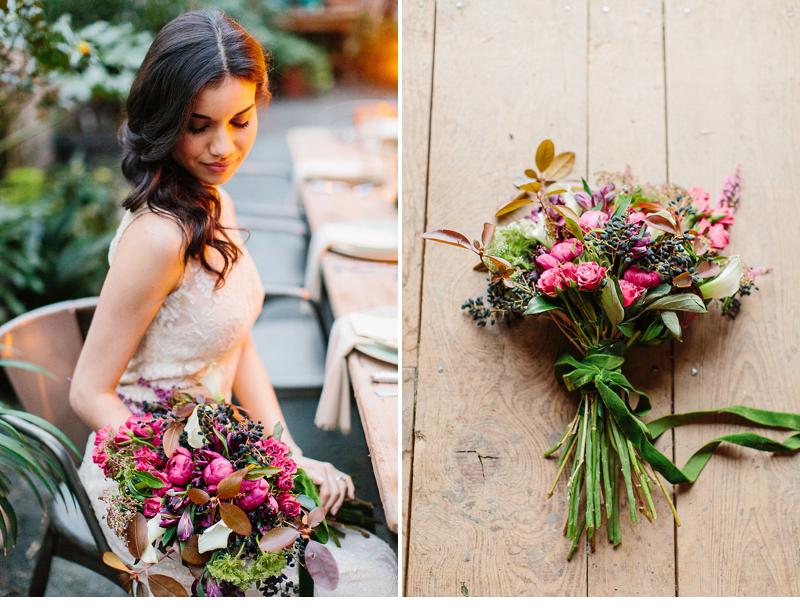 PHOTOGRAPHER: Love By Serena
EVENT DESIGN: Sarah Park Events
LOCATION: Oatlands Historic House & Gardens in Leesburg
FLORAL DESIGN, CEREMONY GOWN AND BRIDESMAIDS' DRESSES: Gossamer Vintage
LACE RECEPTION DRESS: Via Gypset Vintage
HAIR AND MAKE-UP: Liz Wegrzyn
CHOCOLATE CAKE MINI DONUTS: Dudley's Desserts
STATIONERY: Miss Wyolene
PLATE AND CUPS: Anthropologie
CHAIRS: World Market
MODELS: Danielle De Souza and Flavia