Megan and Aaron – dreamy yardwedding
Megan and Aaron decided to have an easy garden-wedding with a very touching ceremony in the open. Nature became their scenery and pumpkins, wooden tables and stumps became decoration items.
The classy paper-work was designed in tender shades of brown and creme. Megan wore an adorable dress with an artful cutout on her back which was bordered with white lace. A grey bow accentuated her waist and reflected the color of the bridesmaids' dresses.
The father of the bride lead his daughter through a romantic alley to her groom, accompanied by traditional Bluegrass Music. Aaron awaited her at the altar with shiny eyes.
You can see with how much love for details this wedding was arranged: the seating arrangement which was painted onto an old window, the table-decoration, the cute self-made give-aways and the rustic dessert-table are full of little details.
True love filled the air, everybody enjoyed the casual atmosphere and was bedazzeled by the lucky wedding couple. Kricket batters waited to entertain the guests. A romantic campfire as well as the dance-floor in the comfortable framehouse were the heartwarming end of Megans and Aarons dreamlike day.
The breathtaking pictures shot by Chris Isham tell the beautiful lovestory of Megan and Aaron and let us dive into the romantic atmosphere of this wedding.
Translation: Marina Jenewein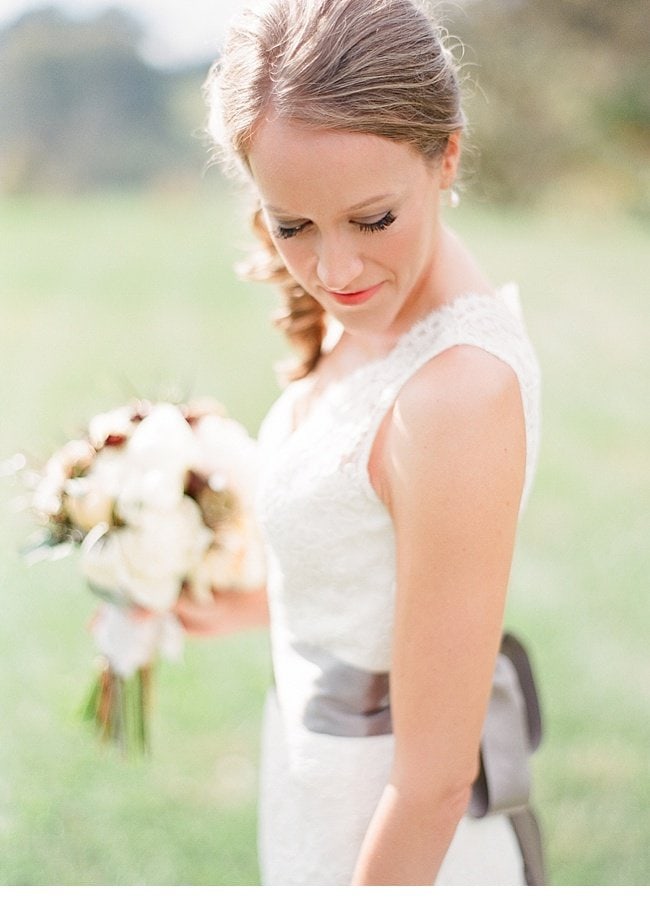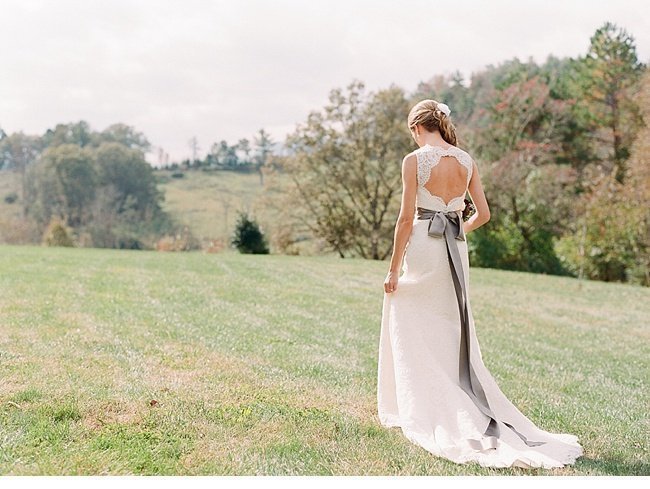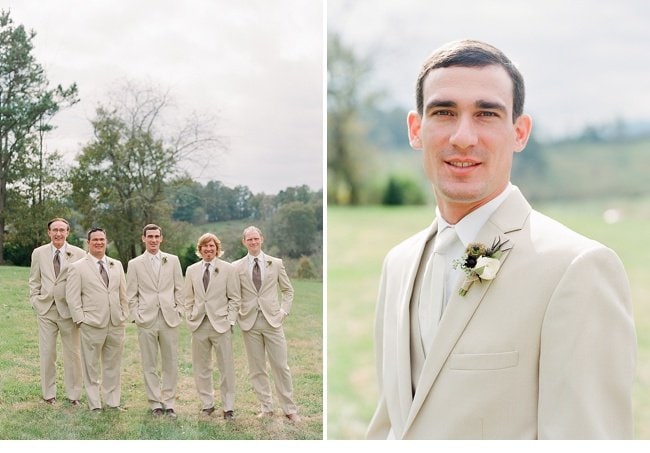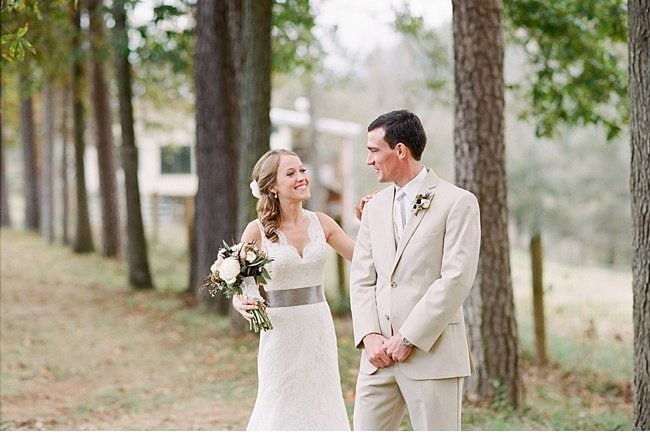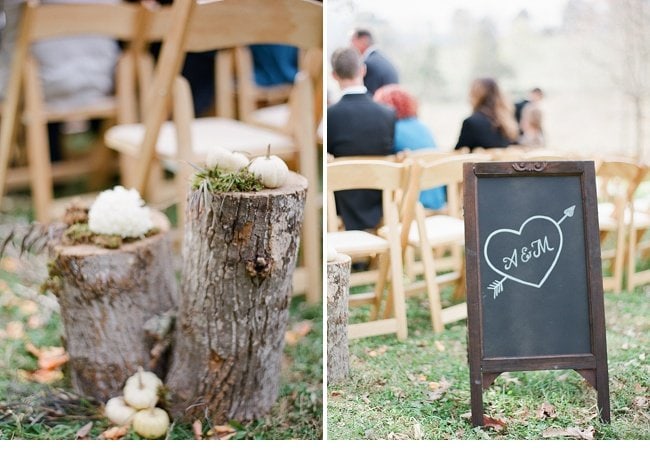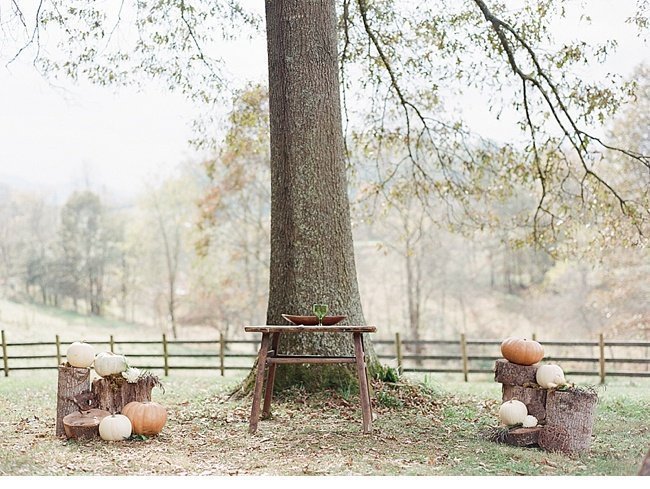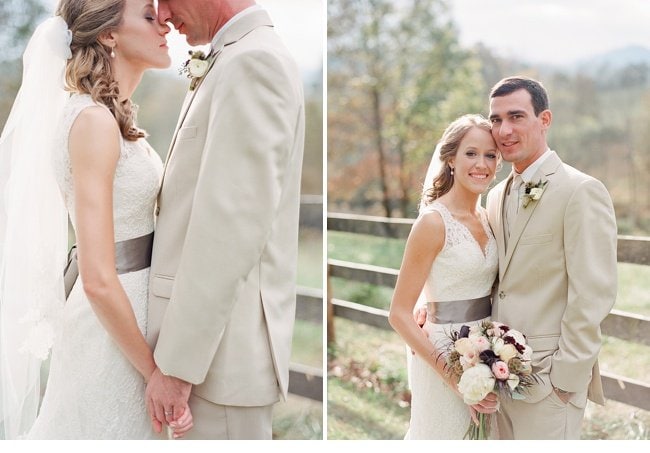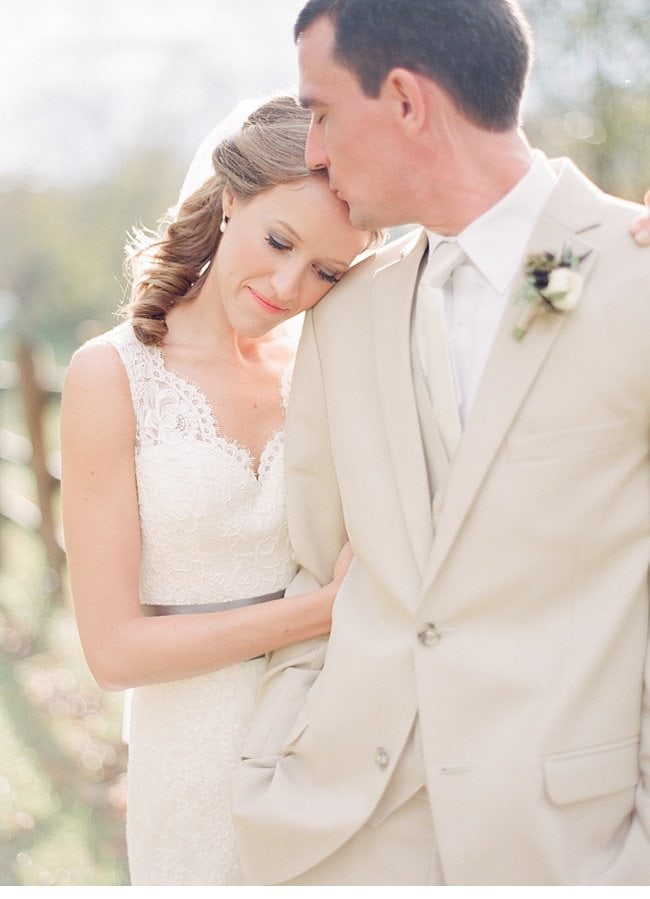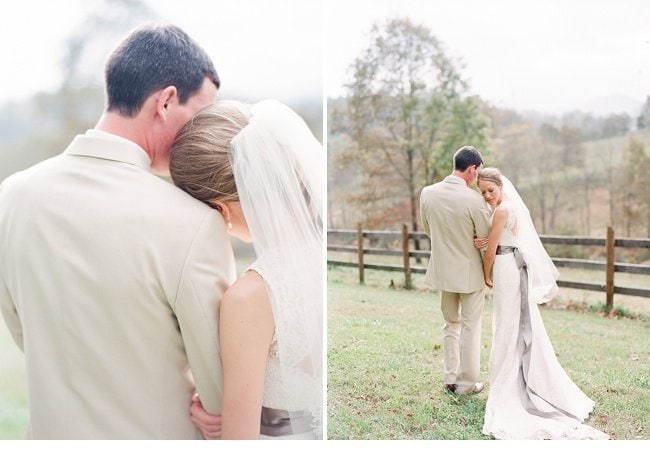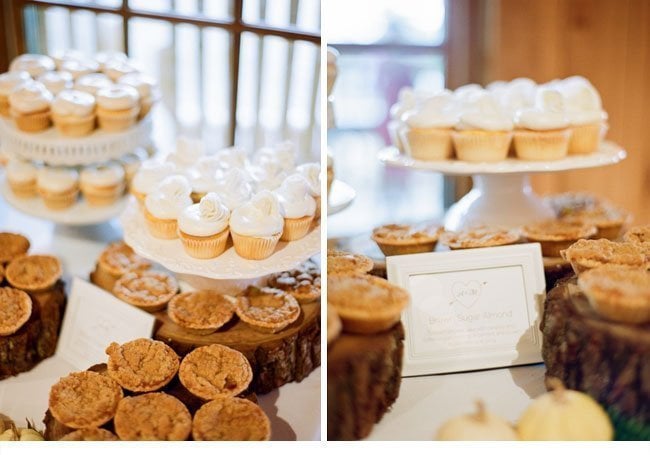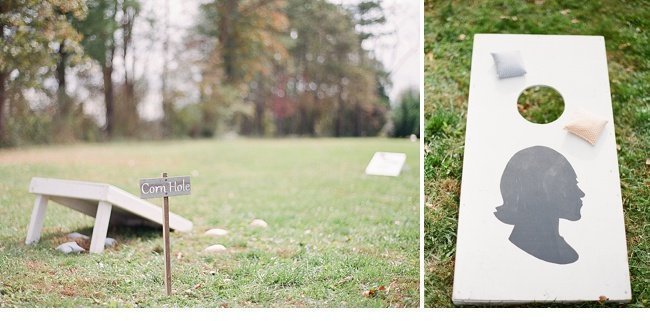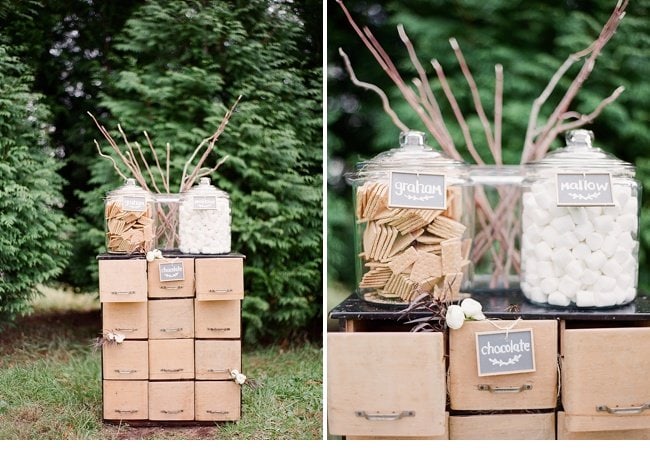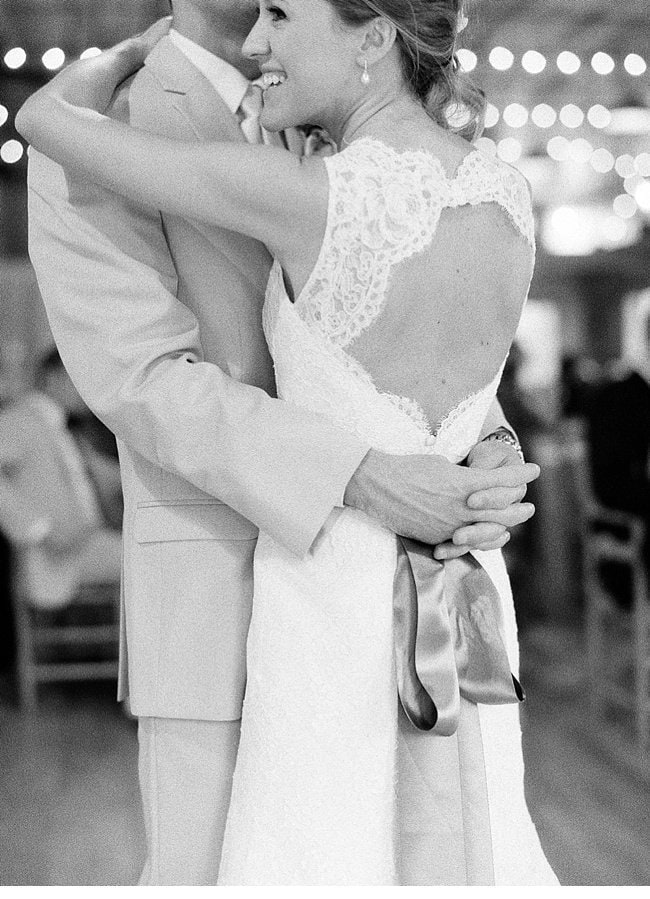 FOTOGRAFIE: Chris Isham Photography
VIDEOGRAFIE: Hart to Heart
WEDDINGPLANNER: Verge Events
LOCATION: Yesterday Spaces
FLORIST + SPIELE: Flora
TORTE + CUPACKES: Tiffany's Baking Co.
CATERING + MINI PIES: Dining Innovations
WÄSCHE: Classic Event Rentals
BAND: Bear Down Easy
GESCHENKESÄCKCHEN: Sixpence Press
HONIG FAVORS: Hortons Farm
TORTEN TOPPER: Better off Wed
HOLZSCHILDER: My Repurposed Life
CHALK ART: Ryan Staus
PAPETERIE: Megan Brooke Handmade
BRAUTJUNGFERN MORGENMÄNTEL: Silk and More
BRAUTJUNGFERNKLEIDER: Georgette Collection from Aria
BRAUTKLEID: Augusta Jones
BRAUTKLEIDSTORE + SCHLEIER: The Bride Room
BLUMENHAARSCHMUCK: Pure Blooms
SCHMUCK: Dessy
HAARSTYLIST: Amanda from The Secret Spa
MAKE-UP: Wendy Ballance from Blush
BRAUTSCHUHE: Nina
ANZÜGE DER MÄNNER: Men's Wearhouse