Melanie & Daniel – Romantical Yardwedding
Today we have this adorable wedding full of romance and style waiting for you.
It took them only a couple of dates to set their own wedding date: it had to be June 25th. Coincidentally Melanies and Daniels parents both got married on this date of the same year.
Now 26 years later Melanie and Daniel got married on this meaningful day, too. They wanted a small ceremony decorated like one of their favorite travel destinations: the French Provence. Dark shades of green combined with creme, lush natur, romantic details, decent elegance and a lot of lavender spread typical Provence-flair.
Unaffected woodland and a wild meadow a little outside of Atlanta were the perfect sceneries for this native wedding.
The most beautiful moment of the day probably was when they met each other in front of the altar. Melanie had butterflies in her belly when Daniel whispered: "You look like a princess!" into her ear.
It was a touching, very intimate ceremony that left no dry eye in the house.
Melanies bridesmaids held a bunch of lavender in their hands, the bridal bouquet however was opulently and beautifully styled in the wedding-theme.
The tables made of dark wood were decorated minimalistically with candle-holders and water bottles. Yet the floral table decoration was a little more opulent: creme-colored roses, lavender, olive branches and ruscus outreached the table-ends.
Amazing pictures of a dreamlike wedding with heart and soul shot by photographer Jessica Lorren are waiting for you now!
You can also glean Melanie´s & Daniel's wedding vows ath the end of the article. Not later than now you should pull out your tissues…
Translation: Marina Jenewein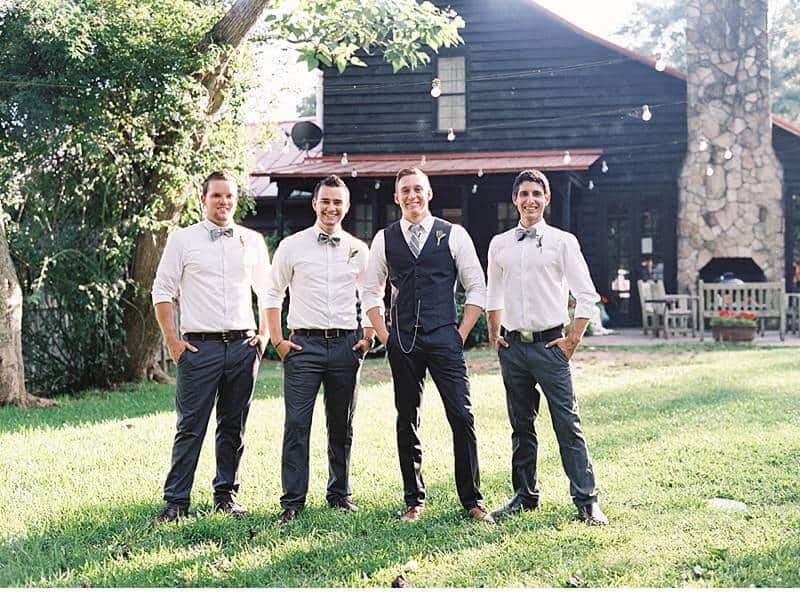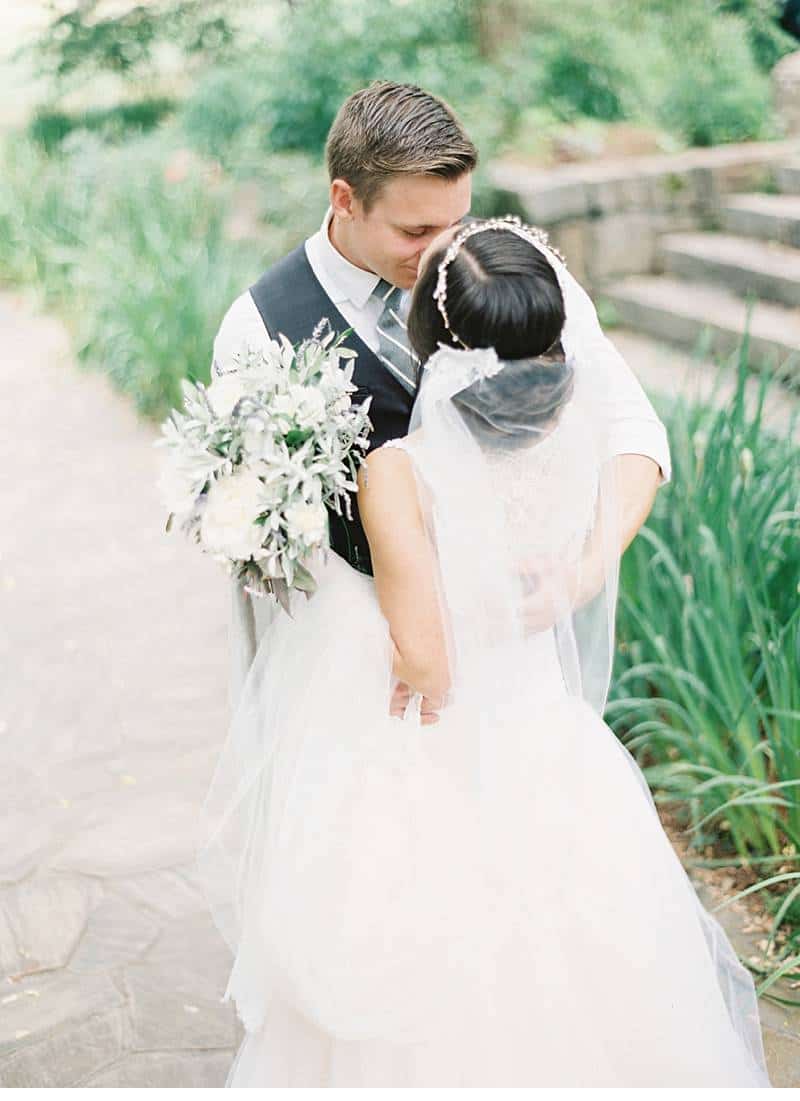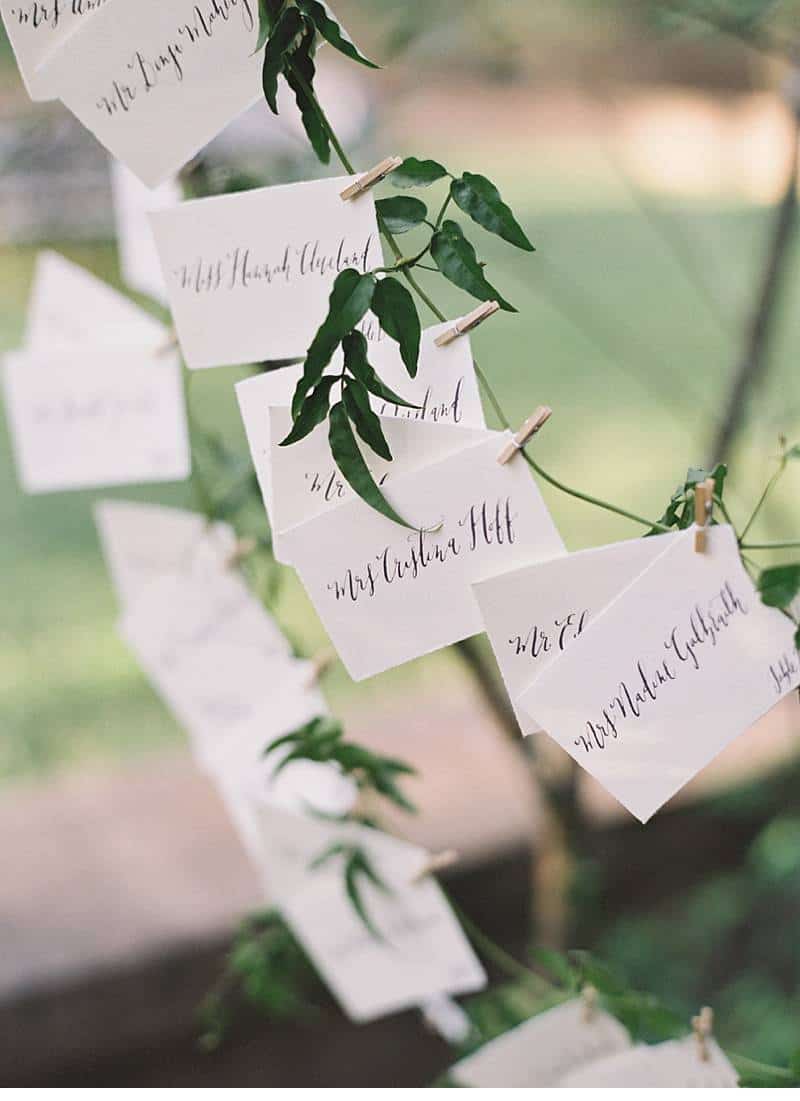 PHOTOGRAPHY: Jessica Lorren Photography
EVENT DESIGN, STYLING, BRIDE'S BOUQET: Jesscia Sloane
VENUE: Serenbe Farms in Palmetto, Georgia
FLORAL DESIGN: Amy Osaba
DRESS AND VEIL: Miss Tashina
SHOES: Chloe flats, BHLDN heels
CROWN: Carlee Sizemore
HAIR AND MAKE-UP: Amanda Agros
EARRINGS: BHLDN
SUIT: Express
BRIDESMAID DRESSES: Asos, Macy's, Nordstrom
STATIONERY AND CALLIGRAPHY: Signora e Mare
CATERING: Sun In My Belly
DESSERTS: Earth and Sugar
BOUQET RIBBON: Frou Frou Chic
RENTALS: Goodwin Events
VIDEOGRAPHY: T&C Photographie
Heartfelt Personal Wedding Vows
Melanie's vows:
"My Love, I've been praying for you for as long as I can remember. That God would bless my future husband and keep him safe. That He would bless me with my perfect second half. Someone funny to always make me laugh. Someone strong to keep me safe. Someone tall to reach the shelves I can't reach. Someone who will be a great father, and an even better partner to go through life with. I never expected He would give me all of that and so much more! You are the most beautiful person I've ever met, inside and out. You are my very best friend. I can't wait to spend forever with you.
I promise to love you through the good times and bad. Through all my failures and imperfections. I promise to always support you, care for you, to always have your back. I promise to love you. wholly, deeply, truly, always. Two weeks was all it took for you to steal my heart forever."
Daniel's vows:
"My Love, you are not the woman of my dreams. Rather, you far surpass any conceptual idea I ever derived in my mind of the perfect woman. You are my first thought as I rise in the morning, and the last as I lay down at night. I crave your touch; to feel you next to me. I am so excited… beyond words… to finally call you my wife. I can't promise that I won't forget to take out the trash, or will never say anything hurtful. I can't promise that I will always say exactly what you need to hear. I can promise, though, that I will always love you. Whether that be in word, deed, or sentiment, I vow to love you with all that I am. I promise to make the strongest conscious effort to speak only words flowing from the tender adoration that I hold in my heart for you, and to apologize with sincerity when I fail.
I promise to be the shoulder on which you rest your head, wipe your tears, and fall asleep. I vow to pursue you until death, seeking romance in you and you alone. I promise to be faithful to you, and to fortify our marriage from Satan's attempts to destroy it. Our God is a mighty fortress, and we will forever find our refuge in Him.
I vow to be the very best husband and father that I can, teaching our children to follow Jesus' example of love and grace, and to love Him above all else. I promise to tell you how beautiful you are, every day in this life. I promise to bring you flowers for no other reason than to remind you of my love for you. I promise to write you notes just to make you smile. Finally, I promise to be Always and Forever, your adoring husband."