Mon Coeur, Mon Amour Tarde
Le Pavillon des Ibis is located on a picturesque island in Le Vésinet. Surrounded by a dreamy park and idyllic nature, it offers a romantic setting for unforgettable love stories.
This is where the two wedding planners Valérie from Moéa Event and Anthony from Beltran Wedding met. The two are united by a love of beautiful things and a desire to meet new people. Together they were inspired by this picturesque location and together they came up with a dream wedding concept, which they implemented with a passionate team in a beautiful editorial. With warm mustard tones, stylish decor elements and gorgeous floral arrangements, they wow the viewer.
Photographer Harriette Earnshaw immerses us in this magical wedding world with her poetic images.
From Valérie  und Anthony: "An indescribable emotion… Thrills of happiness… This is how we felt at the end of the day when we saw the result of weeks of work come to life in front of our eyes.  Once it was a wrap, tears of joy rolled down our cheeks. We had an unforgettable experience thanks to the efforts of a great and talented team. We thank them again for everything they contributed.
For this editorial, we wanted to highlight the mustard color; a timeless, warm and bold color. At the end of the war, this color was worn by women, but what if today we were to try it on men to create a new modern universe?
We were not looking to marry these superb models shown in the photos, but more the marriage of several colors, in two different styles that everything opposes: the RETRO and the MODERN. This is the challenge that we have taken up, while being inspired by current trends, but mostly to share new ideas and perspectives of fall wedding decoration.
Innovating and taking risks are what allow us to bring new emotions, a new artistic eye.  It is also what allows the vendors to enjoy themselves, by adding their touch and their craziest ideas! But we reassure you that we stayed on top of the ball and some ideas were not considered.
Let's talk about the artists who agreed to follow us in this crazy adventure.
We will start by mentioning Laurent Kapelski. An outstanding designer, who custom-made a gown especially for this project, according to the vibe, the theme, and most of all to our wildest ideas.  A dress that tells us the story of a chrysalis that becomes a butterfly, of a young girl who becomes a woman.  A closed pleated collar becomes an open one: the butterfly flies away.
We also wanted a setting that had character yet modern. The Pavillon des Ibis was the obvious venue choice. It strongly contributed to our ideas. A scenography that takes up many of its elements: the midnight blue pattern of its tapestry, to the color and texture of its magnificent comfortable armchairs and benches.
Marrying the mustard color to the blue, now that's a daring mix! Mustard is an earthy color, which evokes a certain authenticity while blue, the color of water, is synonymous of evasion and fidelity, also of wisdom and justice. Two colors that oppose each other but are very complementary! Look at this vase with a blue decor accommodating this aerial bouquet in fall colors. Gaze these graphic plates that invite you to travel: Andalusia ? South of Portugal or towards Puglia in Italy? Which destination would you choose?
Speaking of evasion, just admire these biscuits from Wedding Cakes and Co which follow the design of the plate. Marvellous goldsmith's work! Have a bite and let them fly you away to the land of sweetness and adventure… Our table is an invitation to travel. Immerse yourself in the past and enjoy the present. Be inspired by the past to shape the future.
We knew by choosing Harriette Earnshaw Photography that she would be able to capture every moment, every detail. Through all her photos, you can discover her gentleness, her softness and her poetry. She knows how to transcribe by her talent the story we wanted to narrate to you.
As for the footage filmed by Cedric Durand Film, he recorded all the complicity between our two models, as well as the beautiful surroundings and all the decoration details.
Nothing would have been possible if it wasn't for Sonia's talent ( Sonsou Events) who succeeded in finding the flowers with the right colors for our decoration. With her skillful touch, she designed beautiful floral arrangements to enhance all the key moments of our scenography.
All the vendors we collaborated with have successfully contributed their share to the story that we have imagined and helped to bring it to life."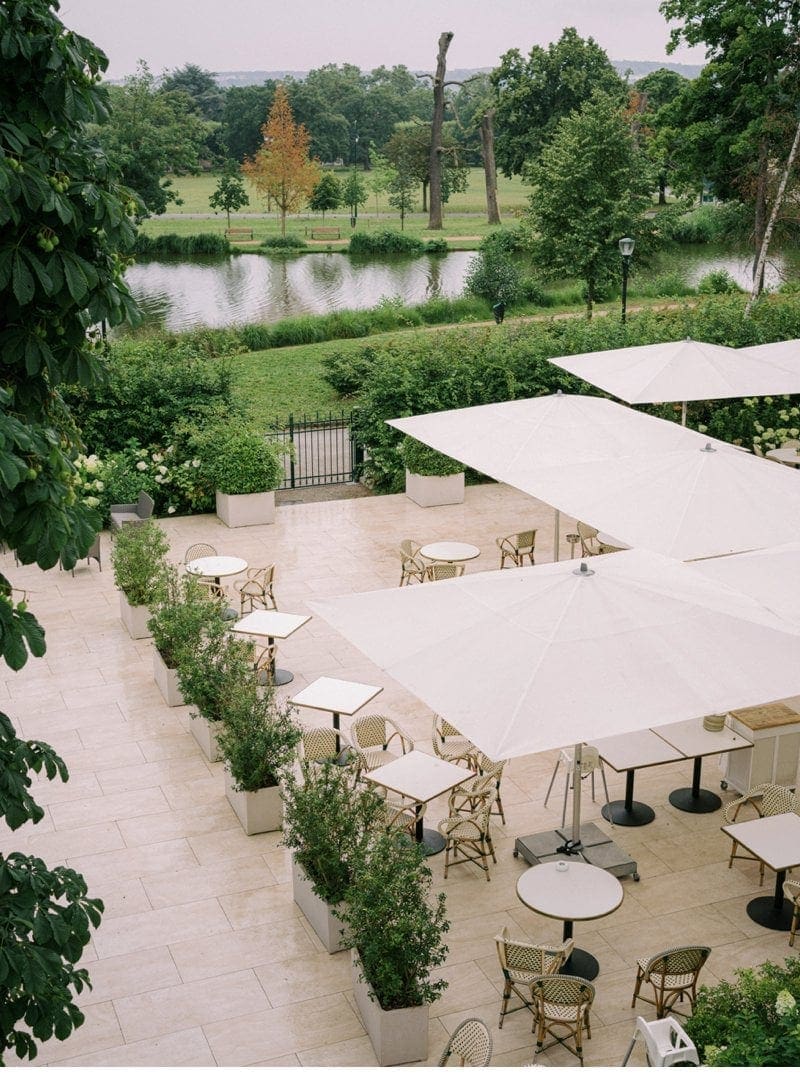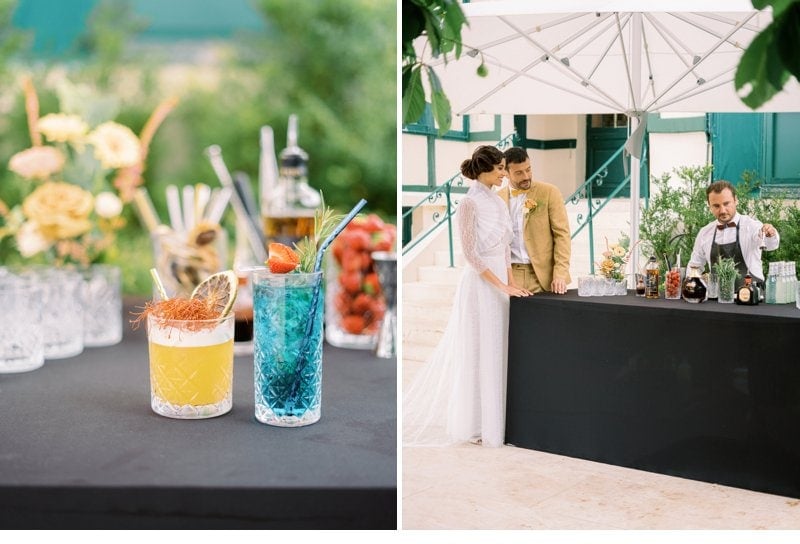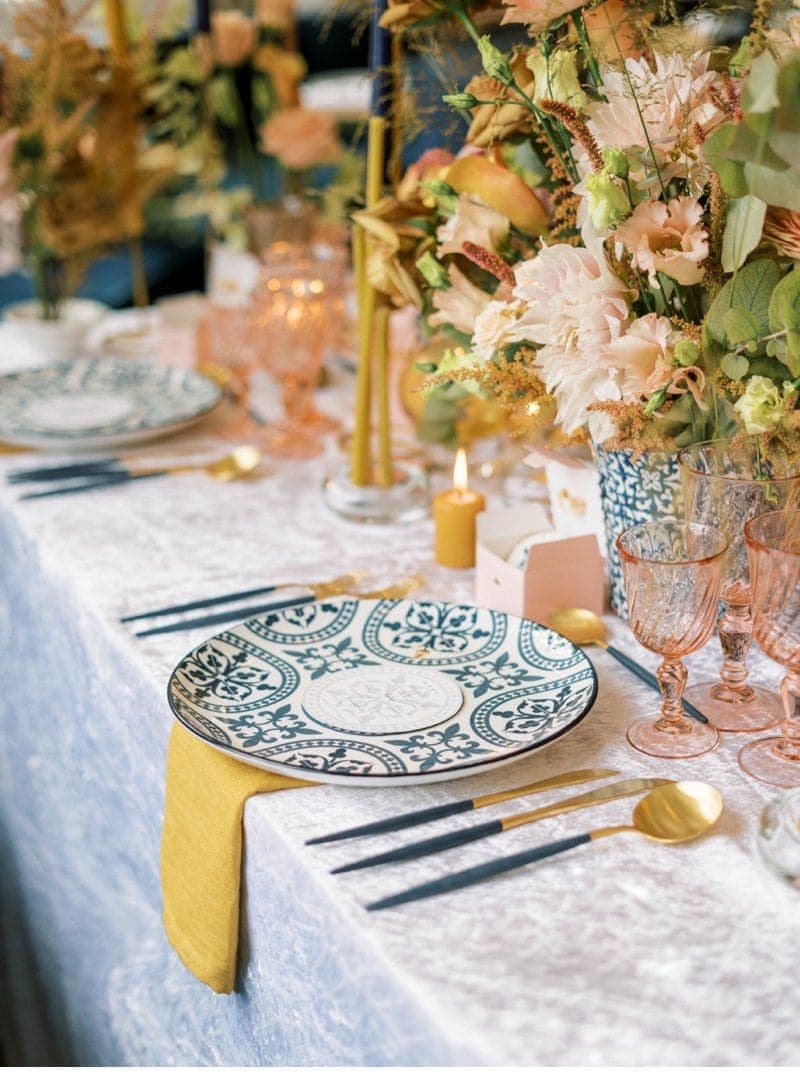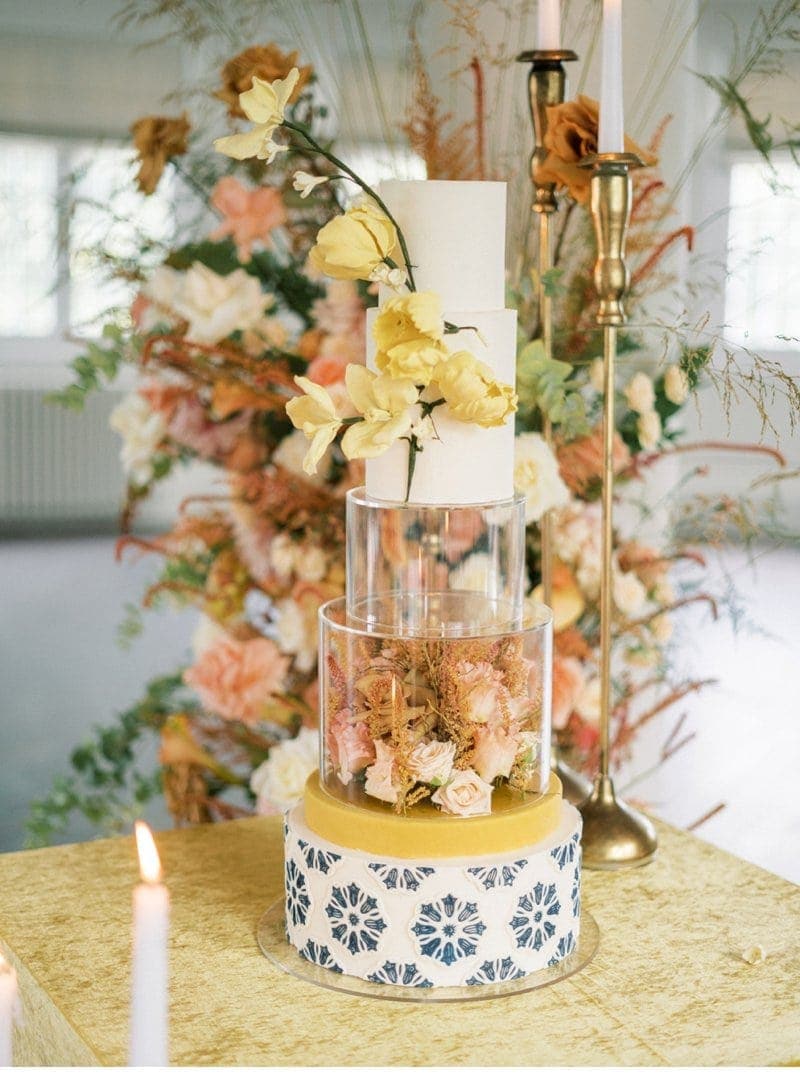 Planning & Design: Beltran Wedding  &  Moéa Event
Venue : Le Pavillon des Ibis
Photographer: Harriette Earnshaw 
Videographer: Cedric Durand Film 
Dress: Laurent Kapelski
Suit: By Monsieur
Jewels: Flav Paris
Ring: Djoline Paris
Floral Designer: Sonsou Events
Floral Designer assistant: Ludovic Delplanque
Make-up: Kassaundra Stephens Makeup 
Hair: Tatiana Medved
Cake Designer: Wedding Cakes and Co 
Stationery: Beltran Wedding
Shoes: Bella Belle Shoes  
Musicians: Sweet Feelings Paris
Community manager: Ludivine
Car: L'Aventure DS Automobiles
Accessories: Julie Fourmon Créations
Bartender: Likido Style
Model: Aurore Kichenin and Florent Thevenot