Moody Winter Moments
It gets cool and yet so warm, dark and yet so bright, strange and yet so familiar when we immerse ourselves in atmospheric bridal inspirations of an unknown culture.
Spectacular impressions with the sonorous name Moody Moments, impressively captured and brought to us from far away South Africa by photographer Jani B
"Moody moments was inspired by the winter season which is usually between June and August in South Africa." she revealed.
This explains the many earth tones whose richness of facets was previously unknown to us. Warm brown, sometimes reddish, sometimes black, sometimes almost white. In addition, fresh green and dark red, united in an imposing cloud of dried flowers.
Underneath it stands a minimalist laid table. Gray plates revive the color of the bare concrete walls, while soft yellows and delicate blush accentuate the center piece and bridal bouquet of Kadou.
Otherwise it stays more natural and covered in color. We explore the dark corners of the mysterious location Kleine Liebe and come across an African bride as if from a picture book: big, passionate eyes, full red lips and dark, velvety-soft skin. In addition, artfully plaited hair and unusual wedding dresses, which speak of culture and tradition.
"The beautiful gowns, designed by Stephen van Eeden, was inspired by our beautiful country." photographer Jani B raved. " Celebrating our history, heritage and freedom. Mix metal jewellery was used to add a finishing touch to this alternative bridal look."
Bridal looks that we fell in love with from the first Moody Moment, thanks to the great photos of Jani B.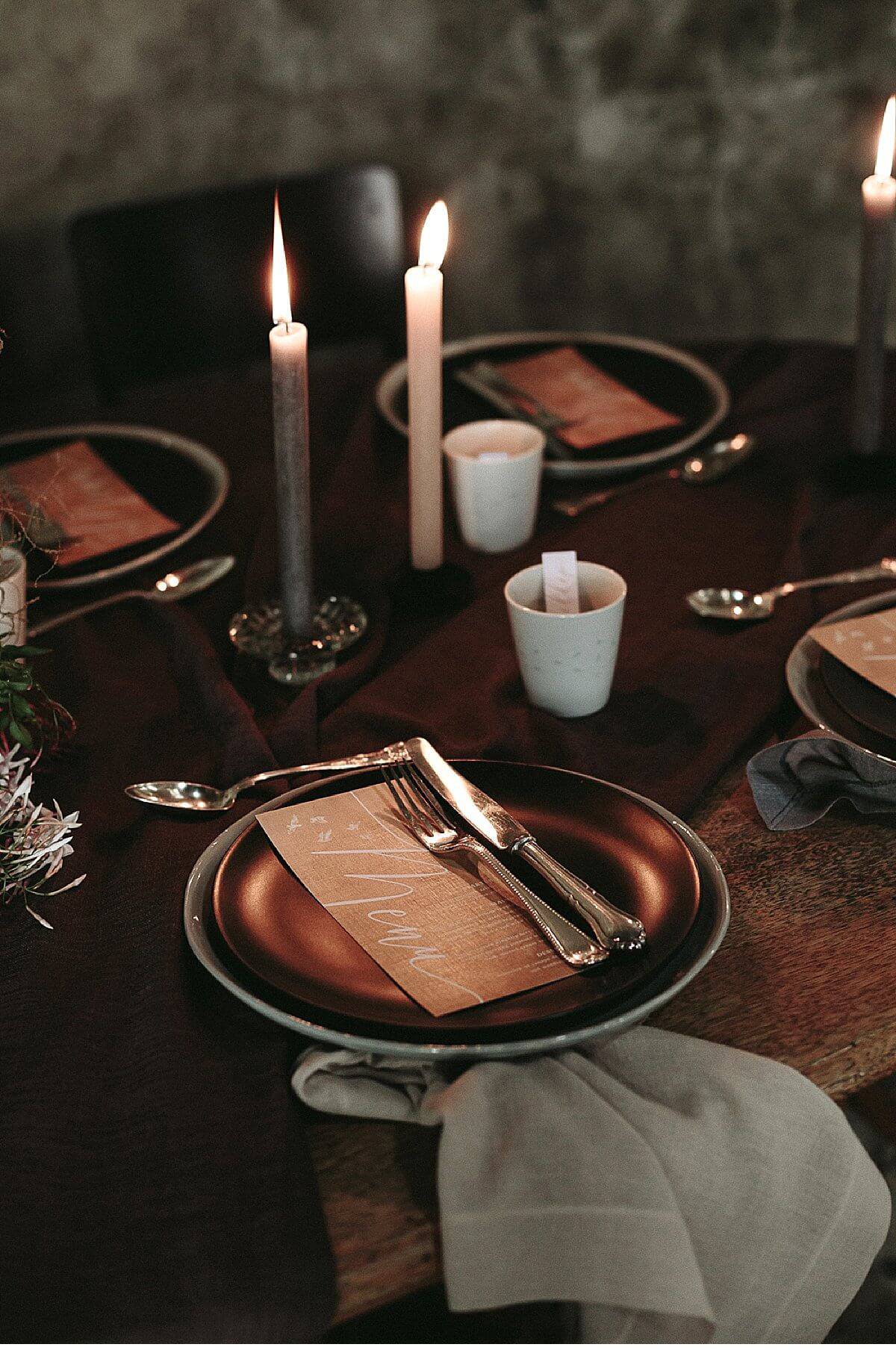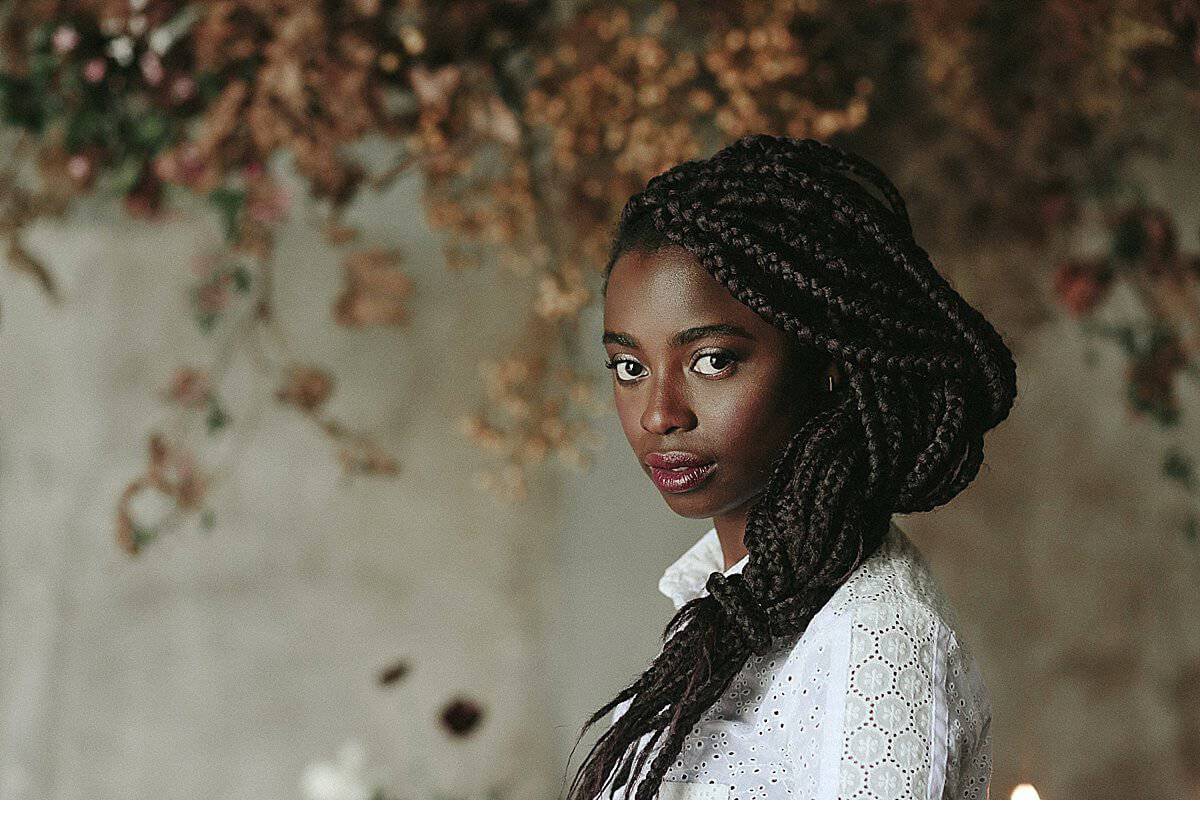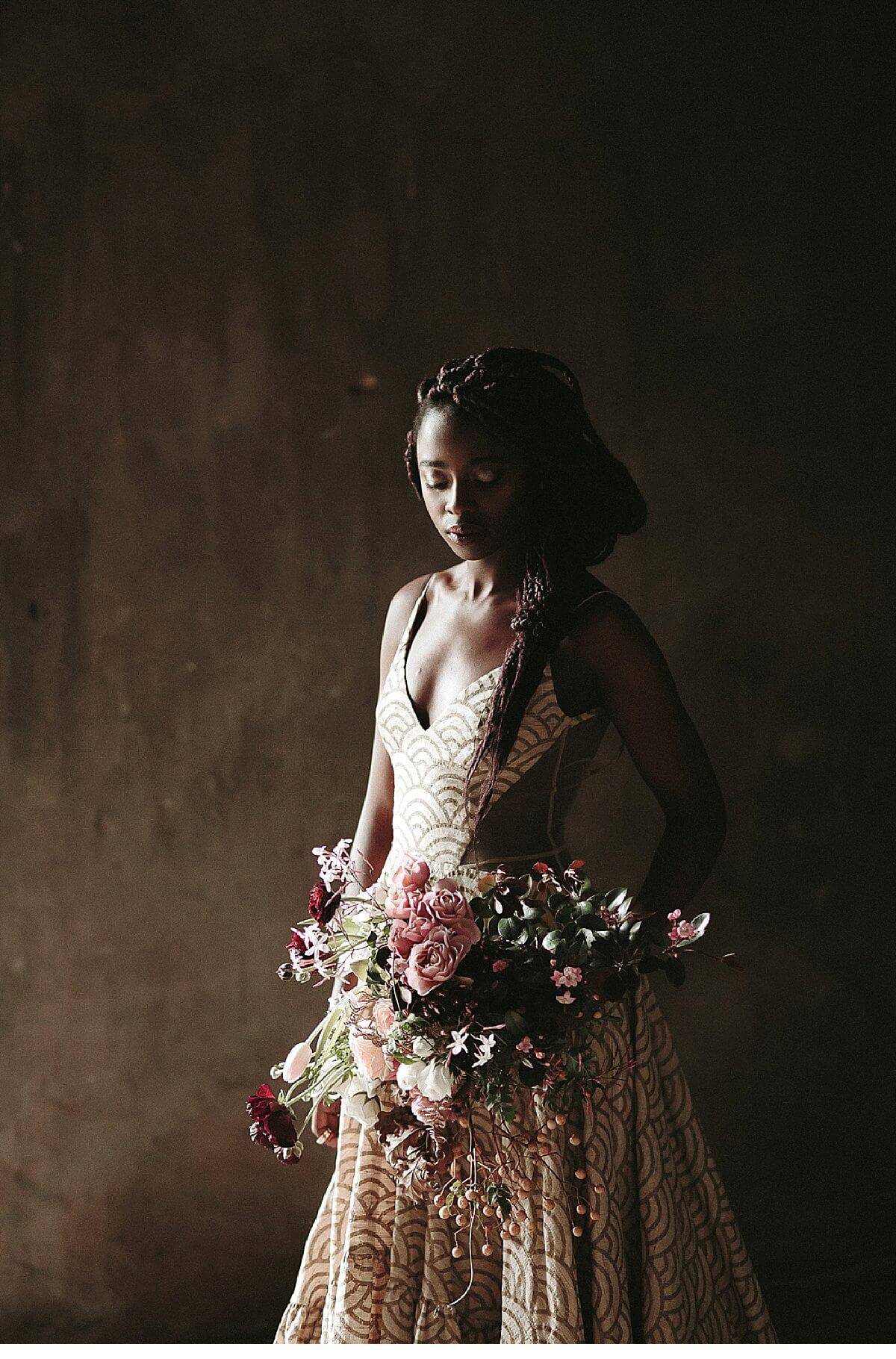 Photography Jani B Photography 
Styling/Floral Design Kadou 
Dresses Stephen van Eeden 
Makeup Clarita Smit 
Venue Kleine Liebe
Jewelry Gold & I 
Stationary Oh Yay 
Crockery & Cutlery Two Birds 
Model Harley Gones