Playful Vintagefeeling
There is nothing more romantic than an open-air wedding imbedded among the beauty of pure nature.
The inspiring outdoor world is magical, multicolored, playful and sickly sweet.
It offers a variety of different decoration concepts. Thanks to a widely chart of color range and various styles you get the chance to show creativity and express your individuality.
A great team of wedding-planners implemented some of their ideas into a lovely styled-shoot.
Let's get inspired by the many adorable details! Don't this simple wooden table with the white lace-doilies, the rustic decoration-elements, the beautiful paper-work and the opulent floral-decoration fit perfectly into this magnificent springlike landscape?!
Additionally we get seduced by deliciously looking macaroons and a pretty pastel-colored cake.
A smitten bridal-couple puts us into wedding mood and the dreamlike pictures shot by Jasmin of Zuckerlicht heat up our hearts and souls.
Translation: Marina Jenewein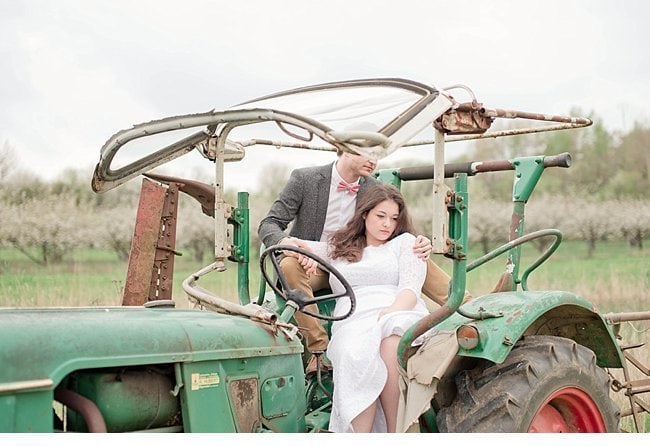 Daniel Wiegärtner hat die bezauberndsten Momente in romantischen bewegten Bilder festgehalten:
FOTOGRAFIE: Zuckerlicht
VIDEOGRAPHIE: Daniel Wiegärtner
TORTE UND MAKRONEN: Törtchenwerk
PAPETERIE: Anelie Papeterie
BLUMEN: Gabi Eckert von Blumen Merklein
BRAUTPAAR: Marina Kuleschowa und Stephan Neu