Pronovias Bridal Fashion Show – Beyond the Stars
Pronovias 2020 – More glamorous, elaborate and spectacular than ever before, the international bridal label exceeded all expectations of the entire fashion industry with its breathtaking fashion show "Beyond the Stars" and was once again the highlight of the Barcelona Bridal Fashion Week.
Inspired by the world-famous paintings of Marc Chagall, depicting the joys of a bride surrounded by flowers, birds and bright stars, Pronovias artistic director Hervé Moreau created a collection of superlatives that he presented to the world today.
About 1.800 invited guests, including well-known celebreties such as Lucy Hale, Brittany Snow, Marta Nieto and Amy Jackson or influencer like Valentina Ferragni, Aimee Song, Leonie Hanne und Victoria Magrath, were present as the most sought-after models literally hovered across the catwalk to present the glamorous gowns.
Accompanied by terrific light and sound effects, the Italian Pavilion in Barcelona turned into a magical place beyond our imagination in front of the audience. Into a world of sparkling stars and shining moons, that´s all about the beauty of the female figure and its flawless shell of the finest fabrics.
Fabrics such as crepé couture, embroidered tulle or handmade French silk, which have been fashioned into figure-flattering dresses with beguiling cuts and seductive details and refined with sonorous names such as "Planet", "Orbit", "Sirius" or "Cosmic".
A collection that captivates with its exclusivity and comfort at the same time, which strengthens the confidence of every bride and allows her to glide gracefully and elegantly through her wedding day. Just like the dreamy brides in Chagall's works of art…
In case you missed the show of the year or want to experience their greatest moments over and over again, we have put together the most exciting, dazzling and beautiful dresses of the Pronovias 2020 collection "Beyond The Stars" for you.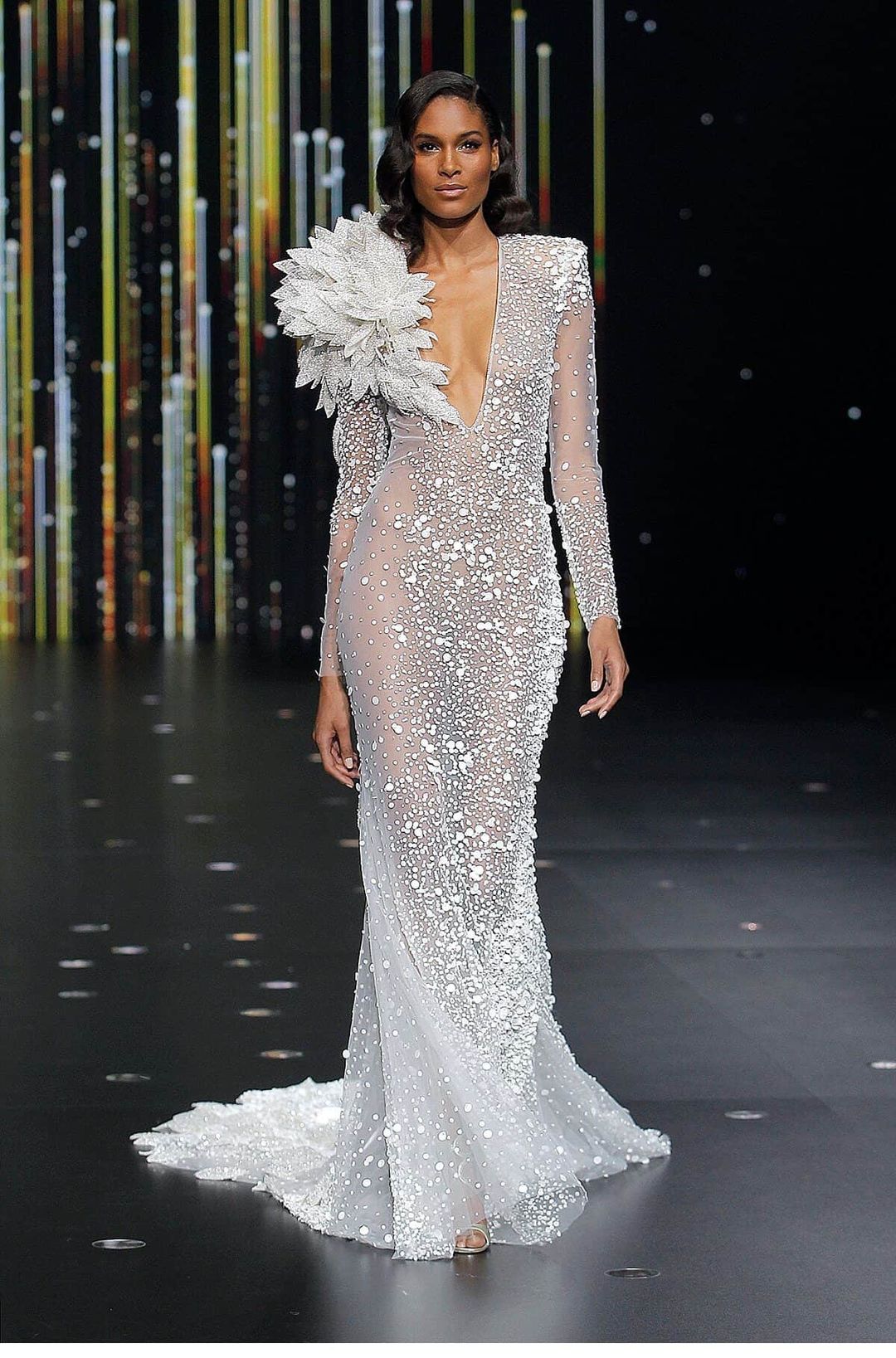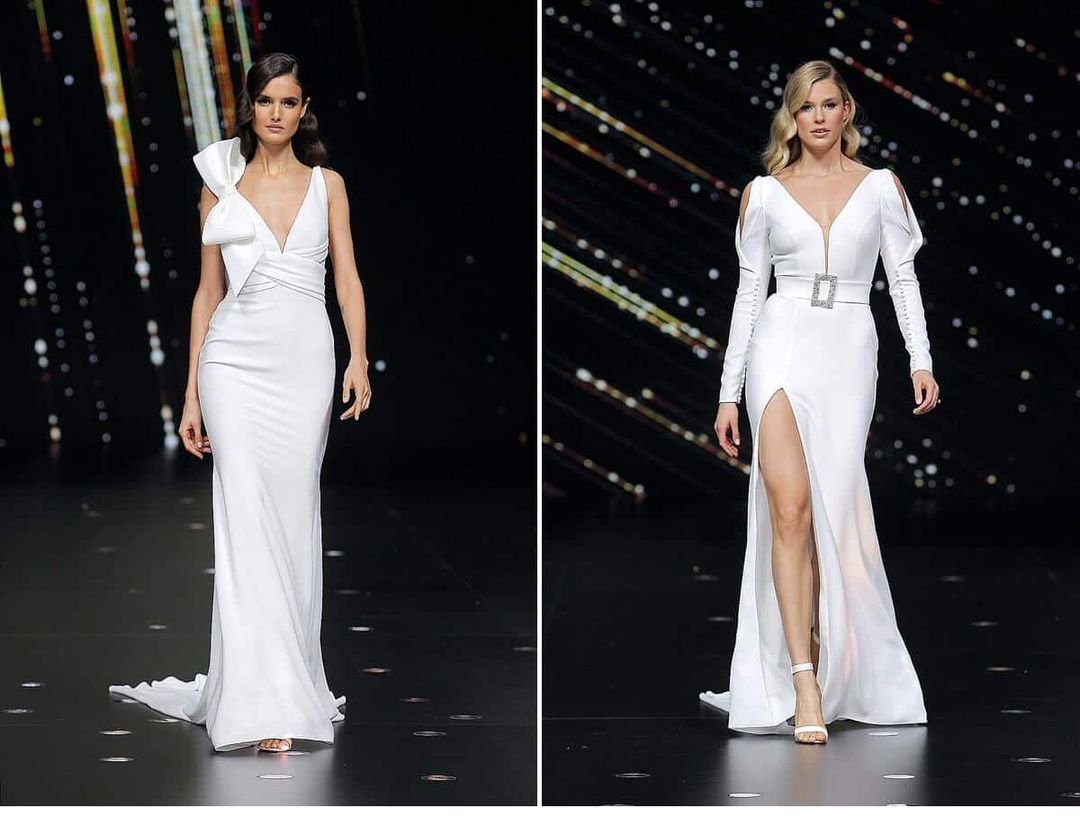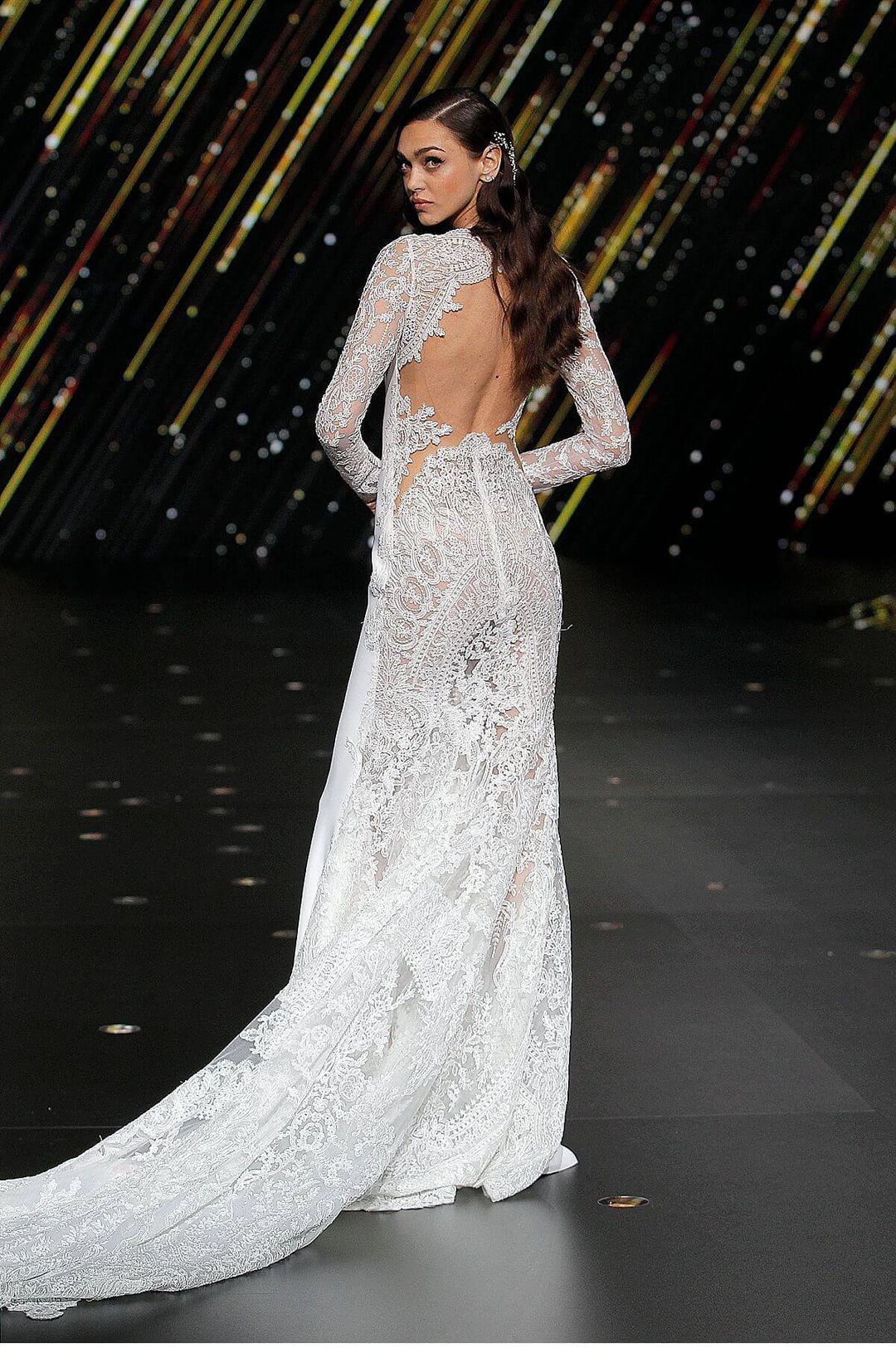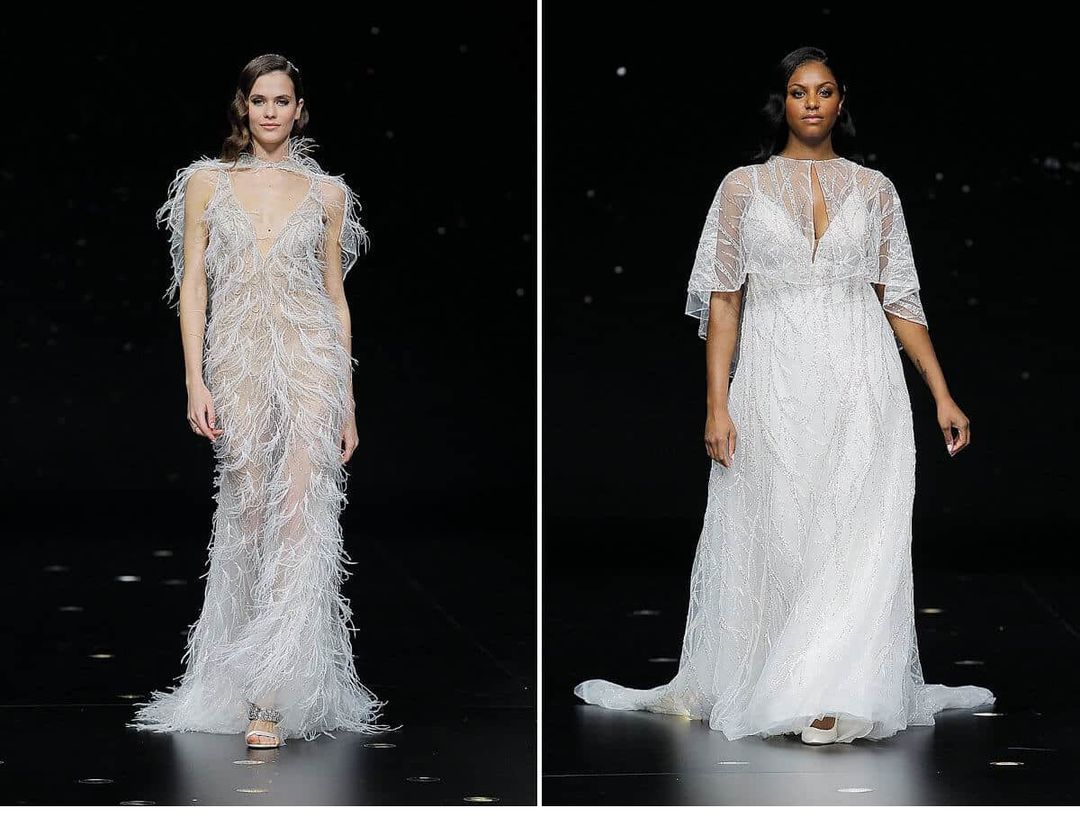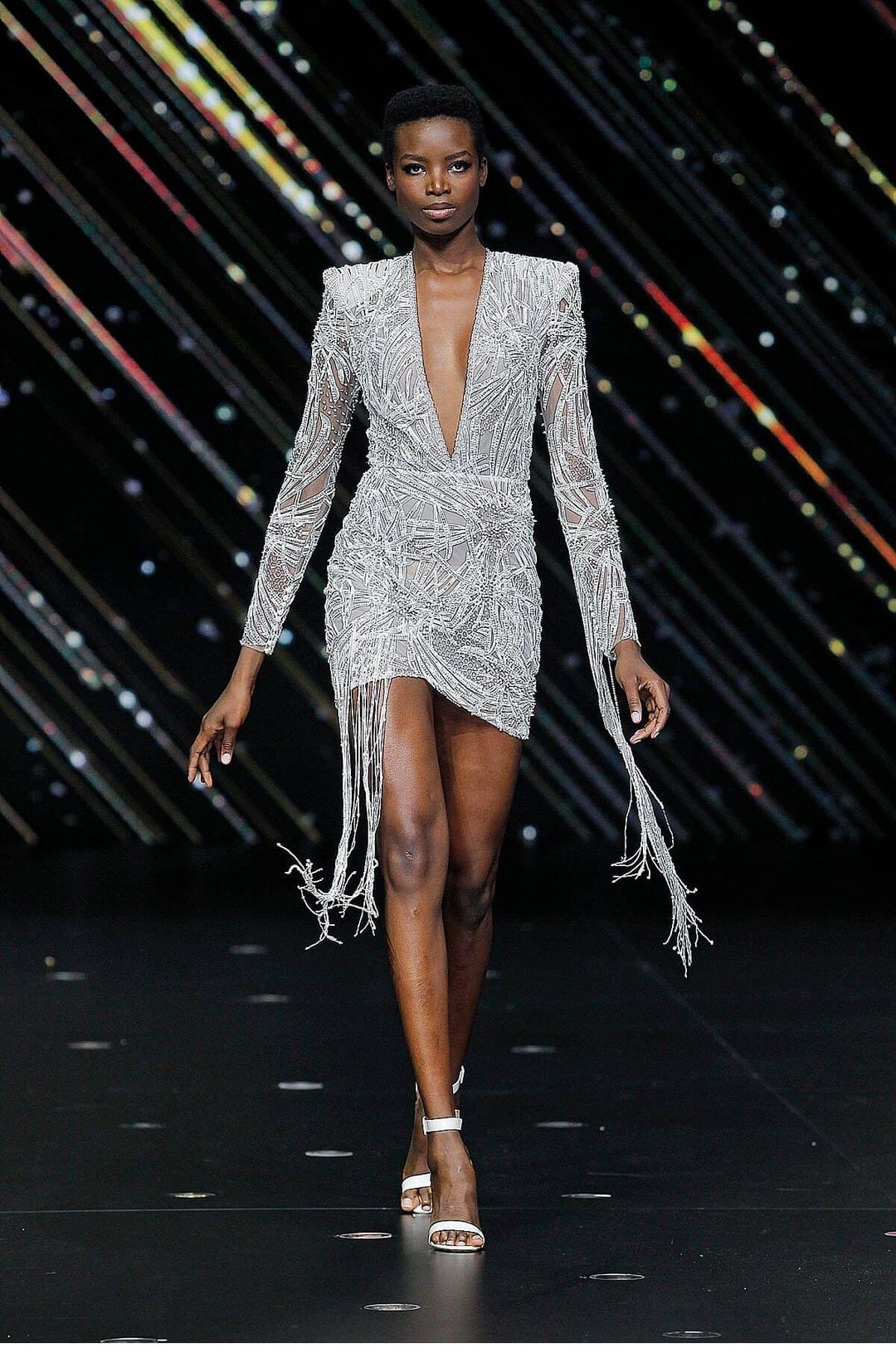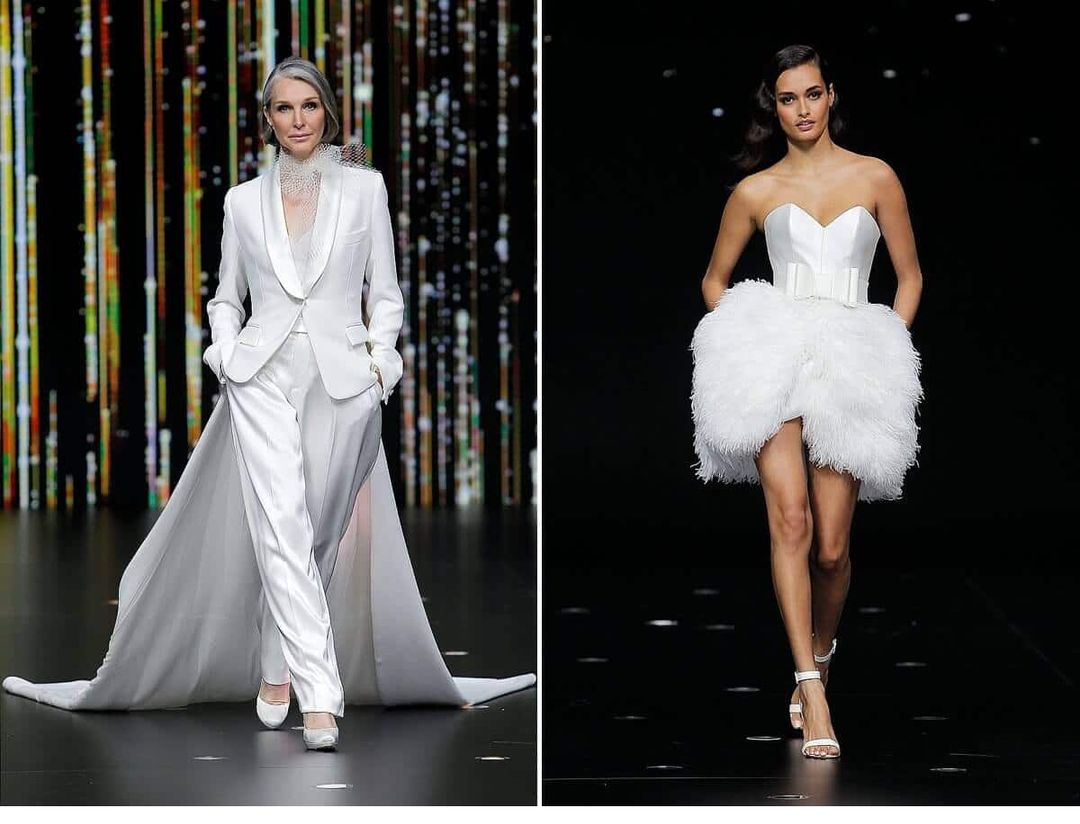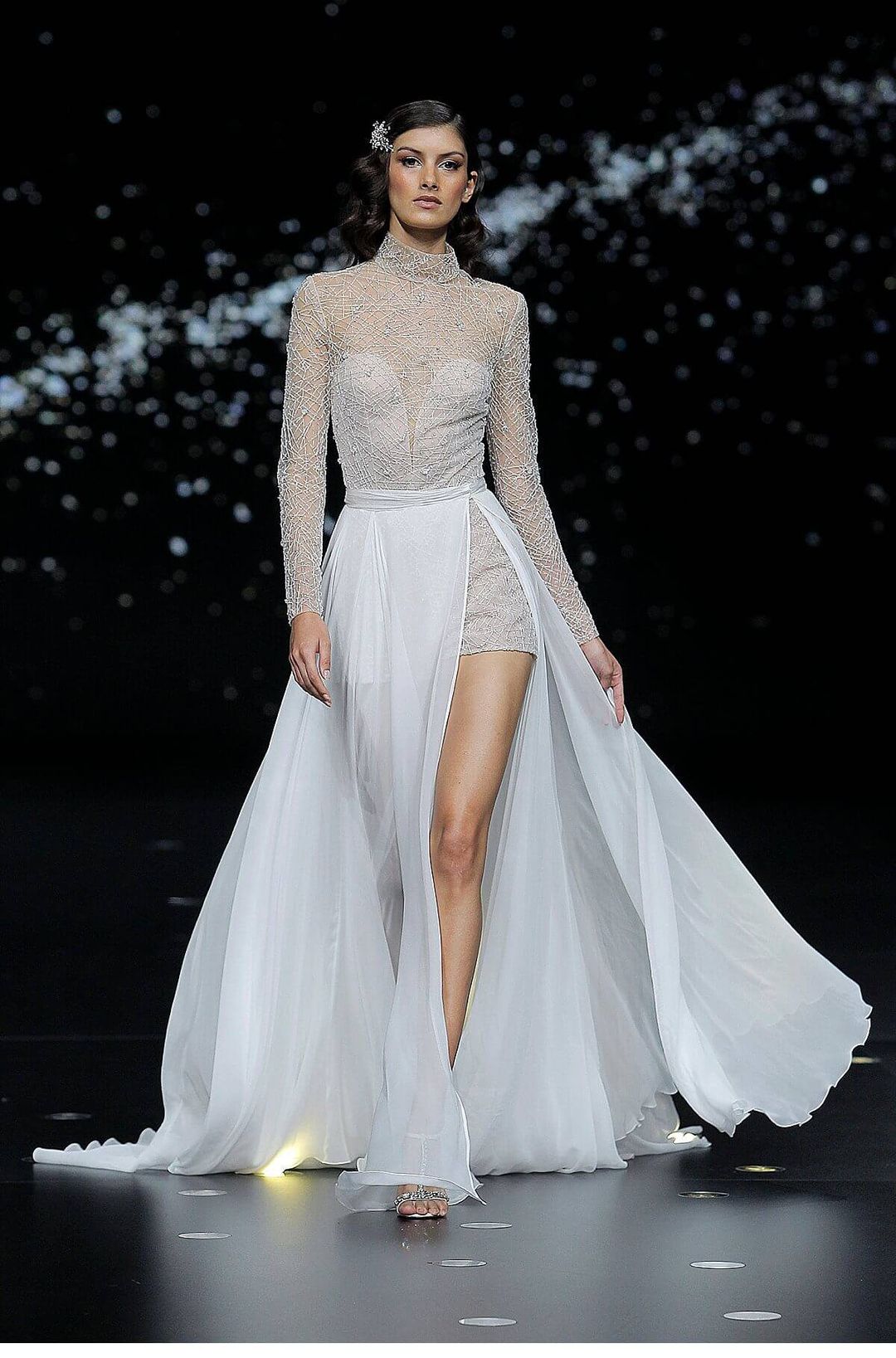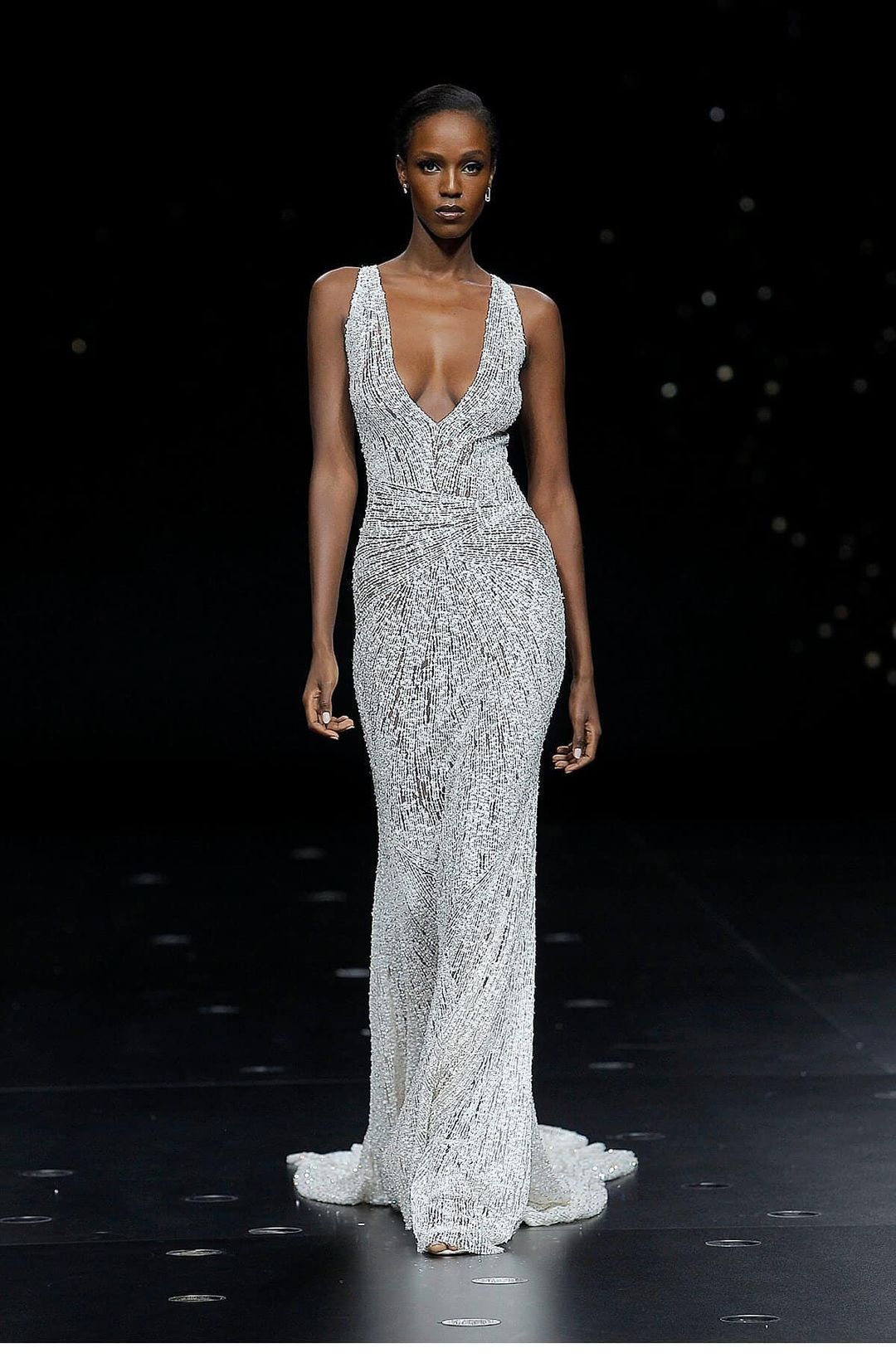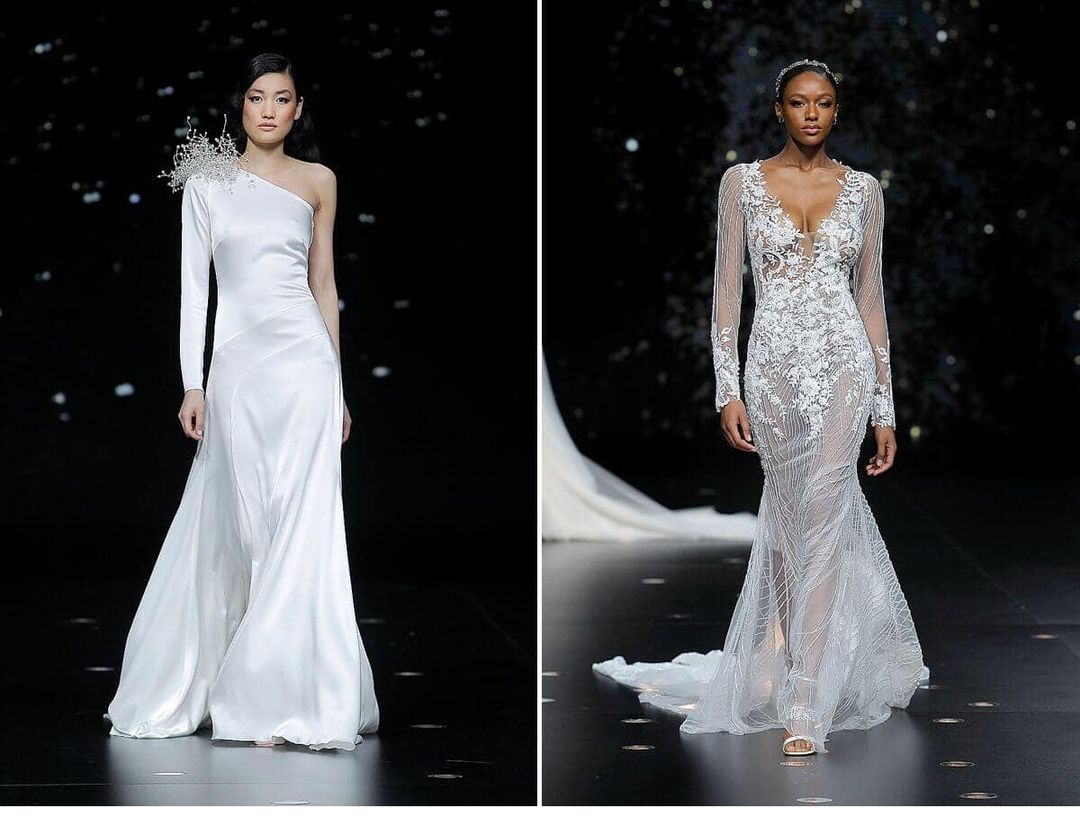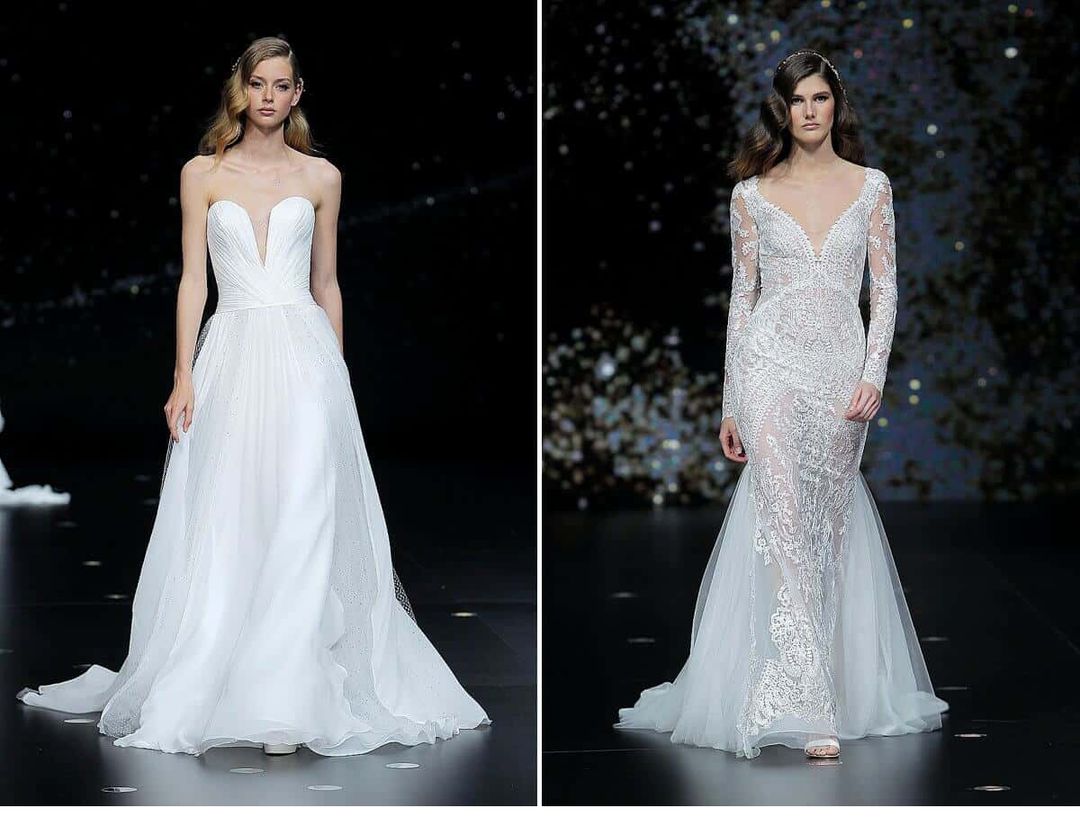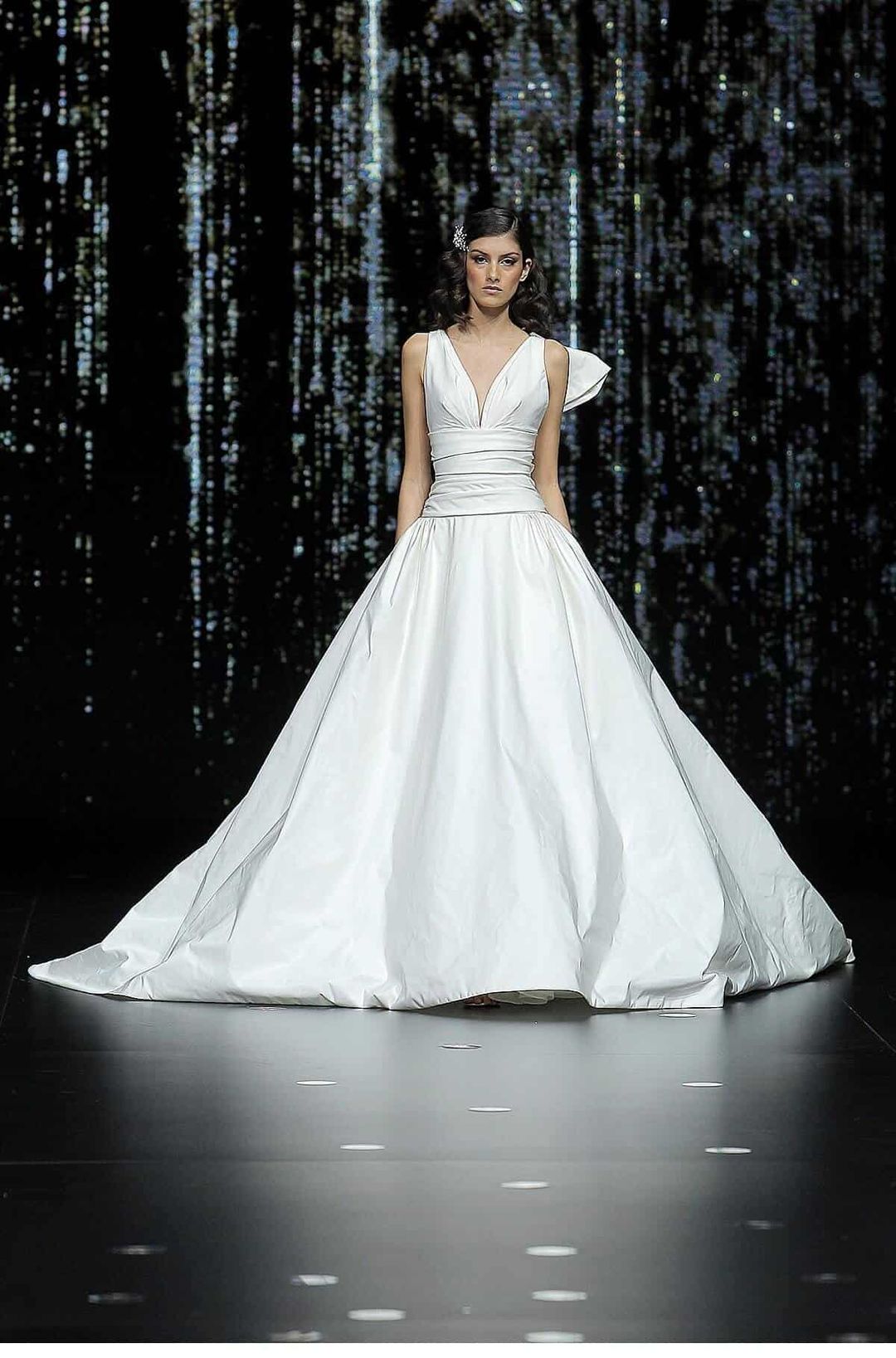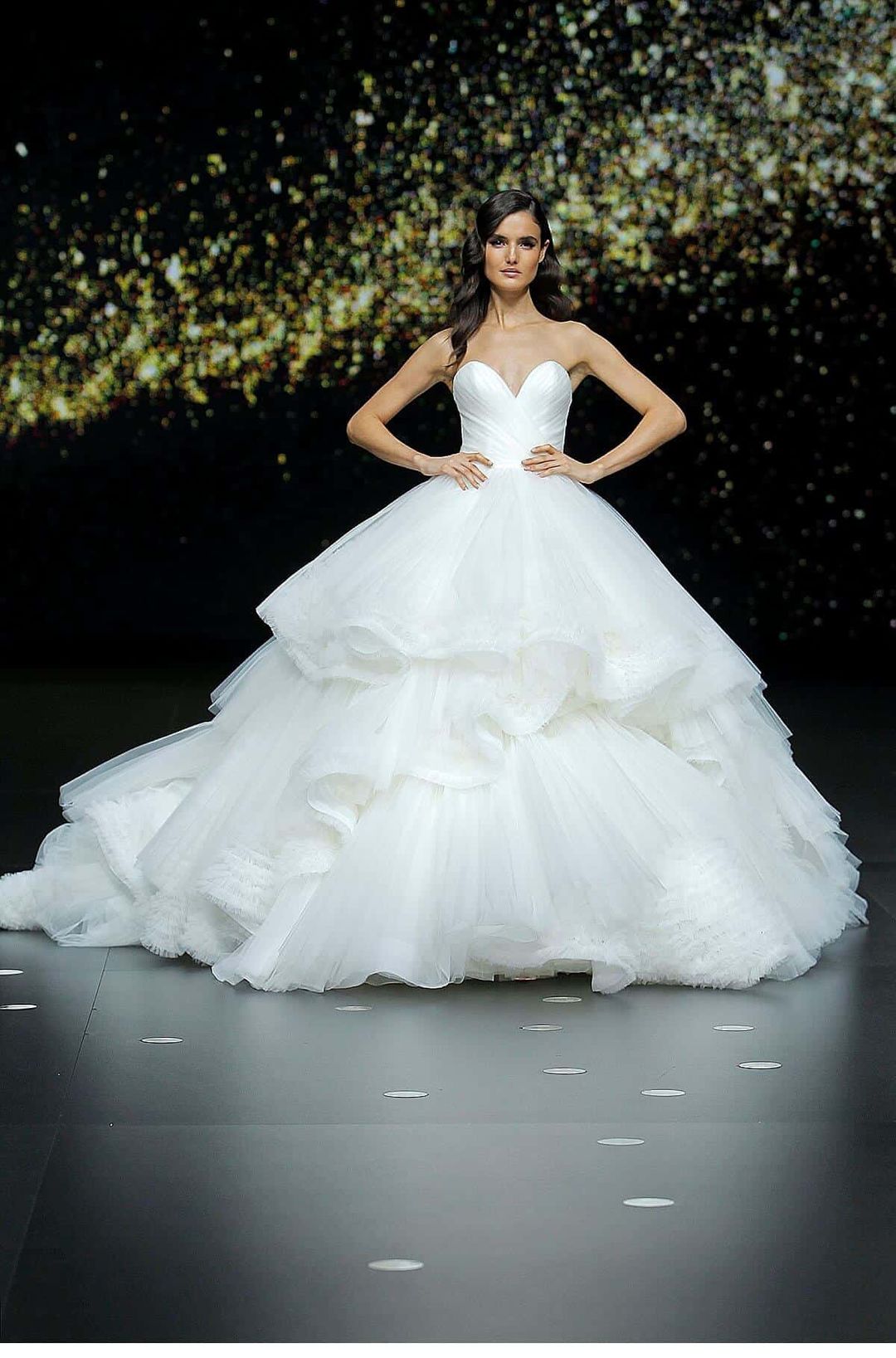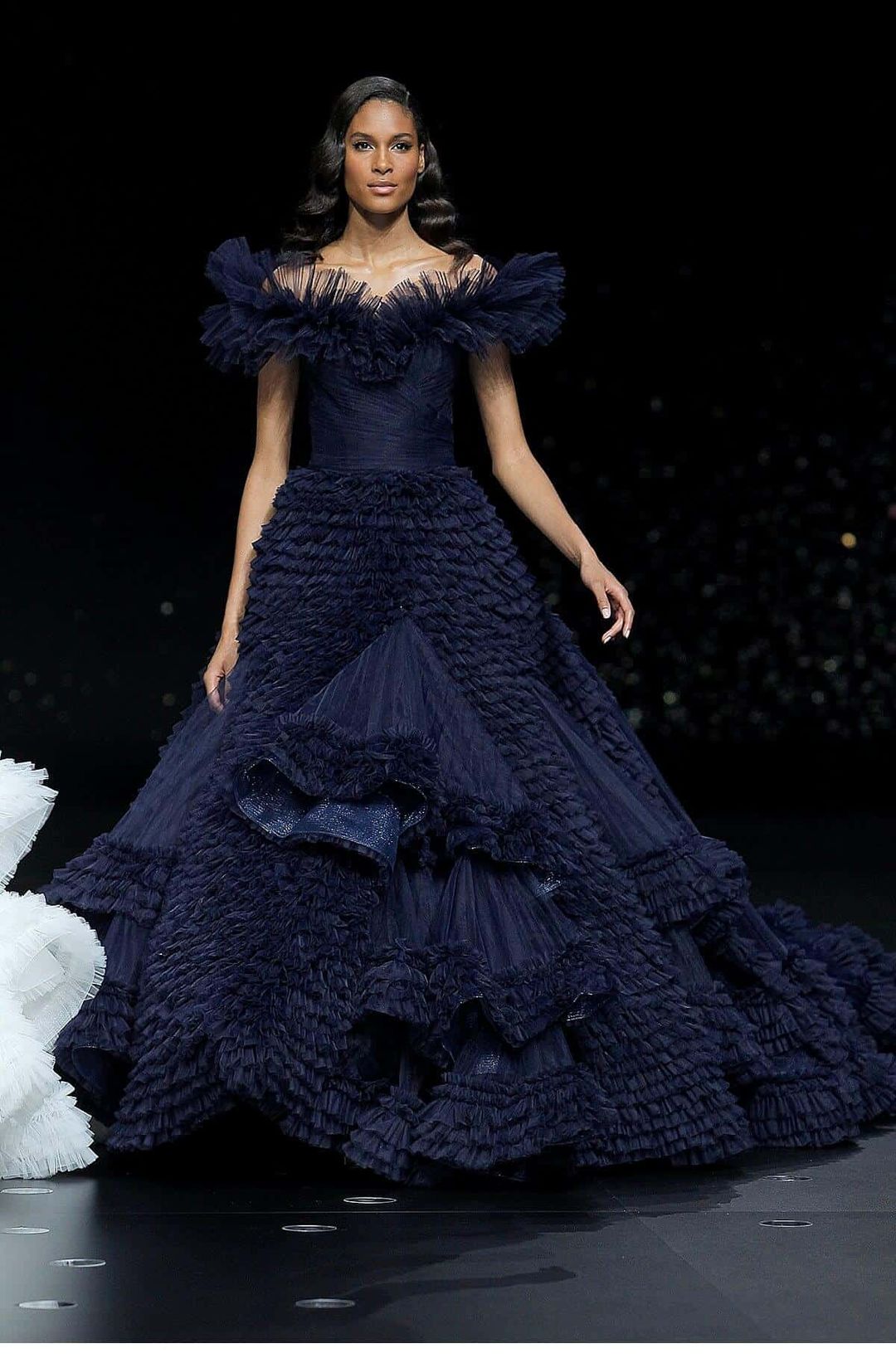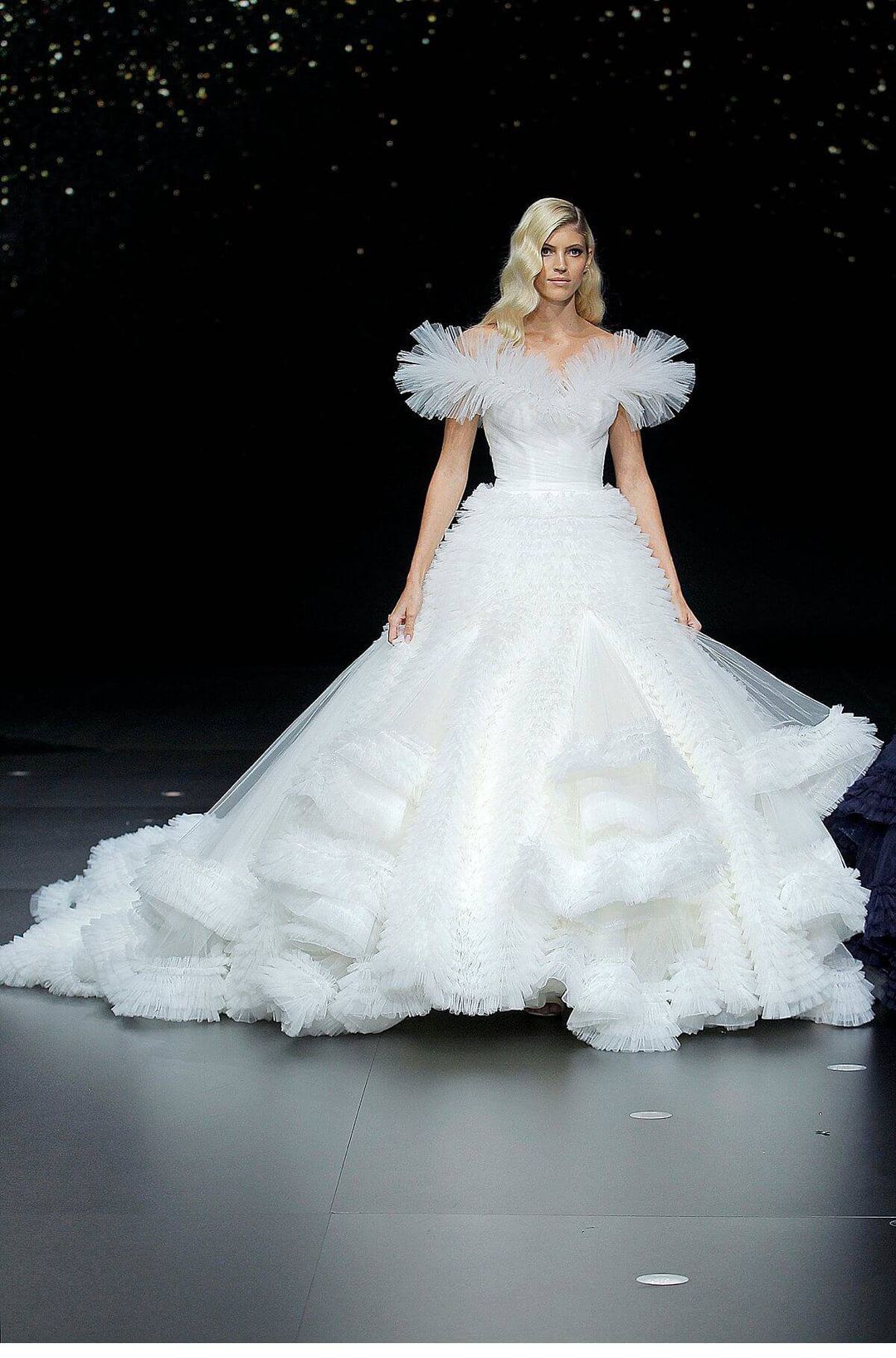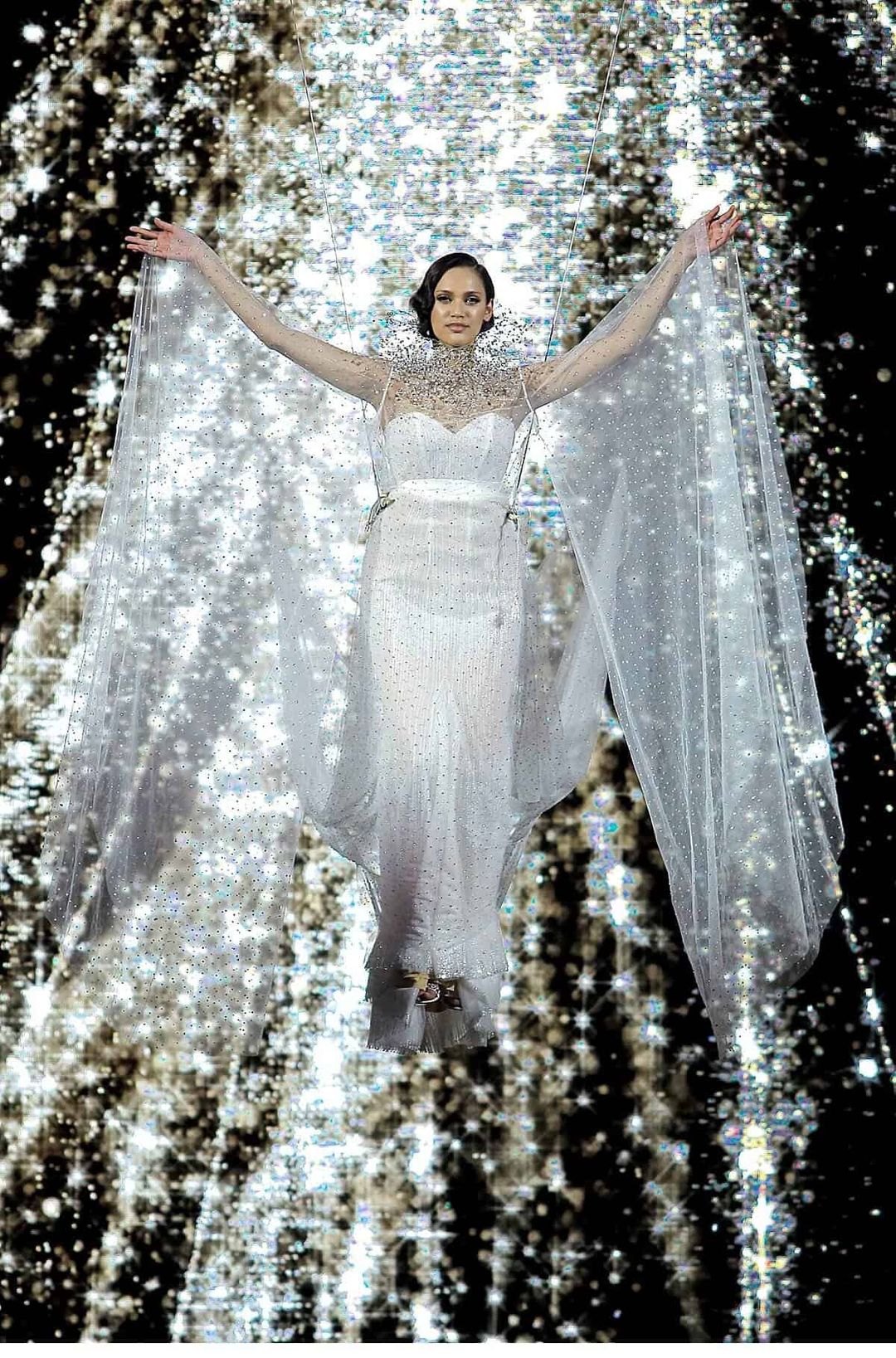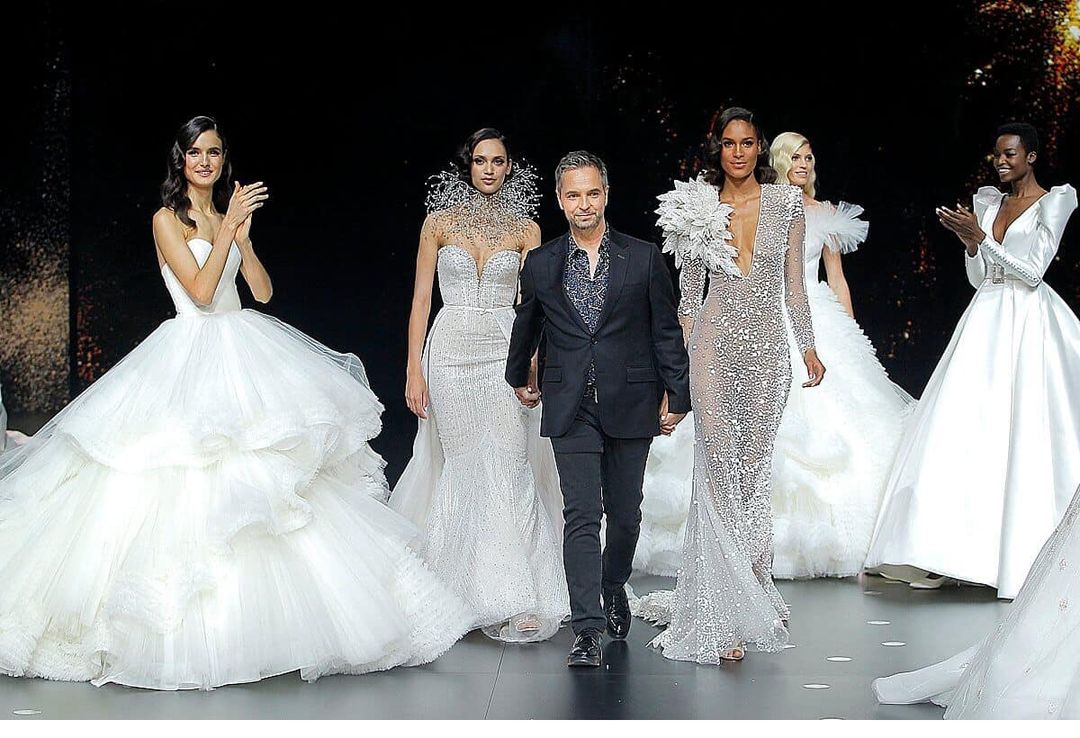 Styling of the celebrities: Cristina Reyes
Make up: Raquel Costales
Hair: Salón Toro for ghd
Make up and hair for Lucy Hale: Iván Gómez
Step & Repeat and front row photos: Fotoformat
Runway photos: Ugo Cámera