Refreshing French Riviera Elopement
Today we take you back to Provence, where a moving Riviera elopement awaits us.
A wedding for two is not the right thing for everyone. But neither is a big family celebration. The compromise between the two felt just right for Colin and Louis: a private ceremony in the presence of their four closest and best friends.
But that remained the only compromise, it seems. Concerning everything else, they decided on the full program: sun, beach and sea, but also emotions, fun and friendship were not neglected here.
"Instead of a classical wedding, our international couple prefered to chose freedom and privacy. On a sailboat, surrounded by their best friends, Colin, american, and Louis, french, lived an unforgettable elopement in between the hills of Provence and the Mediterranean Sea",  Christophe Serrano told.
The ceremony took place on the fine beach of the coast, where wedding planner Vanessa Roussel lovingly and with attention to detail made sure that the little company did not miss out on anything. She even had ceramic dishes custom made by hand, to match Colin and Louis´ wedding colors.
We are so enthusiastic about so much individuality, which is not only reflected in the seductive wedding dress of Aude Violette Créations. But also by the unconventional and refreshing way to set a monument not only of love but also of friendship.
Fortunately, photographer Christophe Serrano witnessed this intimate celebration and turned his impressions into a source of inspiration for us.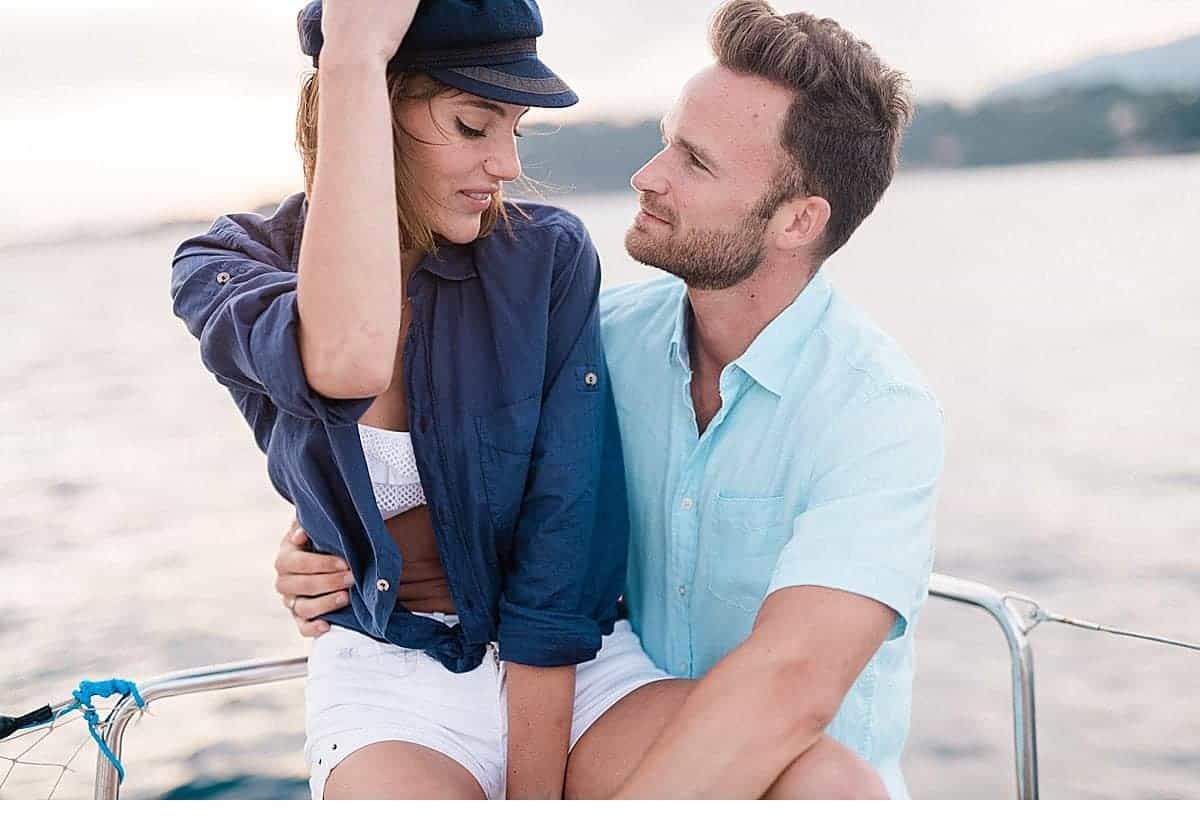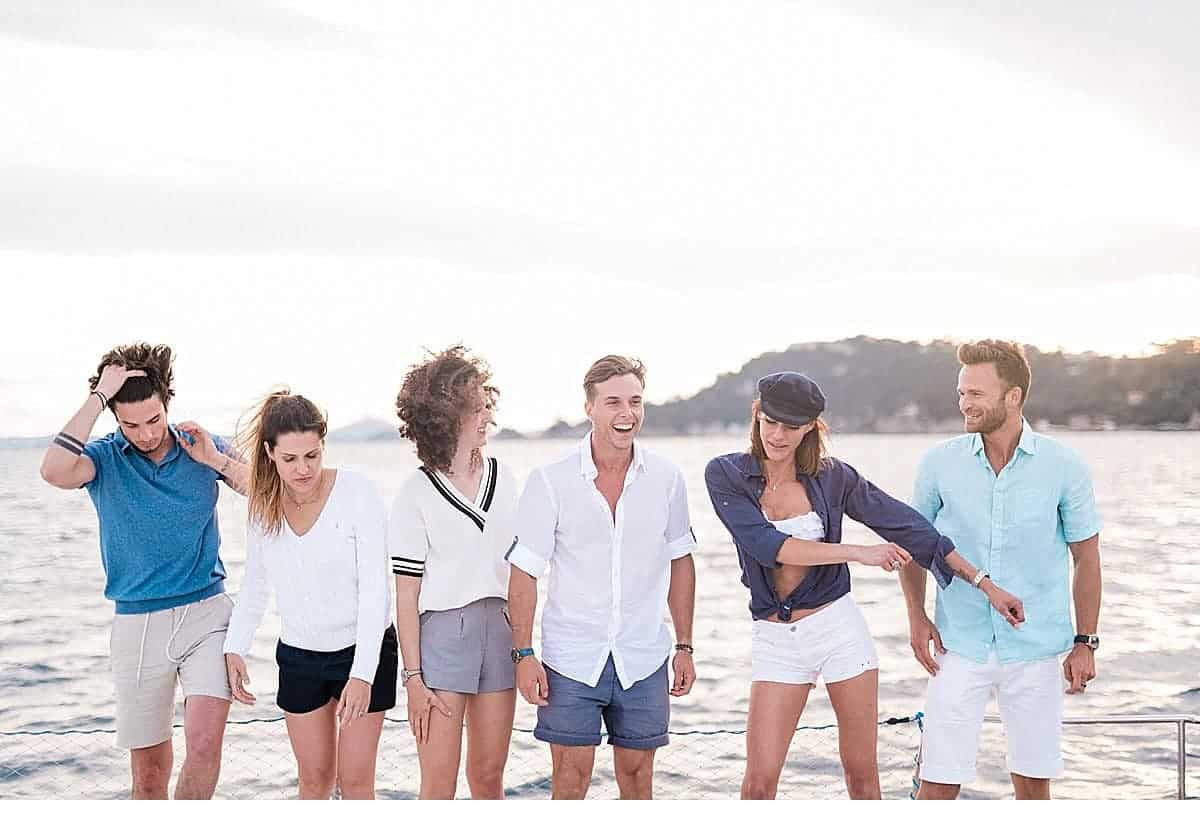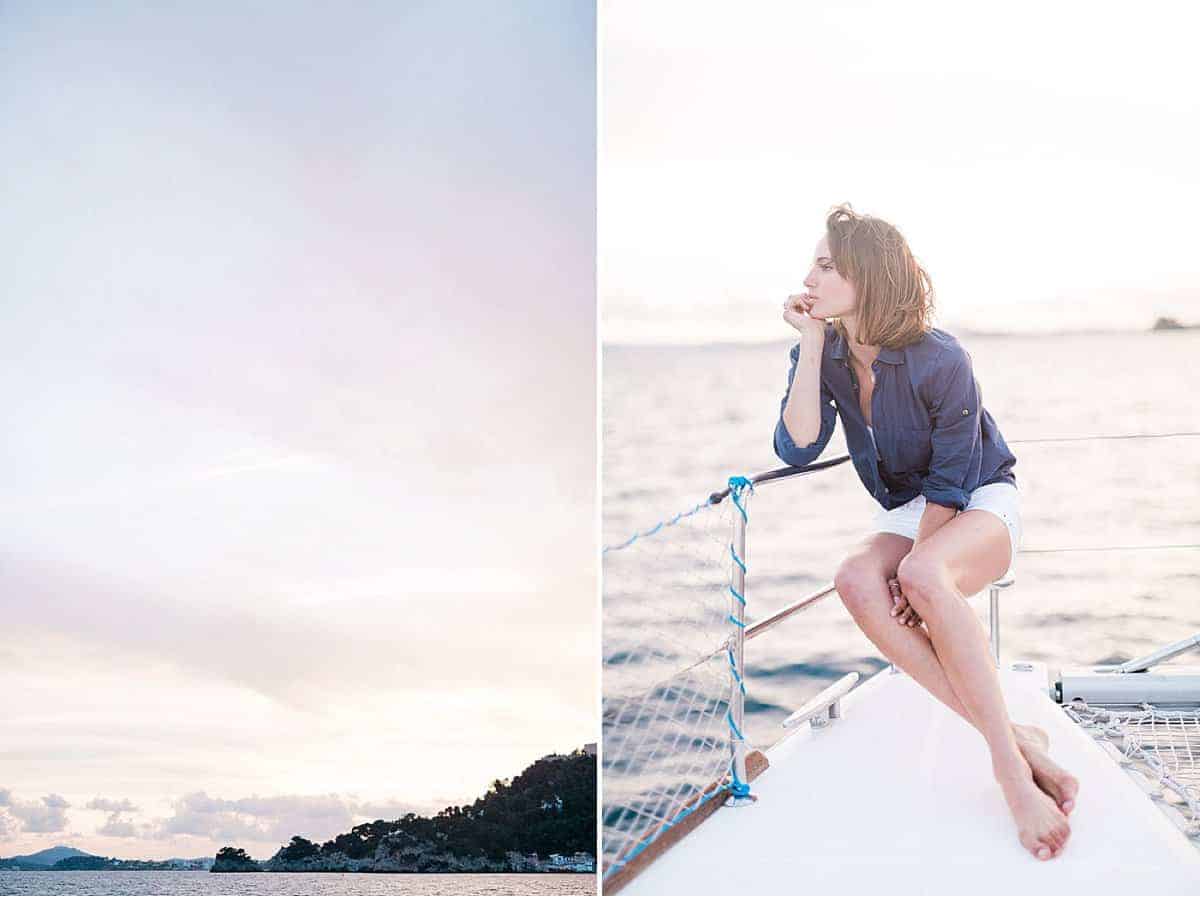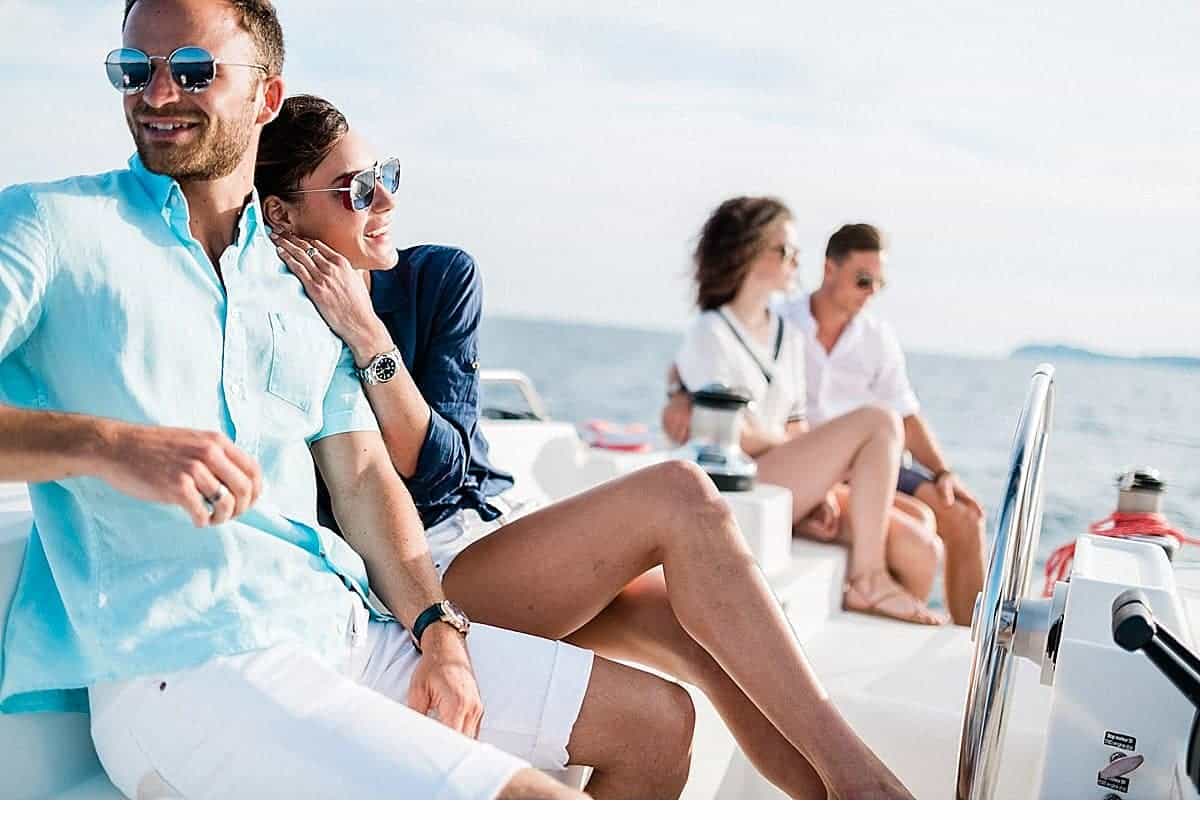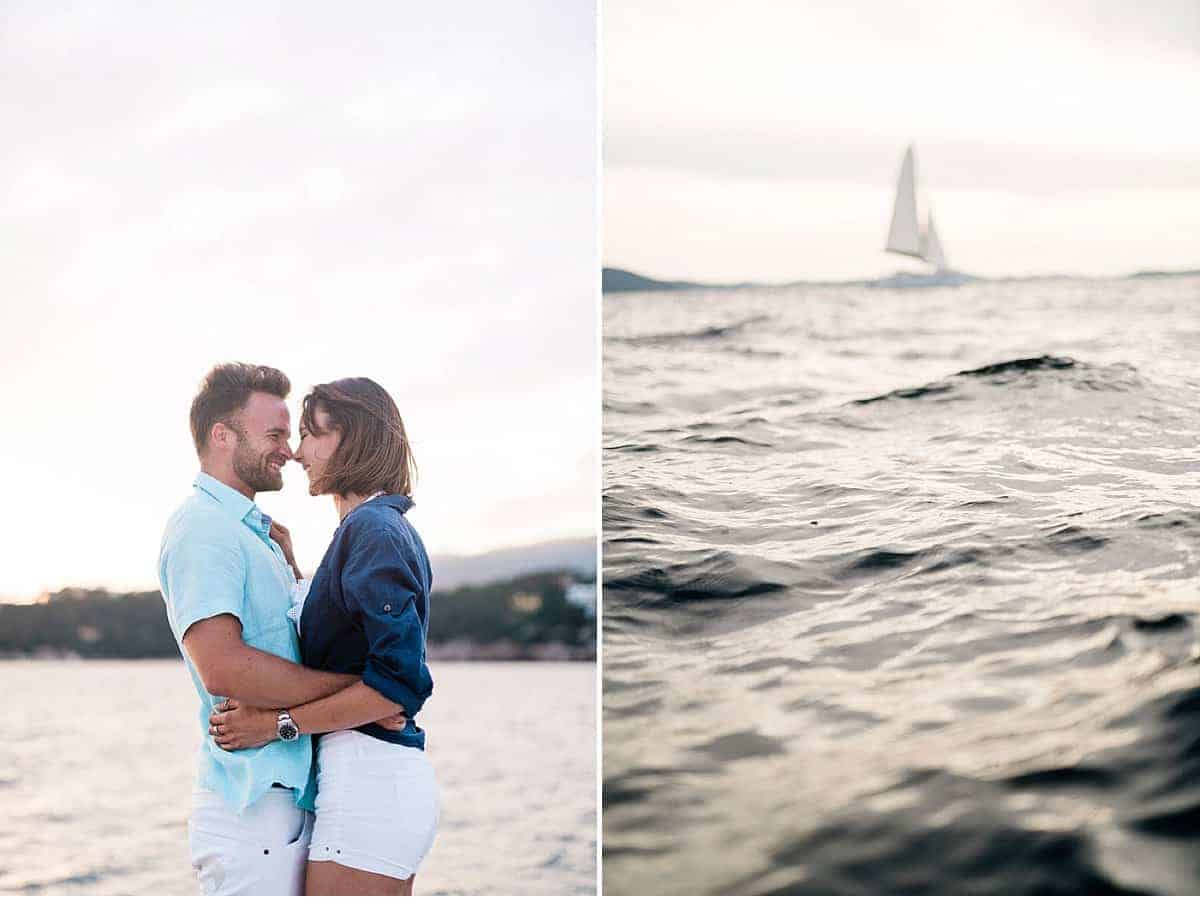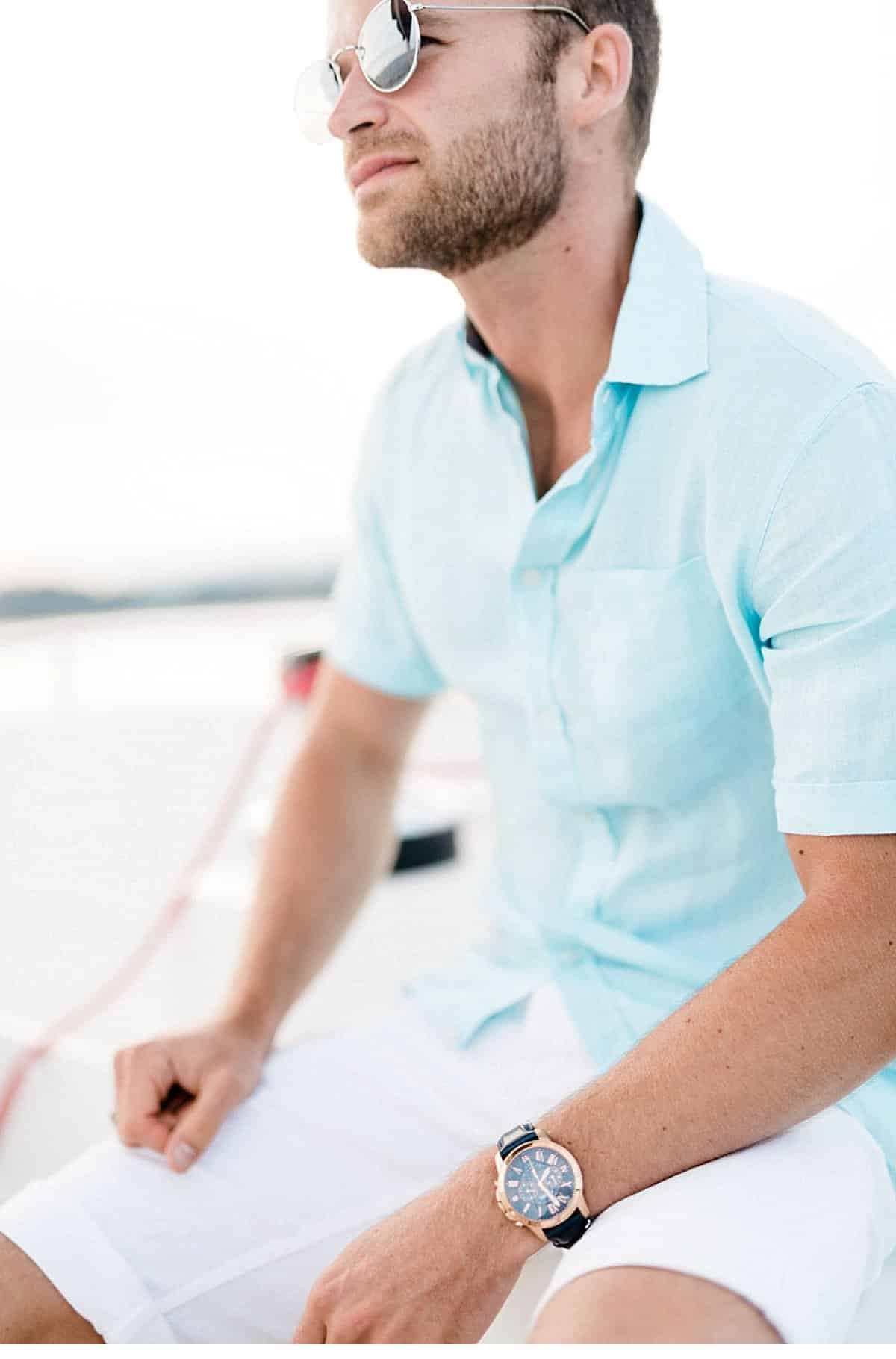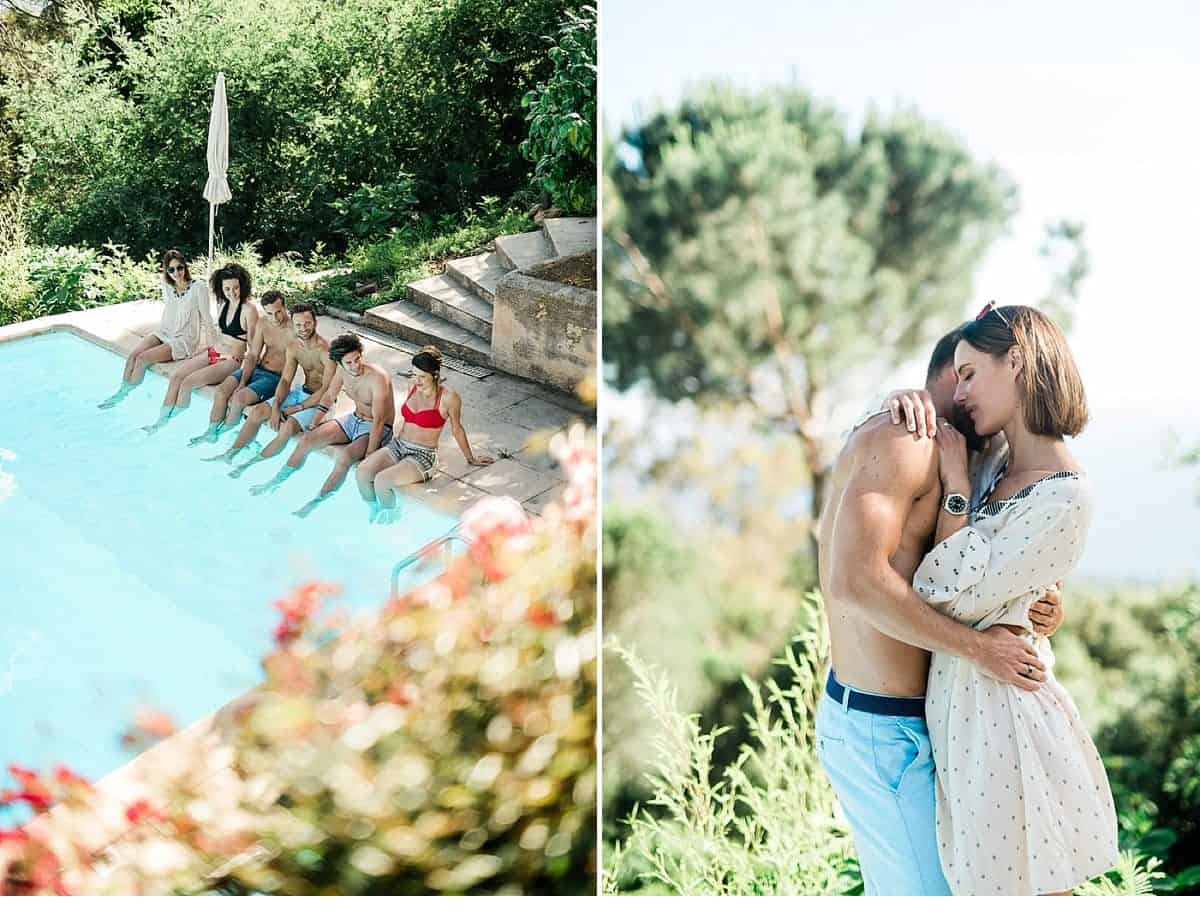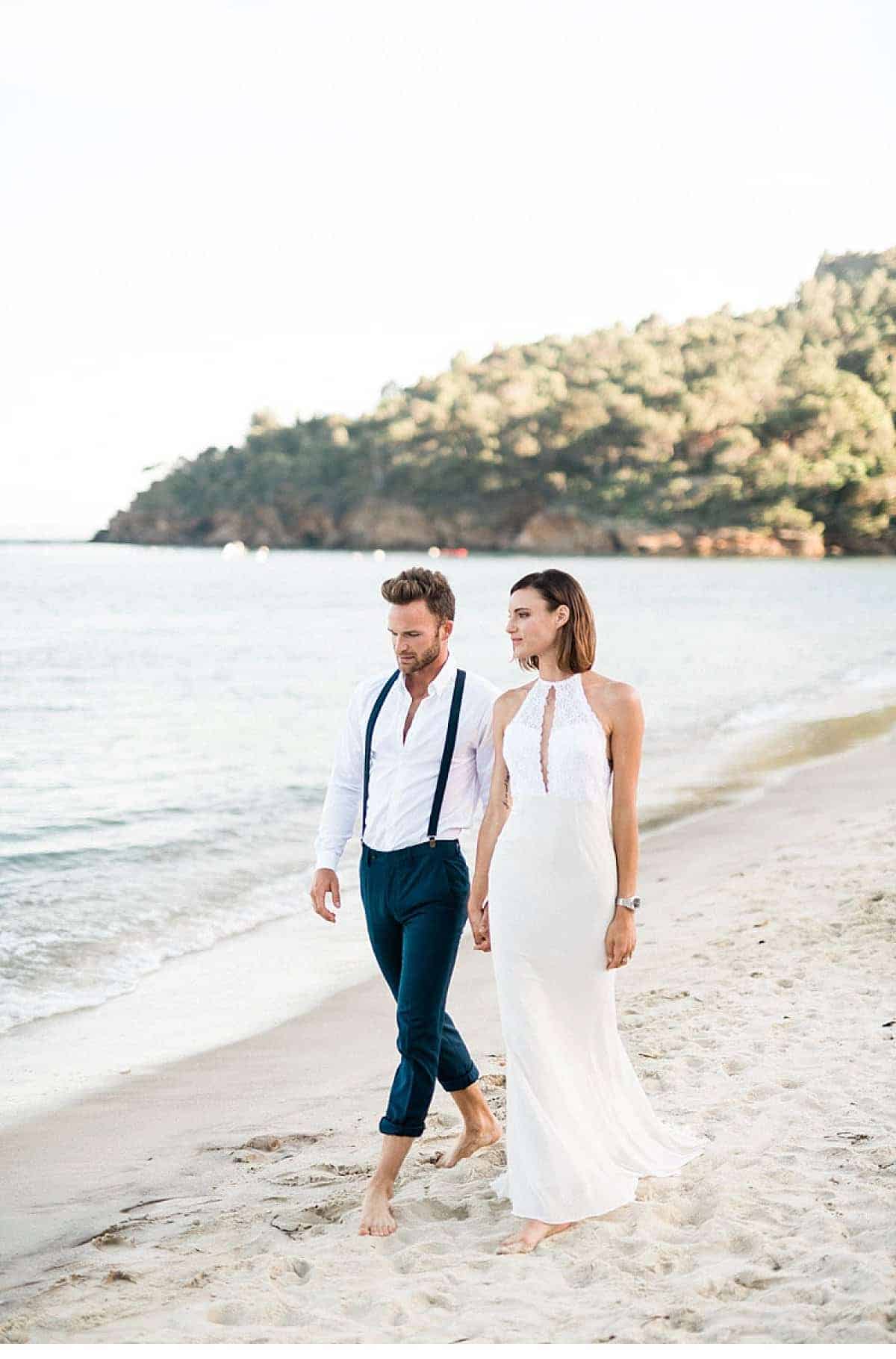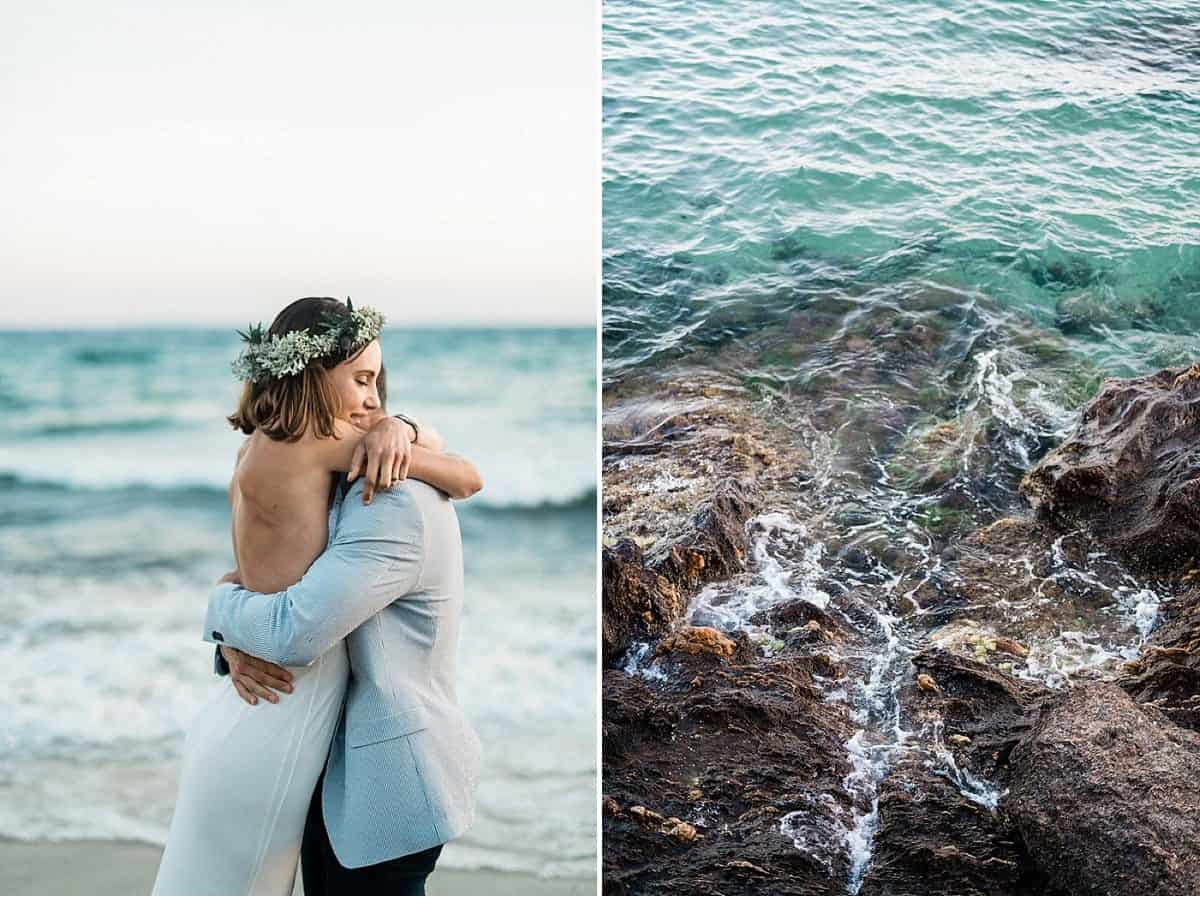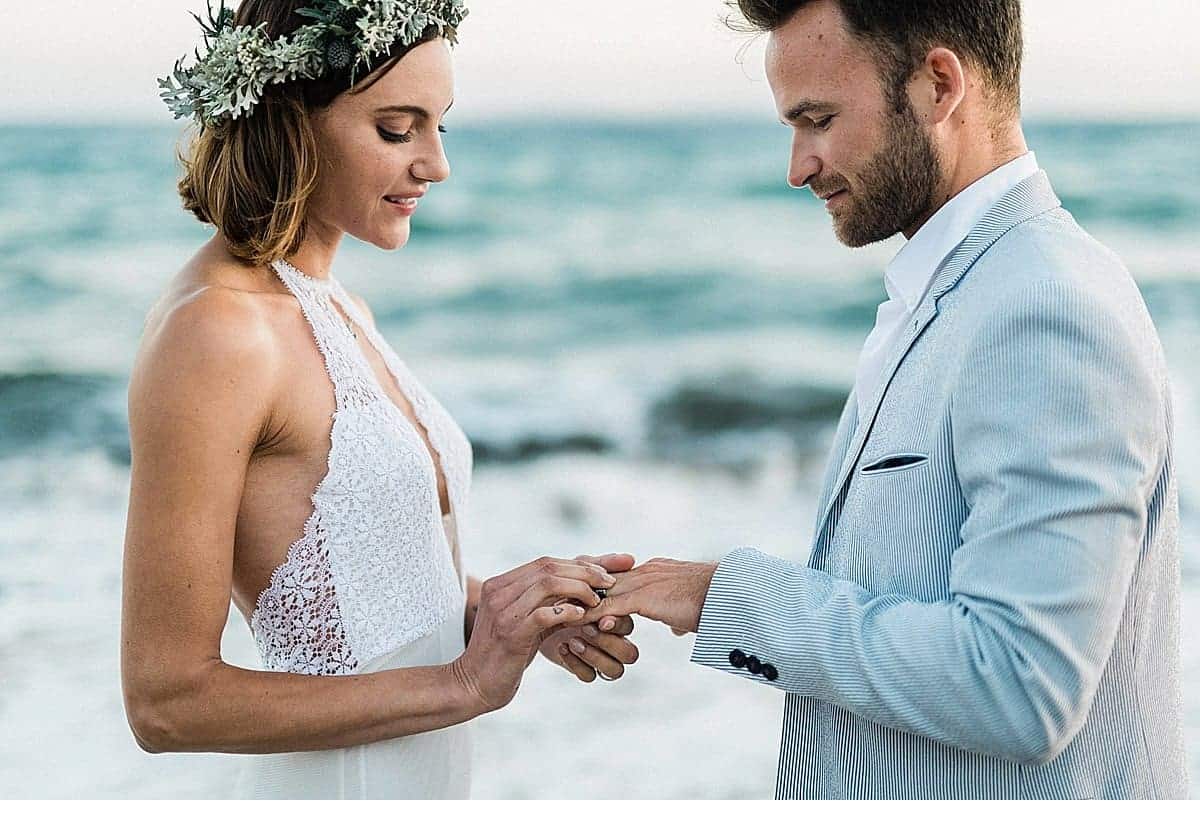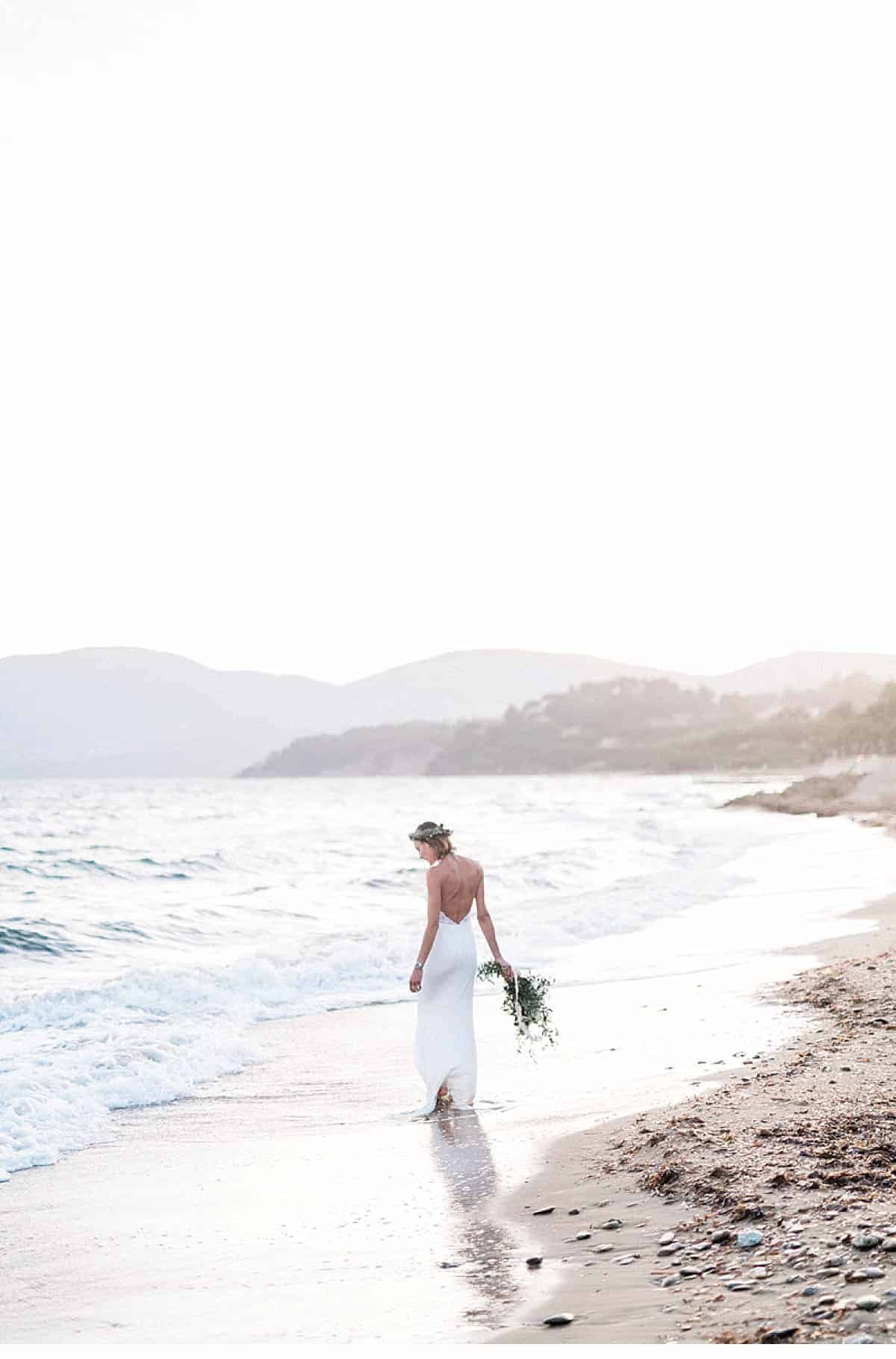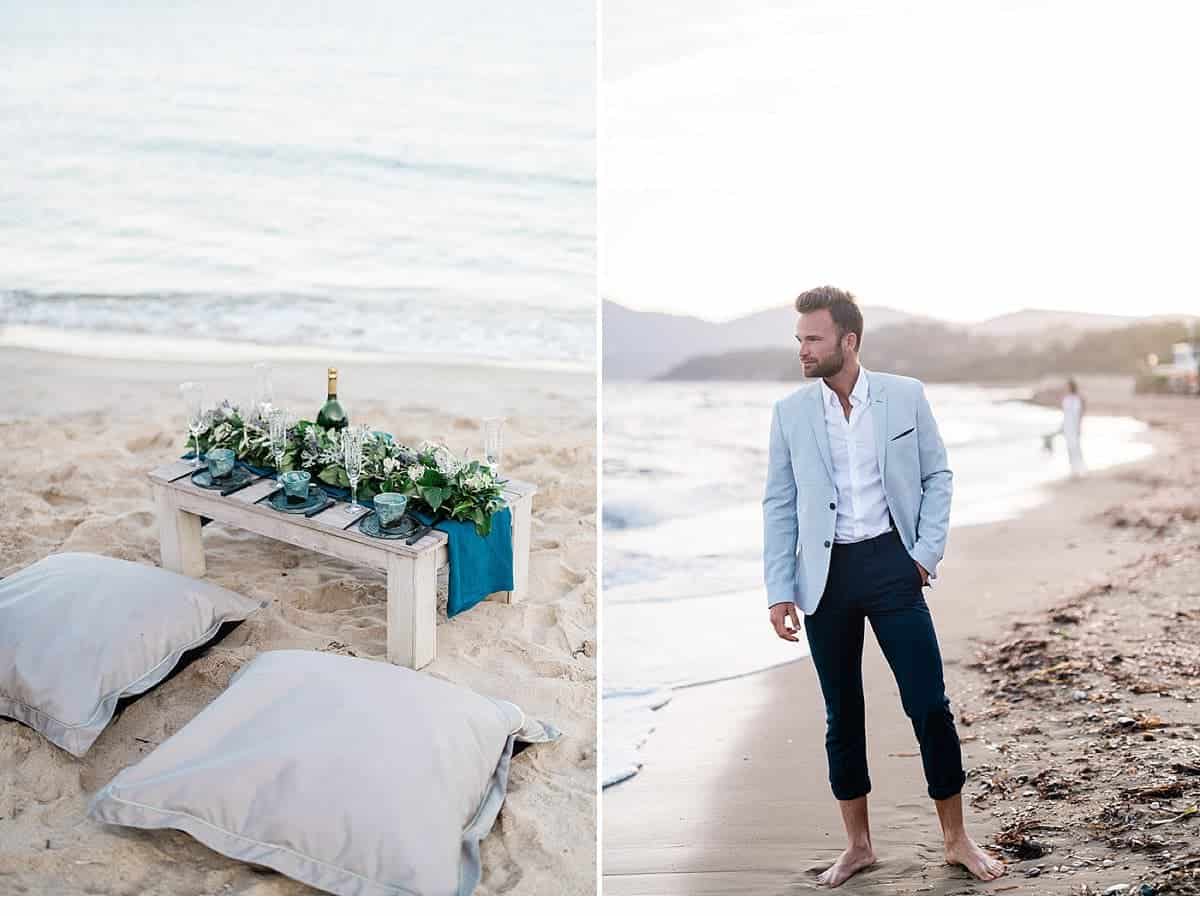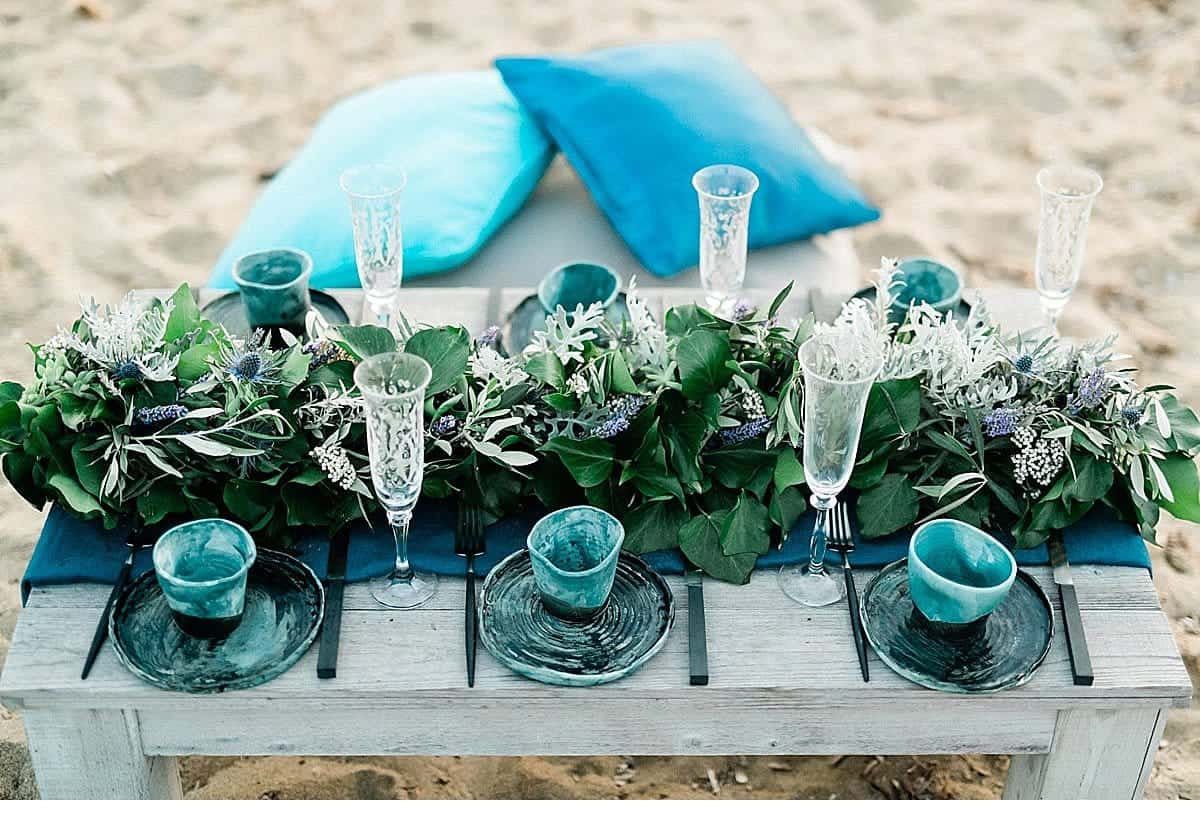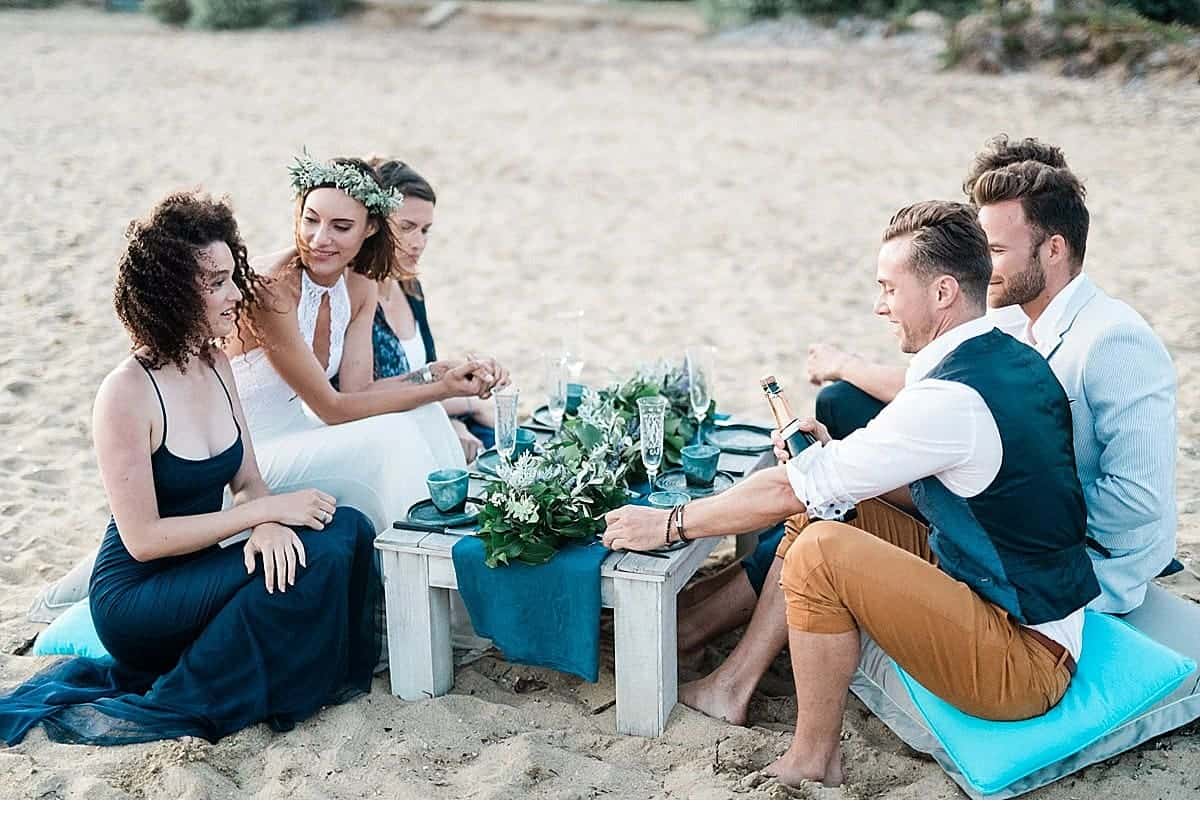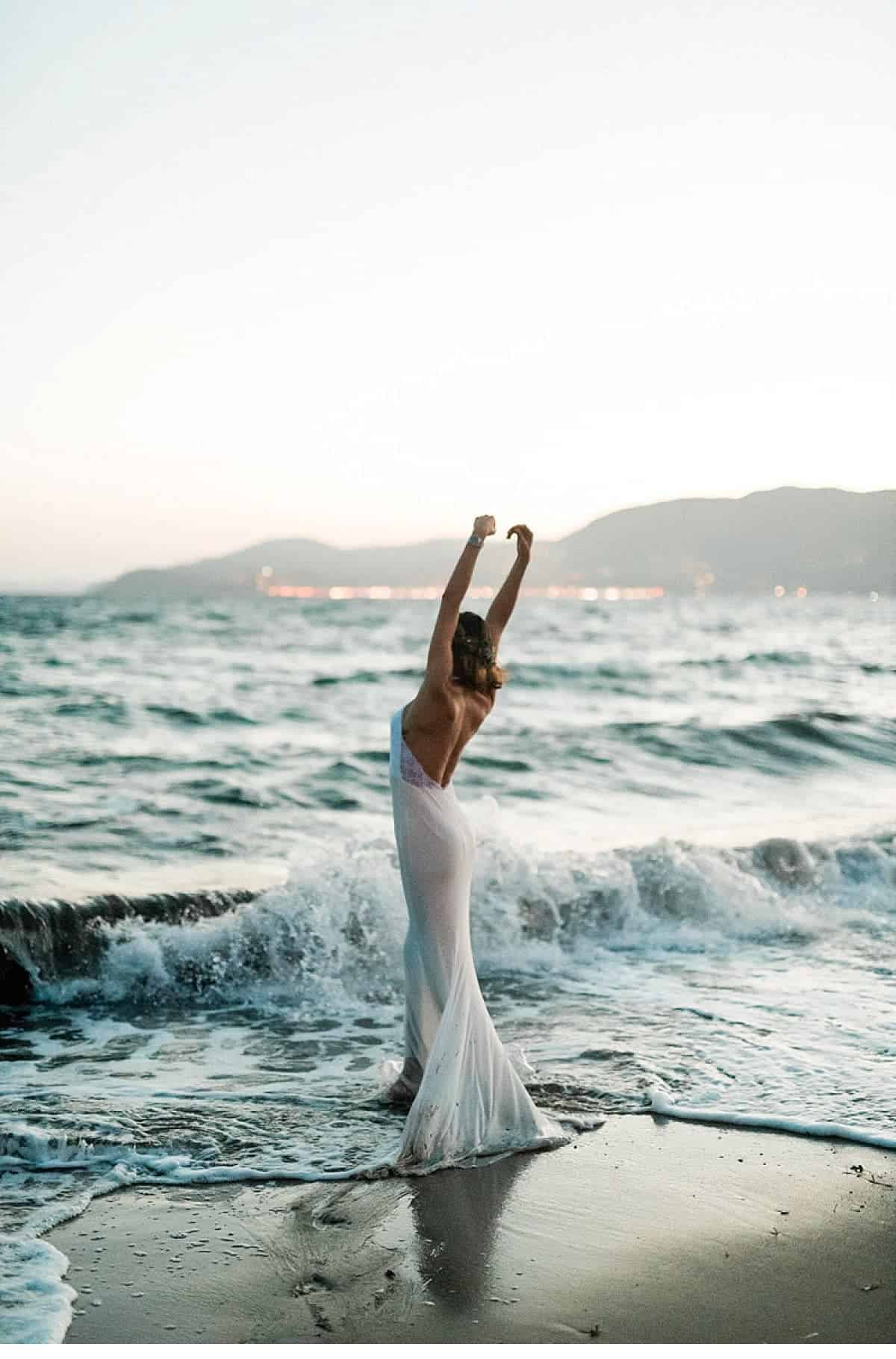 Boats that go two by two from Arthur Degorce – Videography
PHOTOGRAPHER: Christophe Serrano
WEDDING PLANNER: Vanessa Roussel 
FLOWERS: L'Art qui Pousse – Virginie Sellem
DRESS: Aude Violette Créations
HAIR: Sandrine Artus
MAKE-UP: Karine Brossard und Amanda Pierquin
CERAMIC: Vanessa Garnier – Les Pots de Vanille
BAGS: Maéva Fétik By Fabregas
JEWELS: Emmanuelle
CARDS: Stéphanie Jaime – Graphikkart
BISCUIT: Stéphanie – La Fabrique à Biscuits
CELLAR: Thomas Santioni – Les Chais du Lavandou
RINGBOX: Limarin Shop
VIDEO MAKER: Arthur Degorce
DRONE: Joffrey Brotons
MODELS: Jessica Sow, Julie Zanchi, Romain Gianni, Geoffrey BL, Charlène, Tristan
Yacht Club Toulon – Romain Mourant