Romantic Lake Wedding
Are you ready to let Simone and Daniel´s romantic lake wedding sweeten your day? Then look forward to bright sunshine, deep emotions and, of course, true love…
We´re at lake Neusiedlersee, where the two first tied the knot in the Seehof Rust and then celebrated their love on the Katamaran Rust with their friends and families until late into the night.
A day in nature, as it could not have been more perfect. A ceremony under the open sky, a portrait shoot with wedding photographer Margit Hubner on the surrounding fields and a delicious dinner in the magical light of the setting sun. Sounds fantastic? That´s what it was!
Not least because of wedding designer Stefanie of Mademoiselle Feé, who gave the best day in the life of Simone and Daniel a blue – white – pink thread. Lovingly she adorned and decorated the various locations with a lot of sure instinct and rounded them off with individual highlights such as the seductive Naked Cake by Süße Manufaktur or the playful floral arrangements by Ulrike Siegl-Kopspach.
We totally fell for her perfect work and can not see enough of her little pieces of art as well as the meaningful looks and gestures between the newlyweds Simone and Daniel. Luckily, Margit Hubner recorded all this and so much more for us on her camera!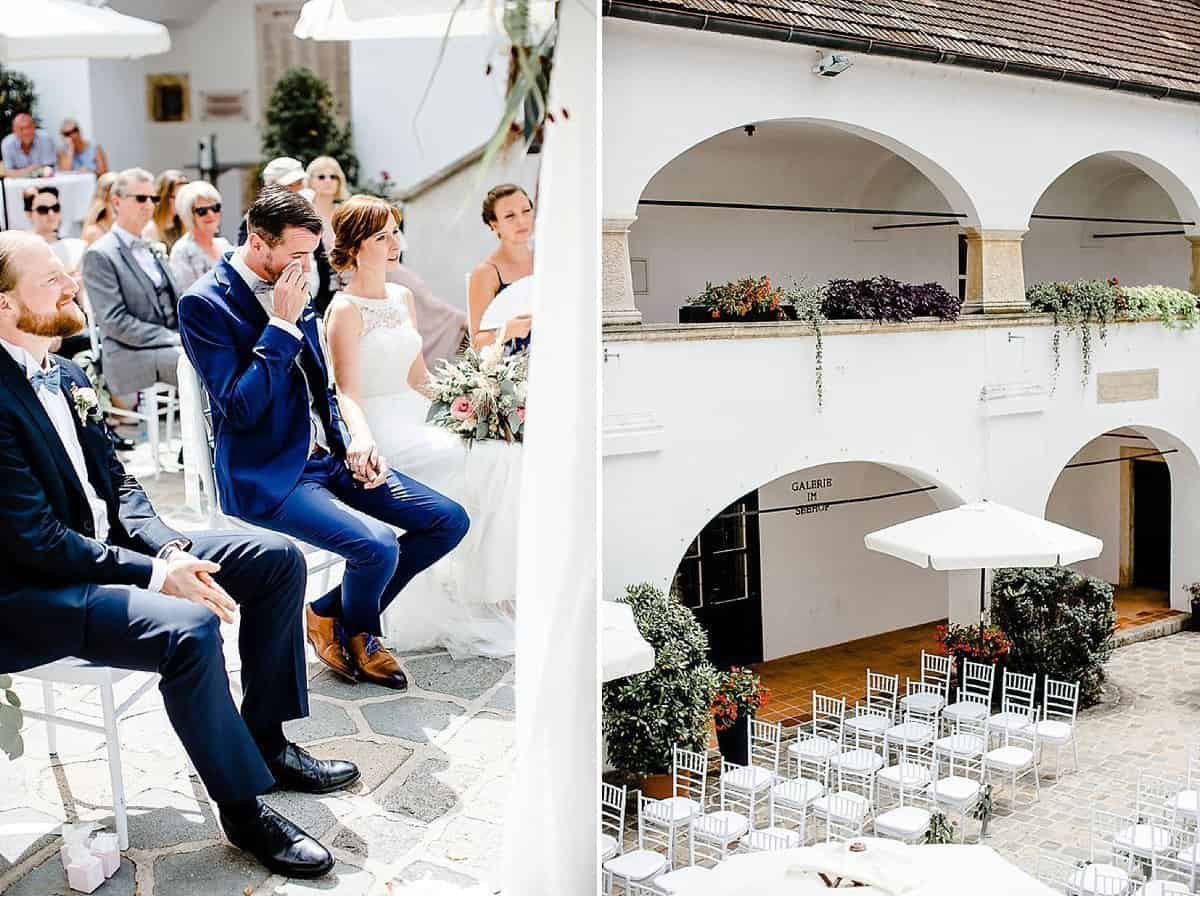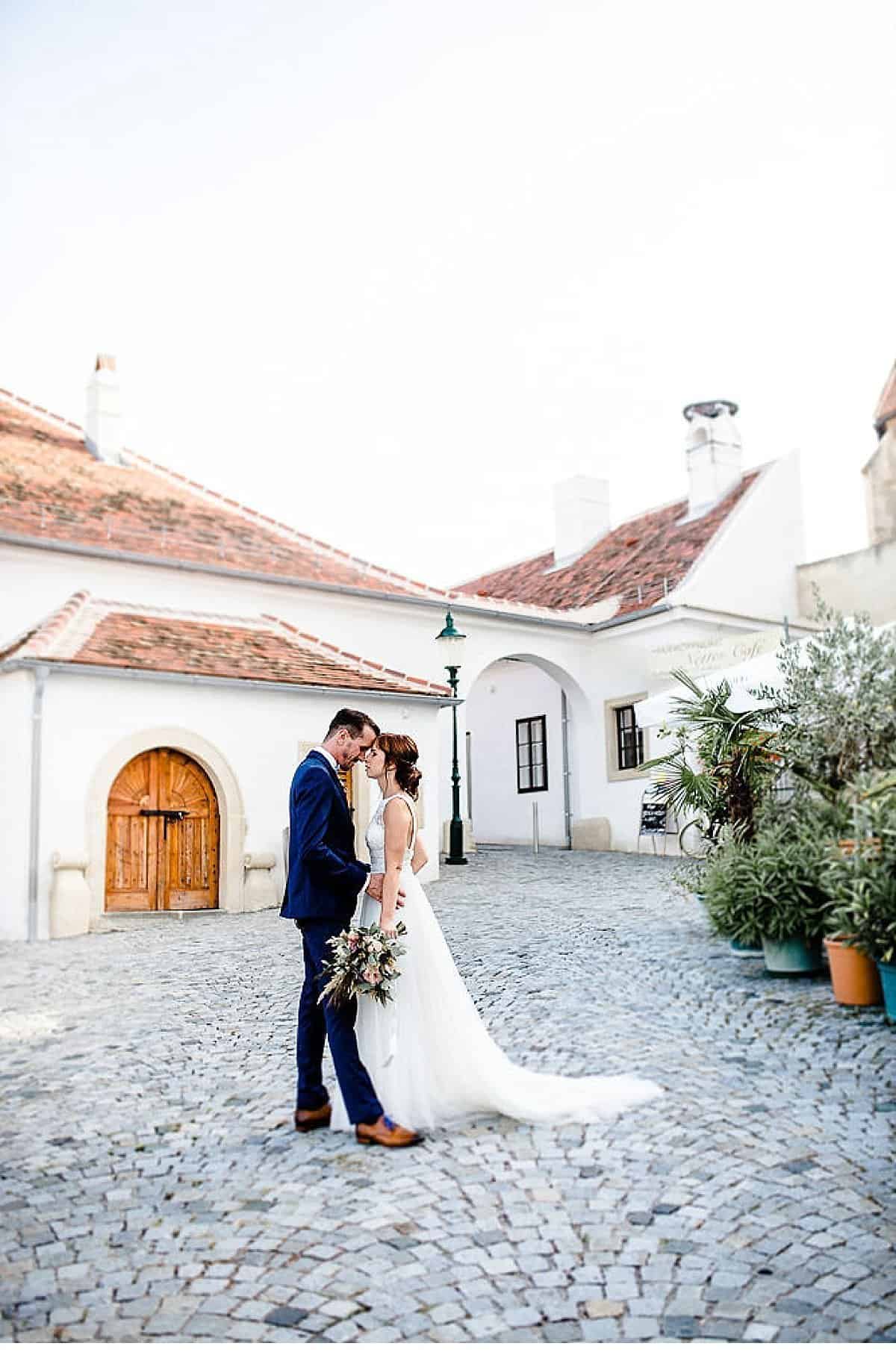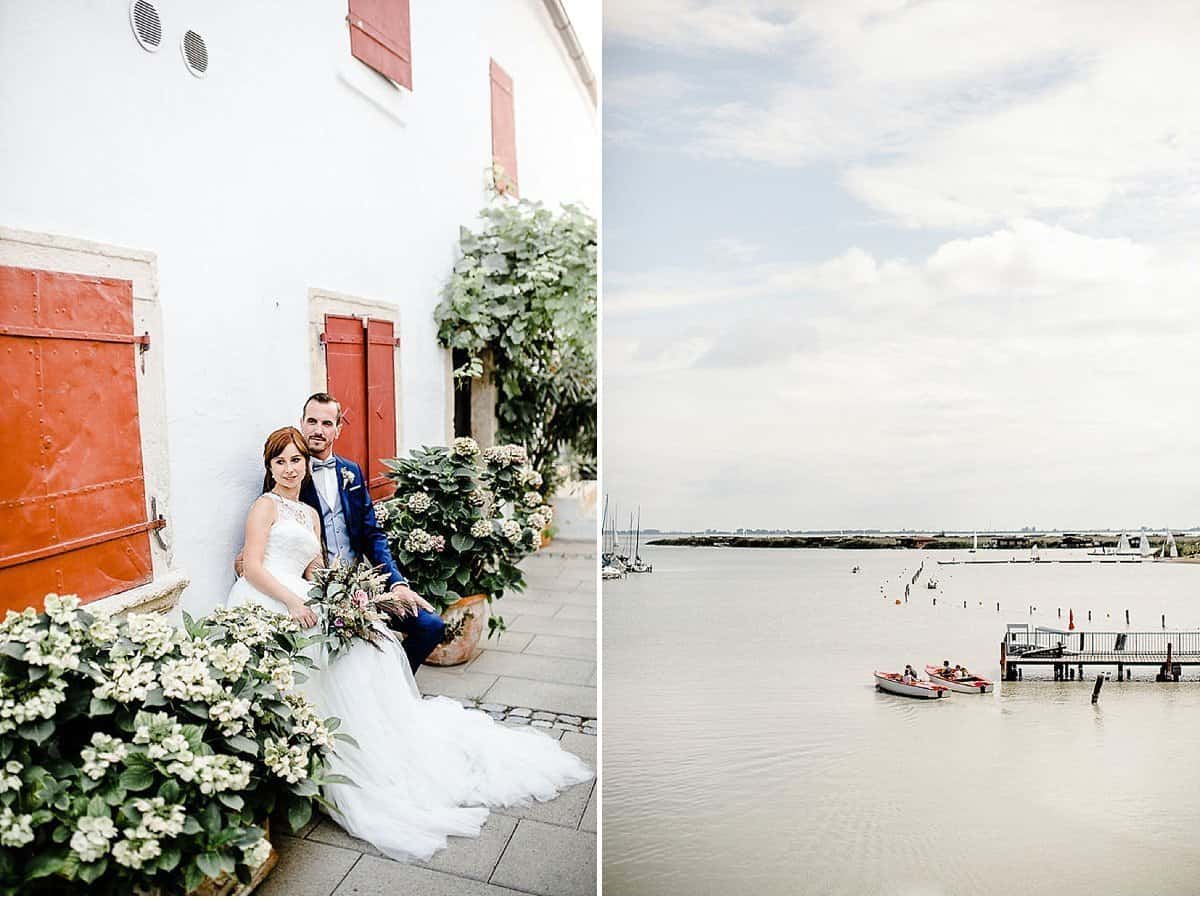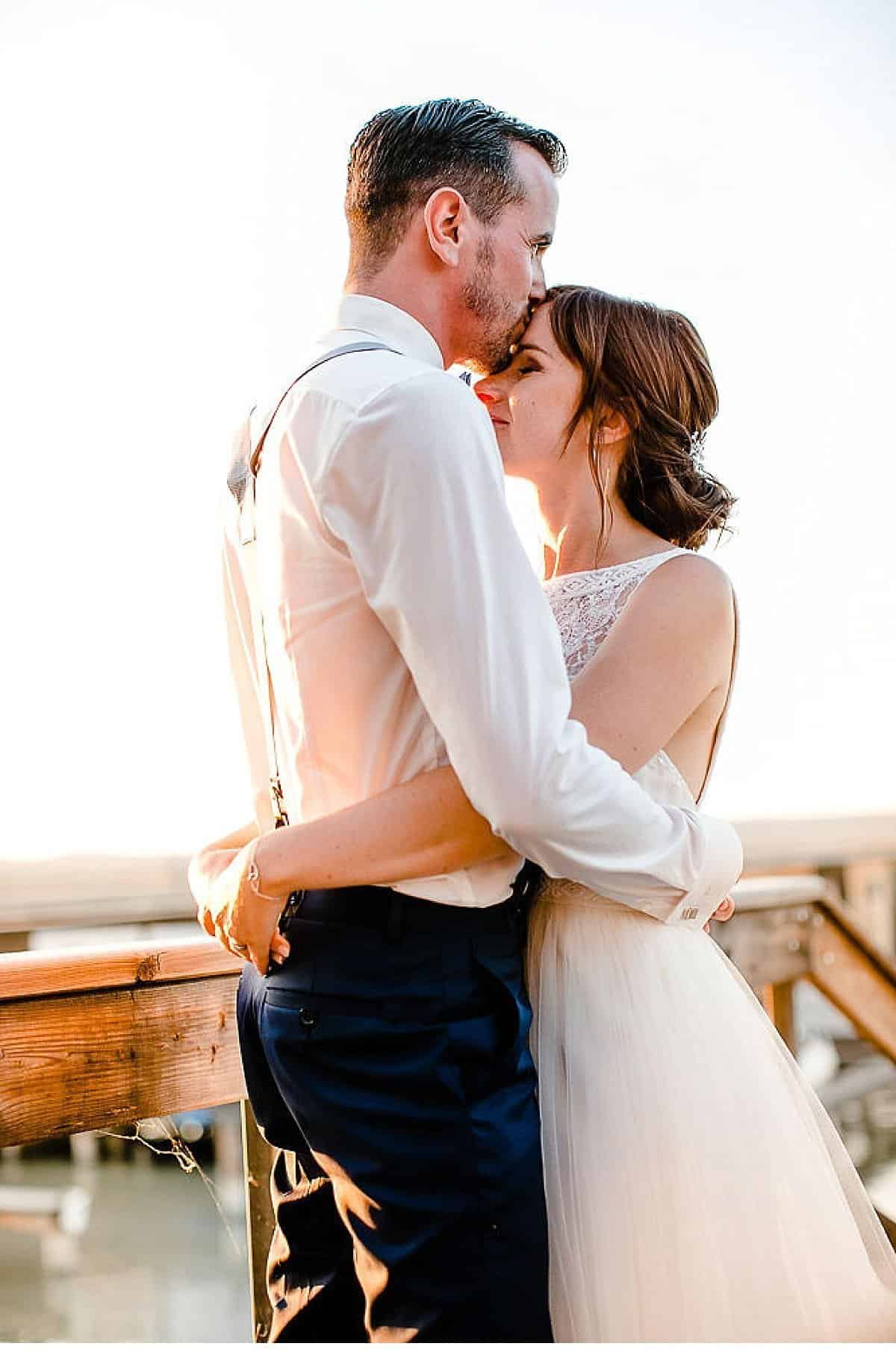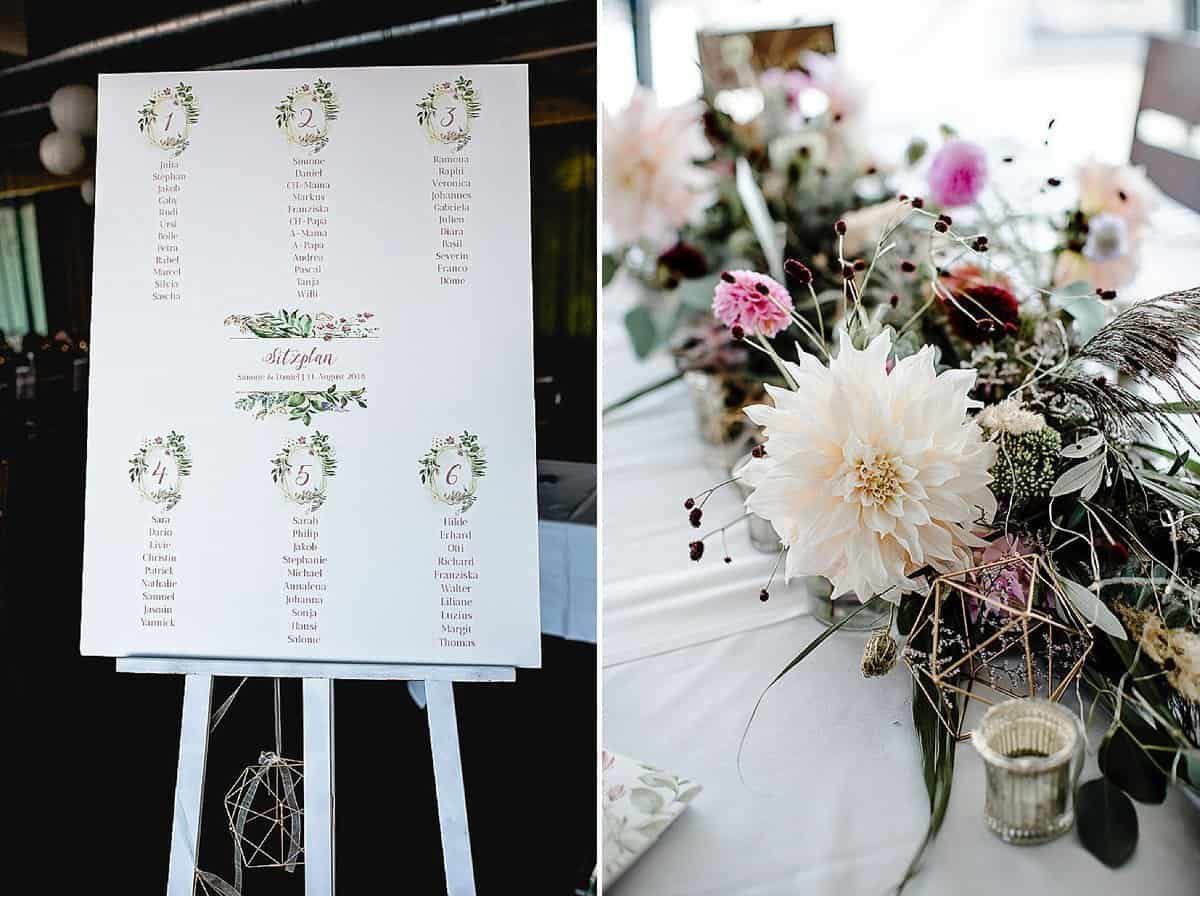 FOTOGRAFIE: Margit Hubner
DEKORATION UND KONZEPT: Mademoiselle Feé
BLUMEN: Ulrike Siegl-Kopspach
TORTE: Süße Manufaktur
TRAUREDNERIN: Eva Fassl
LOCATION TRAUUNG: Seehof Rust
LOCATION FEIER: Katamaran Rust