MOUNTAIN ELOPEMENT
Tea lights gutter excitedly in their glasses like they want to symbolize the beat of her heart. Her eyes shine brightly, time has come. She slips into her dress and follows the path.
His heart beats faster and faster, too. He ties his bow, steps out of the door and follows her into a new life.
She arrives at the meeting point, he´s already there. Among the loneliness and silence of nature a groom meets his bride. It´s just them, no one else to see. From now on they go together. Hand in hand, arm in arm.
Their destination is a magical place, swooshing and powerful, bubbling over with life. A rapid stream filled by waterfalls becomes witness of their wedding, familiar and intimate.
Newly wed they have a reason to celebrate. Glasses clink in intimate togetherness. To a long common life, to lots of days like this.
Fresh berries and figs melt in their mouths, followed by the amazing cake.
We suddenly feel like having an elopement with our sweetheart, too.
So if you are thinking about a wedding within the smallest circle possible the stunning pictures shot by Fräulein Zuckerwatte will be the perfect decision support you might need!
Translation: Marina Jenewein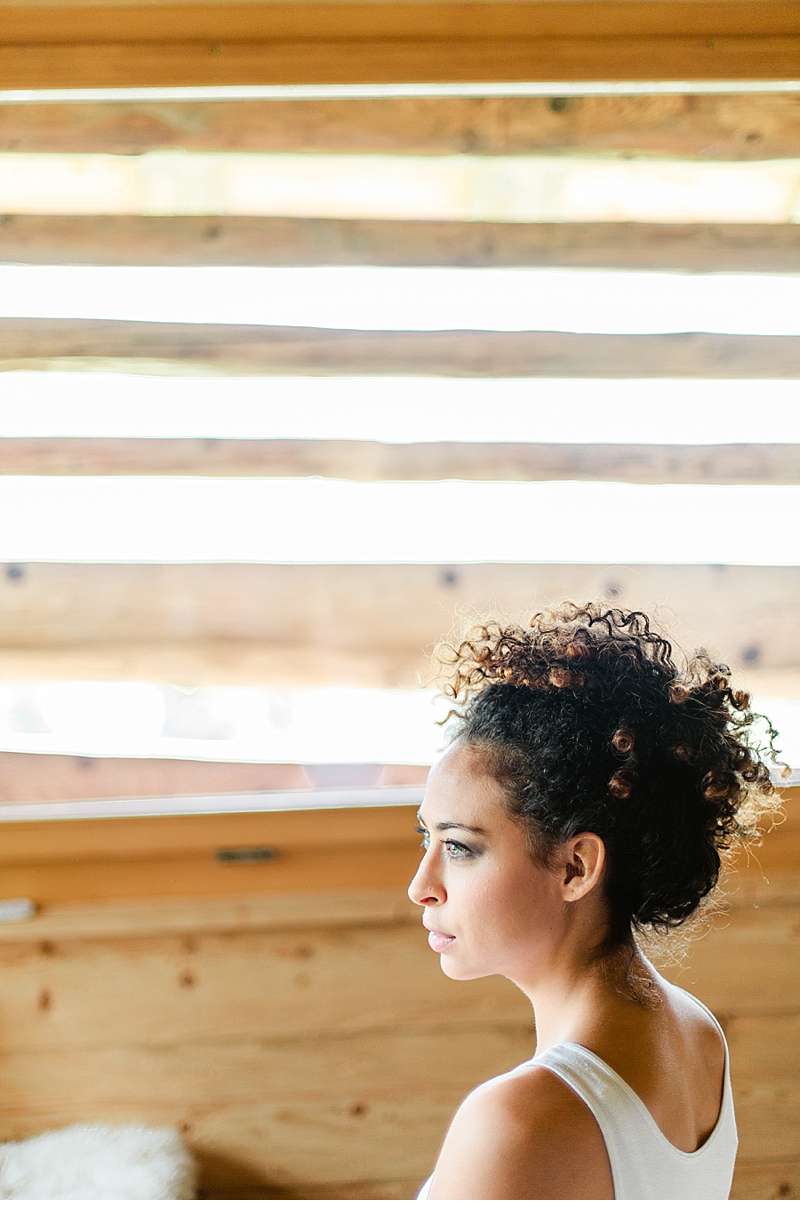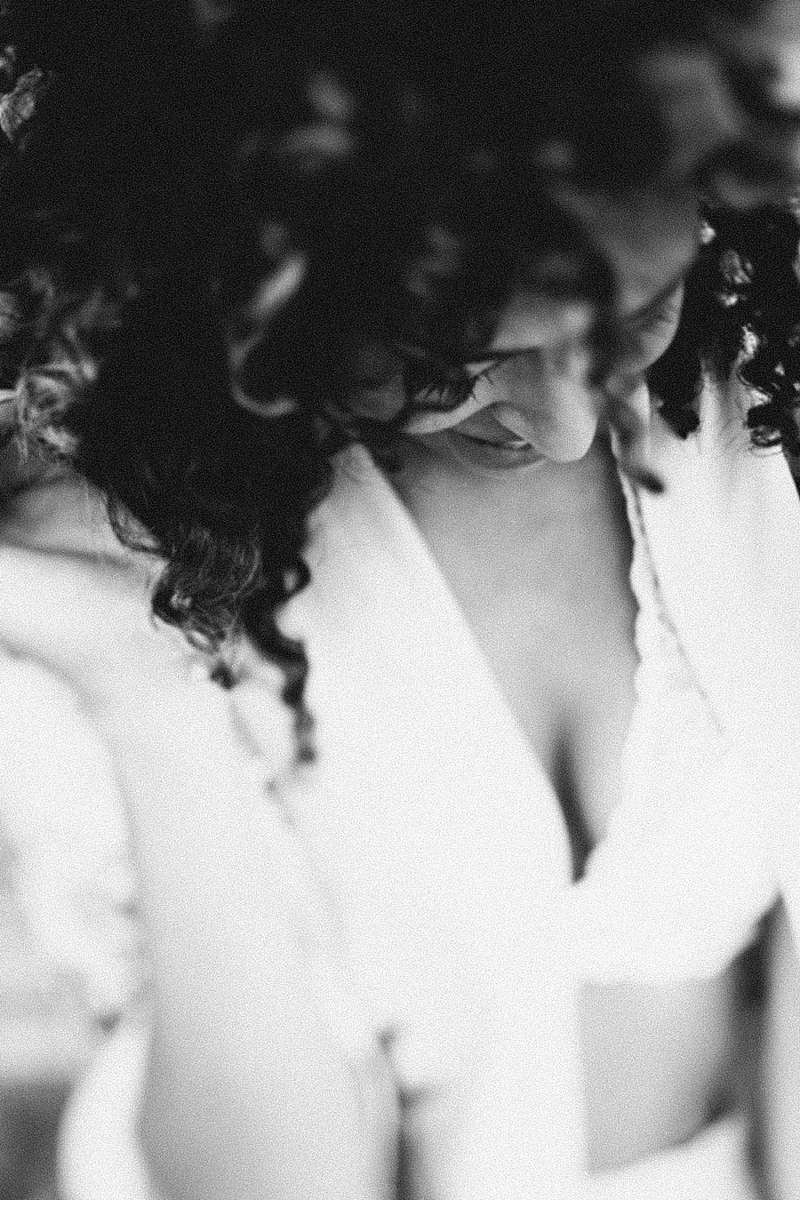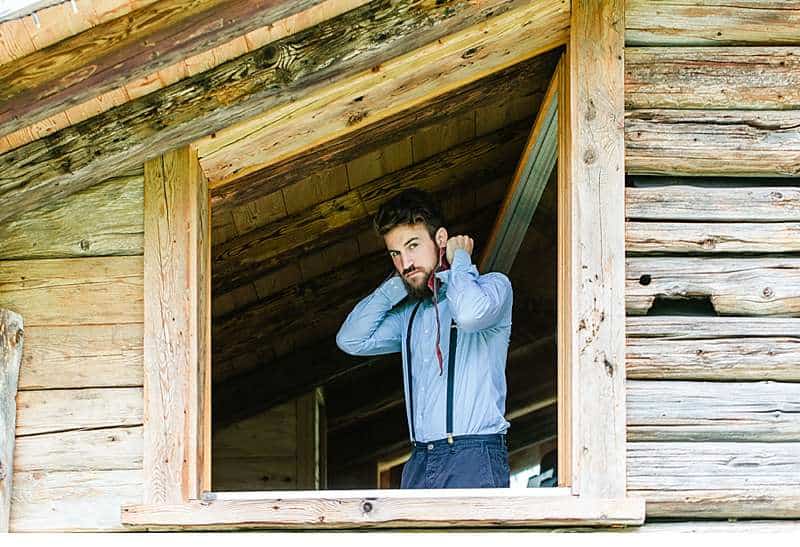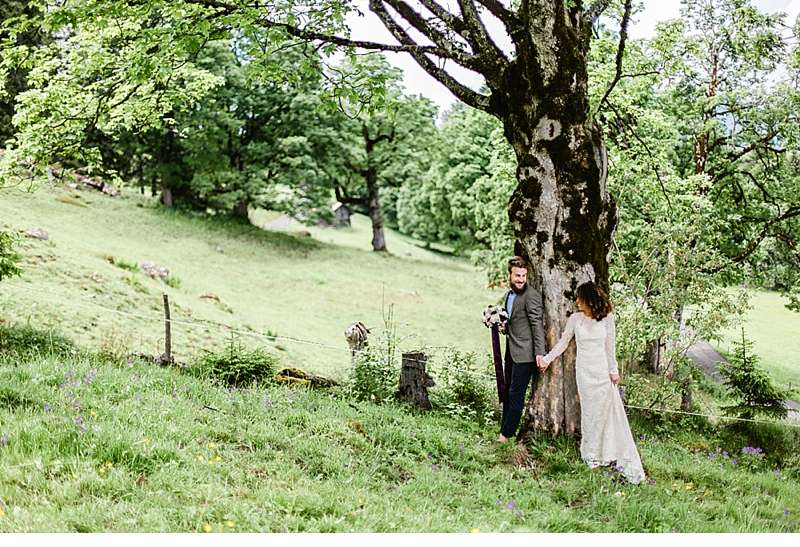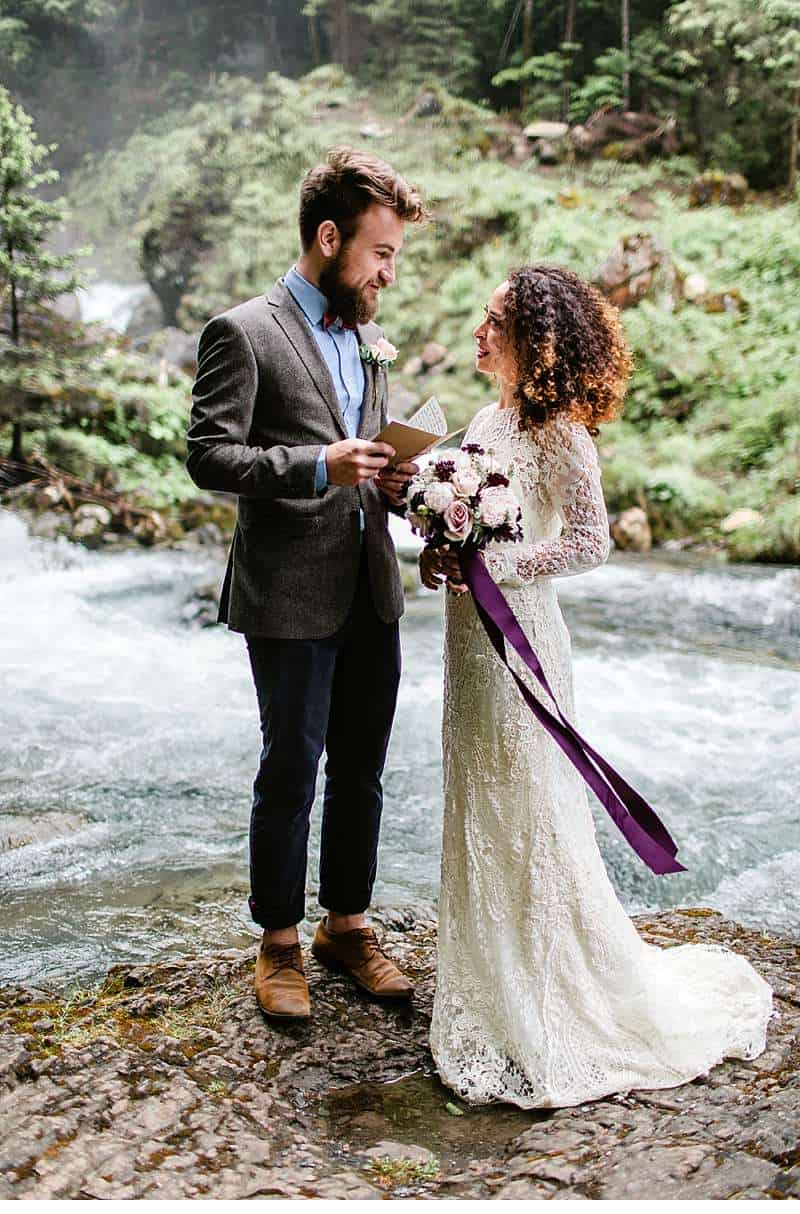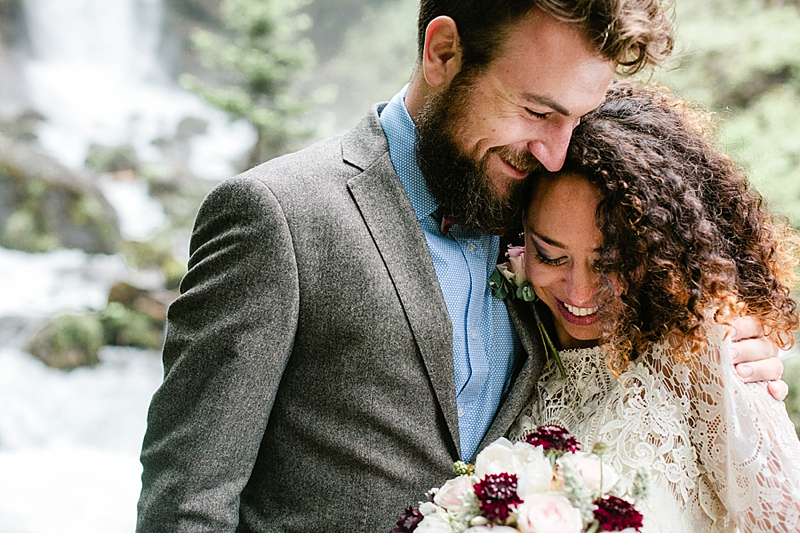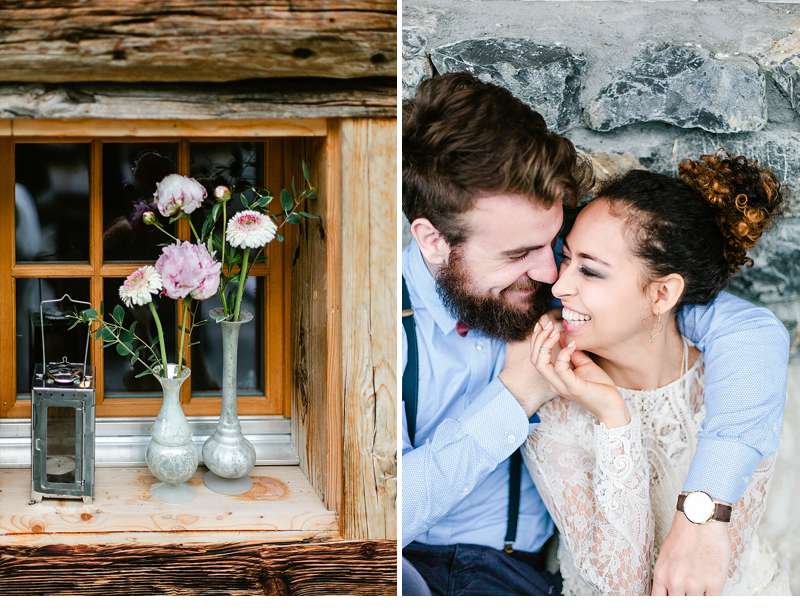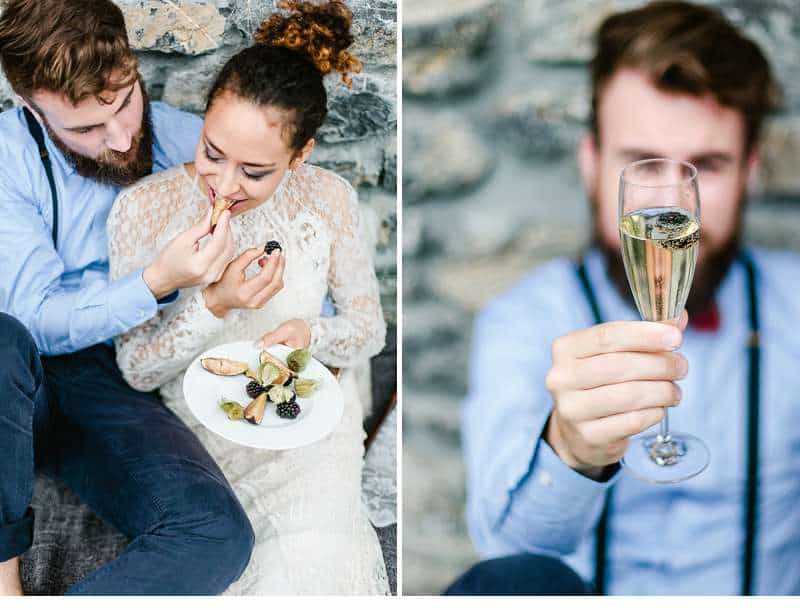 FOTOGRAFIE, KONZEPT UND IDEE: Fräulein Zuckerwatte
ORGANISATION UND DEKORATION: Luuniq
KLEID: Yolan Cris von Zoro
LOCATION: Weidhaus Axalp
TORTE: Another Cake
PAPETERIE: yourSIGN
IHR SCHMUCK: St'Atour
SEIN RING: Moquii
BRÄUTIGAM OUTFIT: Arnulf von Kärnten
STYLING: Roxane Roffler 
SCHLEIFE: Pauls Schleife
ASSITENZ: Marion Holzner
PAAR: Selene und Martin