Rustic Yet Elegant Allurement
Rustic yet elegant – the following pictures shot by Nikita Lee impressively proof that this doesn´t need to be a hard change in style.
Nikita told: "Inspired by the beautiful woodlands of Oregon and the desire to create a delicate, unique and luxurious display of how rustic and elegant design details can walk hand-in-hand. Each piece and vendor was carefully curated to create this beautiful editorial. I am so grateful to all the talented women who were involved. Designing and photographing this was such a dream!"
On first sight it is indeed visible with how much effort, fineness and carefulness the different materials and items were chosen and arranged together lovingly.
Imbedded among fabulous nature, surrounded by moss-coverd stones and trunks the wonderful dark red of the velvet chair, the pomegranate and the flowers appears almost majestically in combination with golden accents.
Now hurry up! Inspirations and breathtakingly beautiful pictures shot by the photographer Nikita Lee are waiting for you!
Translation: Marina Jenewein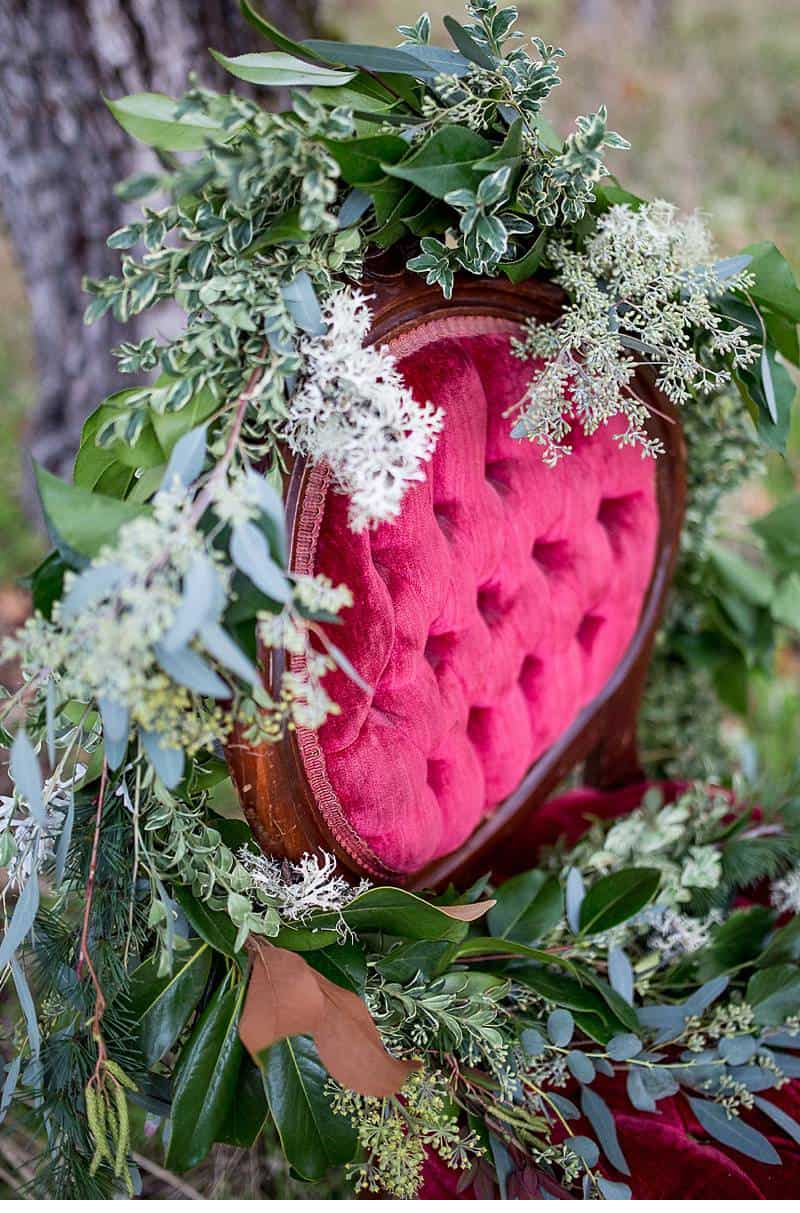 PHOTOGRAPHER: Nikita Lee Photography
VINTAGE GOWN: Gossamer Vintage
SET STYLING AND PROPS: Allure With Decor
HAIR ACCESSOIRES, CAKE TOPPER, BAREFOOT SANDALS, RUSTIC CAKE STA: With Love Ries
HAIR STYLIST: Mattie Lee
FLORAL DESIGN: Clara Putlitz From Beyond The Garden Gate
CALLIGRAPHY: Graceline
RIBBON: Froufrou Chic
ARTISAN CHEESE PROVIEDED BY: Rogue Creamery
CAKE: Sugar Rush
VINTAGE FURNITURE: Rosewood Vintage Rentals
NECKLACE: Laced Arrow
MODEL: Karlie Sherbourne
LOCATION: Jacksonville, Oregon