SABI AND DANIEL – LOVE IN THE STYRIAN VINEYARDS
Sometimes cupid´s arrows don´t have an immediate effect. Often two people have to meet twice to know they are meant to be. It was love at second sight for Sabine and Daniel who celebrated their church wedding this summer with a firework of emotions.
With a gazillion of creativity and patience the bridal couple took the organization and creation of their wedding into their own hands and designed, crafted, stamped, sewed and cooked most adorable details for their big day.
Like a golden thread the colors mint and peach ran through their entire decoration. The colors in combination with lovingly prepared decoration elements turned Sabines and Daniels wedding into their personal vintage dream wedding.
An outdoor ceremony, moving songs sung by friends, emotional speeches, affecting love letters, sweet delicacies from the candy bar and an impressive fire work at the night sky – at this wedding one highlight followed the other.
We found the bridal couple especially gorgeous. Sabine looked stunning in her custom made dress and the pretty floral wreath in her dark hair. Daniel was absolutely able to keep up with her in his light blue suit, the casual suspenders, his patterned bow tie and the classy hat – just like you would imagine a vintage bridal couple.
In the Styrian vineyards the fantastic photographer Melanie Nedelko captured their most beautiful moments on camera. Dive with us into this day´s wanton mood!
Translation: Marina Jenewein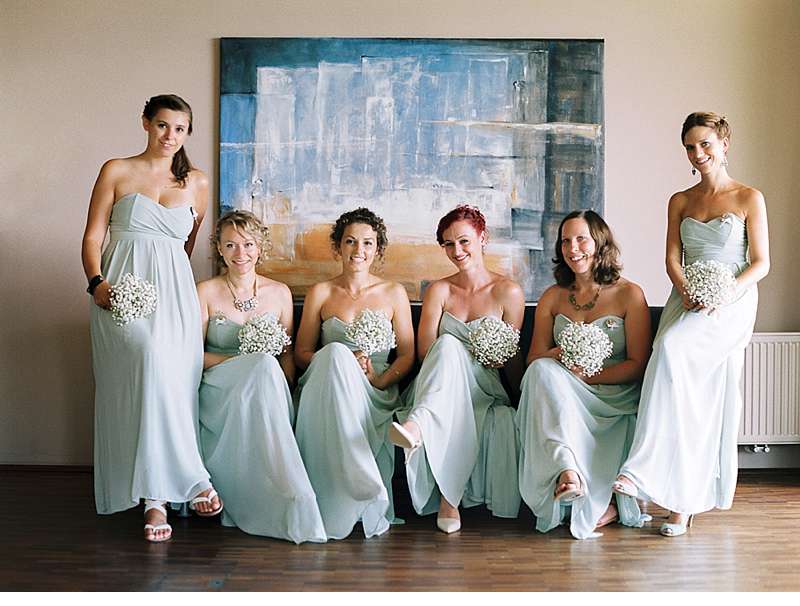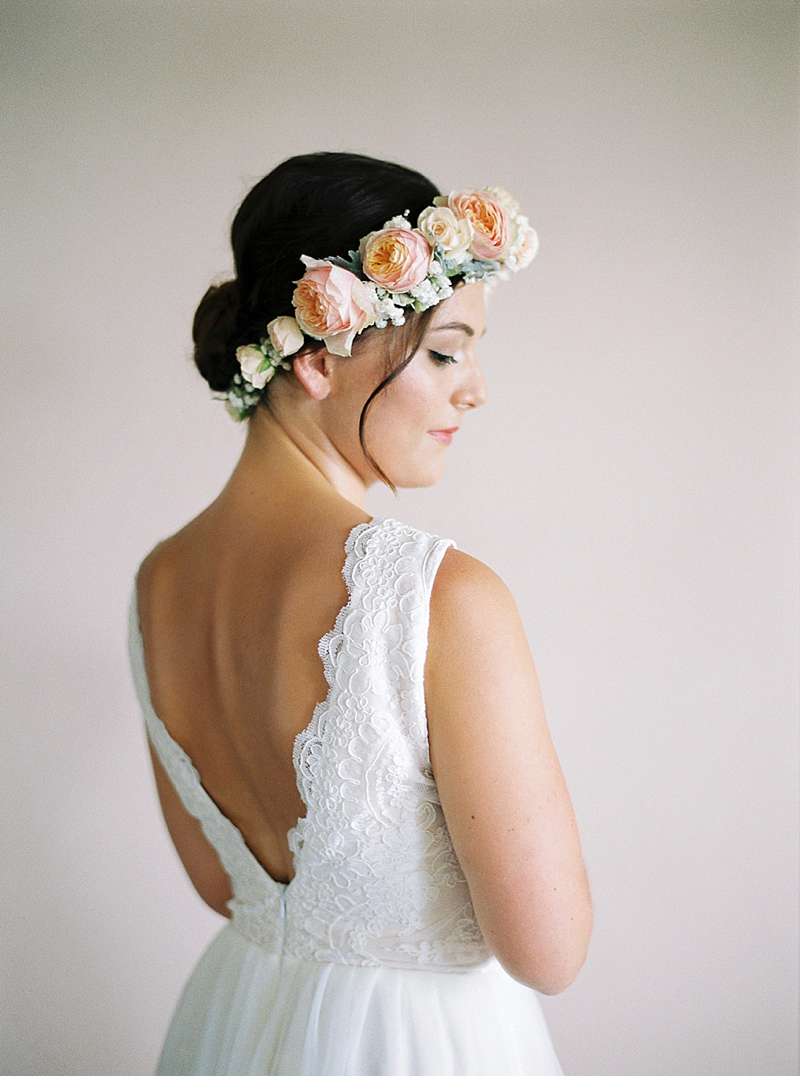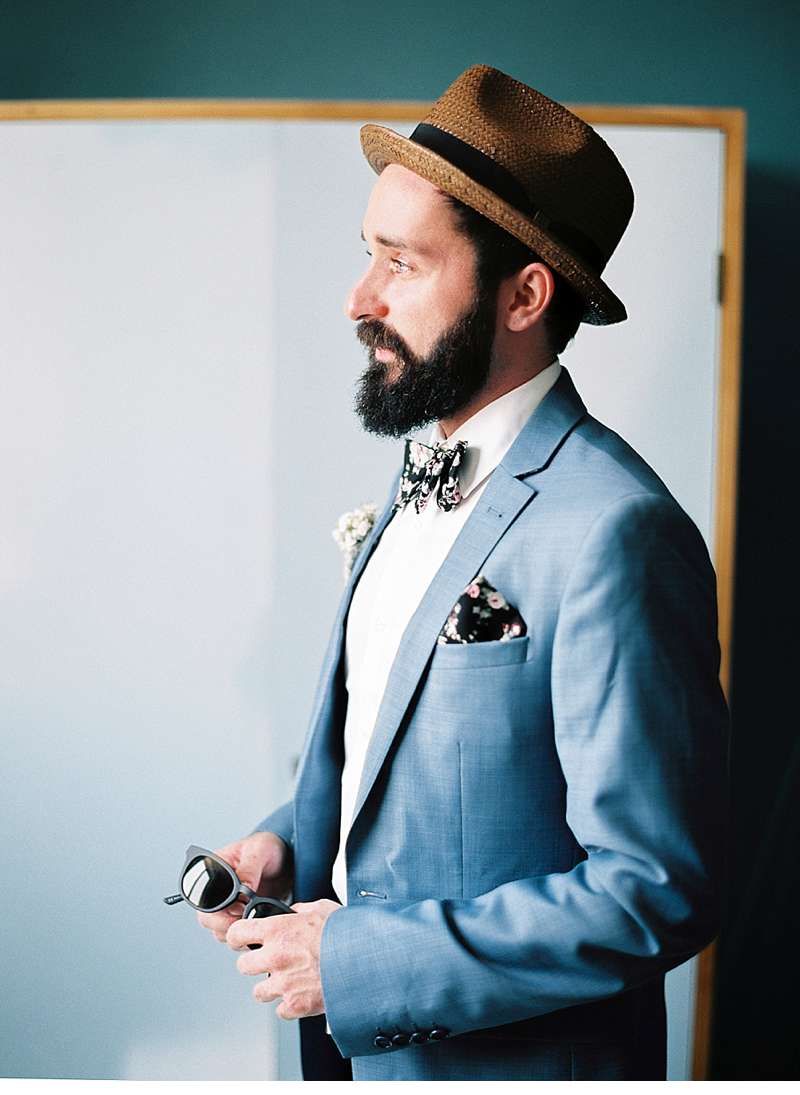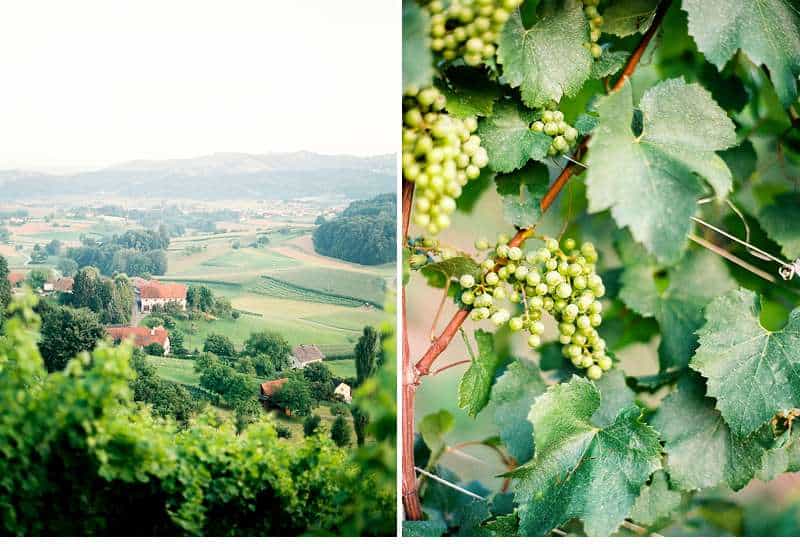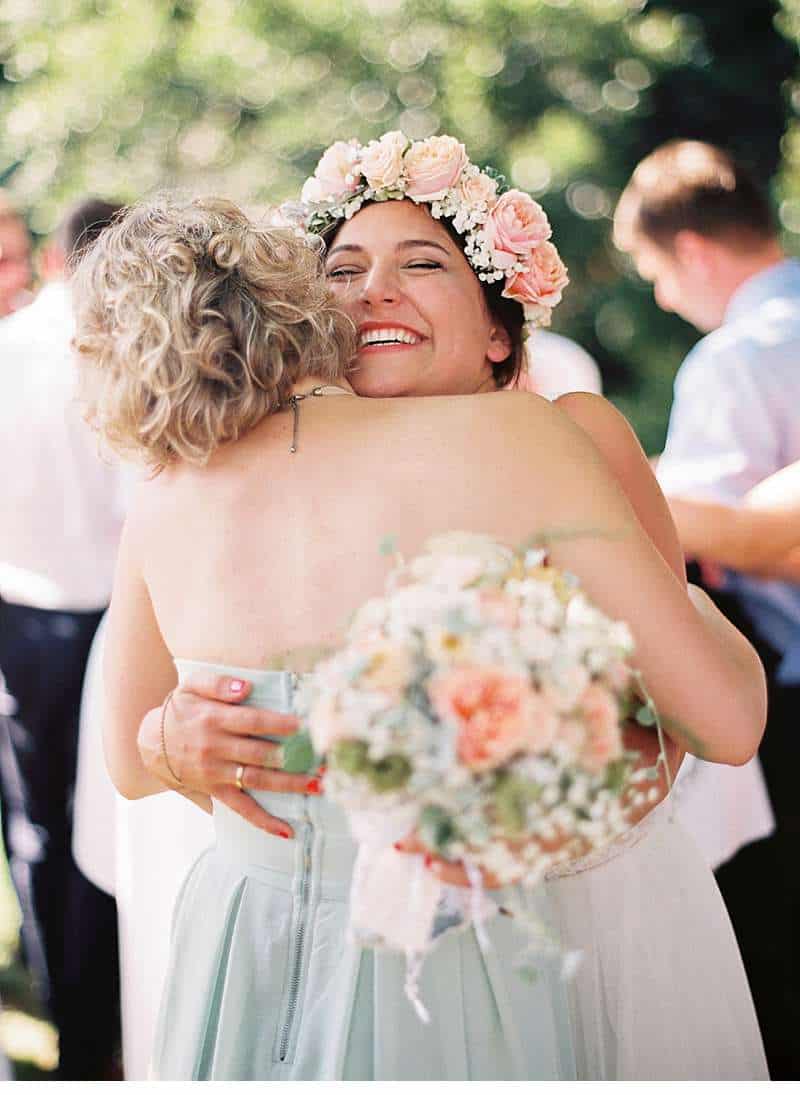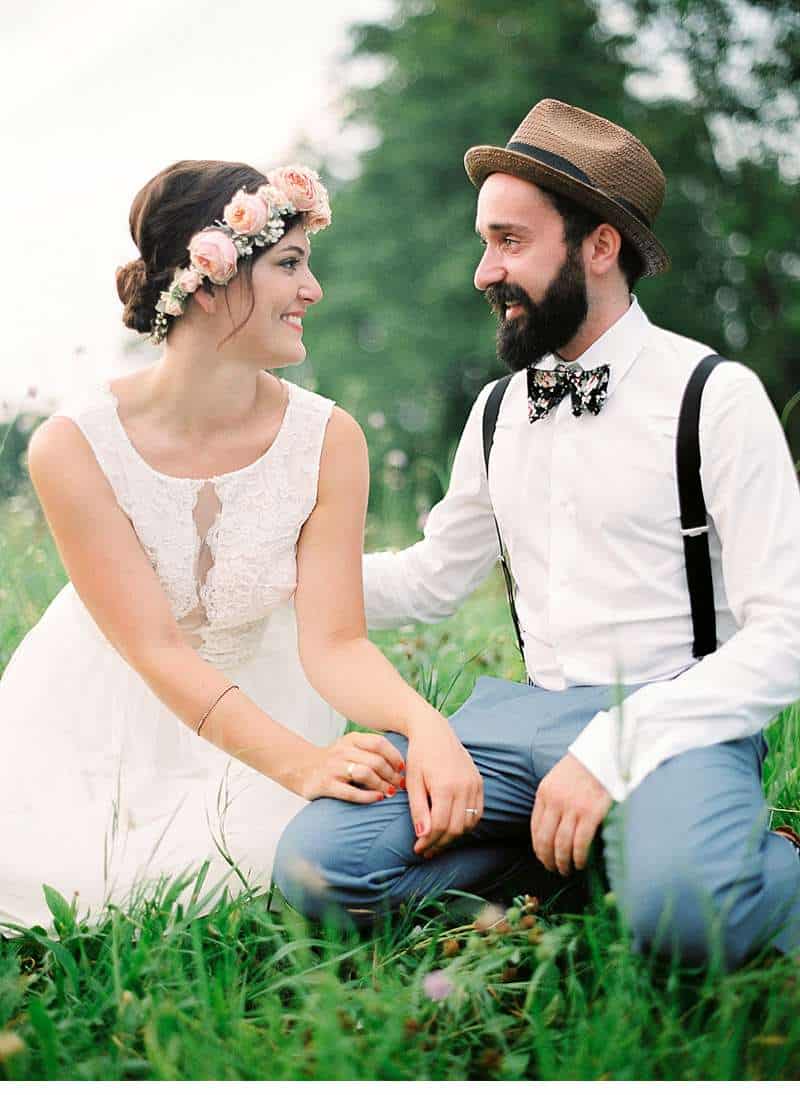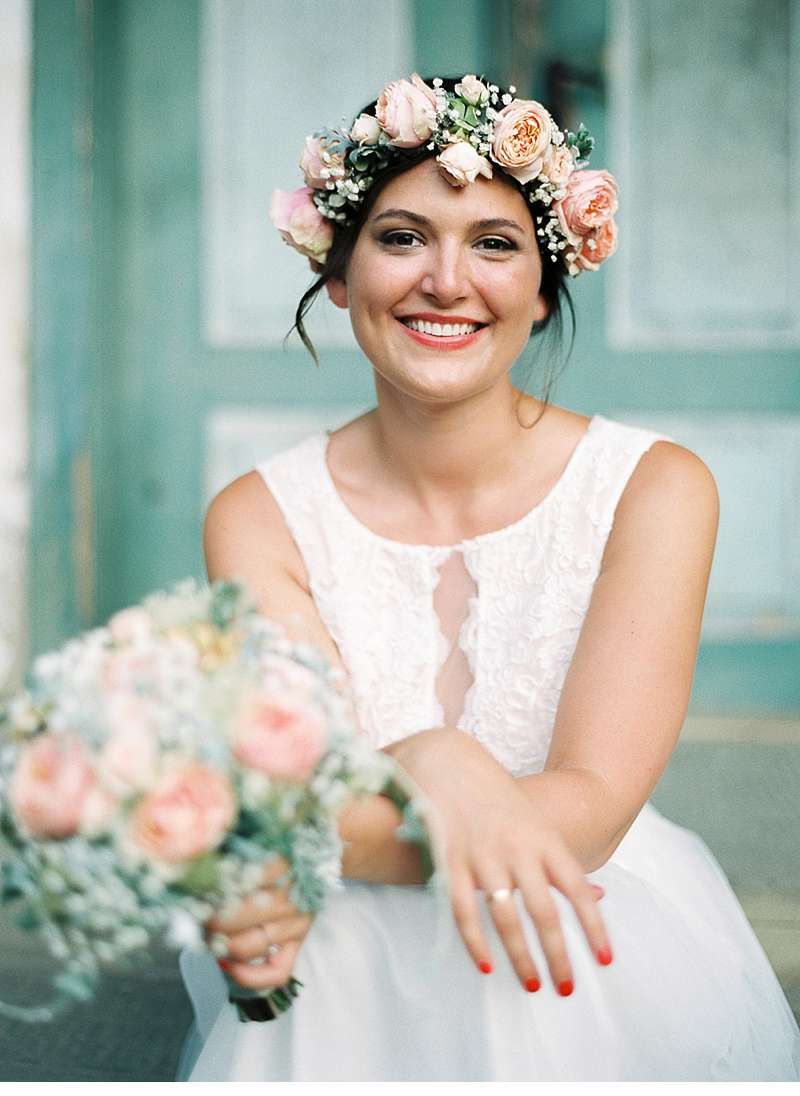 FOTOGRAFIE: Melanie Nedelko
LOCATION + TORTE + ESSEN: Weingut Harkamp
KLEID: Eva-Maria Naderhirn
BLUMEN: Petra Vollmann
EMPFOHLEN IN UNSEREM SCHATZKISTCHEN: