Sabine and Lucas – Glittering party under the sun of Tuscany
Dreamlike landscapes, excellent food, selected wine and the easy-going way of life is what the Tuscany is known and loved for. Predestinated for the wedding of an unconventional and easy-going couple, don´t you think?
Sabine and Lucas wanted their wedding to be something wery special: an unforgettable feast with all their friends and families at an unique place – four days long.
They found the perfect location at the Fattoria de Cinciano among idyllic vine-yards and encircled by great olive groves. Inspired by the Roman roots and the partly rustic ambience of the winery Cinciano Sabine and Lucas organized "Roman games" and a Pizza-dinner afterwards on the day before the wedding for all their guests. What a remarkable but wonderful idea!
Their wedding-day started cold, clauded and with a little rain. But during the last arrangements were done and on their way to the church the sun came up and shined brightly until the evening – just as if she didn´t want to miss this spectacle either!
Sabine designed her adorable and tender dress by herself and got it custom made, just like they did with Lucas amazing suit. Her make-up was discrreet but made her eyes shine. And the loosely updo with interlaced flowers in her hair accented her relaxed and natural type. Weren´t they a gorgeous couple?!
We especially liked the synchronized outfits of the bridesmaids who all wore the same yellow dress as well as the consistent use of bow ties and handkerchiefs for the mens outfits.
These are the little details where you can easily see the color-concept which was the central theme of this wedding: blue, yellow and creme were the overriding colors which we find mainly in the countless number of pompoms and the beautiful table-decoration.
Dorelies Hofer attended the two on the most exciting days of their lives and took them aside for some unforgettable moments of togetherness. Skillfully the talented photographer eternalized these and many breathtaking moments more on unbelievable pictures. We say thanks a lot dear Dorelies Hofer and dive into the heavenly romantic atmosphere of the Tusacany…
Translation: Marina Jenewein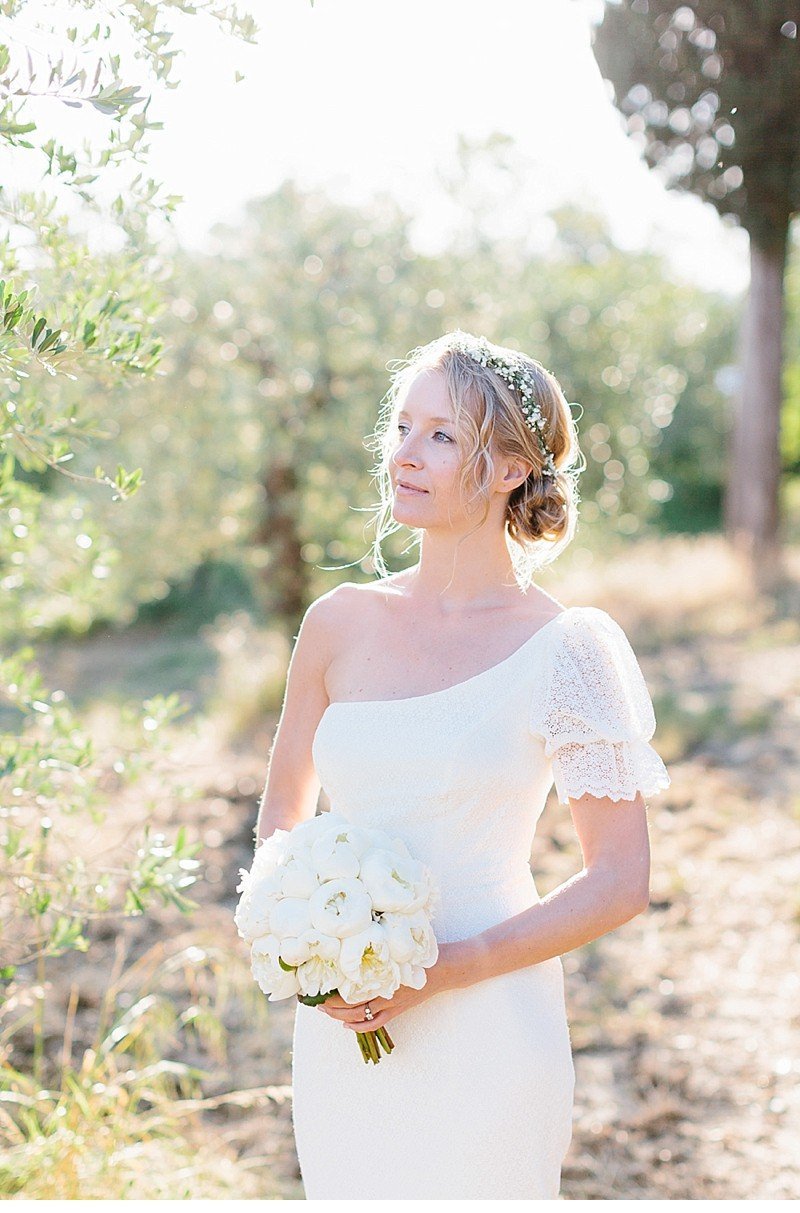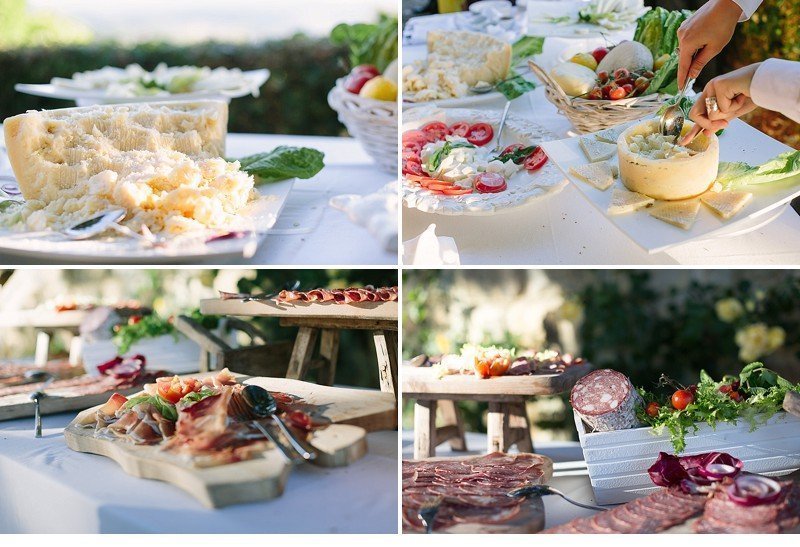 FOTOGRAFIE: Dorelies Hofer
LOCATION: Fattoria de Cinciano
PAPETERIE: Herz & Co
EMPFOHLEN IN UNSEREM SCHATZKISTCHEN: