Sabine and Philipp – Journey into love
Sabine and Philipp are such an adorable and happy couple and the pictures of their touching wedding shot by Elisabeth Feldner from Die Elfe make us swarm…
They met each other at the university and are a couple for almost 10 years now. Their many joint journeys and the decision to live abroad for two years weld them together and let their love grow. Finally during a vacation in New York they picked a beautiful engagement ring at Tiffanys.
Recently they got married in Viennas church Mariabrunn and celebrated at the idyllic moated castle Laudon, which offered the perfectly romantic conditions thanks to its historic charm, the wonderful frescos and the magical water park.
For their wedding the guests were supposed to wear elegant traditional costumes and they wanted a party without any games but with a lot of fun and emotions.
Sabine works as an architect and is a passionate perfectionist and tinker. So with a lot of enthusiasm she created the whole wedding-decoration by herself. Philipp and she also designed the invitation cards themselves. Therefor they painted a castle onto the front page of the cards and adorned it with a special made seal.
Afterwards they assigned this design onto the whole paper-work. We especially like the complexly created table plan: every table was named after a city they´ve already been at and held a short story about what they associated with the particular city. (e.g. Paris L'amour toujours – because on this vacation they set the date for their wedding)
Sabine also designed heart-shaped name tags which she and Philipp handed out to their guests. Wow, what a great idea!
As little presents for the guests they prepared grandmas self made red wine for men and self bottled rosemary-oliveoil for women.
Music was especially important for the couple, too, because to elected songs they associated certain moments of their relationship. Sabines former school choir director took care of the musical control and two amazing soloists with unbelievable voices did a great job, too.
A nice combination of classic and pop music made their wedding ceremony very special and totally unique.
We are more than happy to present you this lovly wedding, which Elisabeth Feldner from Die Elfe caught so breathtakingly on camera for us. For a short moment it felt like we were actually there…
Translation: Marina Jenewein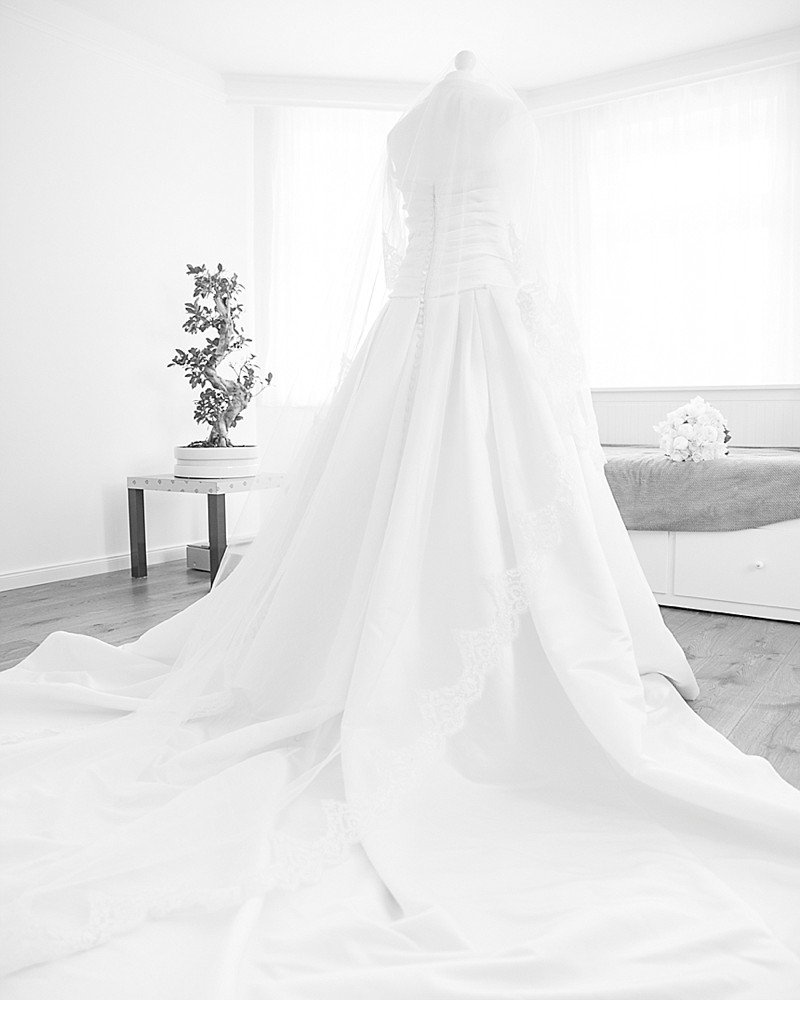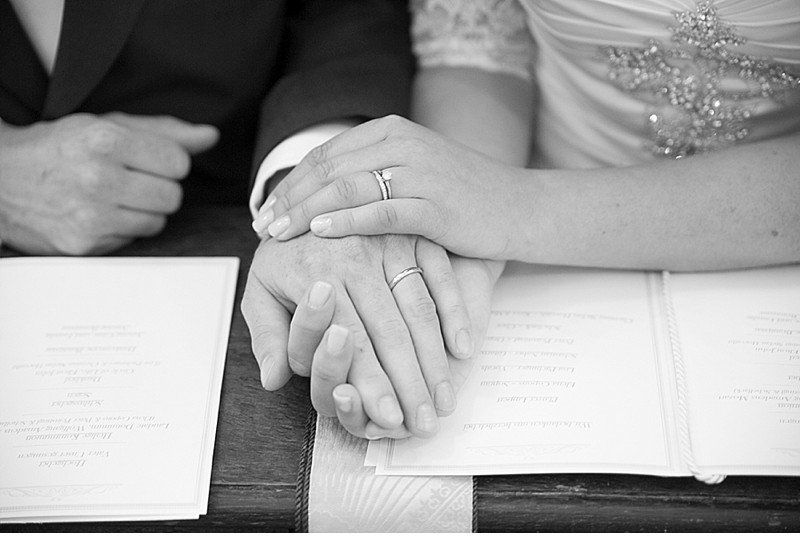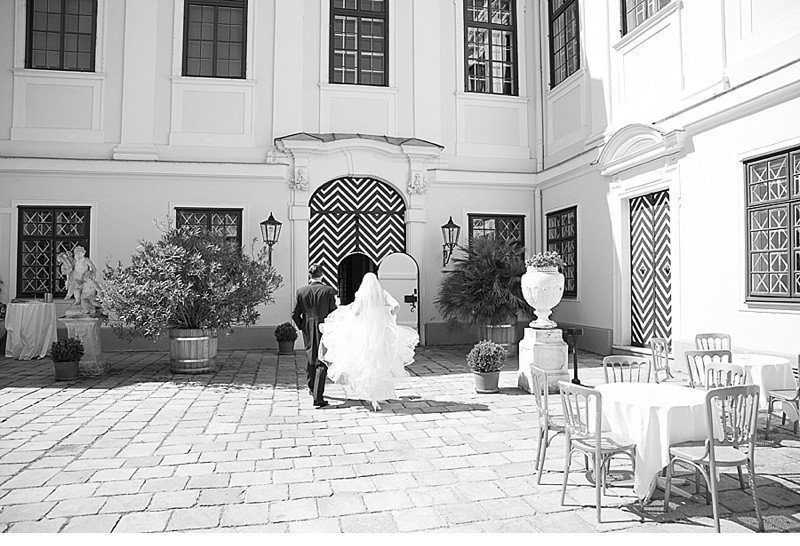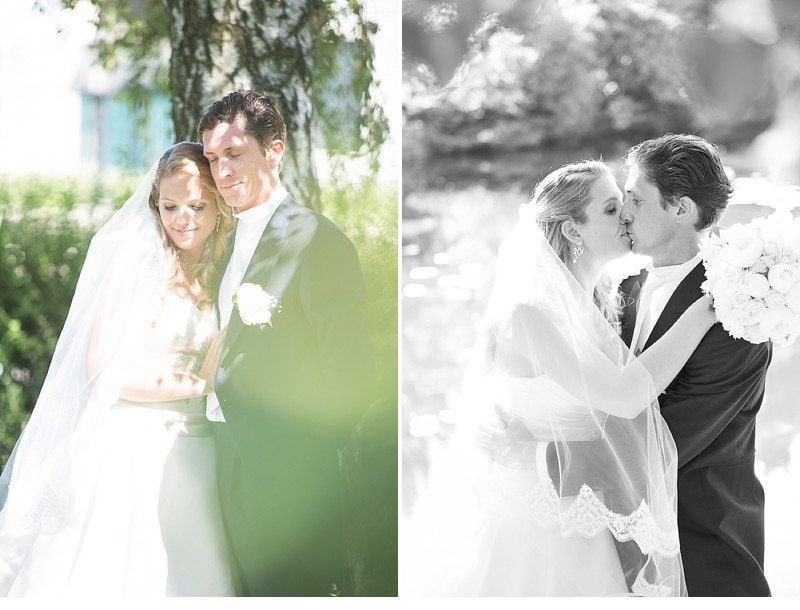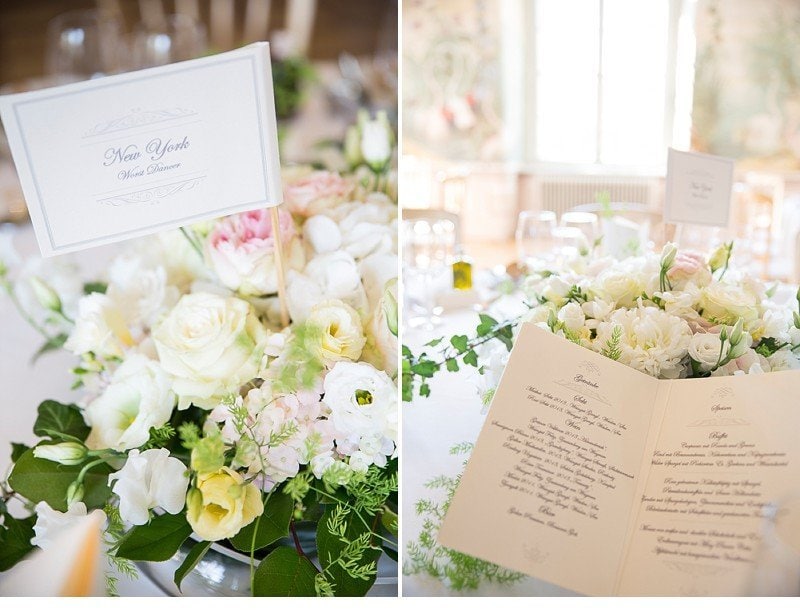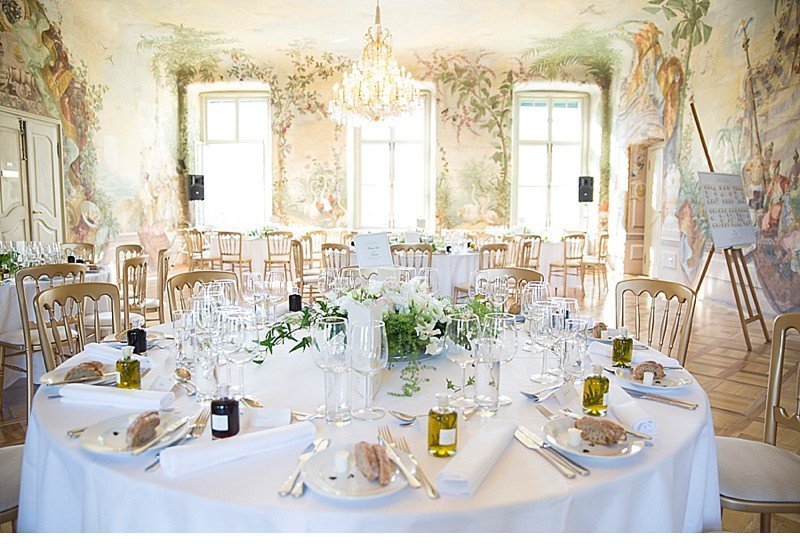 FOTOGRAFIE: Elisabeth Feldner von Die Elfe Photography
LOCATION STANDESAMT: Schloss Ort, Gmunden
LOCATION KIRCHE: Mariabrunn, Wien
LOCATION FEIER: Schloss Laudon, Wien
BRAUTKLEID: Pronovias
CATERING: Motto
FLORISTIK: Brigitte Tugina -Doucha von Unverblümt
EMPFOHLEN IN UNSEREM SCHATZKISTCHEN: